Want to know if anyone has tried inserting any external USB device to your personal computer or laptop?
When you were away doing someone tried to copy something from your system?
There can be countless thoughts someone else is using your computer and you really want to know if they used any USB device or not.
Or simply you need to recall something when I took the backup on my external hard disk last time. You can simply check the last time you plugged the device via USB into your system anytime without any hassle.
How to Check USB Device History
First, you need to download a windows utility called USBDeview. It's provided by Nirsoft they have a lot of more useful windows utilities as well.
Download: USBDeview
Supported By: Windows 2000, Windows XP, Windows 2003, Windows Vista, Windows Server 2008, Windows 7, Windows 8, and Windows 10. (32-bit and 64-bit systems)
Unzip the software and Run It, You will be seeing a screen something like this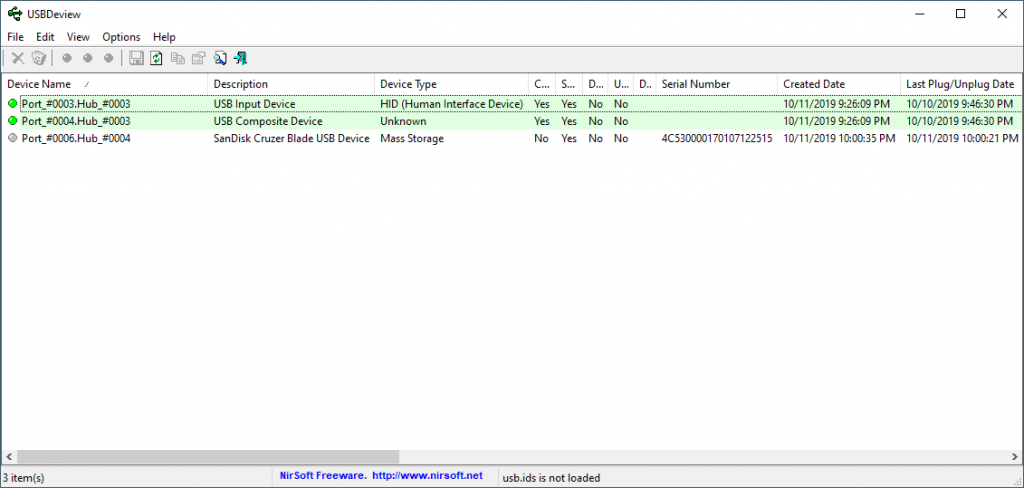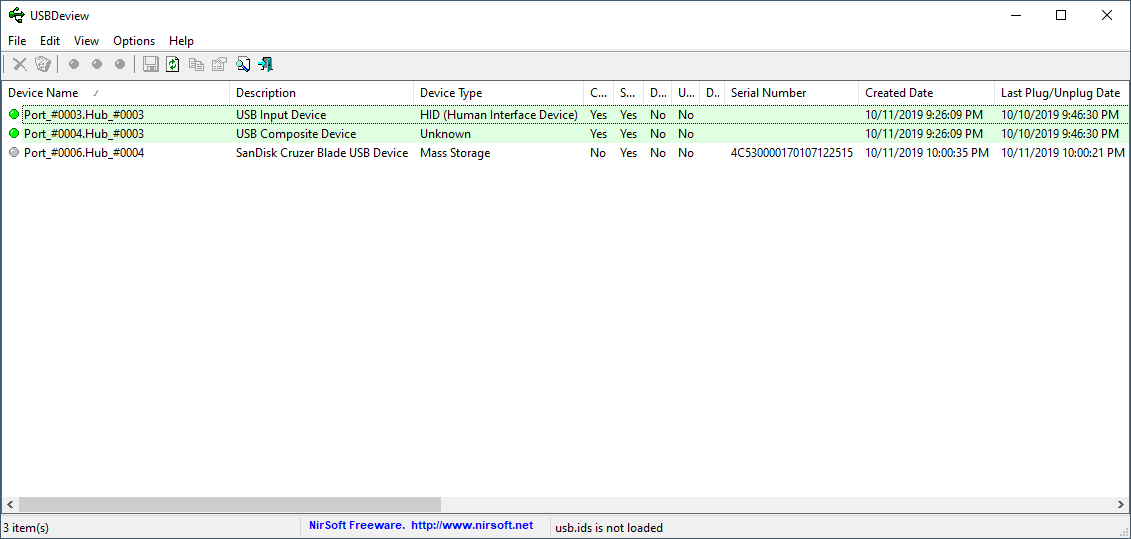 You can quickly see I have last used a USB Pendrive by SanDisk at what time and date.
There is no installation required for the software. You can run anytime and quickly check all the previous usb devices used by someone in your windows device.
Here is another screenshot in which I have plugged in the USB Device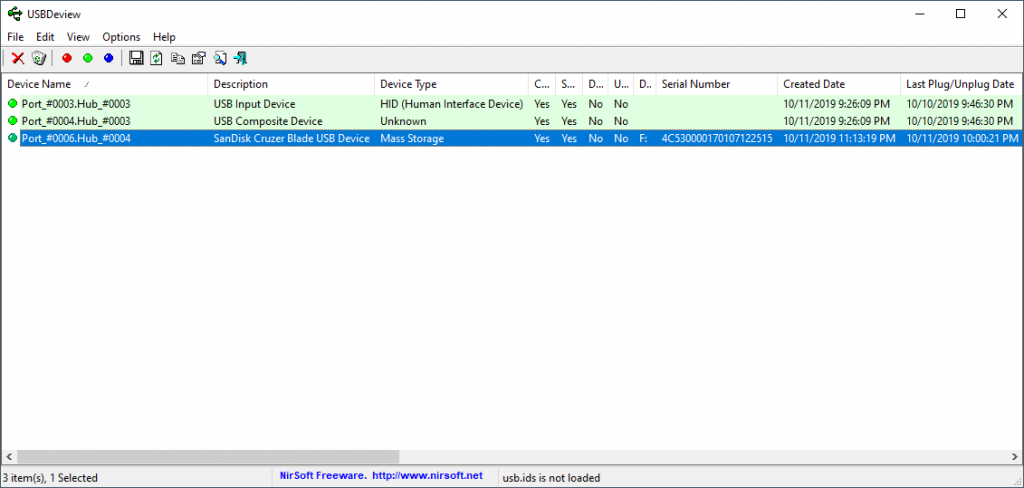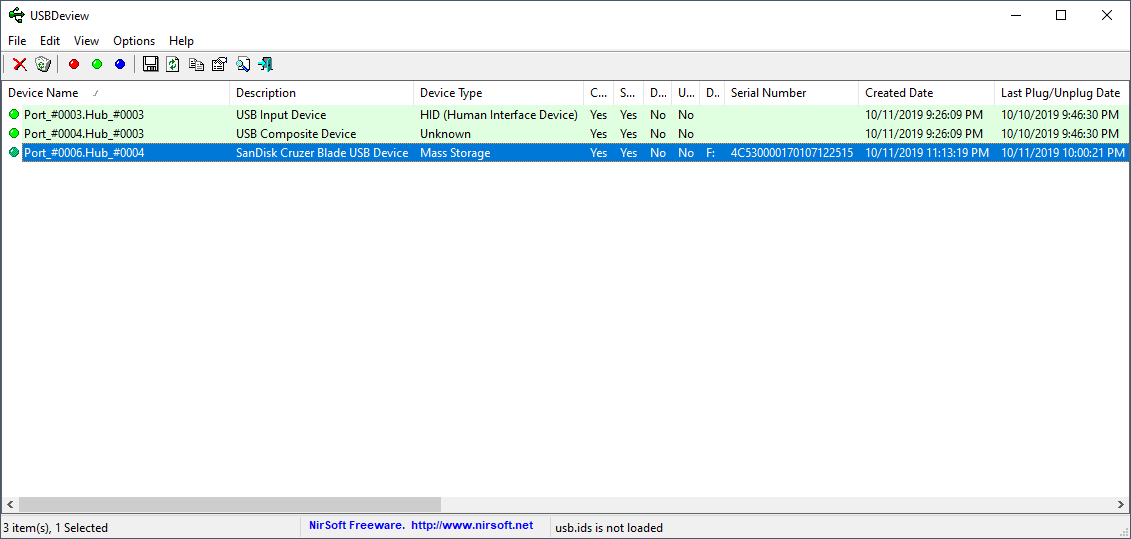 Quick Overview of USBDeview
What Does Each Indicator mean in front of each USB device?
| | |
| --- | --- |
| Gray Icon | The device is not connected. |
| Green Icon | The device is connected. It's safe to physically unplug the device without disconnecting it. |
| Pink Icon | The device is connected. You must disconnect the device from USBDeview or from Windows "Safely Remove Hardware" option before you physically unplug it. |
| Red Icon | The device is disabled. |
Save USB Devices List
You can quickly save all the devices listed to check later on.
To save select the devices or select all and click on save icon or ctlr+s
You can save the file in text, HTML or csv format as per your usage.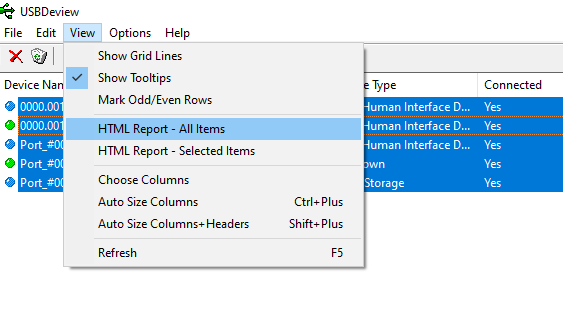 Advanced Options
You can also perform advanced actions when a particular USB is inserted. It's like running a command with all the available parameters to do anything you want.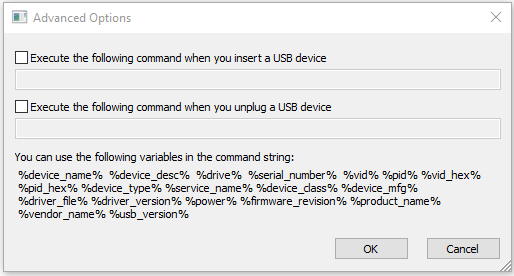 To know all the options in-depth and detailed click here.
Use Cases
Run this utility on anyone's computer to know all their history of USB devices
Find all the history of your windows device if your friends use your device too
Disable certain USB devices via options
Useful if you would like to know if someone has tried doing something with your system of not
So by using this super simple utility now you can check USB Device history of any windows device.