October is time to carve pumpkins to make a lamp for Halloween and get dressed in the spookiest dress you can. In digital ara, you have plenty of apps that will let you customize your phone to be your best spooky friend.
These apps will let you set spooky wallpapers & ringtones on your phone also you can play spooky games too to get into Halloween spirit.
You can watch lots of horror movies on Halloweenflix scare the shit of your friends. Hallowenflix is just like Netflix but for free scary movies.
Let's start, shall we?
Halloween Games
Friday the 13th
It's a killer puzzle game that has more than 100 killer puzzles to solve.
The graphics of the game make it fun to play.
If you are into some blood and more graphic killings then you can choose the 'R' mode to have some fun,
but if you can't see the blood then you can choose the 'PG' mode to lessen the blood and killings on screen.
Drop Dead Dual Strike
Drop Dead Dual Strike is a VR game where you have to kill zombies with weapons you can kill zombies in a whole lot of style using rods, knife, shotguns. You can play Drop Dead multiplayer by teaming up with your friend.
You will feel like Thor because you can pick weapons by pointing your hands towards them as Thor does.
To play Drop Dead you need to have an Oculus Quest or Oculus Rift.
Affected The Manor
Playing a horror game in VR is totally different experience and you are going to feel it while playing Affected The Manor game available on Steam. Music and spookiness are great.
Nothing is predictable in-game with 2 routes to choose from with 4 different alternate endings.
You need HTC Vive to play this game.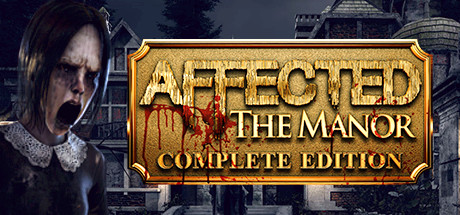 Developer:
Fallen Planet Studios
Into the Dead 2
Love to kill Zombies then this game is for you where you are in the zombie apocalypse and where you have to kill them to survive.
Game has multiple chapters of story and daily events that will keep you hooked to the game for some time.
Halloween Wallpaper & Ringtones
Halloween Soundboard
Combining multiple scary sounds to have one great scary sound can be done using the app, you can loop the sound and play another sound when needed or you can play all at once that's up to you.
You might underestimate the soundboard but a perfectly timed sound play can scary anybody at night. Install the app and have fun.
Spooky Halloween sounds is great app for iPhone users
Halloween Live Wallpaper
Halloween Live wallpaper app is a decent app with multiple customizations. to be a great live wallpaper for your android phone. You can customize flying bats/witches and background as per your liking.
You can also get lots of cool Halloween wallpapers on Unsplash.
Apps for Light effects
Hue Halloween
If you have a Philips Hue bulb you definitely need to try these setups to sync lights with sound to give the proper effect of a haunted house in your room.
You can use your Philips motion sensor to trigger the sound and light effects when someone reaches your porch or the door is opened to surprise them.
https://apps.apple.com/us/app/hue-halloween-for-philips-hue/id730148796
Fun Apps for Halloween
Carve-a-Pumpkin
Halloween and pumpkin (jack-o-lanterns) can't be separated from each other, now with Carve-e-Pumpkin you can carve your favorite design, you can carve it using your free hand.
Make a Zombie 2
Make your own zombie army and customize their look and appearance and share it with your friends. There is plenty of options for zombie customization from background to character everything can be customized. Use your imagination to make your cute zombie and don't forgot to share it with your friend.