Google is giving access to Google Road Mapper access to selected users as early access, normally only users are invited to use this Road Mapper who have previously contributed or added roads using Google Maps Contribution options.
This Road Mapper will help Google to Map roads of world where millions of roads are currently not tracked on any map, by mapping those roads on Google Map it will be easier for others to help them in any unforeseen event, in emergency or in any natural disaster event.
Early access invite to Road Mapper email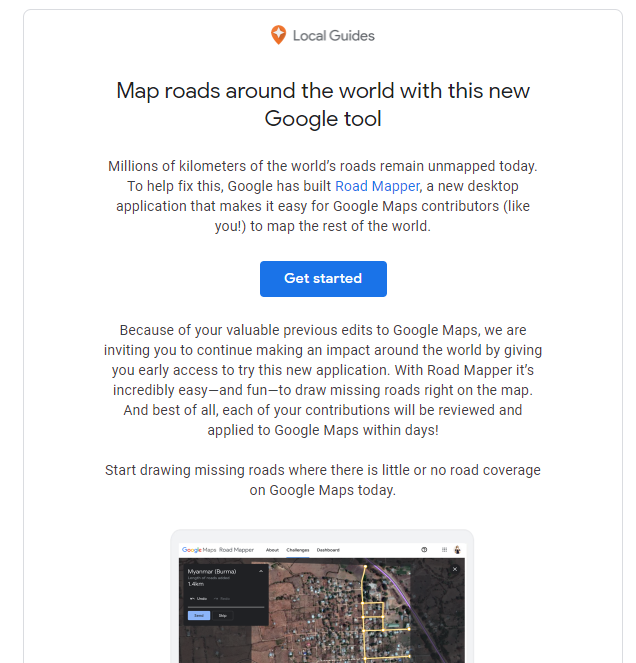 Add Roads on Google Map with Road Mapper
Access Google Road Mapper
Adding roads on Google Maps is now much much easier by using this Google Road Mapper application, to get started first thing is you need to check if you have access to road mapper or not, for this check your email or directly visit Road Mapper website while logged in with your gmail account.
Currently I can only see 5 countries (Ethiopia, Myanmar (Burma), Venezuela, Nigeria, India) where you can add road by using road mapper.
Update: Now Google Road Mapper is expanded to other countries, here is list of countries where currently GRM is adding roads:
Bangladesh,
DR Congo,
Ethiopia,
Indonesia,
India,
Kenya,
Myanmar (Burma),
Nepal,
Nigeria,
Pakistan,
South Africa,
Tanzania,
Uganda
Update:
Now in challenges you are not allowed to pick any specific challenge, you are given directly a challenge to draw road in whichever country Google wants you to be in.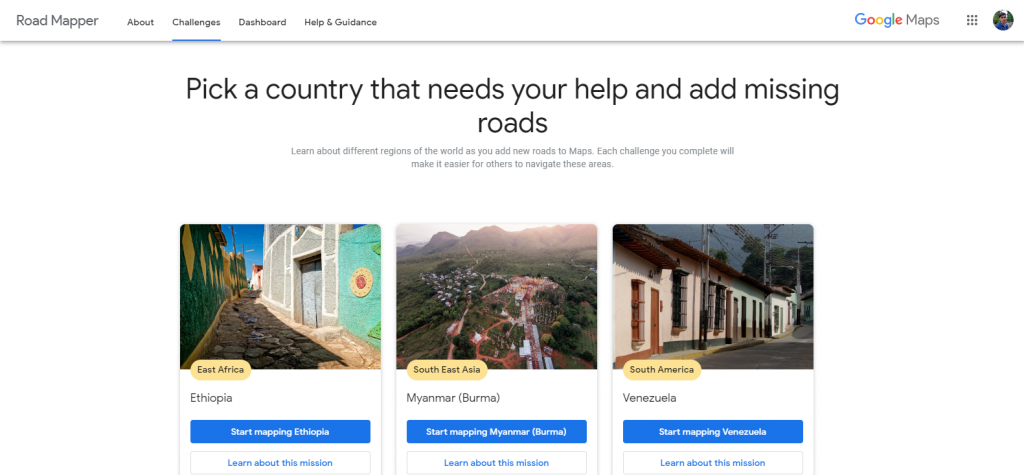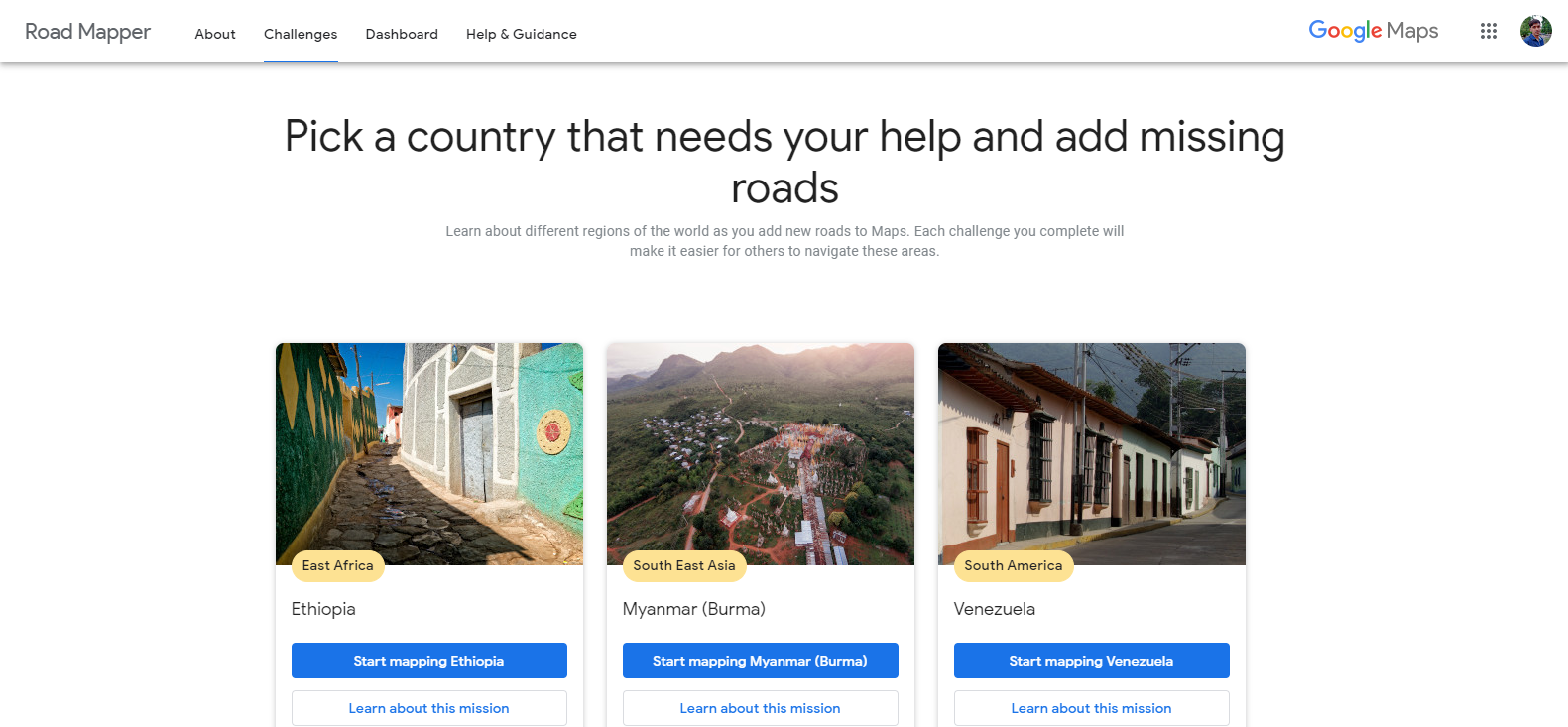 if you see this alert
"Road Mapper is currently restricted. If you think you should have access, make sure you're using the right account."
then you need to wait some time before you can access this application.

Complete Challenges
In Road Mapper every user gets some small challenges which has a small area marked on maps where you need to mark visible roads correctly,
If you don't see roads properly or don't know where to mark then you can just skip that challenge by pressing skip button,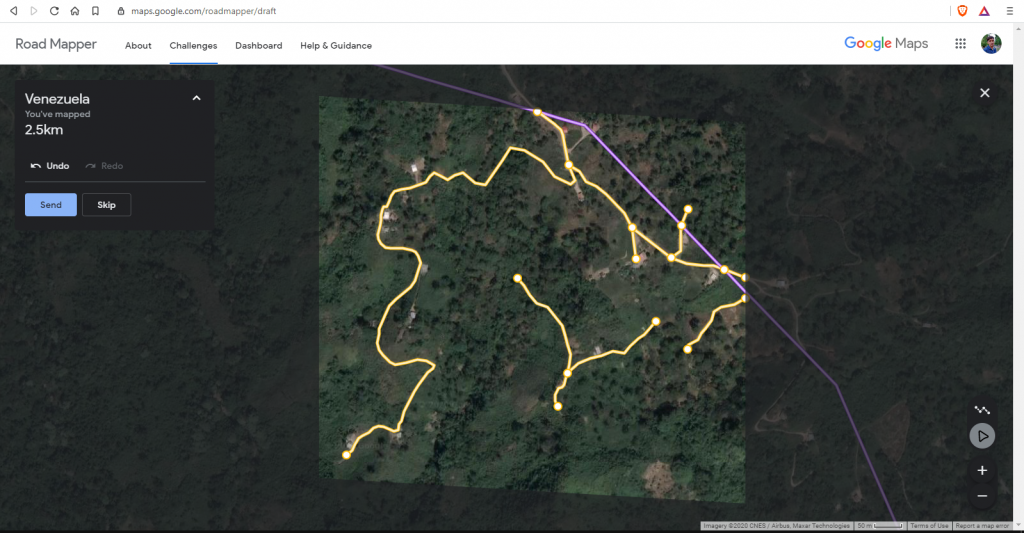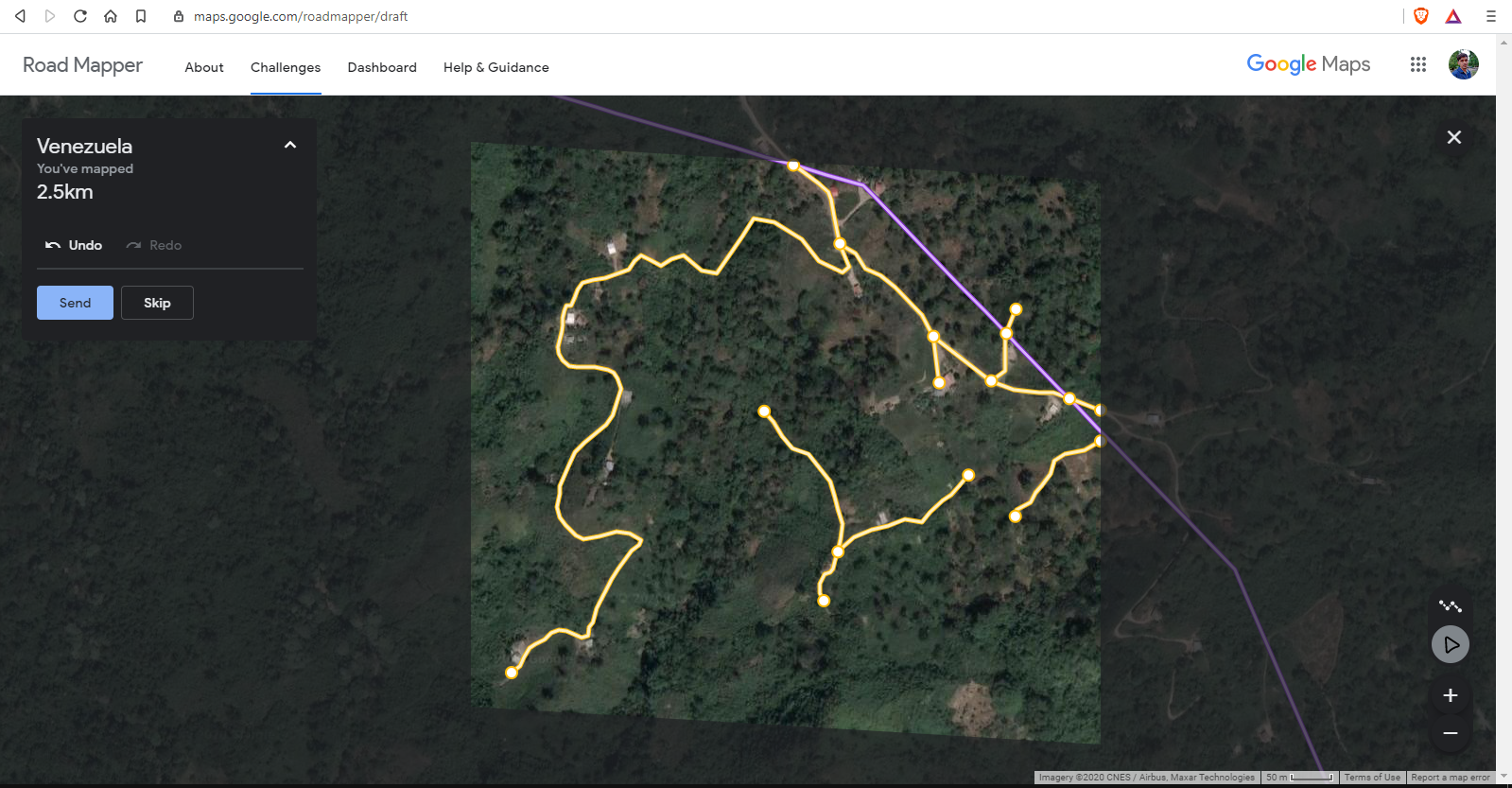 If you accept the challenge then you should properly follow the tutorial before adding any changes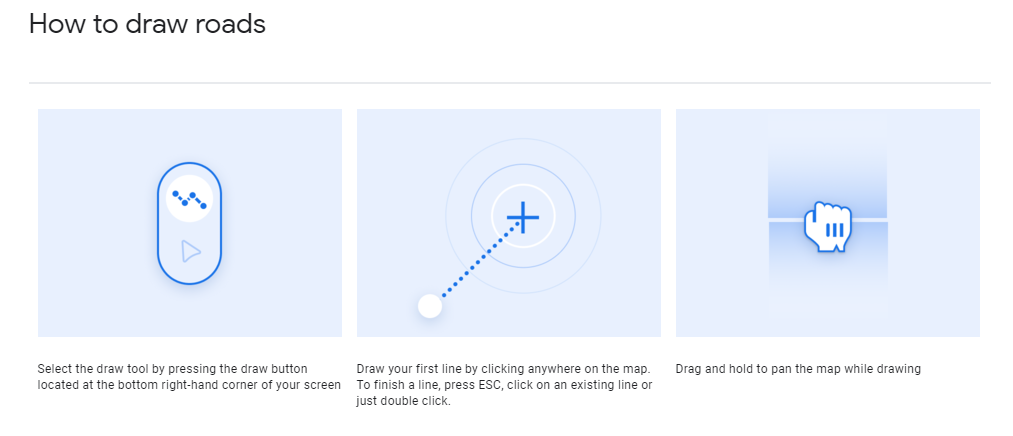 because every edit you make will be verified before added to Google Maps, here is some info what type of road is acceptable road.
You are supposed to add main connecting roads that are more important then any dirt roads.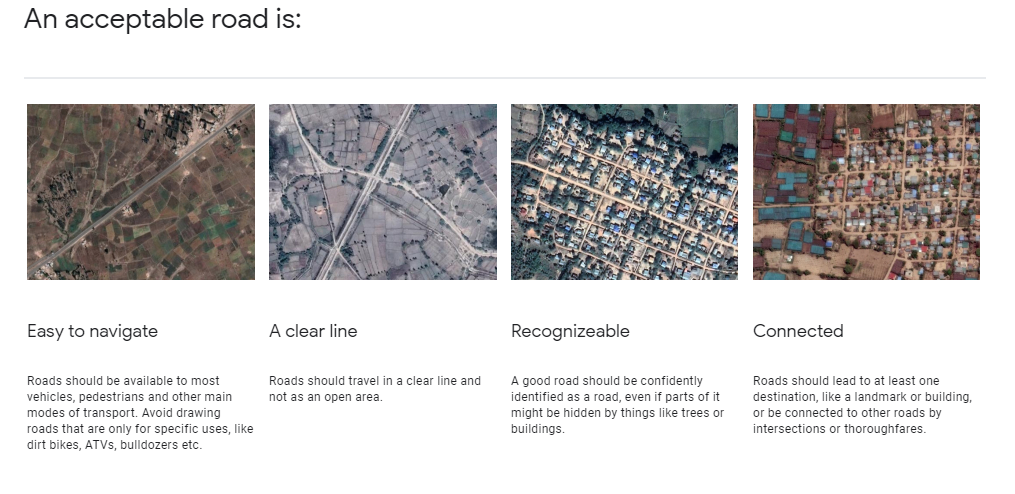 Track Progress on Dashboard
After editing you can track your progress on dashboard, you can see how many kilometres road you added in which country, your accepted contribution and rejected contrbution,
If you scroll you can see your individual edits that you can view.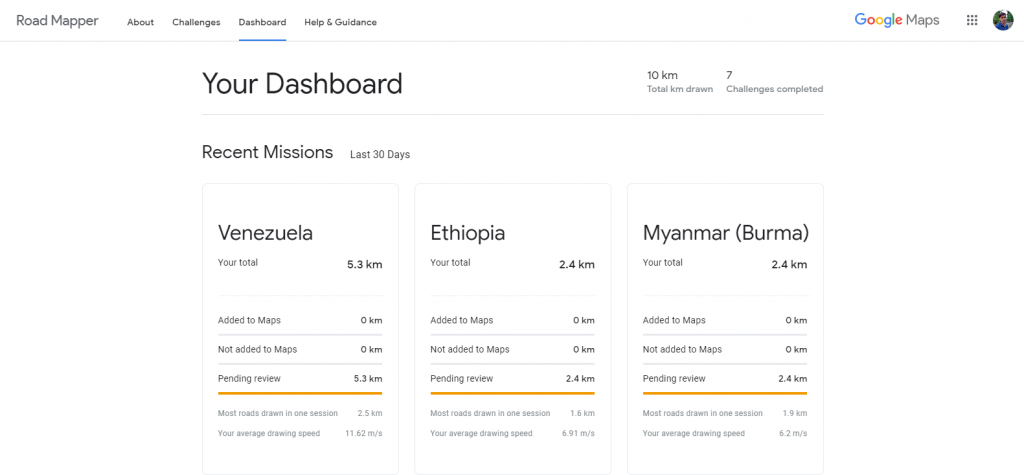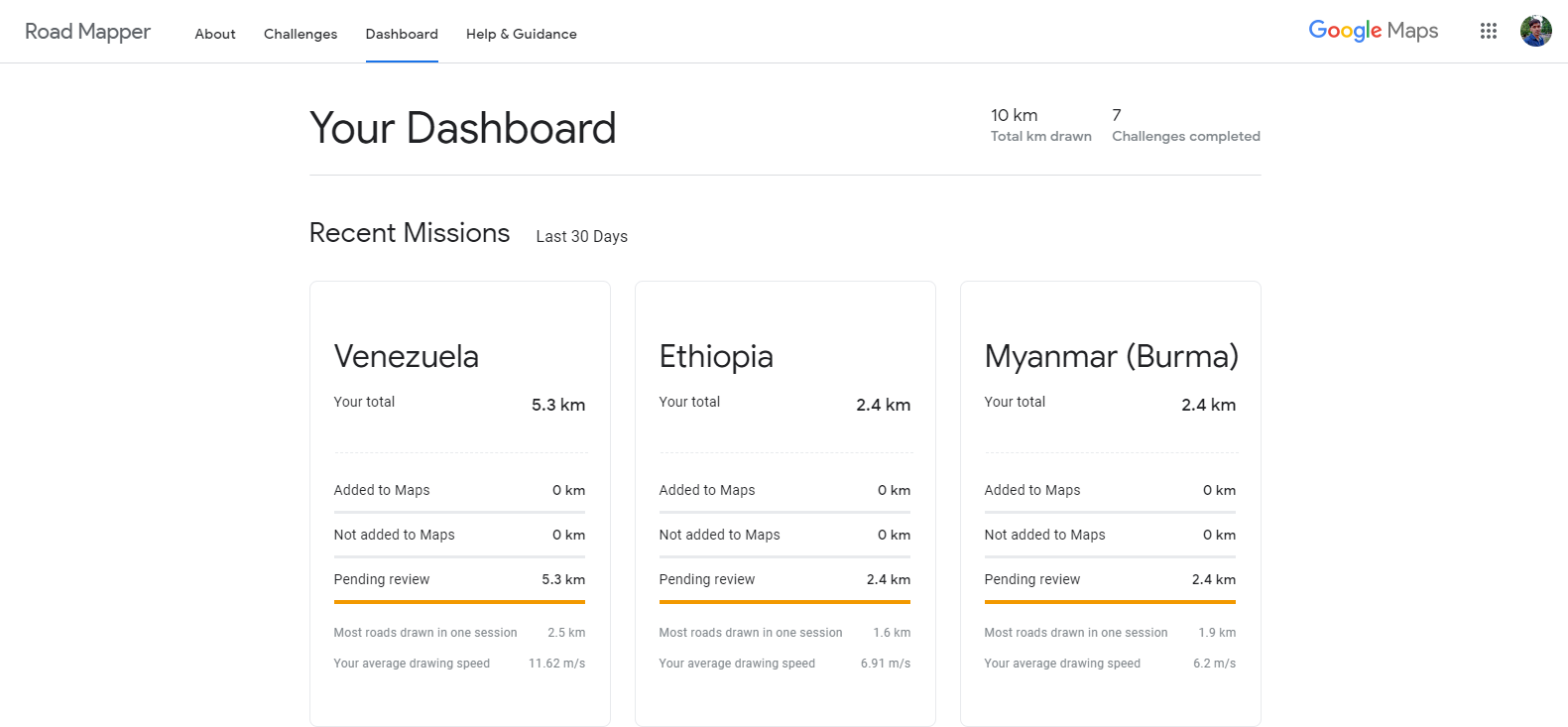 Ever wondered after contribution where on map actual road you mapped is?
You can see in your dashboard exactly where your created road is, you can even zoom in and select the specific highlighted area to see it in Google Map.
Its really helpful because sometimes while adding roads to map I wonder where this beautiful place is but Now I can find it if I want it.😀
visit Your Contributions on Google Maps!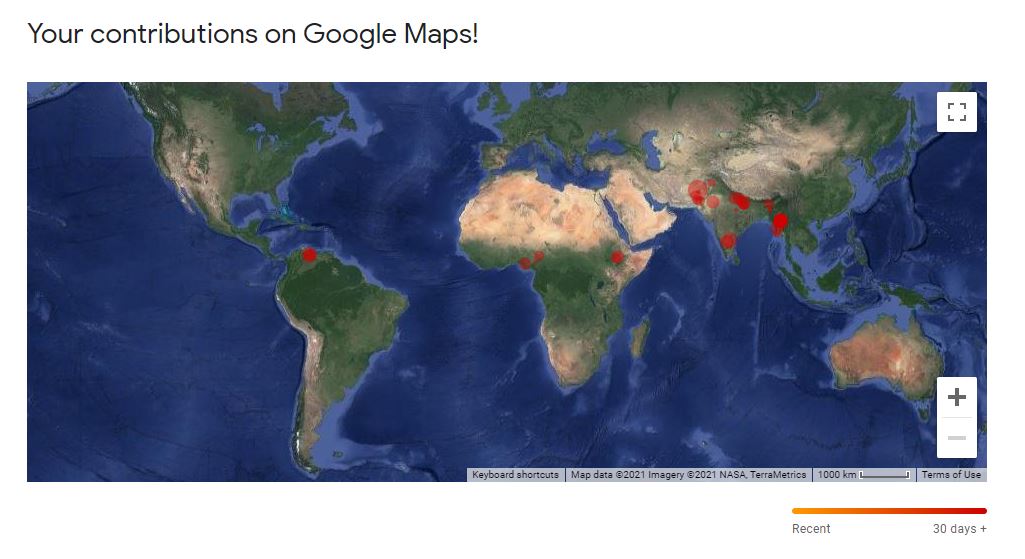 In the End
If you don't have access to road mapper or have access to road mapper but want to add roads near your localities then you can do this by using Google Maps contribution option, where you will find option add missing road, you can use that too.