As per Statista, there are more than 1.88 billion live websites out there, every website serves a significant purpose. You can watch the live counter of websites how fast new sites come to live.
Some give us knowledge, some services, utility, and so on.
Probably for all of your problems, there are a couple of websites that can help you, but how do you find one that's the bigger question?
While Google, Yahoo, Bing, and other search engines are doing a great job in making the most popular websites accessible easily. Still, it's a huge task to find the right website specific to your needs.
Apart from just useful websites, there are tons of websites for fun and can add little joy to your life. We are tried to put together a very good number of sites that are useful for almost everyone.
Most Useful Websites on the Internet
Make sure you go through all of them who knows which one can become useful for you.
One of the cool website where you type some words and it gives you video clips of movies where those words are used,
You can use it for any interesting project where every word is from movie spoken by someone famous,
PlayPhrase.me is very easy to use and some keyboard shortcuts are there to help you easy to navigate next and previous videos with the ability to pause,
With the video playing, you can also see the movie name at the right bottom,
Play Phrase can be used to find some great movies also, like if you are interested in some techy movie you can search word server, hacked etc,
Here are some cool words you can search on Playphrase
let's go baby, Dream, I love You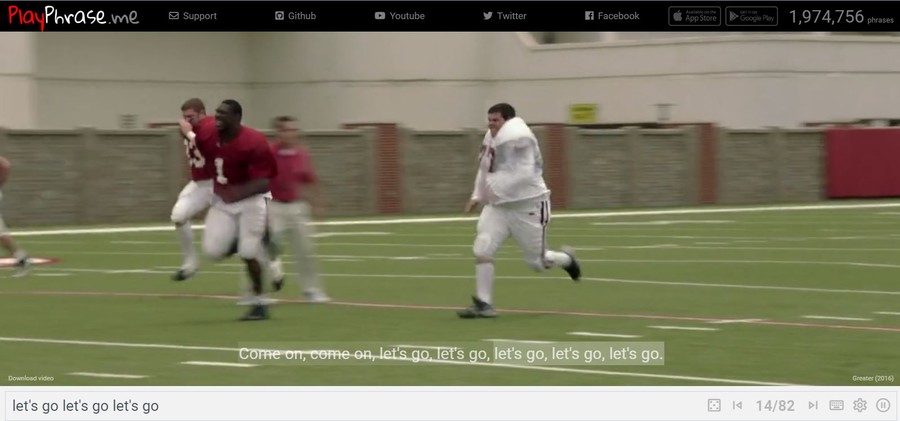 here is a great alternative to playphrase.me is Yarn.co it also offers clips from movies by searching for the clip is not the best experience.
The world is hit hard by the pandemic and everyone is forced to stay home because it's not safe to travel.
In this hard time, two-person Sonali Ranjit and Vaishnav Balasubramaniam came up with the idea of swapping window with others,
On this website you can see what others are viewing from their window, you will get to see beautiful locations you never went but always wanted to, window views are available from countries like Scotland, London, India, USA, Qatar all countries beautiful windows are welcomed.
The website actually not shows you live feed but instead, it shows you a 10-minute video with the audio sent by persons around the world.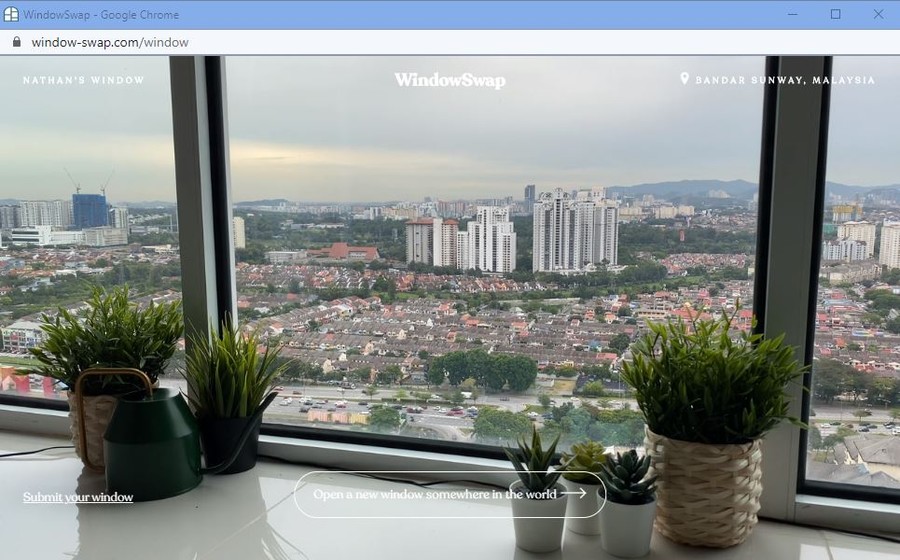 No need to sign up just send your files by encrypting them upto 1 GB. Drag your files and it's ready to share with anyone.
If you need more storage sign in to send files upto 2.5 GB.
You can sent file expiry as per your convenience like expire after 1 -100 downloads or after 5 minutes, 1 hour, 1 day, and 7 days. You have the flexibility to decide file expiry.
And it's from Firefox, so you can trust them.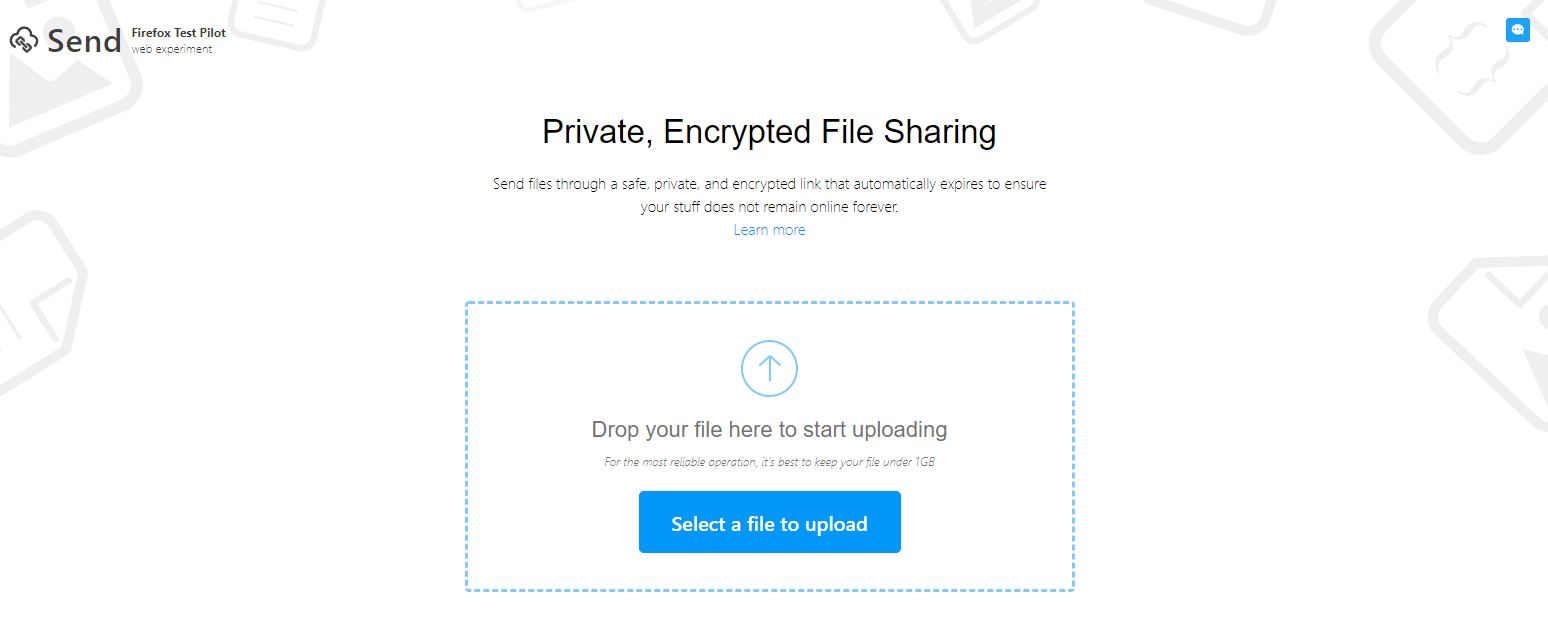 Simple, Easy to Use, No Clutter or Ads, and Within Few minutes you can make a well-designed resume of one page.
There are multiple options to enable different sections to add or remove skills, additional infoboxes.
When you are done adding details just download the PDF version in one click.
Even if you aren't going to use the PDF you can take it as a reference point for designing your own as the design is great for a good resume.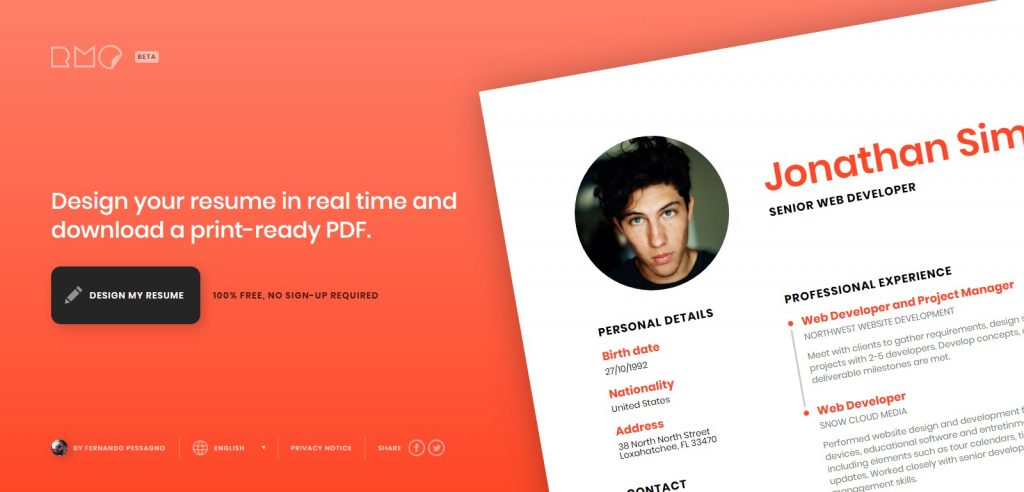 While you are here and interested in different designs for you resume or functionality, I have written Make Resume Online With These Best Free Websites.
Sometimes websites don't open and you start wondering if the website is down or something wrong with my internet connection or device.
Just type in the website address, it will tell you that website is actually down or it's just for you.
If you can't open this website for checking then it's your internet connection actually.
Instead of the opening website every time you can use Bookmarklet for down for everyone or just me which is super handy.
When you quickly need to login to the website to do some task and you don't want to sign up then worry about they will spam you.
You can quickly find most of the website's login id and passwords if bugmenot community shared.
Additionally, you can use websites likes 10minutemail.com to use a disposable email address for signing up which will stop email spam on your main email address.
There is also a bookmarklet for Bug Me not as well.

The most useful websites listed till now.
Corrupt a File can corrupt any kind of file, just upload and download your corrupted file.
Struggling with a report, assignment, bored with reports, half-done work?
Use this website and send the corrupt file, which will look original but they can't really open, Mission accomplished.
Make sure you don't always do this, from next time complete work on time.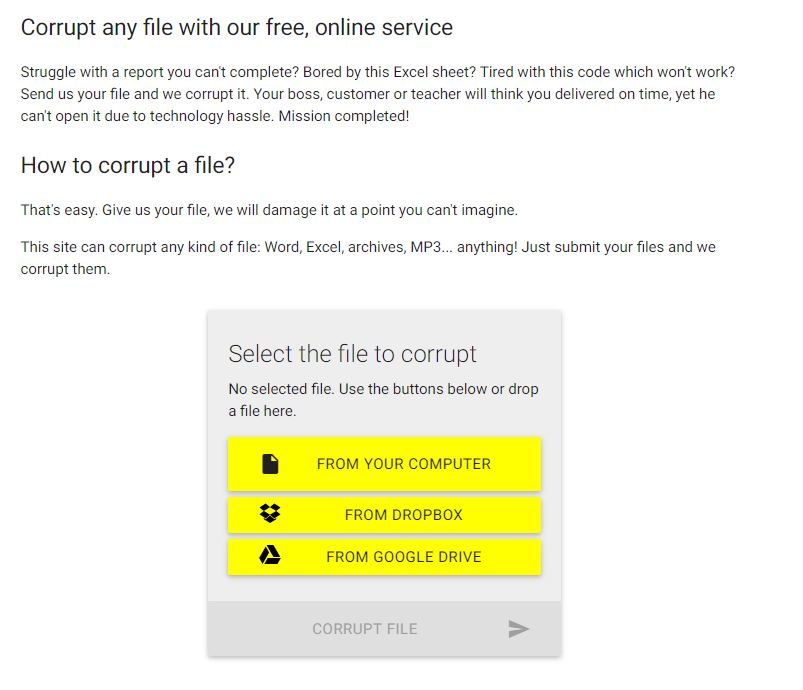 Bad things can happen anytime, so if you want to tell something to people around you when something bad happens to you,
You can set up all the info, recipients to send an email if you didn't verify you are alive or responded after certain intervals.
You can find much better info on the homepage, open and read it once, it is useful for everyone.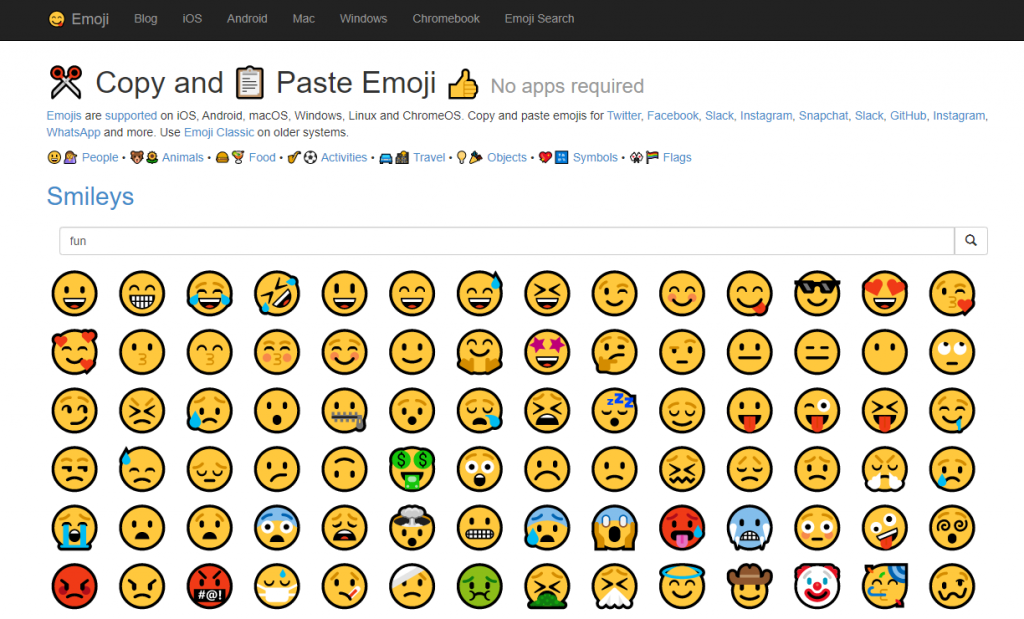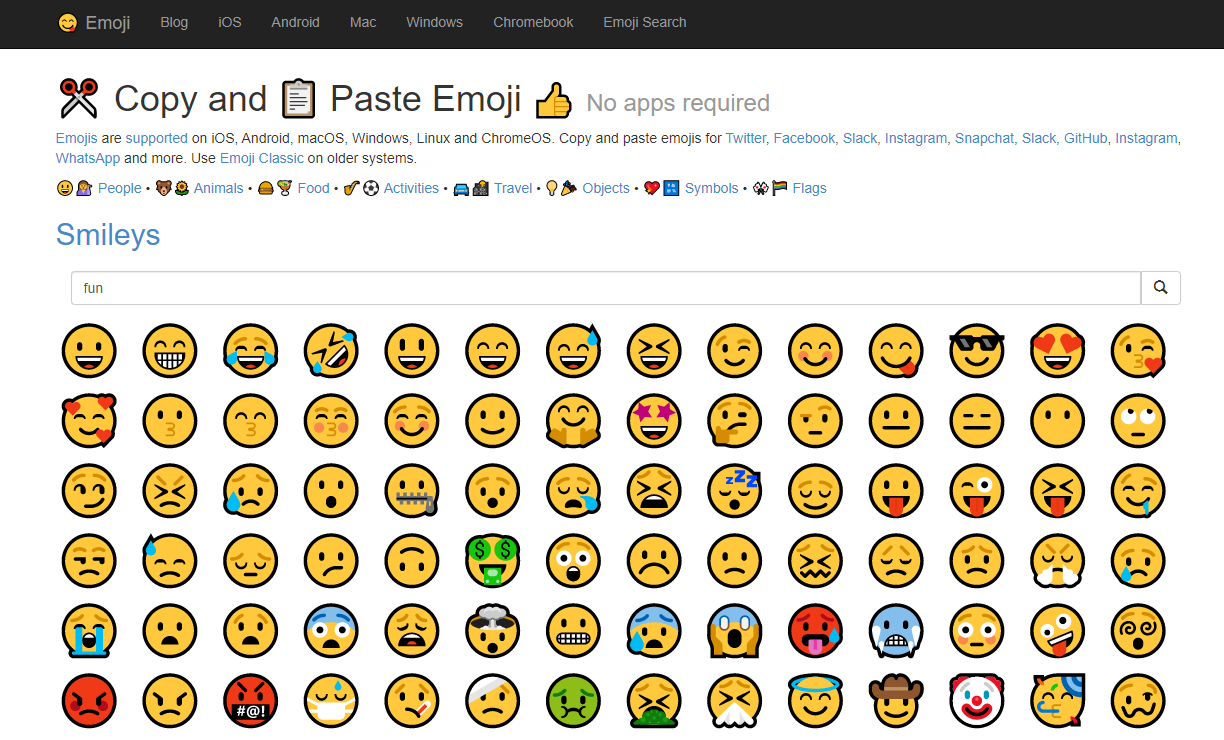 There are tons of emoji available which you might not have in your shortcuts or keyboards. You can simply copy emoji and paste where you want to use it.
If you are using windows you can press Windows + . to get emojis for using anywhere as well.
Next time if you are looking for specific mp3, movie, PDF or any other file,
Just use this website, select your category, type your search query and you will find direct file links of almost any file in form of an index.
It will definitely save you're a lot of time.
Just in case you are not getting the files you can search them on torrent here are top torrent sites.
If you are concerned about privacy you should probably be using them.
The only search engine that doesn't tracks you.
You can install their mobile app and browser extension to stop you from being tracked.
Even if you feel don't need to use, you should check out their website and content like how you can protect your privacy online to get more idea about why it matters.
Concerned about privacy? Did you recheck these Facebook privacy settings?
Most of you probably already using GIF every day in your Whatsapp, Facebook, Twitter, Google+, and other social platforms.
GIFs are so much fun and entertaining.
On GIPHY you can find almost every GIF and even create your own new by combining pictures.
I'm using Feedly from like 6-7 months.
The idea is why to go to each and every website regularly to check new articles when you can find them in one place.
Feedly can aggregate all articles from every website at one place,
So you can read more, save time with no distraction.
They have a website as well mobile app, so you can read anywhere you want.
You can create docs and work in real-time with the people,
Looks and feel of the website are more comfortable to work.
Quick Outline is super useful to quickly navigate through the whole document.
You can say it's much like Google Docs but by Dropbox and feels clean and collaborative.
You might also check out Coda: A new doc for teams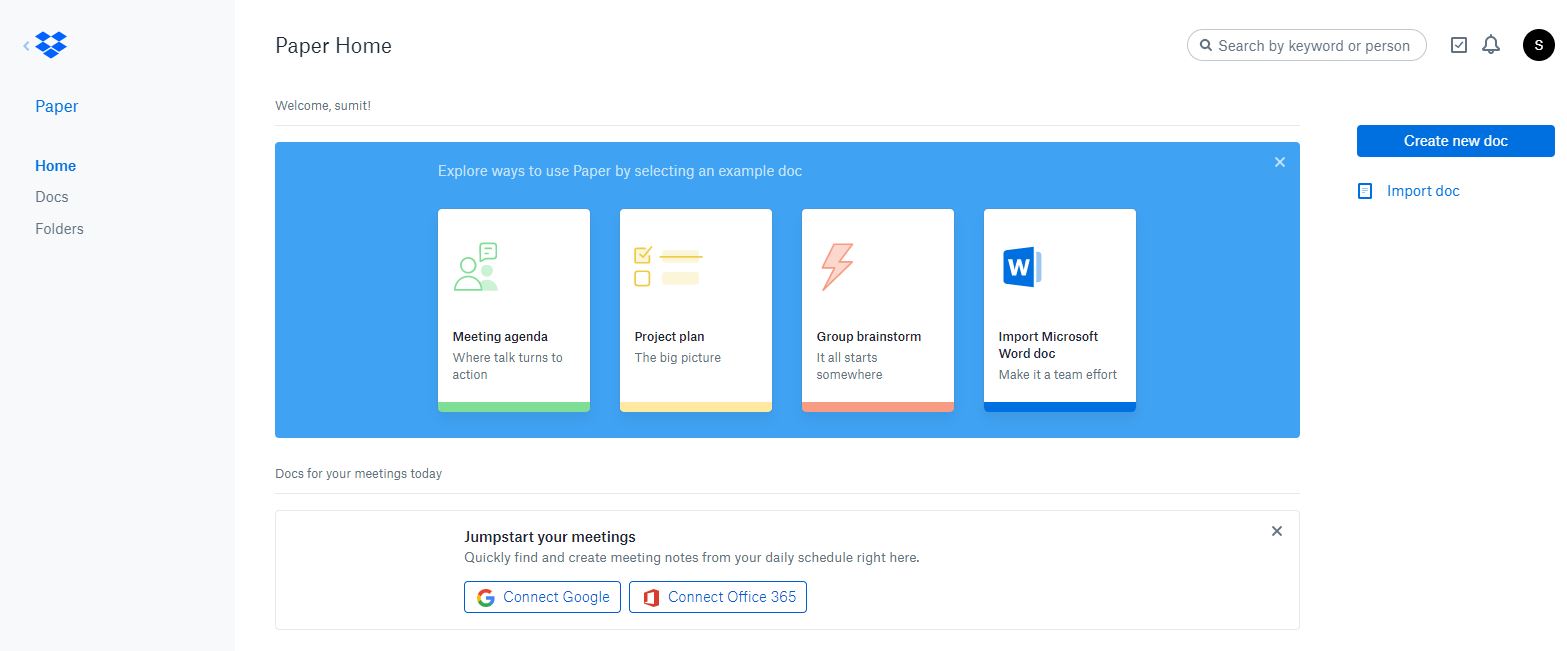 Most of the thumbnails and images on this website are created on Canva, we love Canva, and you would too just try it once.
You can create beautiful images for your Facebook, Instagram, twitter posts within minutes.
There are tons of amazing templates to start from and you can upload your own images to combine.
They have a mobile app and website both, I would suggest using the website it feels much better to design and create something.
More Online Editing Tools- Pixlr, Fotor, Pic Monkey, Fotojet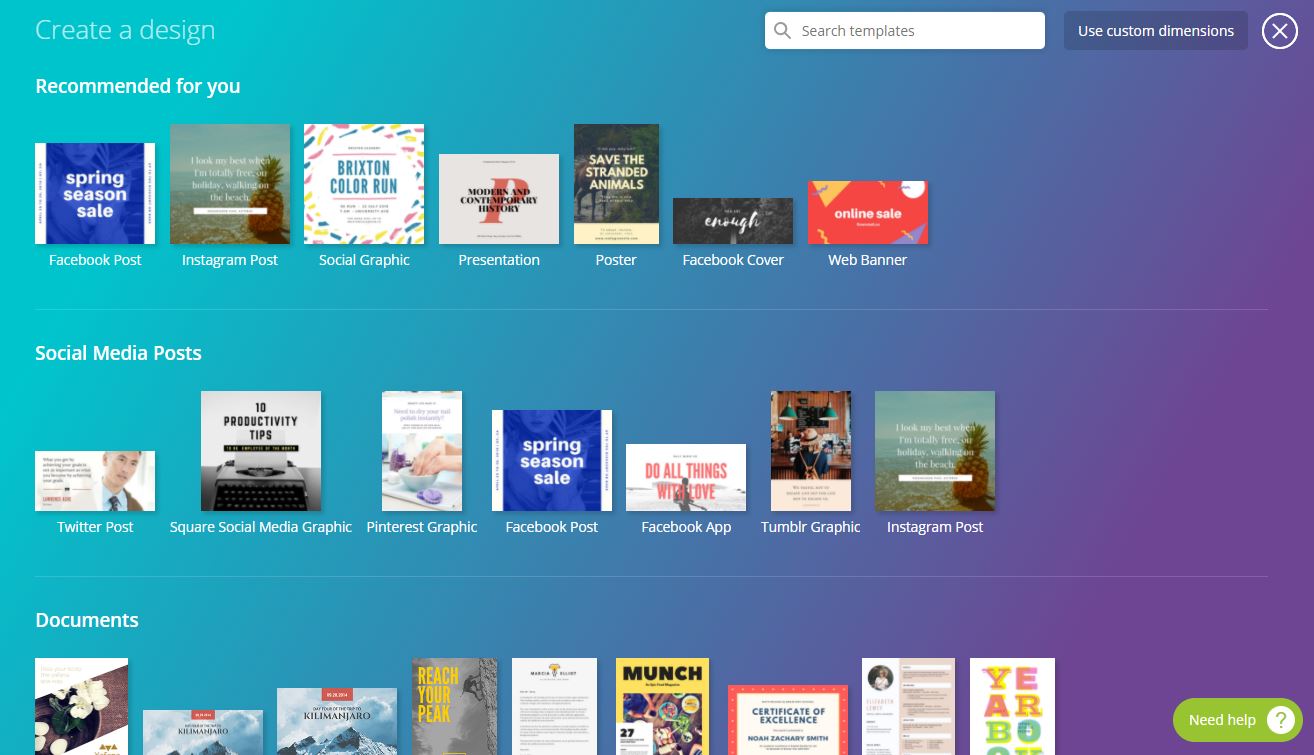 With Adobe Spark you can create beautiful social media graphics, short videos, and web pages in minutes. It comes with tons of ready to use templates that are designed to look great anytime.
Spark comes with three apps inbuilt i.e. Spark Post, Spark Page & Spark Video with each one focused on providing the best experience.
It's free to start and as you grow you can try Team or Individual plans for working in collaboration.
Checkout some ready to use Adobe Spark Templates you will like them. What we really like is there blog section it's full of insights that you should definitely go through.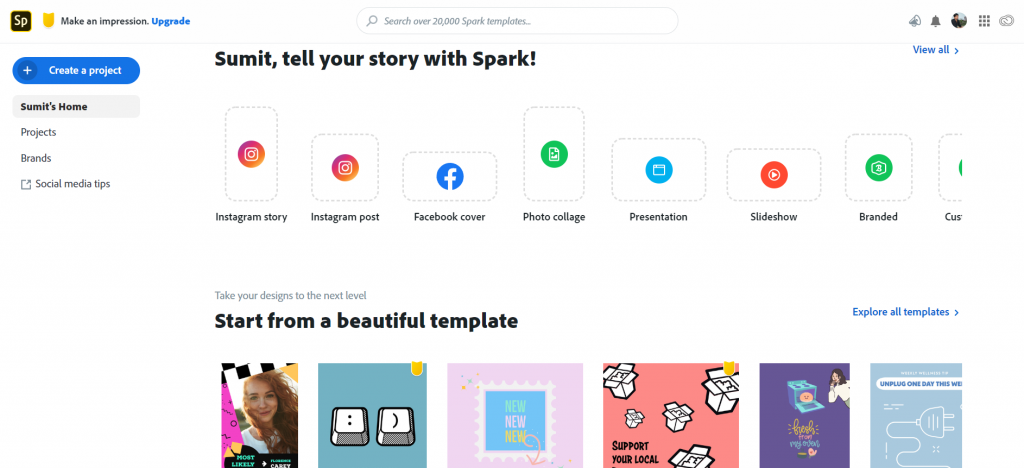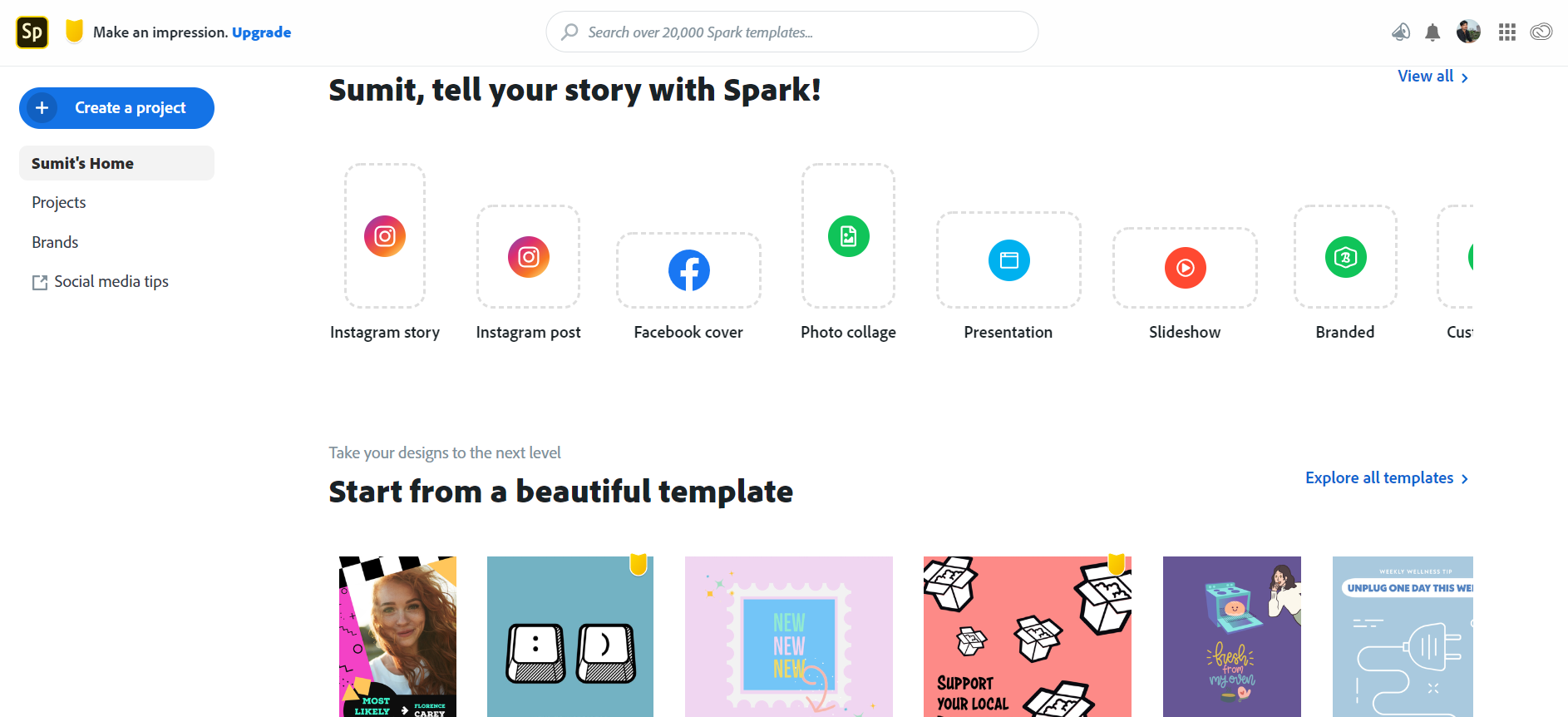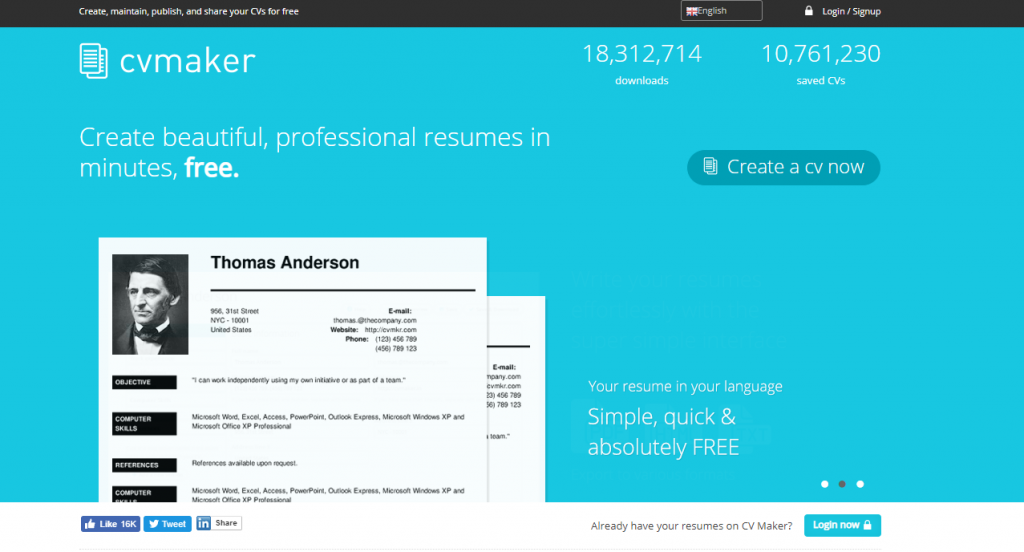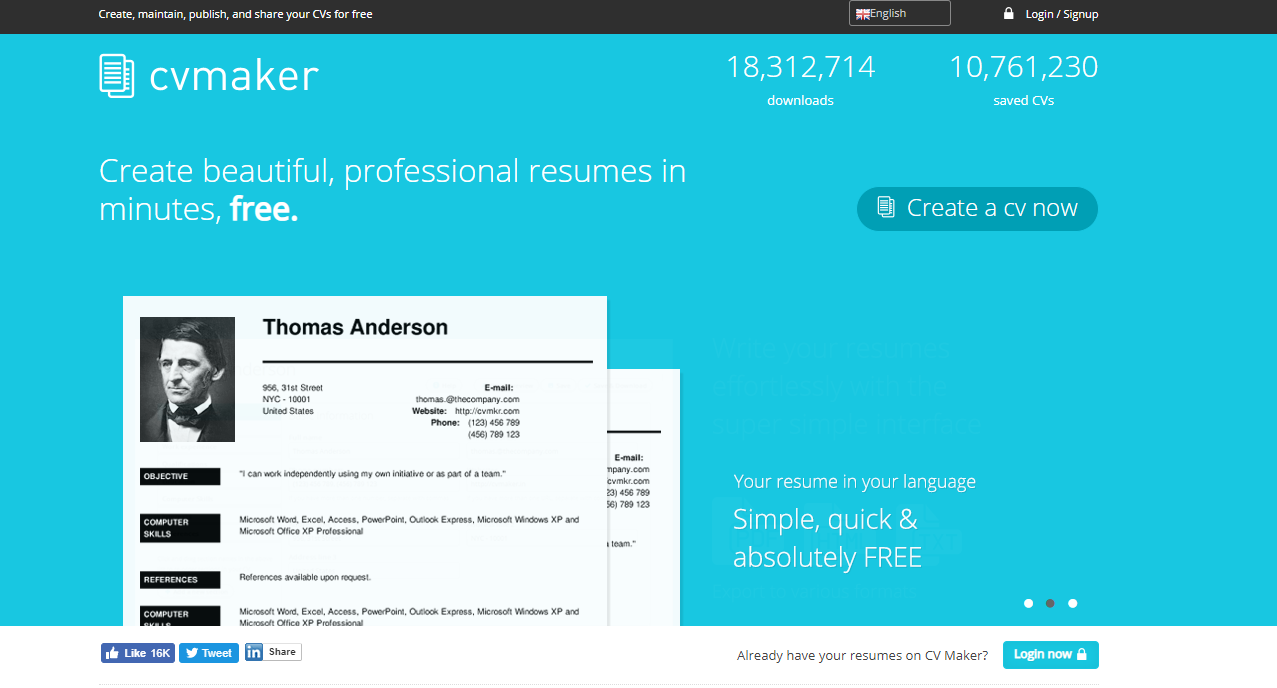 If you aren't good at designing and a good looking CV for yourself, you should try it once.
Provide your information and they will create a beautiful CV automatically.
Having a good looking CV is always needed apart from your skills and knowledge to stand out out of thousands of CVs.
The main purpose of the website is to store any text online you want and then share via link, the website is mainly used by programmers to store source code or configuration information because it remains raw as you pasted so nothing gets messed up.
Anyone can use it, it's super useful
Useful when you want to send some long text to someone, just paste it there and send the link and you can set expiration time, so it gets deleted after that time.
Even when you have to send the same type of text or configuration to people very often, just store it once and send them a link anytime you want, save time.
Often time you need to give an email address on the forums or help discussion,
Instead of giving them your email like ([email protected]), you can give them URL like http://scr.im/randomname on which they can get your email address,
But why?
Because on the internet there are bots which are constantly scraping email ids available in a simple text to spam you,
But using an URL you can defeat them directly scraping you.
This one is for gamers,
Everyone has their rig with custom configuration and every time a new game is launched discussion starts can I run it on my current pc or I need to upgrade
Even what type of games my current configuration can run.
You can see every game's requirements and even they provide extra utility to let them check your configuration and suggest better.
It's a productivity tool to work in collaboration with other people.
You can create boards and arrange cards on each board to get a super-simplified view of tasks to be done or progress tracking.
Useful for teams working on projects or students for their next collaborative assignments.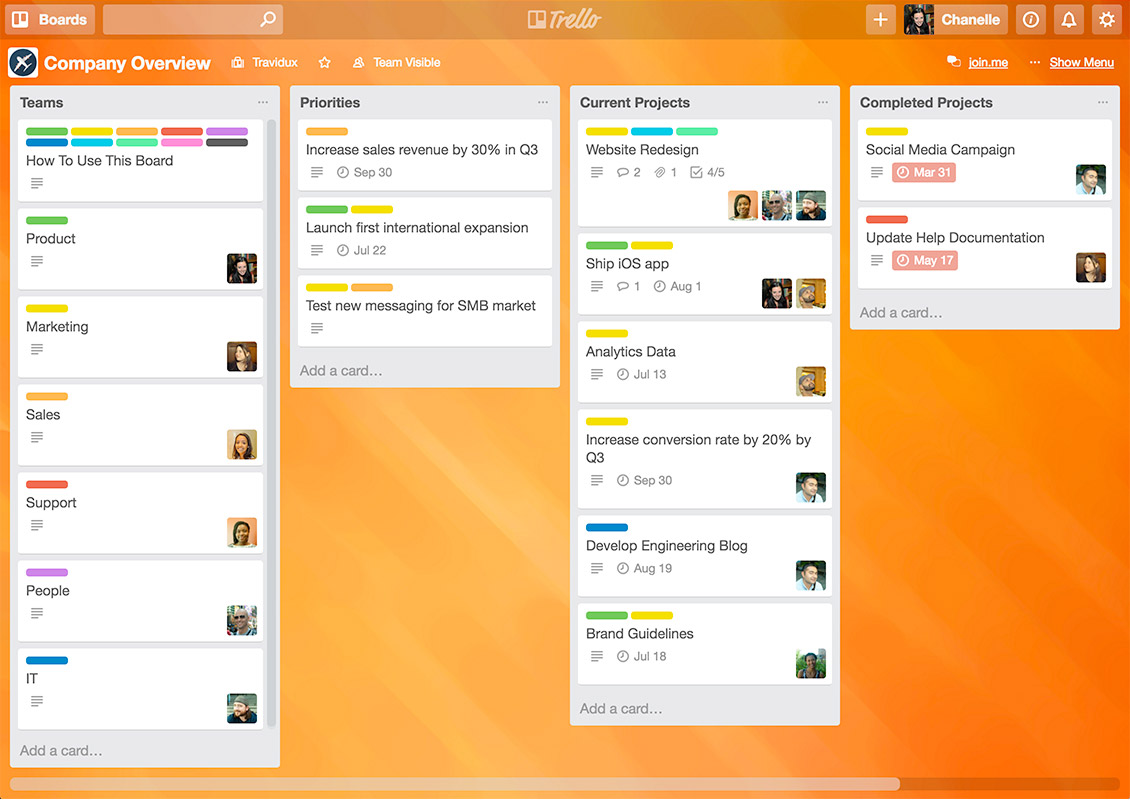 Easily and quickly optimize SVG images, because different editors generate a lot of extra redundant data, metadata, comments, and hidden elements which can be safely removed without affecting the SVG rendering result.
You can paste the SVG path directly or open an existing image to get all the options with live preview and size comparison.
Useful for everyone, when you want to know that specific website how it's made, what they are using for different things.
You can simply type the website name and it will tell you mostly everything that can be traced to know is used on the website.
Try with your favourite websites to know, what they are using and maybe you can find something useful which you didn't know or can use in your next project.
It's super simple, just click on the stumble button and it will bring some random website which you specified in under your liked categories.
The best part is they have some really cool websites, which you can stumble upon.
When feeling bored definitely give it try to come across some cool, useful, amazing website on the internet just like this post you are reading.
Just a simple air horn, in your browser, to blow up anywhere and have fun.
Just provide your microphone access and tune your guitar instantly anywhere, works offline.
It's great to see websites like these can solve problems for a lot of people. Over time it can better and better.
Unlimited and Huge amount of royalty-free images for using anywhere.
They have really some cool wallpapers and you don't need to worry about copyright for using them anywhere.
Next time if you are looking for cool wallpapers just try them, they have images in really high quality.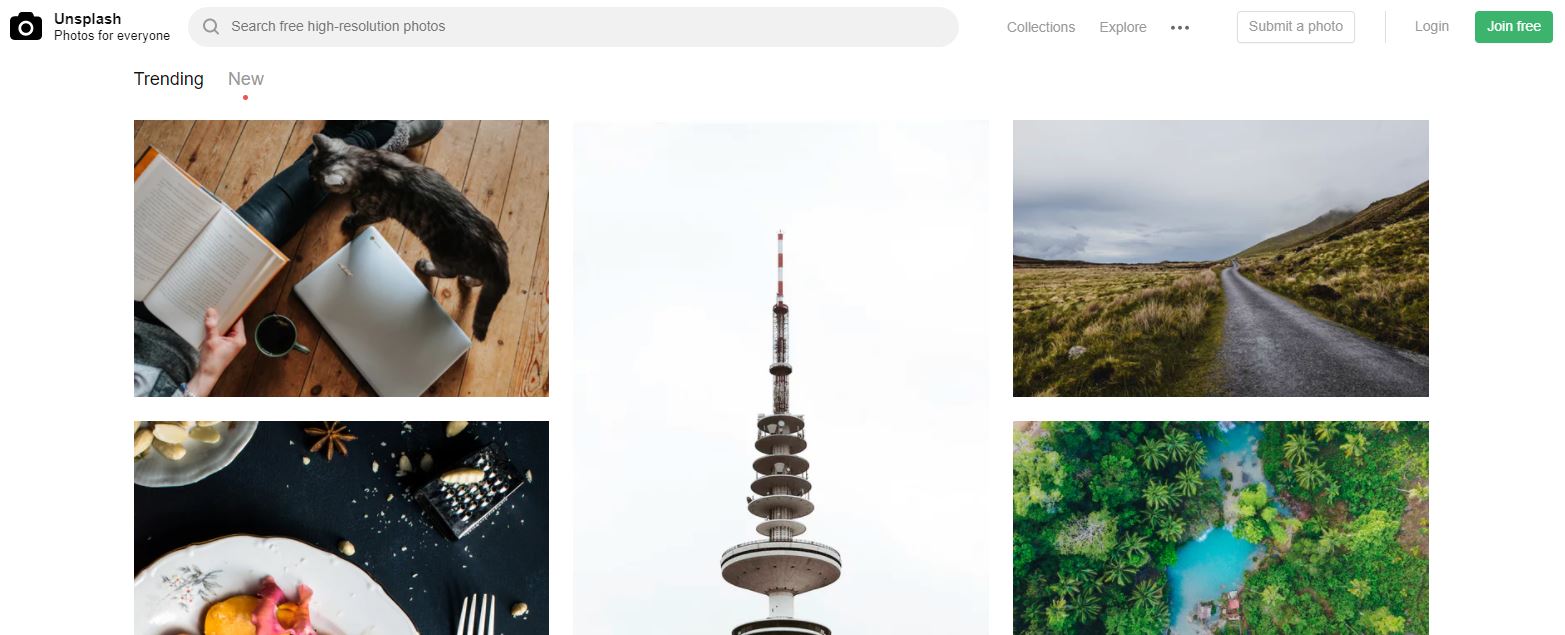 Take notes or create a checklist in your browser offline because it's a progressive web app.
Just open it once and use it whether you are online or offline and your notes will be saved.
It's super beautifully designed, and secure no one can check out if they have your phone because it's not installed on your phone.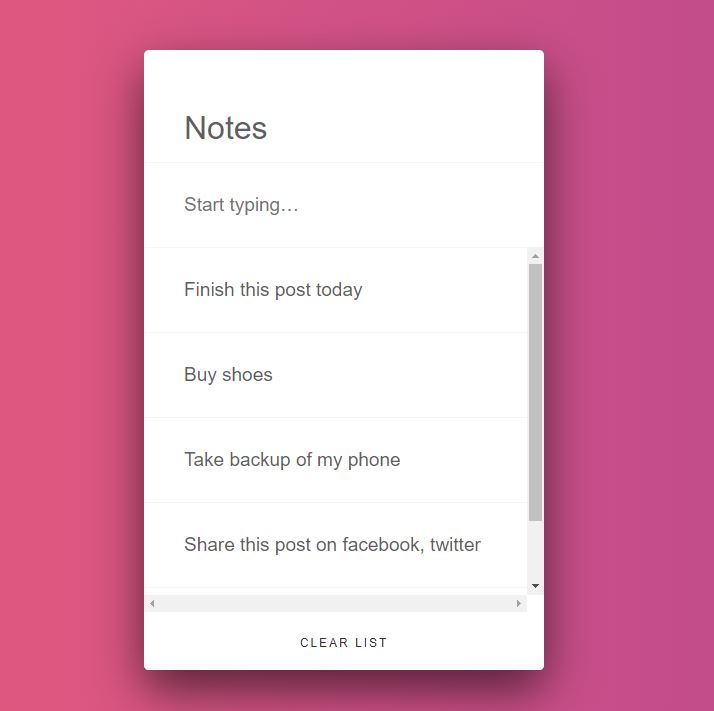 Instead of searching for images using the text you can search for images using an image to find it's source of origin or it's a better quality variant. It helps in finding similar images also.
I find it most useful when friends and relatives spread rumor by circulating an old image of any event then TinEye helps me to find the reality of that image.
You can do a reverse image search on images.google.com as well.
We have also written a full-fledged post on how to reverse image search on desktop and mobile which covers all search engines and other methods in detail.
Super useful, use it once and you will use it again and again.
You can compress your images directly in your browser, anywhere anytime, no need to download a full software or app for quick stuff.
You can see a live preview, original size, reduced size, and percentage of saving.
No need to upload anywhere, everything happens in your browser and works offline too.
An offline expense manager in your browser, just add it to your home screen or bookmark and use it daily
It's an open-source project you can find the complete code at PWA with full offline capabilities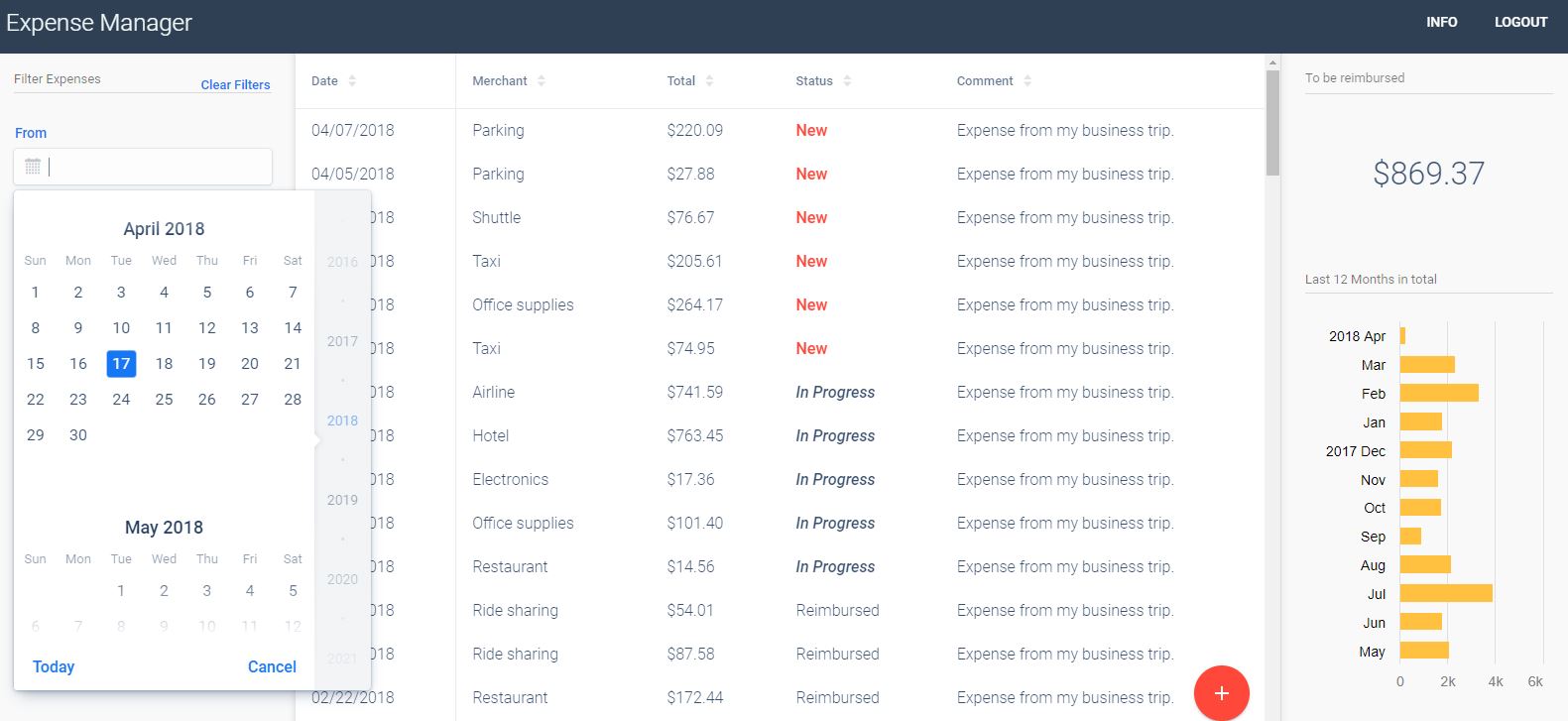 An all in one solution for all your PDF related needs.
Convert, compress, edit, add everything you need to do on a pdf file, you can do it here.
Quick, easy, and fast to use, when you don't have enough resources or don't want to mess around different stuff.
You can also try – I love pdf

It generates a random number between the given range for us because we humans are bad at selecting random numbers.
Most of the time people use it to decide the winner of giveaway or in the lucky draws.
Random.org also offers another similar helpful service like coin flipper, dice roller, keno quick pick.
Next time you come across some really cool font you want to know the name of it.
Take a picture of it or screenshot and upload it on what the font
And quickly find the font name from the image, try uploading a clear image that can be easily read.
It's just a quick URL that takes you to your Google activity page, everyone should have look at it.
How much your data is being collected and saved under your Google account from different devices and apps.
You can stop something if you don't want Google to collect.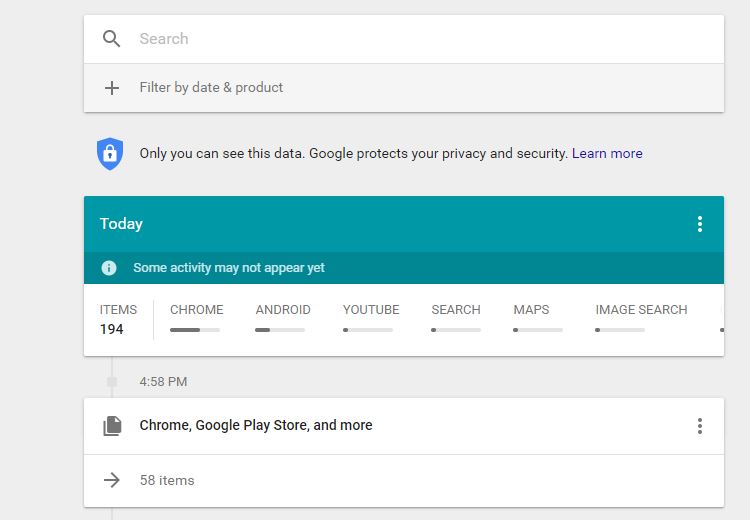 Finding a great font is tough and finding a great font combination is toughest if you don't have tools and data to test your font combinations, Google font solves your font problem by providing most popular fonts used on the internet under one umbrella.
You can add your own text snippet or use default one to preview how a selected font will look like with your text, you can tweak font size.
Google also gives your insights about font like how many times Google served that font in last week and license of a font with some font combination used with the selected font to let your better decide.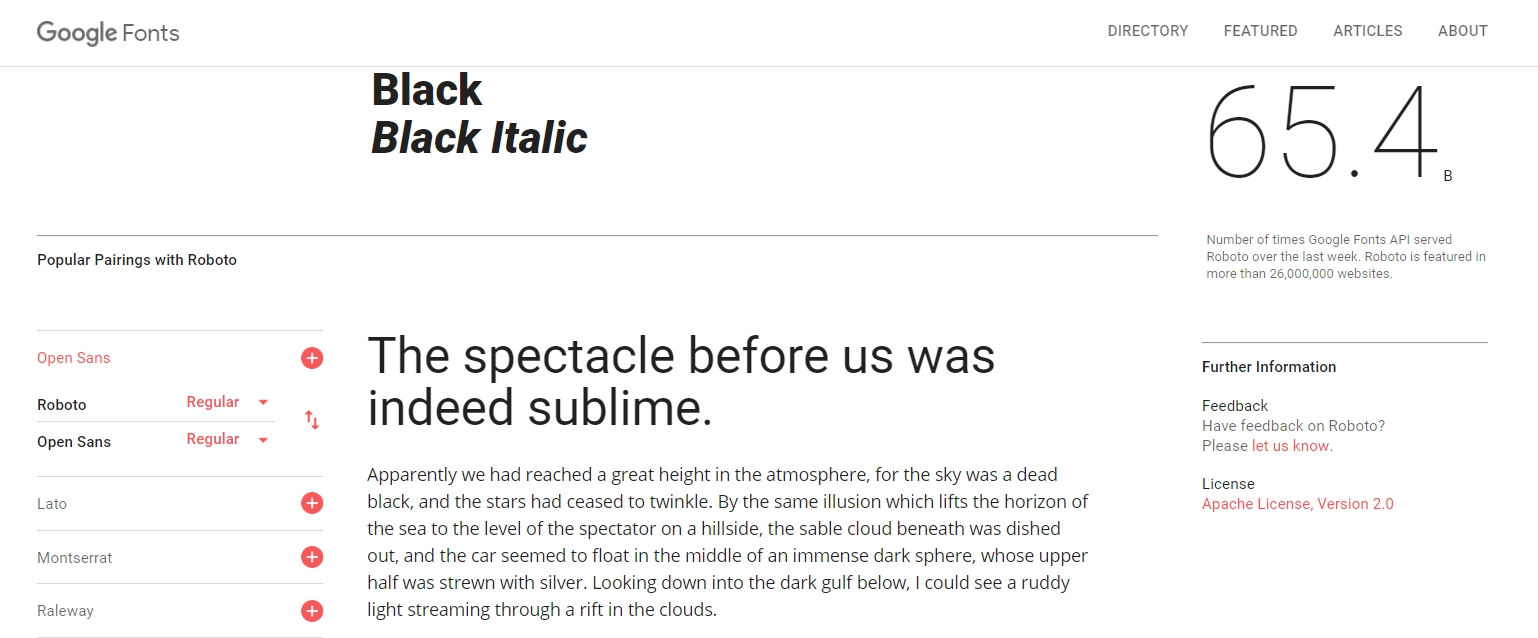 For quick translation, you can just type in Google search and you will have your translated text the right way.
The best part of using Google Translate is if you have a text snippet and you don't the language, you can just paste it in Google Translate to know the name of the language auto-detected by Google Translate with translation in your preferred language.
But when you need to translate the whole document, visit the website select the document and it will translate in the language you specify.
This website is for analyzing websites' performance and issues.
Just type in the website name and analyze quickly and effectively your or someone else website.
You will also get suggestions on things to improve with description and how to do the optimization. You can also check Pagespeed Insight by Google to get more data about the speed test of a page.
We have collected the best tools for digital marketing you should check out.
Quickly find out which hosting provider a particular website is using.
Maybe you need to switch to a new host provider or you checking what hosting most of the people using, then no wonder use this website.
By using this website you can send an email with an invisible tracker in it,
So as soon as the receiver opens it you get notified about email is being open and read.
Useful for certain emails that you really want to know when they are delivered and read but don't use each and every email you send to anyone.
This one is definitely useful because no account is needed to share your screen.
You can quickly share your screen and audio with someone to showcase something or work on it while talking. You can use it for free up to 4 participants with features like Presenter Switch, Multiple Participant Screen Sharing, Audio Conferencing, Video Conferencing.
It's super easy to use and saves time because you don't need big size software's to install.
For detailed info about the screen, share read Best Remote Desktop Software you can use.
The easiest way to send files without wasting your cloud storage space up to 5 GB for free,
Just open the website, upload the file, set the expiration date, your email, and recipient email and you're done.
No need to download some software or signup, simple and easy.
If you didn't like the website there is an even better way to Send Large Video Files
You can automate stuff that you need to do again and again like you posted something on Facebook and it gets automatically tweeted on twitter and shared on Google plus or vice-versa.
There are tons of recipes (automation) to make your life easier,
Even if you don't plan to use it, definitely check out once,
Not just online website automation, in your android device you can do so much stuff
Download Android app –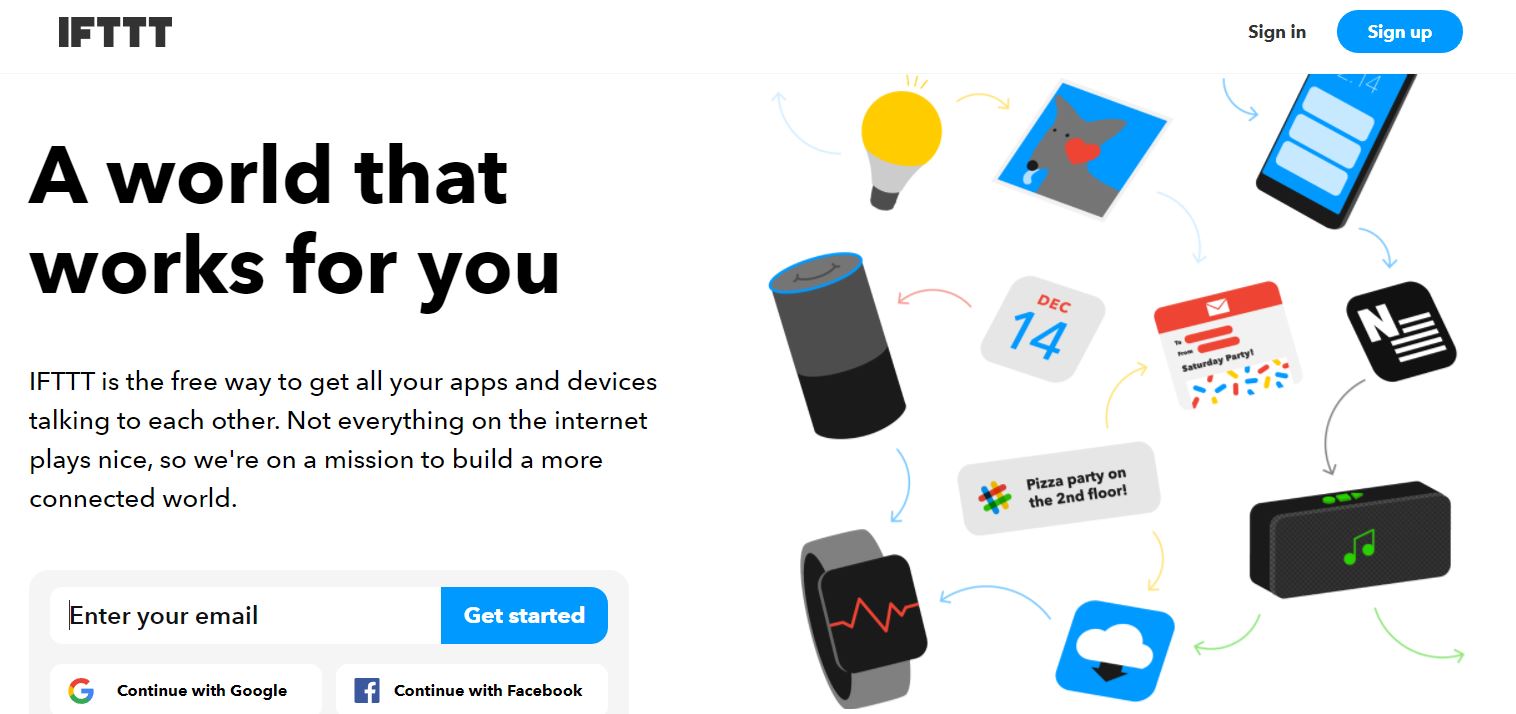 the best alternative of ifttt is zapier.com, make.com.
You can quickly create your personal about me page with all of your social links in one place and a short bio and that about me page URL you can share with your friends and family.
Useful when on certain websites like Instagram you can't write everything, Write here, and add that URL to your Instagram website section.
Plus you can change your info in one place so don't need to update everywhere one by one.
You can find all the alternatives of a particular product, service or website,
Sometimes you like a website or app but not fully satisfied and looking for next best alternative,
Then definitely use this website to get almost all the next best alternative of particular website or app or other services.
Download YouTube videos or convert them to MP3
There are too many websites for downloading and converting YouTube videos to almost all the formats, here are some of the good and working one-
Vubey (not working as of now)
You can scan any QR code without installing any other app,
Just open it once, provide camera access, it's a progressive web app so everything gets cached and even when you are offline you can scan and see what's behind QR Code
Add to the home screen for use it like an app but without installing J
Full-length movies on YouTube and here is the complete list.
There are so many official channels but this website provides probably all the movies which are available officially,
Because there are so many people uploading movies without any rights which you need to find by checking one by one
Anytime you want specific Windows updates you can search it here.
You can use it as a one-stop location for finding Microsoft software updates, drivers, and hotfixes.
Many times you are required to update upto certain windows updates in order to particular software to work, this is what you need at that time.
It's a kind of different way to send files to someone.
Your files are never stored somewhere, the person whom you want to send any specific files will directly download from your side like peer to peer file transfer.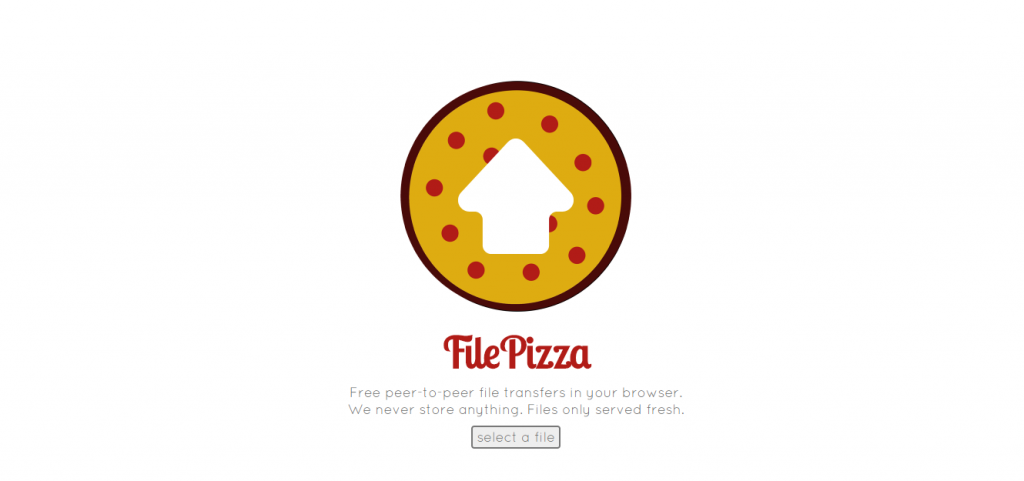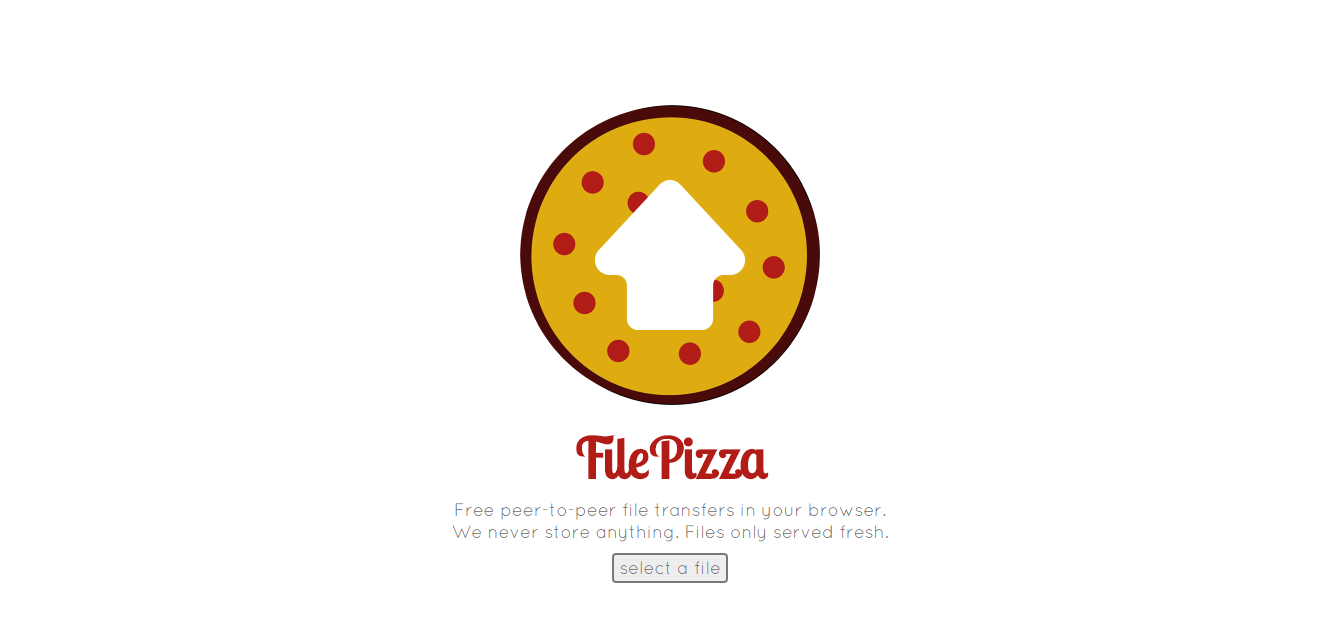 YouTube LeanBack
Update: No longer Available
Definitely checkout, make your YouTube experience like TV, everything big easily accessible so you can lean back and enjoy,
You can use your keyboard to navigate through its user interface more easily.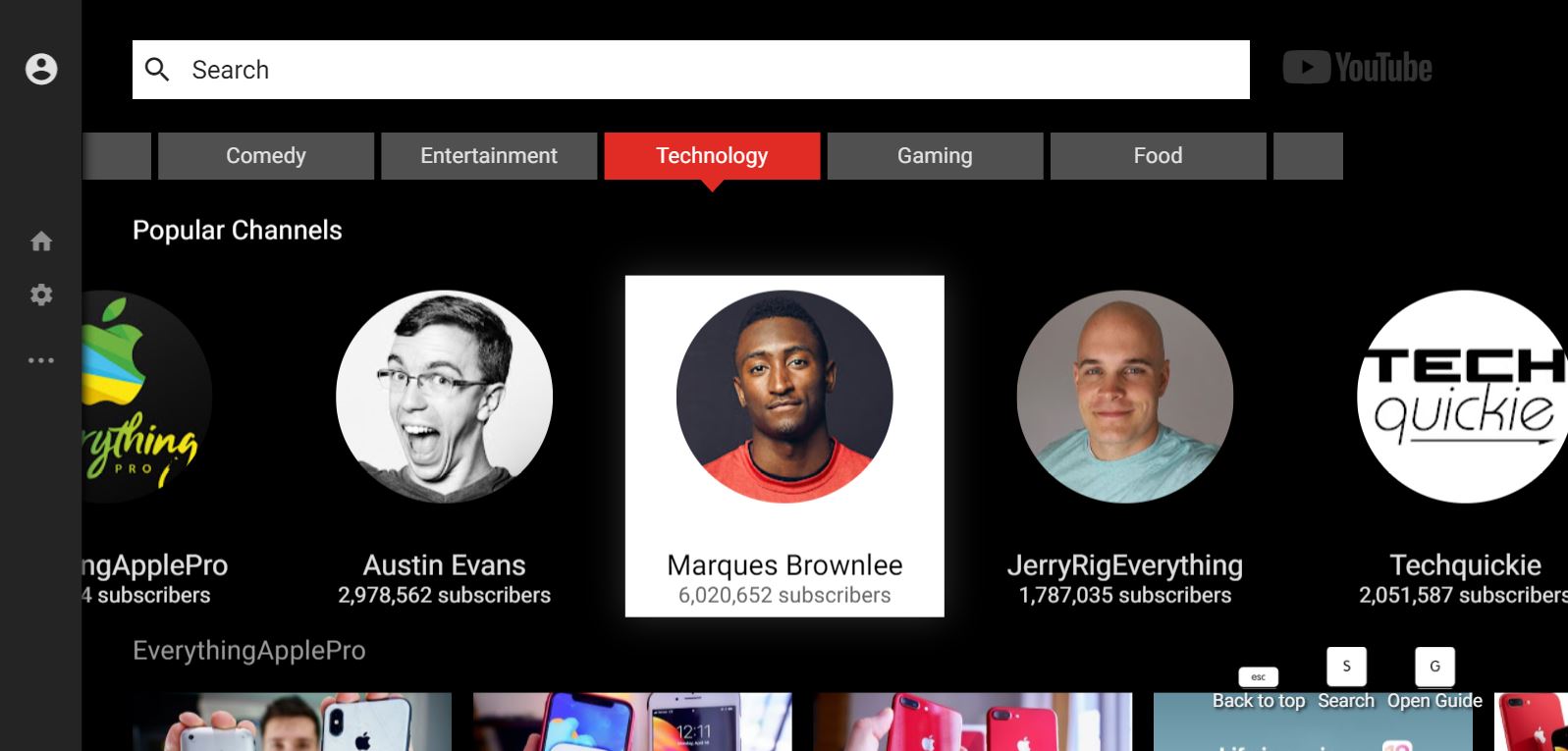 Read More: How to Download YouTube Video
---
Did I miss any of your favorite websites?
If so, then let me know in the comment box,
I will try to include those in the list and making the most useful website list more useful for everyone.