Sometimes you record a video, and then you realise you needed to click pictures, or maybe you just recorded a video, and now you need images to post somewhere.
The first thing most of the people start doing is take a screenshot of the frame in the video by pausing at that time. The image you will be getting is not so good quality due to the screenshot being again compressed and processed by the system.
There is a better way to do it.
You can get photos from video frame by frame from any video from the video player which you are using right now.
Recently one of my friends asked if we can generate photos from a video which he recorded. So I thought there might be many more who might find it useful.
It's super quick and easy.
One of the easiest ways is to use VLC Player and most people are already using it as the default player.
Don't worry if you aren't using it. We'll mention some other players as well. Also, you can look for similar settings in your current video player.
Generate Using VLC Player
Here is a step by step process on VLC Player
First Open VLC Player
Open Tools > Preferences or Ctrl + P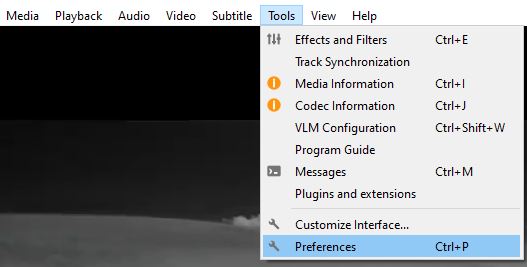 At the left-right bottom under show settings click on All
Which will open all the settings now scroll to Video >> Filters
Checkmark the Scene Video Filter ( Note: When you are done generating photos from video unmark it)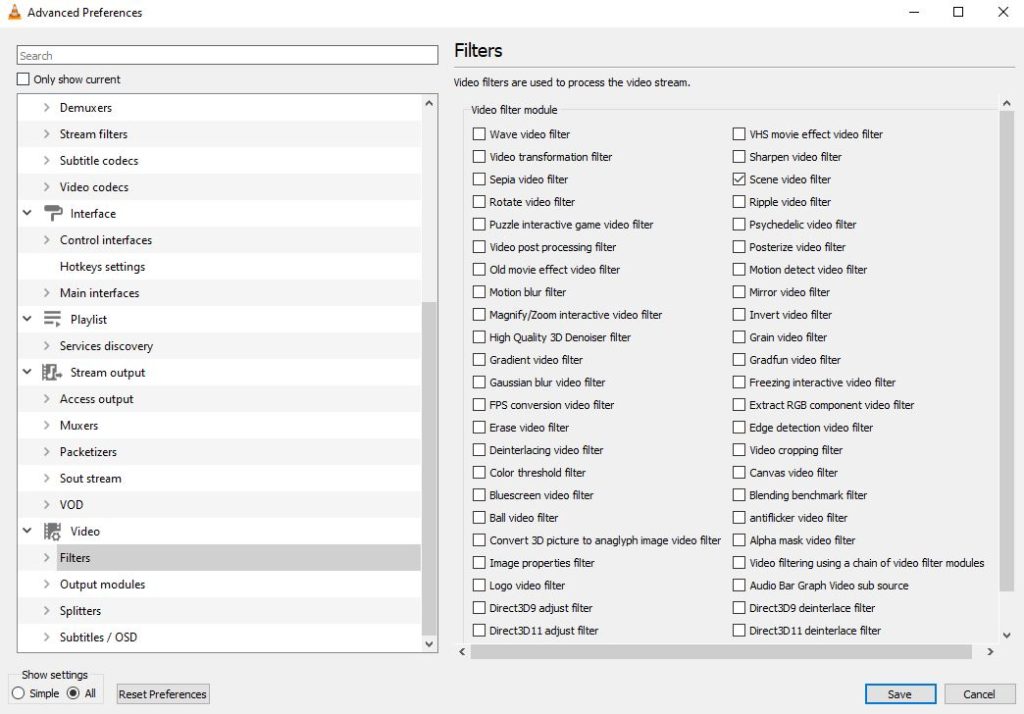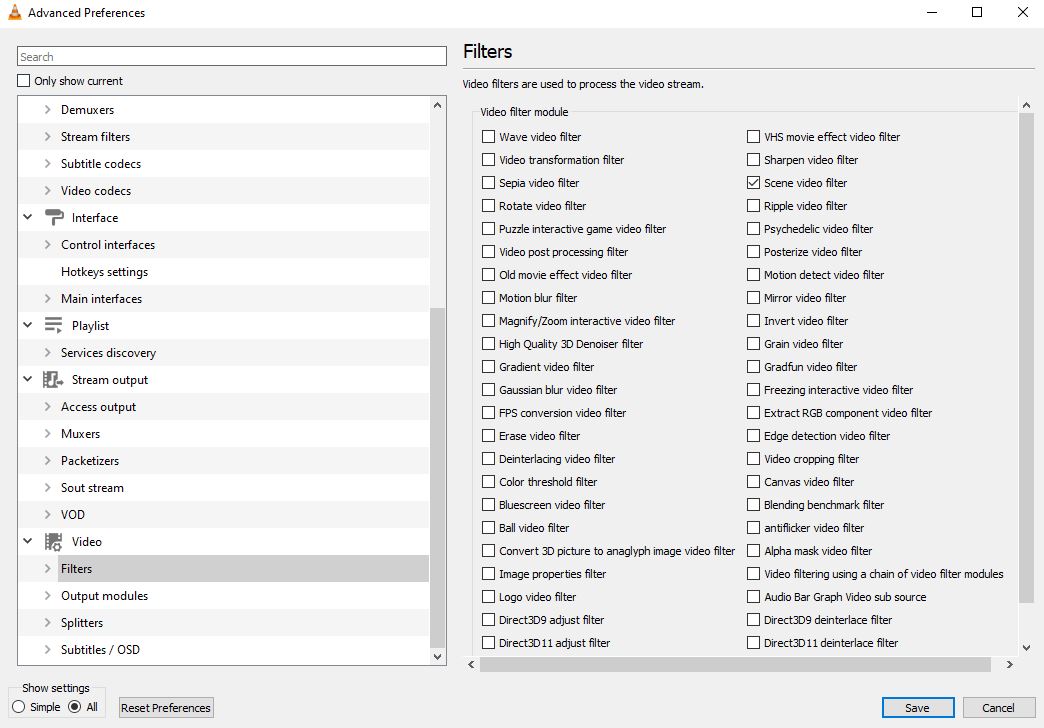 Now expand the Filters in the left sidebar and scroll down to Scene Video Fitler which will open the below options in the right side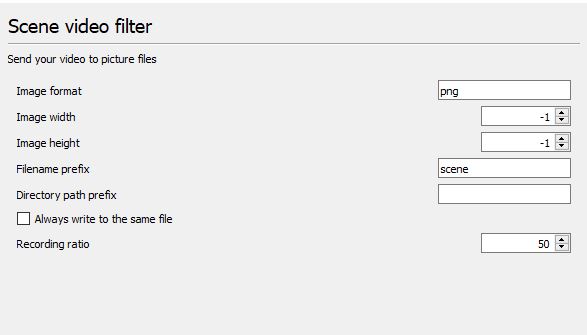 This is where all the settings are defined how the images will be generated.
Image Format – Self-explanatory how you want images to be stored like png or jpg
Image Width and Height – Keeping it -1 will generate the original size of the video. If you want something custom write down here.
Filename Prefix – Before each what needs to be appended. Keep it something you can differentiate with other.
Directory path prefix – Where do you want to save the generated photos. If left blank images will be stored in Pictures
Recording Ratio – This will decide how many photos will be generated. For example, if your video is 24FPS and you enter 24 here. Every second one image will be generated and for 12 every half second 1 screenshots will be taken. So customize it as per how many photos you want out of a video.
After saving these settings. Open the video and hit play. Now as per the settings images will be generated and saved in the folder you decided.
Once done make sure to goto Preferences >> Video >> Filters >> Scene Video Filter – Unmark it.
Otherwise, any video you will play it will keep generating photos.
Here I took the Avengers Endgame trailer as a reference video and generated 1 image every half second.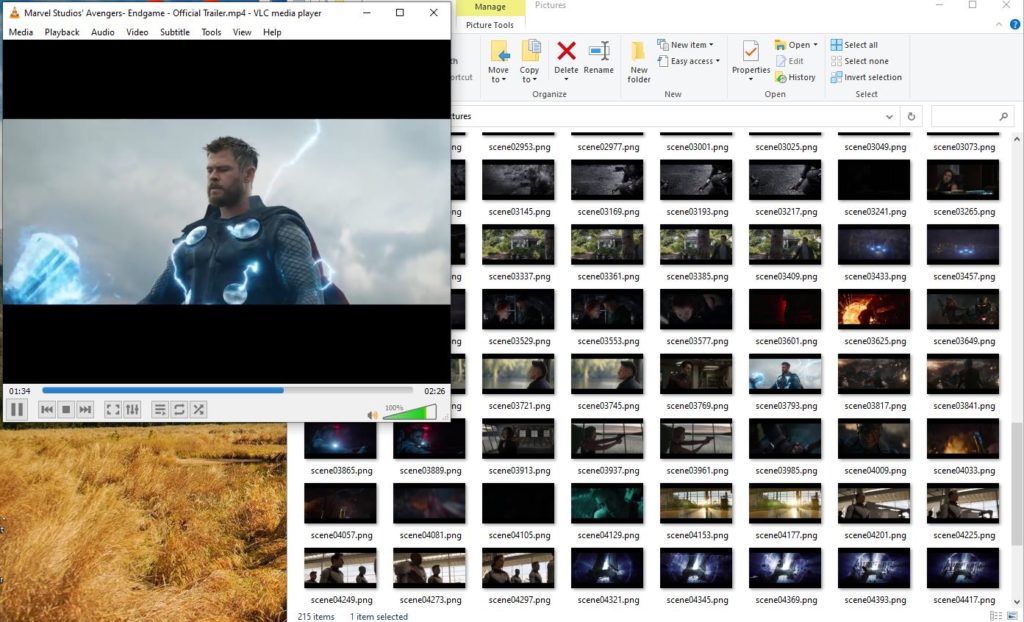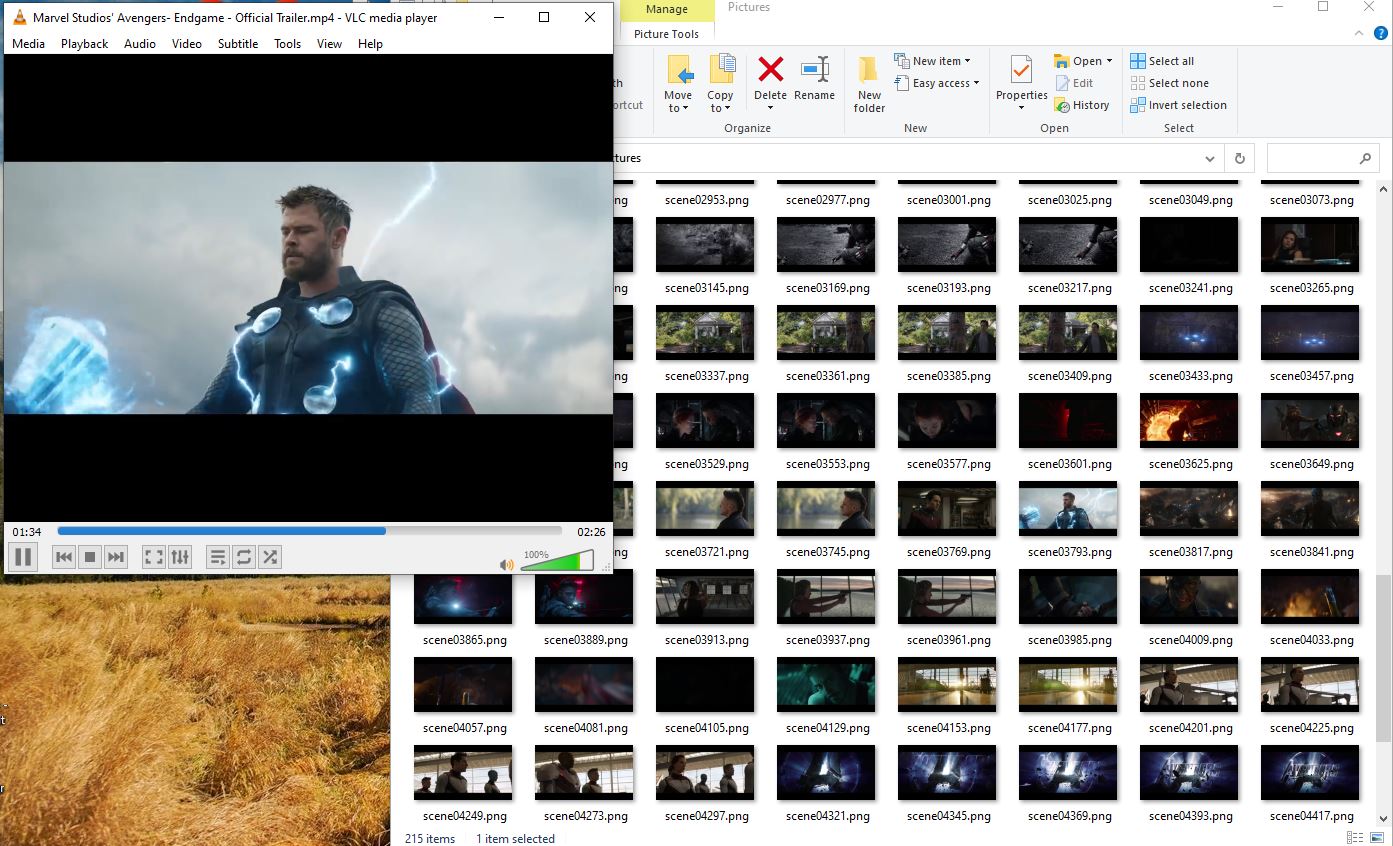 For More Details or clarification: Automated Screenshots VLC Help
Generate Using POT Player
A really great video player just like VLC can play almost everything.
Here is a step by step process on POT Player
It's super fast and easy then VLC here.
Just Hit Ctrl + G or Right-click  Video >> Video Capture >> Consecutive Image Capture
It will open the below options
Every option is almost self-explanatory. Just make sure the Numbers/Frames to Capture is set accordingly.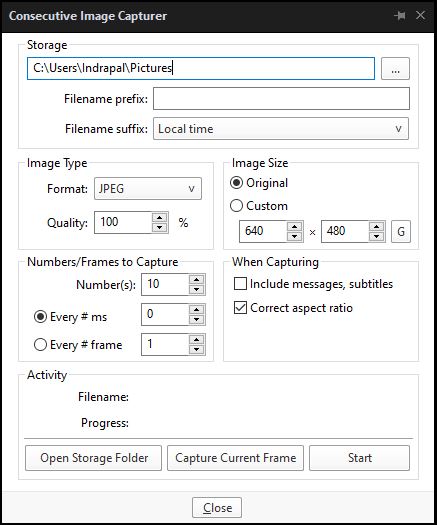 Now Just Hit Start and Play the video images will be started capturing.
No extra steps to remember just hit Ctrl + G and you are ready to start.
Conclusion
Although we converted two popular video players there are many more which are being used by so many people. Just to go video settings of your player and you will find a similar one on your too. Or you can try the above video players as they are good for everyone.
Now you can takeout images from any video for later use anytime.