Getting your favourite username everywhere is a very tricky part but a username checker can make it easy for you.
The problem is when you have to get the exact same username on 10 different social media website and they might be a different kind of restrictions.
Or maybe you have created a new website or business you want to secure its username before when buying that domain how do you check all the names are available?
It can be very disheartening to know a username is not available on the social media platform because different people have taken it already on all the social media websites.
The good news is there are a few websites that will check the username availability across more than 30+ websites, just enter username and it will show if your desired username is available on how many platforms.
A single website is enough you need to look for separate username checker websites like
Twitch username checker
Instagram username checker
Twitter username checker
This list goes on and on, even at the same time, you can also check if a domain name with the same name is available or not.
Sometimes you will find username is taken even when namechk or other tools show username is available to register.
Use Cases for Username Checker
Thinking about starting a new business or startup
You want to have one username across all website for branding purpose
You can try different variations to make sure username is available across the board if it is secure it right away don't wait
It's also very helpful for single individual persons who want to secure their single username across different websites, for example, Facebook, Twitter, Pinterest, Instagram, YouTube, Mix, and Reddit etc.
Here are some of the best websites to search and find the availability of your favourite username:
Namechk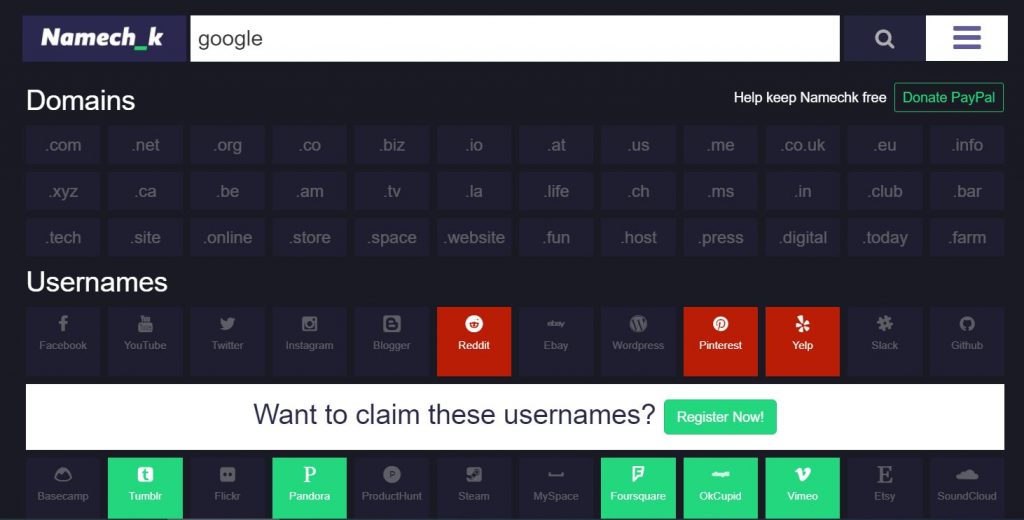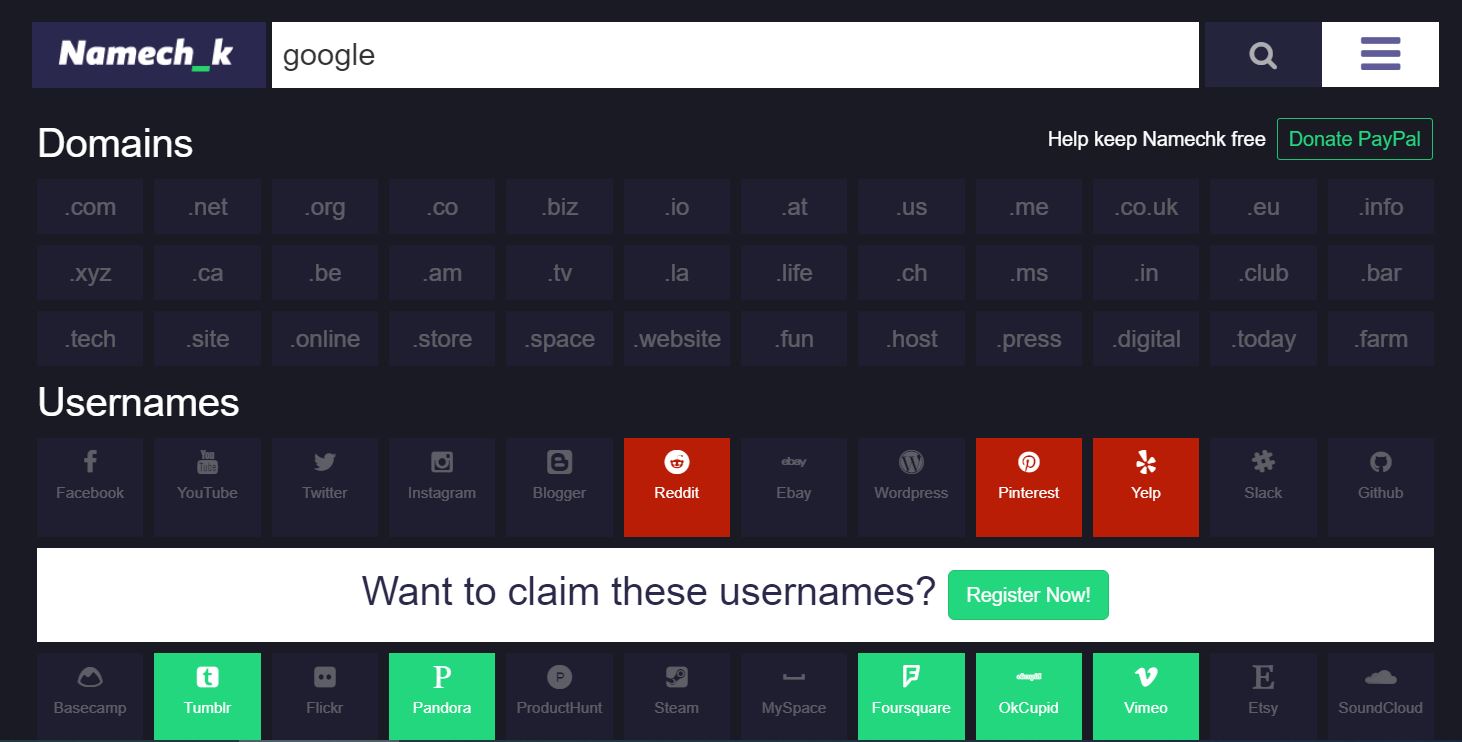 We used it before buying our own domain name.
You need to enter the username and hit the search button.
It will go through all the available domain name extension, social media websites to check if it's available or not.
If it's green then the username on that platform is available, dimmed light means not available, yellow colour means invalid because some platforms can have restrictions on characters.
There can be sometimes false positives about not availability so try to verify by opening URLs.
It's free to use and if you are feeling lazy to claim all the usernames you can pay them to do it for you.
Visit namechk.com
If you are not satisfied with the results then read further for the namechk alternatives.
Instant Username Search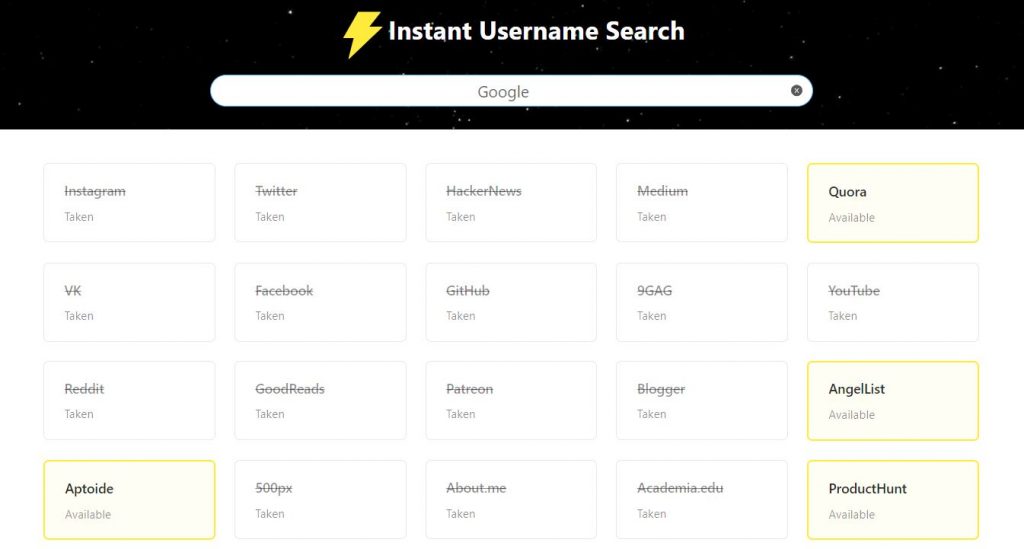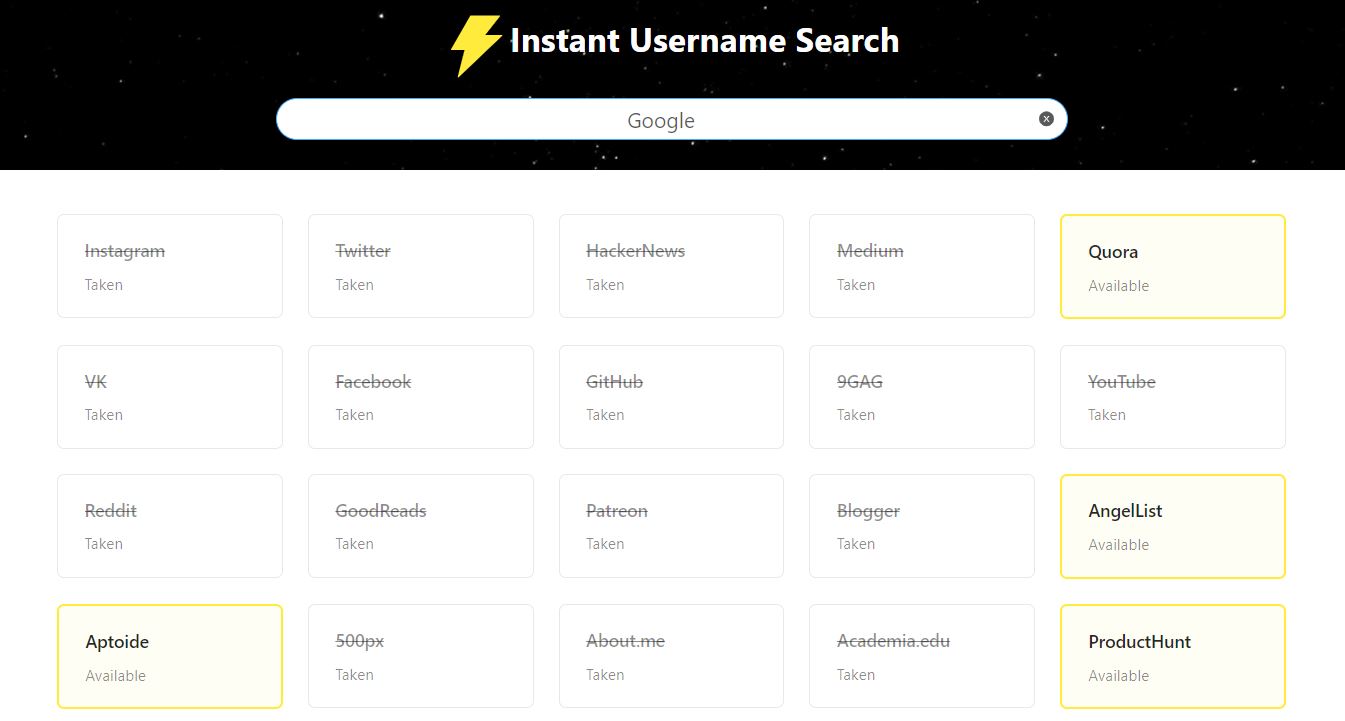 It's fast and checks your username on around 134 websites.
All the websites are actually you should be very concerned about your new business or even if your business is old.
As you type it starts searching for availability status.
The user interface is clean and clear. It will indicate taken or available on each box.
Visit instantusername.com
Handlescout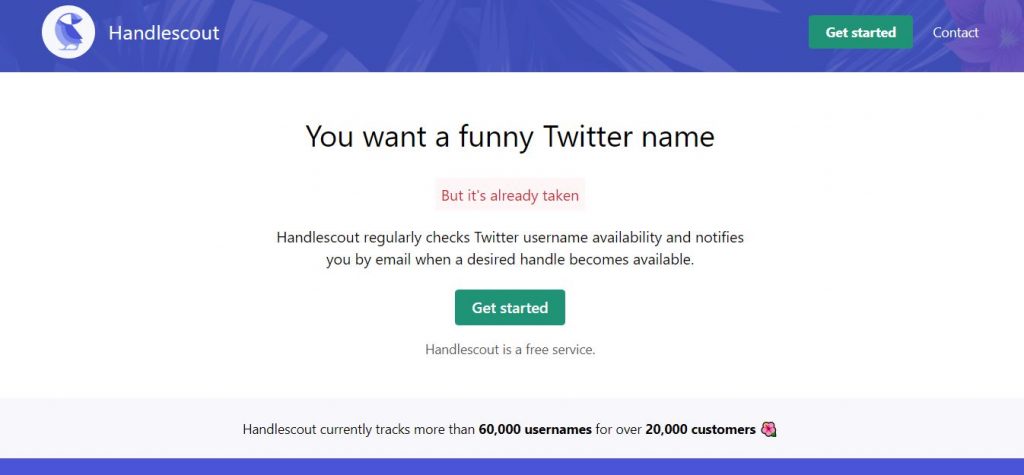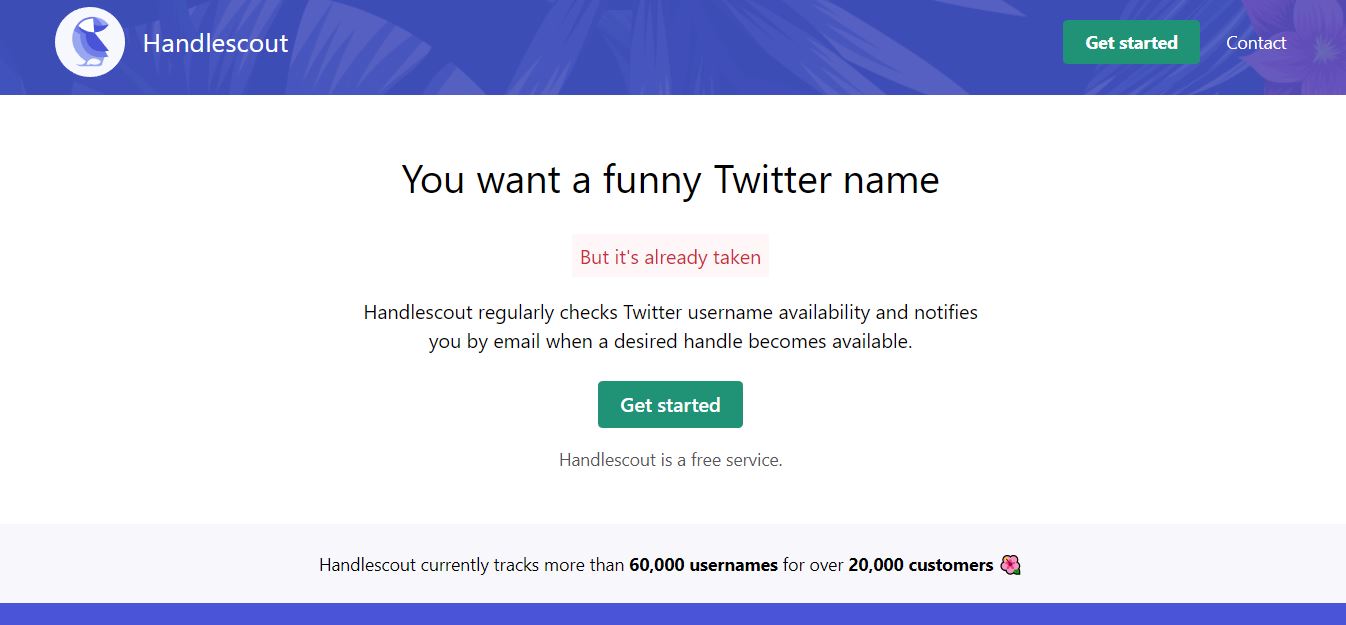 It's for mainly twitter username scouting.
If your favourite username is not available right now but you really want to get it whenever it gets available.
You can create a notification reminder to get an email whenever it's available.
It's a free service.
In one of the tweets, they said "We are currently tracking more than 60,000 usernames for over 20,000 customers"
That means a lot of people are using them.
Visit handlescout.com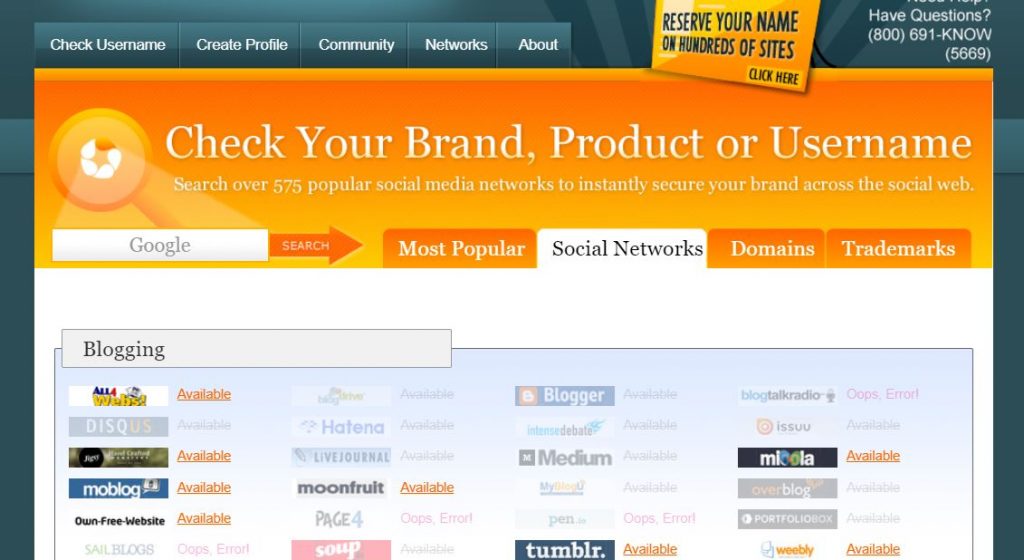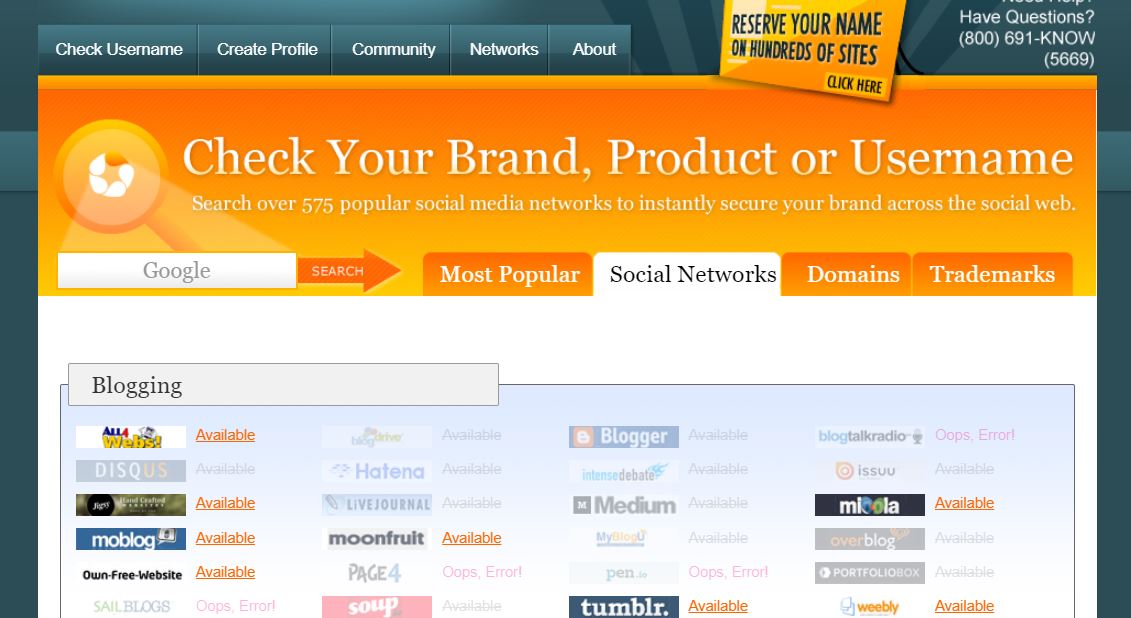 They support a large number of the website over 575+ Websites for checking your username availability.
All the websites are organized into different groups like blogging, bookmarking, community, design, entertainment, health, information, music, tech, photo and more.
While major social media sites should be your only concern but if you need to claim on all of them you can use them.
They also offer paid service where you can claim a username on a number of websites depending upon your package. It can save a huge amount of time for you as well.
Startup Name Check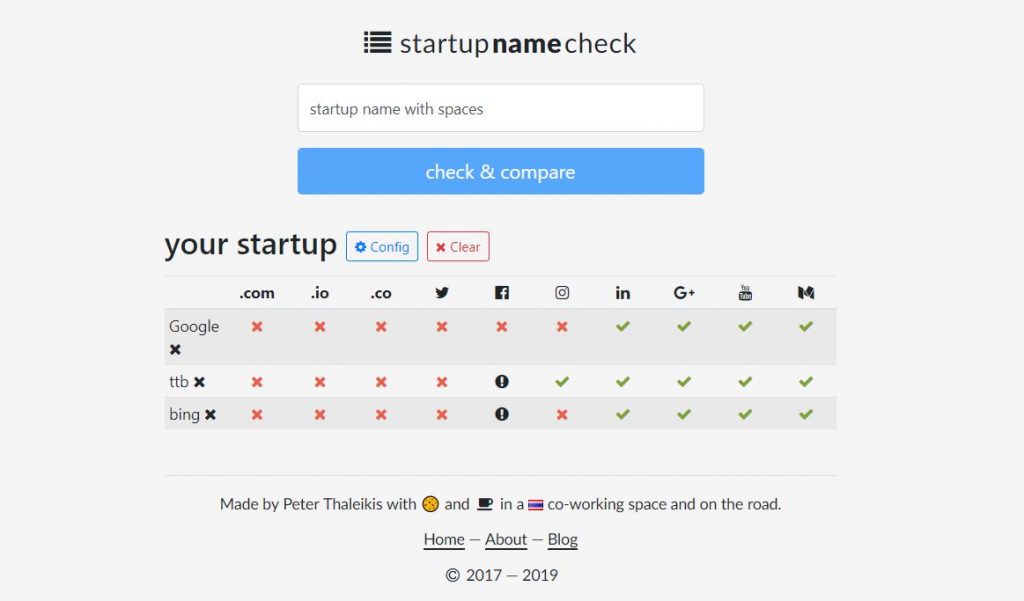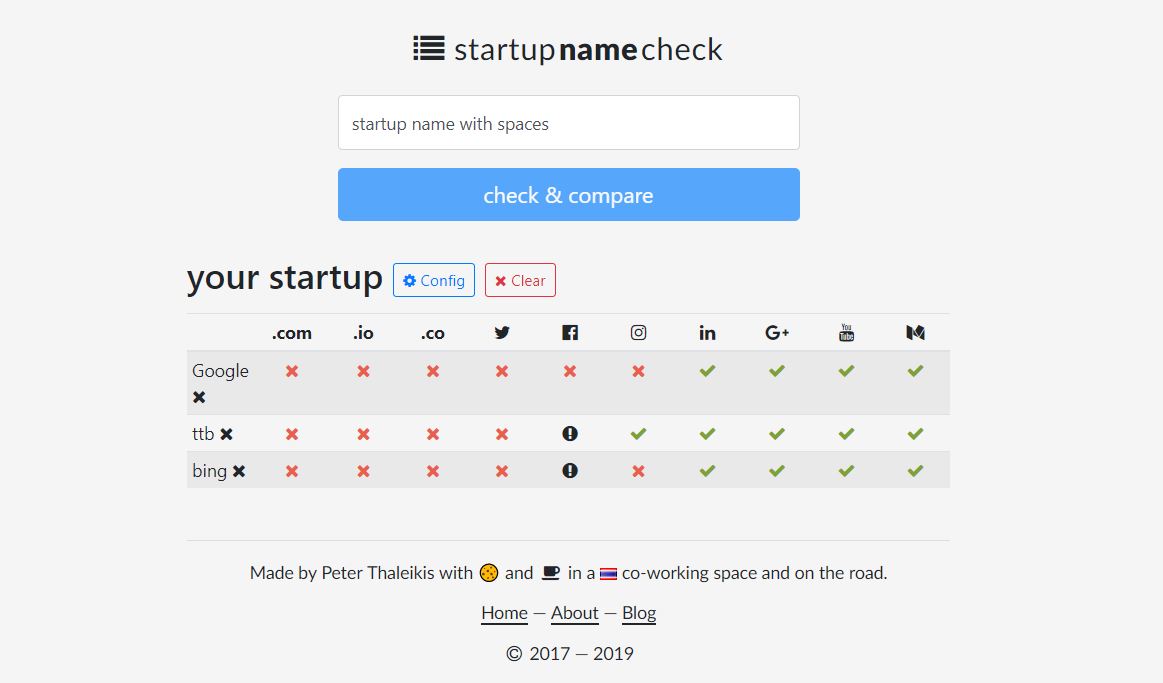 As the name implies you can check your startup names availability on the different domain extension and social media handles.
22 social platforms and 36 domain extensions are available against which you can check availability.
The best part is every new variation or username you search for remains visible on the screen so you can compare which one is mostly available on platforms.
The interface is not very user-friendly because if you need to check all 22 social media platforms you need to check each box manually.
Visit startupnamecheck.com
We hope you can find and claim your favourite username everywhere quickly now. If you come across any new website do let us know.