URL Shorteners are a great way to share long URLs which sometimes gets broken if something goes missing while copy-pasting everywhere,
Because sometimes websites pass multiple parameters and paths with complex character patterns which no one can remember and the only way is to copy-paste the URL, which doesn't look good and might break the URL on some platform while sharing.
So to keep the URL intact convert it into a short simple URL, which you can easily verify at any point in time.
You get a simple small URL to share everywhere with custom words, so you can even remember the link.
How URL Shortener Services Works?
What they do is, take your long boring URL and then generate a short simple URL.
Which looks something like this:
Long URL: https://www.thetechbasket.com/internet/facebook-security-and-privacy-settings/418/?utm_source=urlshortner_post&utm_medium=direct&utm_campaign=spring&utm_content=facebook_privacy
Short URL: https://goo.gl/h8esQc
Short URL is being redirected to the original URL from the servers of URL Shortener Services.
These URL Shortener services have domain names with very small words generally 4-6 words for example- goo.gl, bit.ly, owl.ly, tinyurl.com
Is it free?
Yes, almost all services are provided free of cost with analytics like how many times URL has been opened, on which devices, country and some extra details, which is cool right?
There are some extra services like using your own custom domain, enterprise-level features which is not free, you can pay and use,
But for most of the part, it's free to use for individuals, personal usage, and small businesses.
Why should you be using URL Shorteners?
Sending an email, want to know whether that person has clicked and checked something you wanted him to open and see.
Sharing a useful URL in a WhatsApp group or Facebook groups, Facebook pages, Twitter or any other social media platforms, you can instantly track how many people actually clicked.
Sending a direct download link of a file, shortening it and then sharing to track in real-time stats.
Printing QR code of a URL or specific page, shorten it and you can make scanning faster and less complex code.
Putting your social media URLs on Instagram, Twitter, Facebook under the about section? shorten them, no you can track how many people are clicking on those URLs and checking out your other social media accounts from one another, isn't cool?
Use a URL Shortener service with an auto-expiration date, now if you share something on public forums or groups, only active people at that time can see, after that whatever you shared is gone, no one else can see using an expired short URL.
Most of the URL Shortener services provide analytical data, that data can be used for further planning, forecasting, and estimating your strategies. You actually know which posts, links are performing better with analytics that can be further optimized.
Using a custom domain with URL Shortener services provides an opportunity for branding, which provides more trust among users and you have more control over your links. ( List of websites using branded URL)
How do I choose which one is better?
You need to look for multiple things considering why you need one-
Are you going to shorten URLs rarely, often or daily?
How easy is it to create short URLs, which means URLs can be created using their Android/iOS app, browser extension, API, bookmarklet and website, how easy to use and go through?
I'm ready to pay for extra features or I just need free and fast service no extra features are needed.
Using some automation tools, which means you need API access, which can automatically shorten your URLs of the fly without doing it manually.
Do they offer a custom domain name setup if I want to use it for my brand?
Some URL Shortener services redirect users to other pages and then the original URL, it should not be the case with the service you select.
How long they are in the business, what if they close their services which means your links can be broken, select only reliable ones.
How Fast their redirection is, which means when a user clicks on the URL and it goes to their server and redirected to the original URL, it should be instantly for users.
For testing how redirection is happening you can check URL shortener speed and reliability shootout Or
You can try by yourself, create a short URL using your favourite service and then try various online tools like ping, loading time to check which one is fast in your case.
Also try to find out what's the uptime of the services, which means just fast is not going to work, it should be always up and working so any time someone clicks on the link they are redirected to the intended page even if it's just a few microseconds slow.
Here are some of the best URL shorteners available-
It doesn't mean these are the only ones, there are so many more.
If you don't like these services try creating your own, you just need a server and domain name some patients and you can create your own URL shortener services with no dependency on any other service.
Not including Goo.gl best URL shortener service as they are closing it down and moving to Firebase Dynamic Links
Bitly is one of the most widely used URL shortening services and surprisingly it's super-fast.
You can use custom words to personalize links something like bit.ly/yourwords which makes it easy to remember.
Bitly is the most popular URL shortener in this list and always works exceptionally great and analytical stats, integration with popular third-party websites make it a go-to choice for everyone.
It also integrates with various social media platforms like Tweetdeck, Zapier and other social media management services, so all the links you share can be tracked without any extra hassle.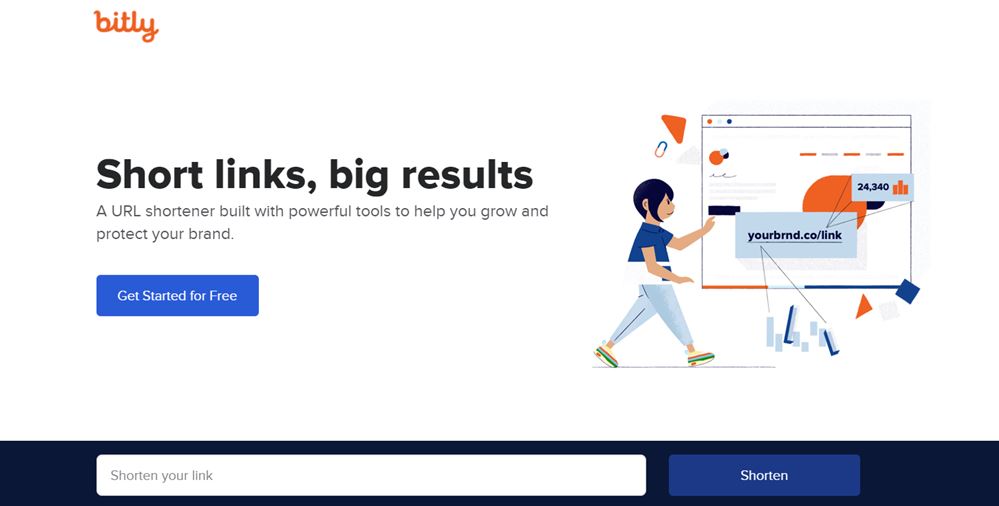 Another great fast and reliable service.
The interface is quite simple, just a field to enter the URL and get your short URL with a personalization option and option toggle on or off whether you want to log statistics for the link.
It gets the job done, no more extra features no signup.



Main highlight of Short.IO is that you can add your multiple custom domains for Free and use URL shortening service.
It was some really great features like: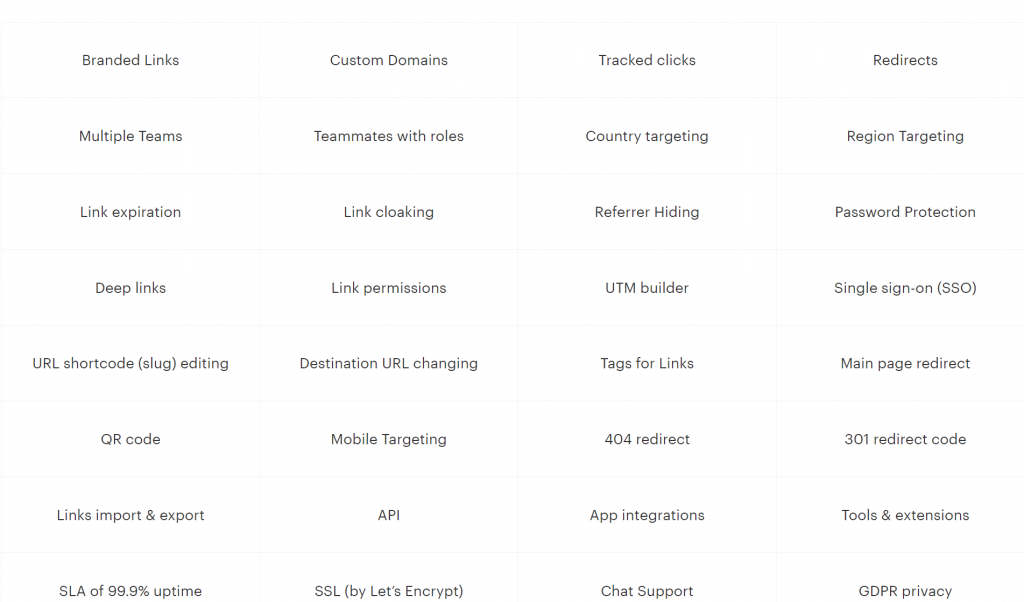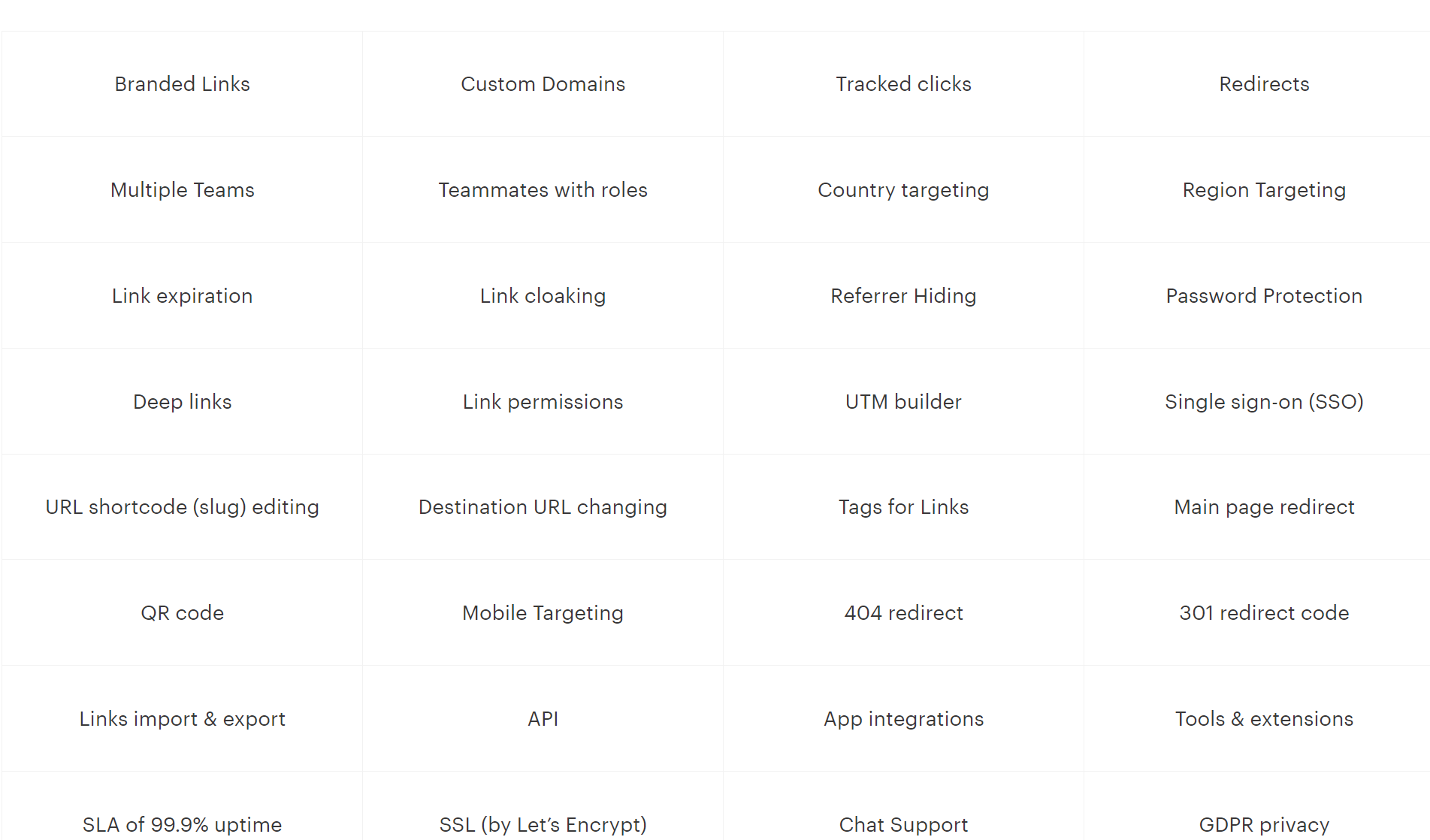 Track the success of every short link and domain with detailed insights (e.g., OS, location, browser, top links) and real-time clickstream records.
Shorten, analyze, and manage URLs with a free API for developers. Add shortening features to your existing app or build a new one.
Use several branded domains in one account. Apply separate settings for each domain, and track the audience individually for every project.
Create teams to shorten and manage URLs from one location with your colleagues. Assign 3 different roles: Admin, User, and Read-only.
Geo-targeting
Link expiration
Link cloaking
QR code generation
and more.
Free Plan offers you 5 Custom Domain with Unlimited Redirects and 50,000 tracked clicks which is really good package.
It's part of the HootSuite social media management tool,
You can use it freely and integrate with HootSuite, anything you post can be tracked or just use without their social media posting tool.
Ow.ly is a great service that just gives you more than a URL shortener service it offers you a whole lot of social media management tools right within a single platform so you don't have to look back and forth between two different services.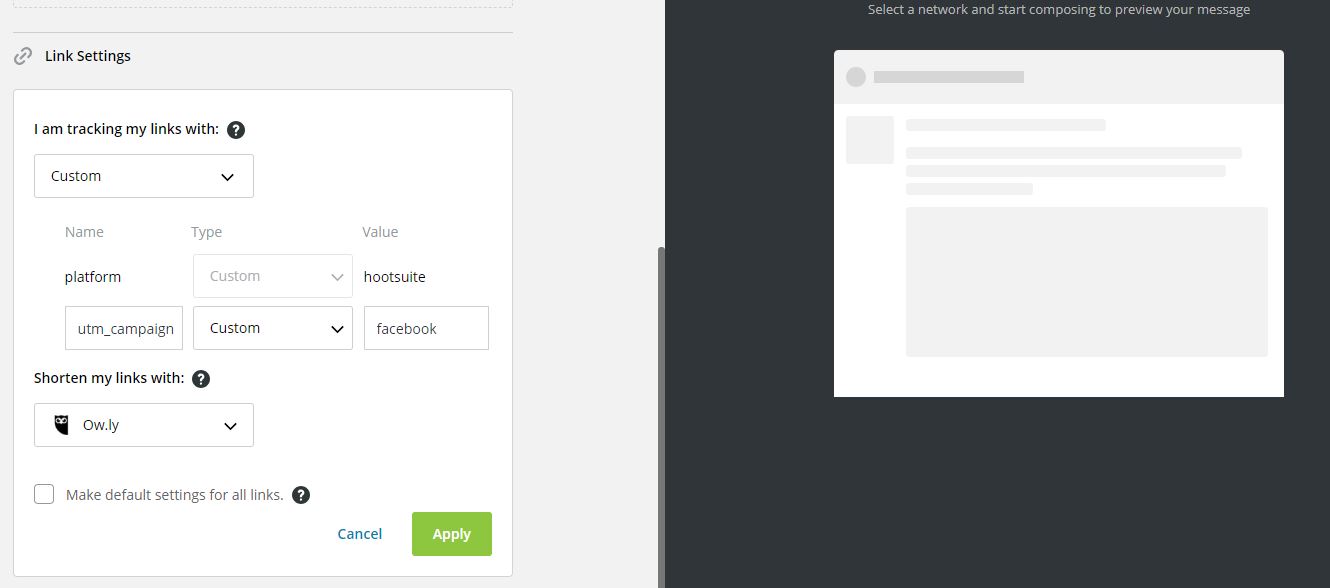 Another simple and fast URL Shortner, you can use their service without registering or login
You can track statistics just by adding a dash (-) at the end of the short URL.
Get real-time statistics, use your custom domain and customize the characters at the end of the URL.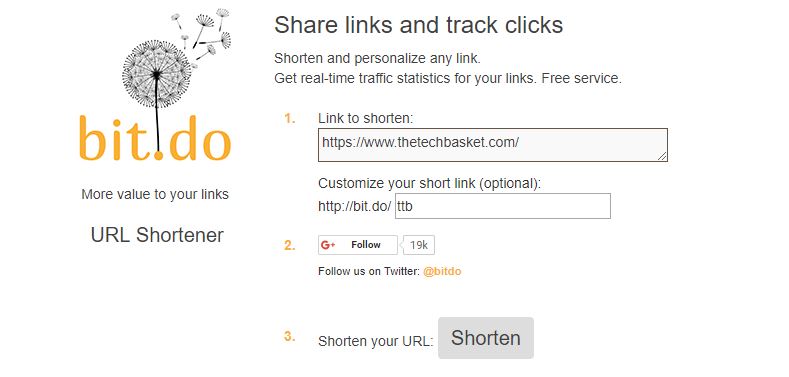 Buffer is one of the most popular social media management tools, which provides scheduling on different social media platforms,
Every time you post a URL it can shorten it using buff.ly and will provide you statistics, click engagement reports.
You can use their website or mobile app at your convenience.
Buff.ly offered by buffer is not a dedicated link shortener website. You get to use this feature when you use buffer to post on your social media accounts.
So buff.ly is not for someone who is looking for a dedicated URL shortener.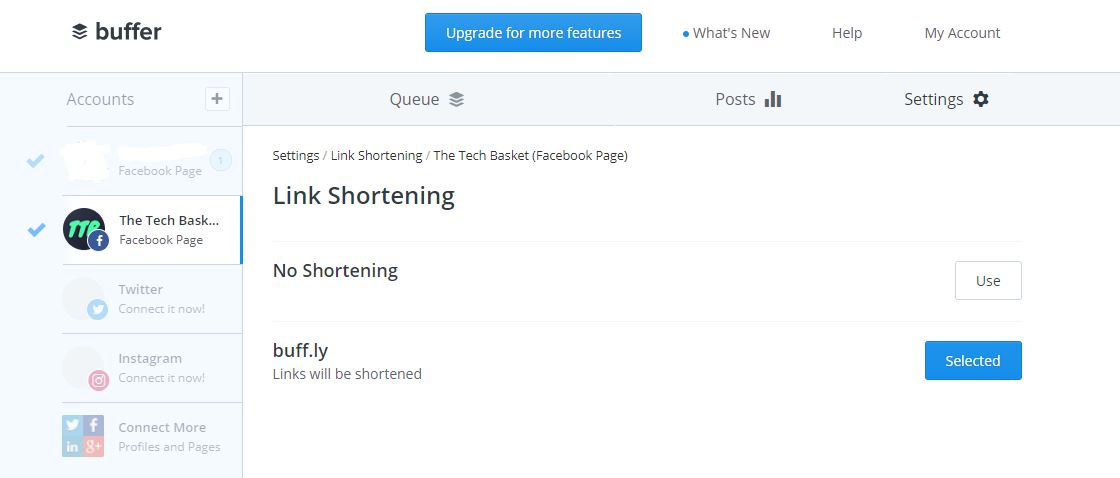 Everything you expect from URL shortens service, unlimited short URL, unlimited redirect, powerful dashboard, analytics, no ads and spam.
Advance analytics which you can filter by country, language, device, browser etc.

TinyURL is great and quite famous people are using it for a very long time.
Paste your long URL and provide a custom name or customize it and share wherever you want, this is how your URLs looks after shortening tinyurl.com/yourwords, this one looks long compared to the above-mentioned options of URL shortening services.

Rebrandly is a very promising URL shortening service provider in the list.
Every user can separate their workspace and teammates account to manage URLs separately,
You can route users to different URLs based on the platform user is browsing, like you can route users to a mobile app when the link is opened on mobile and to the web page when opened on the desktop.
The free plan is available to test out the service you can later upgrade and downgrade as you may like.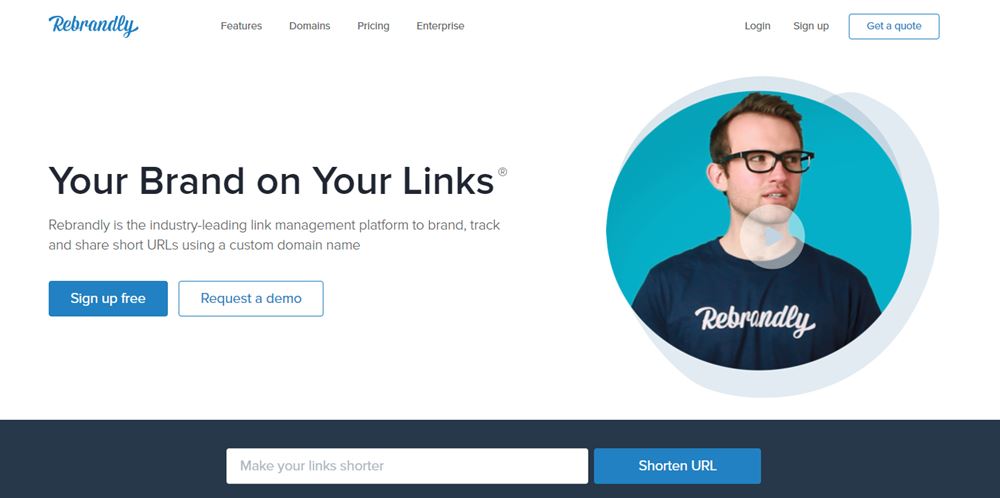 Some more URL Shortening Services
Also Read: 51 Most Useful Websites on the Internet For Everyone
URL shorteners are great no doubt if used appropriately they can help in real time tracking which is crucial while sharing a link,
You can do a lot more with it and you don't have to buy premium plans for most of the useful features.
Tell us which URL shortener you are using? 
Do you short URLs very occasionally or daily for social media platforms?