Google announced the new Pixel 4 launch date on October 15 in New York. They have also sent the official invitation for the event and started the ad campaigns as well.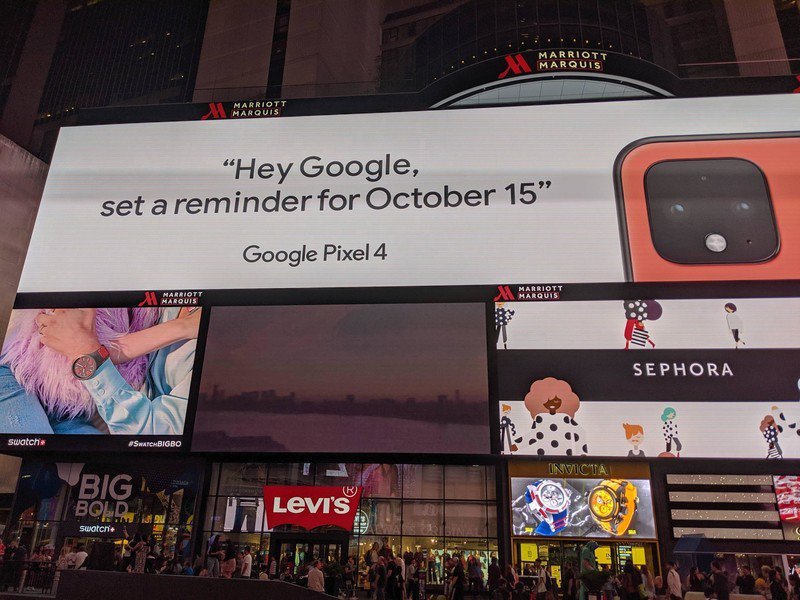 The Video confirms the features like Motion Sense and face unlock which focus don't hold the phone control via gestures.
Confirmed Leaks We Know
Display
The notch is going away so you will get a clear display without something hanging from the top. It's also confirmed that Pixel 4 display will have a 90 Hz OLED Display like Oneplus 7 Pro has. You can check leaked images of Pixel phone someone tipped to The Verge.
Camera
Pixel phones are famous for its Camera, last year Google showcased Night Sight feature that blew everyone's mind and gave stunning night photos. Google does the magic with a combination of hardware and the advanced software they built for their phones, that's why what Google was doing with camera other competitors are doing the same thing with help of multiple cameras.
But this year video leaks and renders and official tweet from Made by Google handle already confirmed that Pixel 4 is going to have 2 Back cameras and everybody already expecting something big from Google. Extra camera is definitely going to help better Astrography images and Motion images (like sports images) as leaks suggest.
Colours
Google's choice of colours always loved by Pixel owners, Google is going to release it's fan favourite Panda colour variant Pixel 4 phone this year after skipping this at last years Pixel 3 phone, renders and leak confirmed Google is going to keep their unique look of phone where power button is highlighted with vibrant colour and phone back cover is matt finish.
Also, Google confirmed a new colour for their flagship phone Coral as you can see in Pixel 4 Event Advertisements.
Future of Tablet
Google announced that they are not going to build next version of Pixel slate (tablet) in a tweet, the reason for dropping development of Pixel slate is disappointing quality assurance results as per the news sources.
They are not dropping the support for existing Pixel Slate users so don't panic, you will get long term support for your device.
Hey, it's true…Google's HARDWARE team will be solely focused on building laptops moving forward, but make no mistake, Android & Chrome OS teams are 100% committed for the long-run on working with our partners on tablets for all segments of the market (consumer, enterprise, edu)

— Rick Osterloh (@rosterloh) June 20, 2019
The team developing slate tablet is now moved to chrome book team and other departments.
Nest Mini
It is expected that Google will release an updated version of Nest Mini that can be mounted on the wall and will have a 3.5 mm audio jack, also it's sure that Nest speaker will keep the mute button.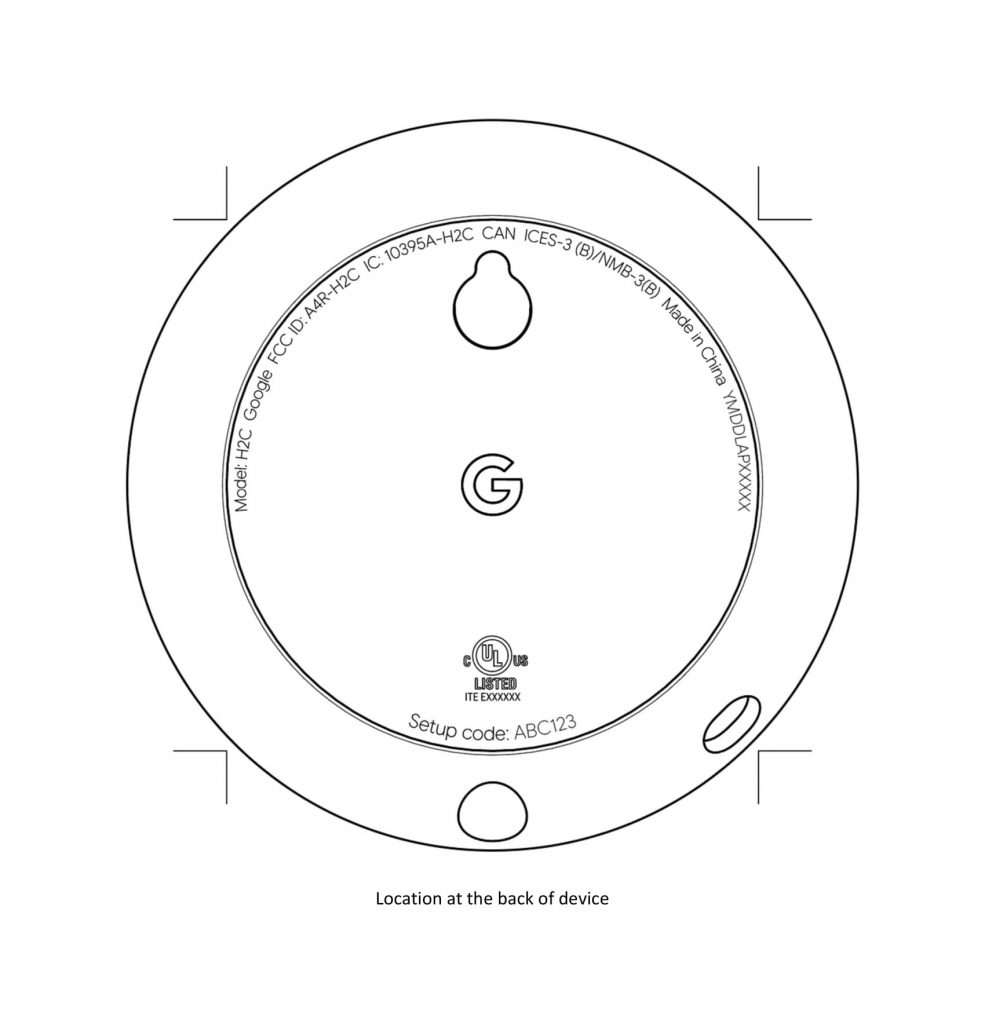 Motion Sense
A team of Googlers working on Soli from last 5 years based on motion-sensing radar technology used to detect aeroplanes and large objects, they created a little version of that radar that fit's at the top of Pixel 4 phones to give you a new possibility of controlling your phone without touching it. Little version of that radar is powered by software algorithms and advanced hardware made by Google to detect motion (including your hand motion and gestures, face and other objects motion) around your Pixel 4.
You will be able to play, pause and skip to next song also you will be able to snooze your alarm with just wave of your hands, that's not all possibilities are endless you have to just wait to see what other people going to build with this unique technology.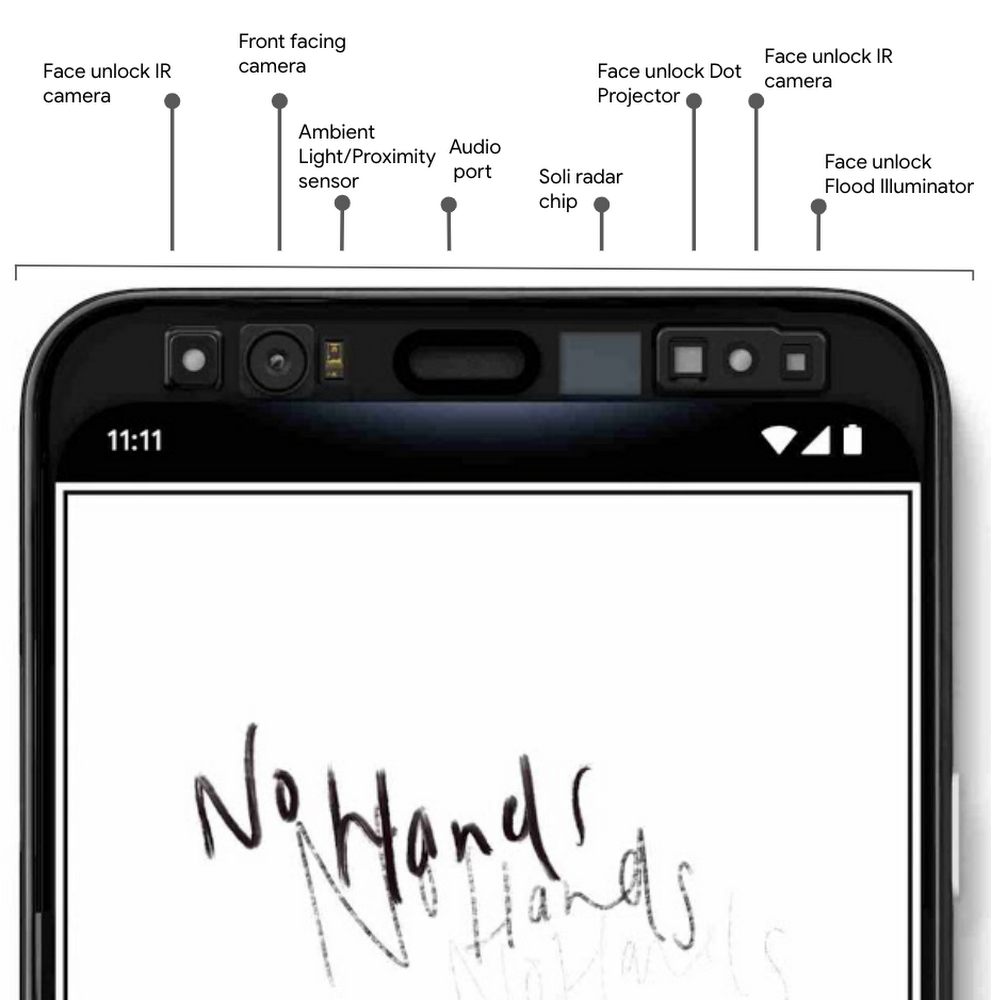 Face Unlock
With Soli, onboard Google is also launching his take on Face Unlock finally and the best thing is that you don't need to pick your phone up and pose to open it as iPhone users have to do.
"Soli proactively turns on the face unlock sensors, recognizing that you may want to unlock your phone. If the face unlock sensors and algorithms recognize you, the phone will open as you pick it up…" – Google Blog
RAM
Pixel 4 leaked video and benchmarks show that Pixel phone will have 6 GB of RAM instead of 4 GB.
Source: