A deal is a great deal if you got it at the right price. While shopping online it's really hard to keep track of the price of products on your wishlist to know when is the right time to buy them. Like others, I have a wishlist of products that I want to buy on Amazon if you are like me then this post will save you a lot of time and effort.
Amazon Price Tracker Apps
I have created a list of Amazon price tracker tools that will help you save time tracking product prices on Amazon because prices on Amazon fluctuate a lot of time.
The first one on the list is Keepa, famous for its reliability and smart price tracker for Amazon. Using Keepa is pretty straight forward you provide the link (product link or wish list) and keepa will give you the product's price history, its seller rank, last price change and other important info about the product.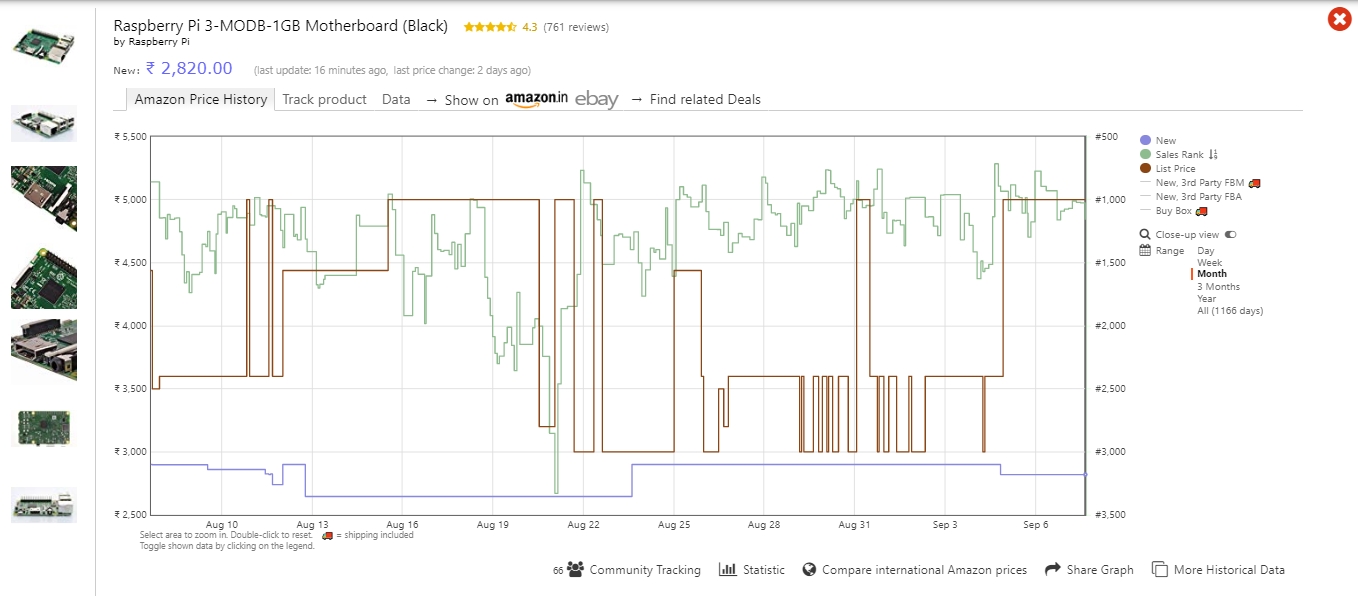 If you don't have a link to the product you can directly search on Keepa and filter the results to match it your criteria while searching you can select it to show the product that has a price drop in percentage by adjusting the price drop range.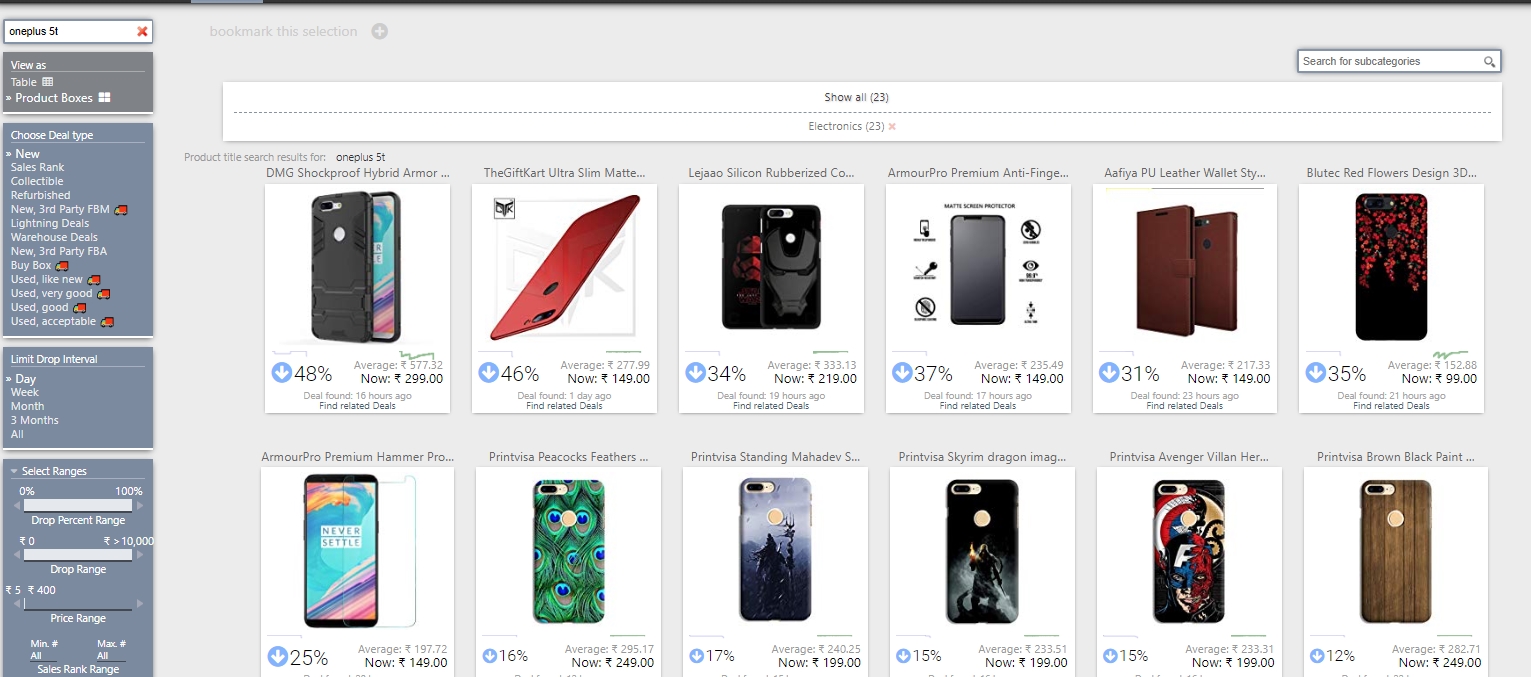 If you want to dig more dipper into any seller sales, or top products in any category then keepa also offers that data for you for more go to data tab in keep.
Keepa offers a web extension so you can keep tracking the price and see the price chart without leaving amazon. You can get price drop alerts on messenger, telegram, email, RSS feed and as a web push notification.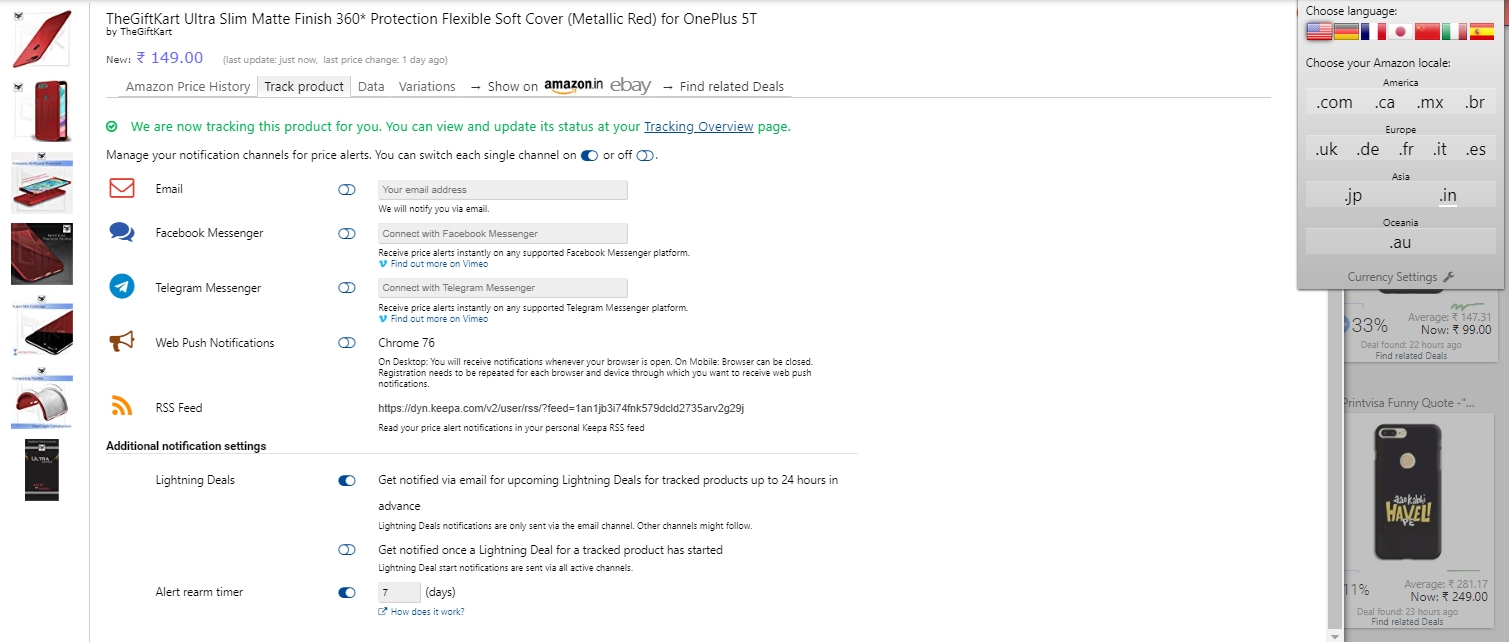 Pros
Price alerts and back in stock alert,
Available on multiple platforms,
Directly search on Keepa and see price history of product,
Compare price of product with other Amazon international websites,
Keep is more than price tracker, explore data tab.
Cons
Only supports Amazon not other popular shopping websites,
Everyone who wants to track the price on Amazon definitely used camel camel camel. Don't go on the website's name it's a great website for price tracking.
Just enter the product URL in the search box or product name to keep tracking product price, you can easily view the price history graph to know if there is a chance of a price drop in future. You can also import your wishlist, so you don't miss a deal on your favourite products.

To make it easier for you they offer a web extension under a service called camelizer and if you don't want to use the extension you can use the bookmarklet to quickly jump to camel camel camel, all these options are available on the tools page.


You can receive a price drop alert via email when the price drops below the specified amount.
Pros
Search directly on websites or paste product link,
Price alert and product price history charts are available
Supports multiple regional Amazon websites.
Cons
Not all regional Amazon websites are supported like India
Price Trackers is a great website to track any product's price history on Amazon (India), Flipkart & Myntra.
Tracking price is very easy just copy and paste the product URL on Price Trackers to track the price history of the product, you can set a price drop alert for any product if it goes below a certain amount. Price drop alerts are sent as a notification but you can also receive alerts on your mobile number too? to receive a price drop alert you need to signup.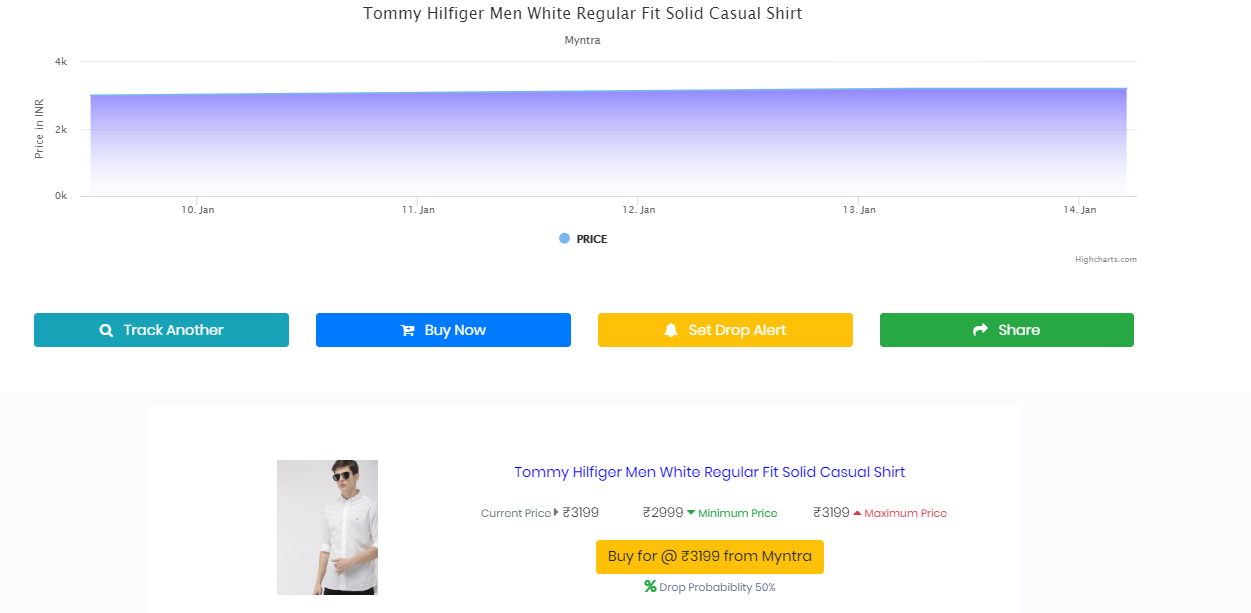 PriceTrackers is currently dedicated to Indian Users only.
You already guessed it right you can only track the price history of any product on any device easily by just passing the URL to the website directly or by using a bookmarklet,
Plus point of Price history is you can track the price and set an alert for a price drop for Amazon, Flipkart, Myntra, Snapdeal, Paytmmall, Ajio, Koovs, Jabong and Croma at this time (many more to come ) with a single app.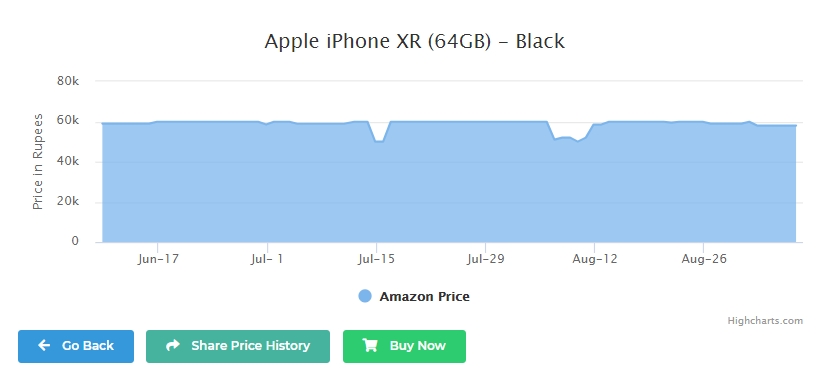 You need to install the pricehistory app to use its all features like price drop alert, and price drop prediction otherwise on the web you are restricted to price history graphs only. You can share price graphs with other users via a link.
Currently, Pricehistory is dedicated to Indian users only.
Thepricedog
No Longer Active
Workflow is simple you need to provide a product URL and it will give you the Amazon price history of the product and the option to set an alert for the price drop.
The Price Dog is focused on Indian users only you can set price drop alerts on Amazon.in, Flipkart, Snapdeal and First Cry only. They offer bookmarklets to quickly switch to a website for a price check.
If you notice many of the sites are using bookmarklets to make the process easy as you don't need to install anything. We have written an in-depth post on Bookmarklets to Boost Your Productivity in Chrome, Firefox & Safari you should definitely read it.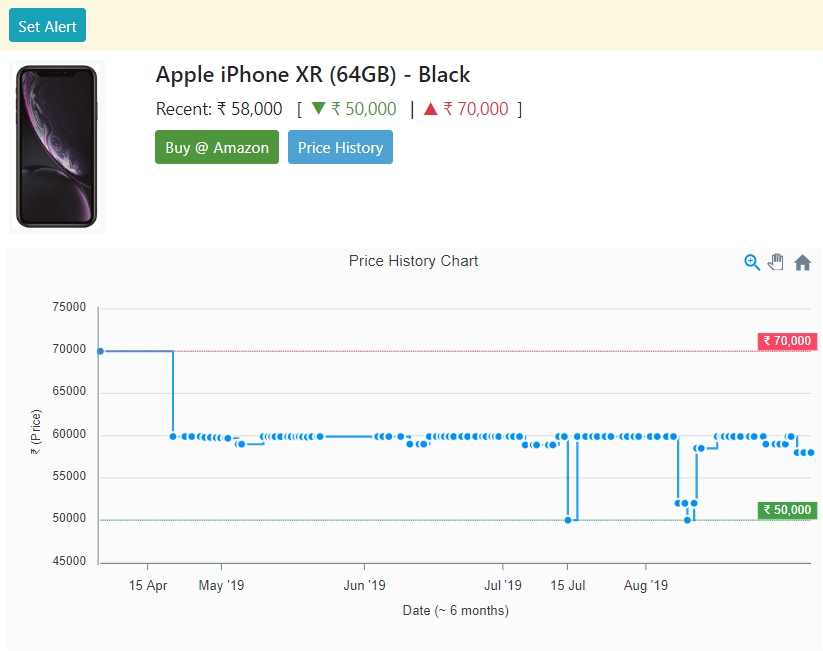 Honey is not like other services where you have to work, honey works for you just install the extension and that's it, next time when you are about to purchase anything honey will try to find the best price of the product by applying coupons. You can also check the price history of the product.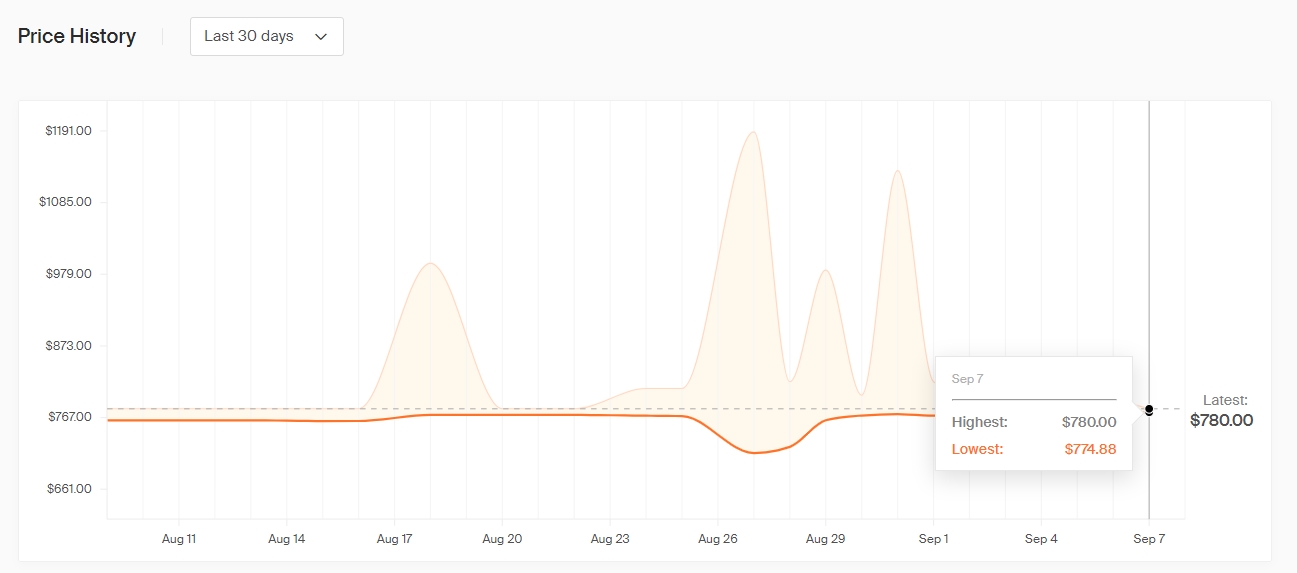 You can earn cashback just by using honey while you shop online honey will give you a reward named honey gold that can be used to buy free gift cards.
Honey helps you set drop alerts by adding the product to droplist right without leaving the shopping website, honey compares products price from different sellers to give you insight into if you can save by just waiting a little bit.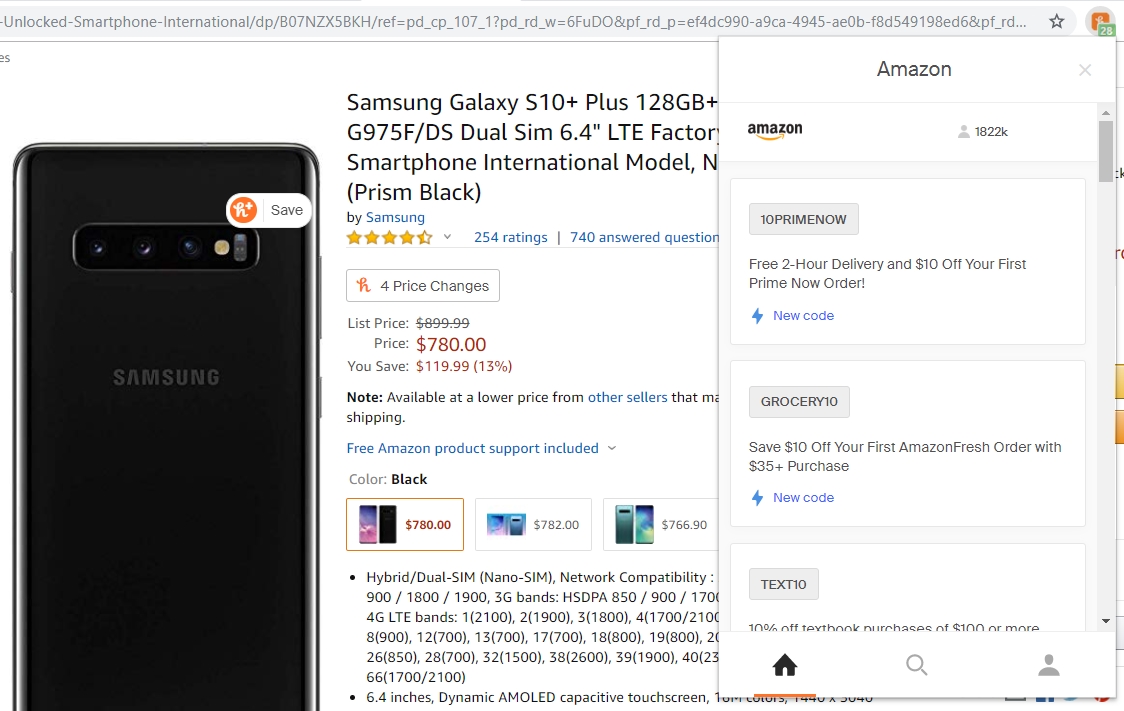 Honey not only works on Amazon it works on whole lots of sites check the complete list here.
That's a Wrap for Amazon Price Tracking Tools
Hope you found something for your need. Every tool has some pros and cons so you can decide what features you want in your tool. While Honey gives better coverage over a number of websites while keepa gives better notification options. Other websites offer some great features like price drop prediction, rewards for shopping and a page where you can search for all the latest deals that have heavy price drops.
If you are up for a custom price drop alert solution then you try Amazon price Tracker Monitor made by Amit Agarwal.