As the world is moving Digital more and more companies trying to reach everyone via Email which is causing too much of email spam.
You can not prevent yourself from getting spam emails but you can take steps to automatically filtering spam emails and important emails in your inbox either it's your personal Gmail account or your work account.
Spam emails or junk emails are those emails that fall under these categories:
You never requested to receive
These emails are sent in bulk
Sender details always wrong or hidden
Promoting any service or product
Mass mailing for scamming people
Your email got stolen from third party websites
How to Block Spam Emails on Gmail
Filters are powerful tool use it with caution because if set the wrong filter, you will end up deleting your important emails, so make sure to test and preview your filters.
You can set filters to mark emails from a specific address to skip the inbox and go to spam or you directly delete them. Filters will keep your inbox from unwanted emails, you can move between different labels as you like.

Blocked Address

What to Do with Suspicious Emails
If you haven't disabled auto preview images in your inbox then those spammers can track sent emails are opened. What happens is whenever you receive an email there are various images and text. When you open any email it will load all those images for you and this results in sender to know when the email was opened.
But if you disable the external images to display automatically there is no way someone can know when the open was opened.
Also, Don't click any links in those spam emails those can link might first send a signal or link click to spammers.

Make sure don't always click unsubscribe if you don't know the sender or email looks suspicious because sometime spammer sends emails to a large number of peoples list randomly generated or picked from other sources.
When you click unsubscribe that confirms that email address exists you will end up receiving lots of spam emails.
Don't Put Your Email Everywhere
Don't mention your email address on the internet (social media, forums, profile page) because that way you are giving away your personal email to spammers openly.
If you really have to provide an email address use other third-party services that will mask your email address.
Some email service provider like yahoo mail and proton mail provide this functionality inbuilt where you can create a new email address attached to the current email.
Oh, Boy masking and hiding your primary email id from spammers in yahoo is so easy that everyone should use it, in yahoo mail you can create an alias for your primary email address and use that.
You can create 500 disposable email address for temporary use or simply create 10 email address with only send option so no one else can send you an email on that address.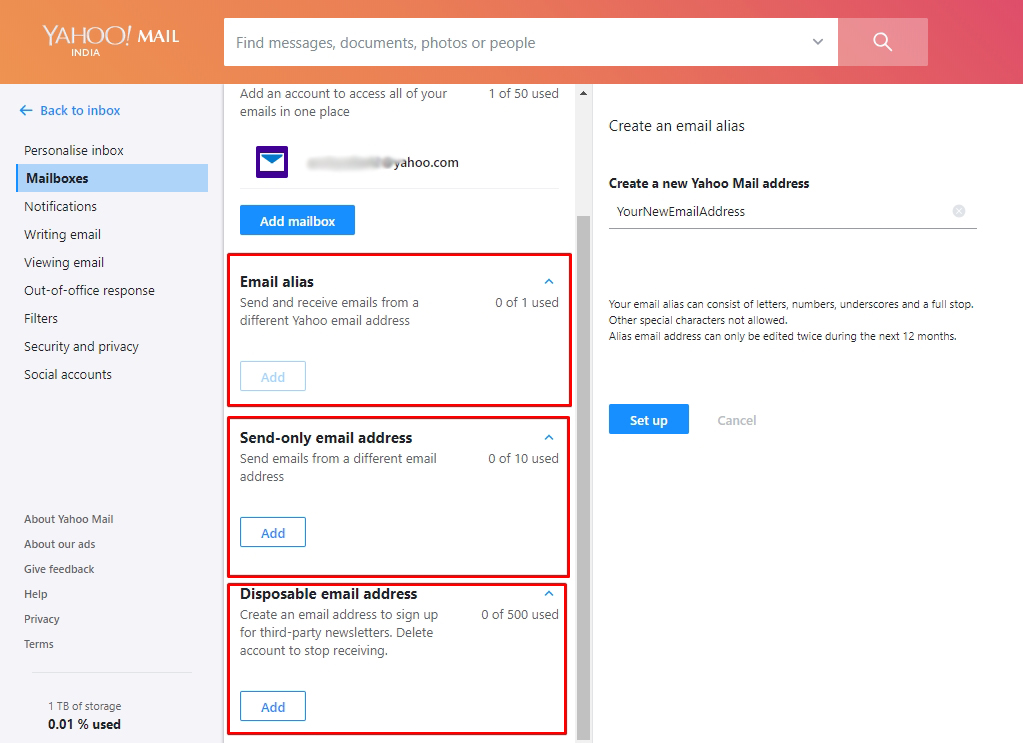 Pros
1 Alias account
500 Disposable temp email address
10 Send only email address
Proton mail provides you with some pretty useful options like adding multiple email address under the primary email address.
You can even give access to other users of that specific subaddress you created.

Pros: Multi-tier user access
Cons: Paid plan required
Best Temporary Emails Services
If you have to sign up on the website to try their service use temporary emails services,
You can even skip the account creation step just check bugmenot.com if temporary login credentials are already available or not. For this, you can read our post which describes some Best Bookmarklets including bugmenot

You can create up 20 active temporary burnermail email address at a time.
You can reply to an email address if you are using the mailbox. You can create an account on the website using a secondary email address. Burnermail has a handy Chrome extension so you can access all temp mails more easily.

Pros
You can access all temp emails on multiple platforms
Chrome Extension to access temp email in few clicks
Customize temp emails to differentiate between them
Con: Sign Up Required ?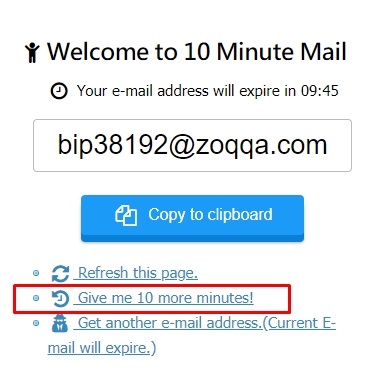 As the name suggests every mail you create on this website is only going to last for 10 minutes, you can click give 10 more minutes if time is about to end or you can click give 100 more minutes in the footer to get 100 minutes.
That time is enough to signup on any website to try their service or for any other temporary needs also you can recover your old created 10minutemail address from history option on the page if you didn't clear browser data or cookies of 10minutemail website.

Pros
No Sign-Up
Easy to Use
Recover Expired email address from History
Unlimited Temp mail
Cons
Not useful for long term need
Same temp mail can not be accessed on multiple platforms because of no signup
Emails will be lost on browser data clear
When you first open getnada you get a temp mail automatically that you can use as long as you want all individual messages will be after 7 days.
You can create multiple customized temp mails as per your need.
Getnada also has a chrome extension you can use to easily access temp mails in one click.
Do Not use it for stuff you don't want to share with anyone because every mailbox created can be accessed by anyone on any platform by just entering the exact email address,
So keep your email address unique that one can guess like this Jvy2sC925j2SJsTbteI9.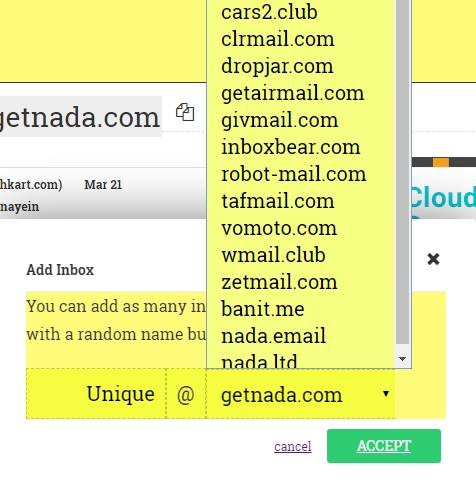 Pros
No Sign-Up
Easy to Use
Unlimited Temp mail
Customized temp mails
Android App available
Cons

Guerrillamail might confuse you first if haven't used it.
In guerrillamail, there is an Inbox Id that you can customize and keep it secret because every temp email you are going to use is going to be scrambled address of that inbox Id you can change domain.
All emails received by temporary email will arrive at that inbox id so you better keep it secret otherwise anyone else can access your email.
Pros
No Sign-Up
Unlimited Temp mail
Android App available
Cons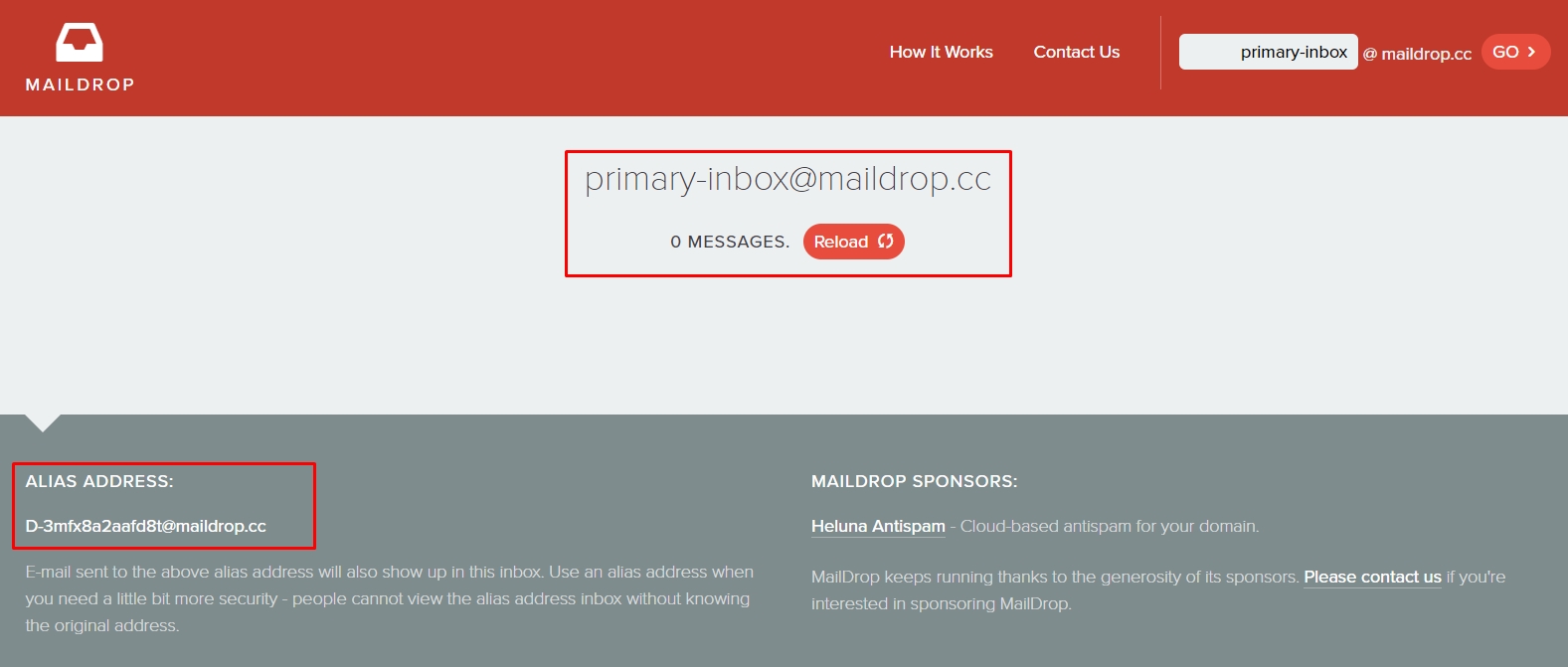 Maildrop is another service where you can create a customized email for your temporary needs that are unique as unique you want it to be.
Yes like others, maildrop address is shared and can be accessed by anyone but you can hide your shared inbox by creating an alias, so a user won't be able to access your primary inbox but they can access given alias address inbox.
Always create unique inbox address that anyone should not able to guess.
Pros
Unlimited temporary address
No signup
Easy to use
Cons
Shared inbox
Attachments are not allowed
Max 10 emails at a time stored
How To Use Your Personal Email
Don't use your primary email address to sign up on websites that you don't trust, use your secondary or temporary email address for websites where you are not sure about the product or you just want to try it for once.
Right now there are so many websites try to capture the email address of potential clients (lead generation) so they can use different tactics like live chat (Drift, Intercom etc), giveaway & contest to get your email address.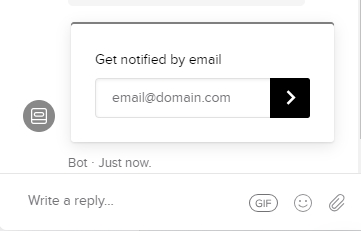 Tip: If your intention to use any service(newsletter, freebies alert, job alert) is temporary then don't use your personal email.
No doubt big companies can protect your data more securely than small companies but there is always a chance of data breach so be safe don't use primary email for everything(for social, banking, newsletter, office).
Even some big companies share your data with partner companies you can find these details in there privacy policy.
but who reads privacy policy while signing up for a newsletter.
Tip: if you want to check any websites privacy policy quickly you can check out Verge's video on this topic.
You might also want to read Facebook Privacy and Security Settings You Need to Recheck Now
What To Do With Spam Emails
Most of the spam filter can be done at your email client level, so use these filters and rules effectively to separate spam and important emails.
Mark spam emails as spam if they reach your inbox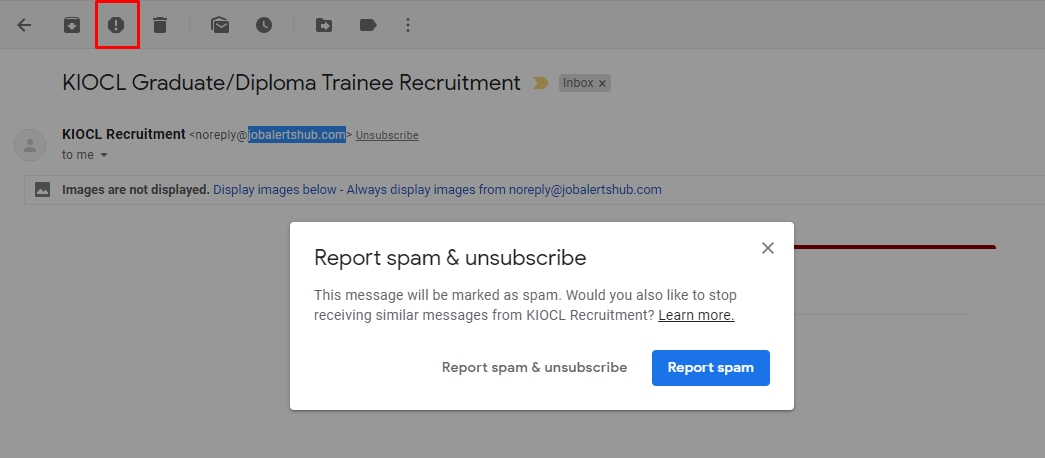 Mark not spam to important emails or mark them as important if they are

If you start to receive spam from a contact you know or it looks like that email is from their email address but it's not, inform them because there are chances that their account is compromised.
Why Use Your Secondary Email address
Keep your primary email clean and close to your heart do not give it to everyone, reveal it only your close friends and family member.
For day to day interaction and promotional stuff use your secondary email address, that way your main email inbox will clean always.
For bank accounts, financial accounts always keep your id separate do not use it for signup on every website.
Third-Party Services For Reducing Promotional & Junk Emails
All emails are not always spam sometimes there are websites who might send you a lot of emails but they are not spamming these are promotional emails.
Use this as last resort or in case you don't have time to clean your inbox because of the large number of emails. By using third party software you can clear the clutter and unsubscribe those promotional emails, after that if you receive spam or promotional emails just block them and make sure to mark all spam as spam.
Build by Former Google Employee, to use this service you only need to forward spam emails to [email protected] address and unsubscribe robot will try to unsubscribe you from spam emails by opening unsubscribe link available in the email in a simulated browser where no cookie is set by you and completes required step to unsubscribe you. You may still receive confirmation of unsubscription.
Keep in mind there is no 100% assurance you are going to be unsubscribed always.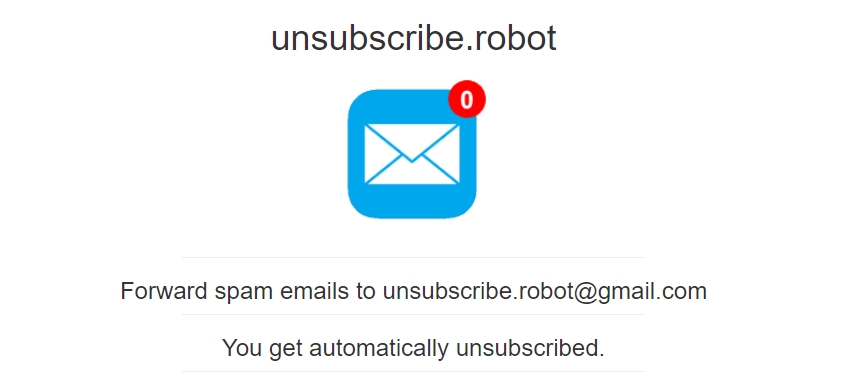 Pros
No Sign-Up
Don't need to give access to the third party
For everyone
Cons
Every email has a unsubscribe link in there header if emails are sent by a reputed company, this Google script uses that link to unsubscribe you from that list, you don't have to give your Gmail accounts access to any third party service. Just follow the step by step guide on his blog.
Pros
No Sign-Up
Don't need to give access to the third party
Cons
For Gmail users
Needs more attention to setup
I hope now you can easily block all the spammy and promotional emails easily and also at the same time using Gmail filters, outlook rules you can categorise your emails. We will be updating the post with other tools we find to prevent spam in your inbox.