If you are following the recent news you must have heard Cambridge Analytica case, where 87 million people's data has been collected by a quiz app named "This Is Your Digital Life". on which 27 thousand people have signed up and shared their data with the app.
In total, we believe the Facebook information of up to 87 million people — mostly in the US — may have been improperly shared with Cambridge Analytica. –By Mike Schroepfer, Chief Technology Officer at Facebook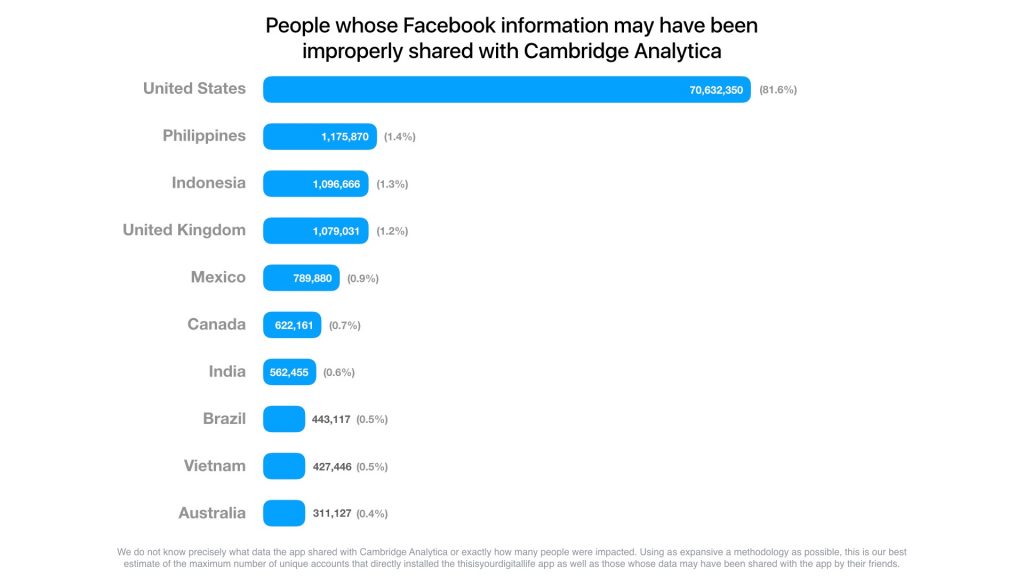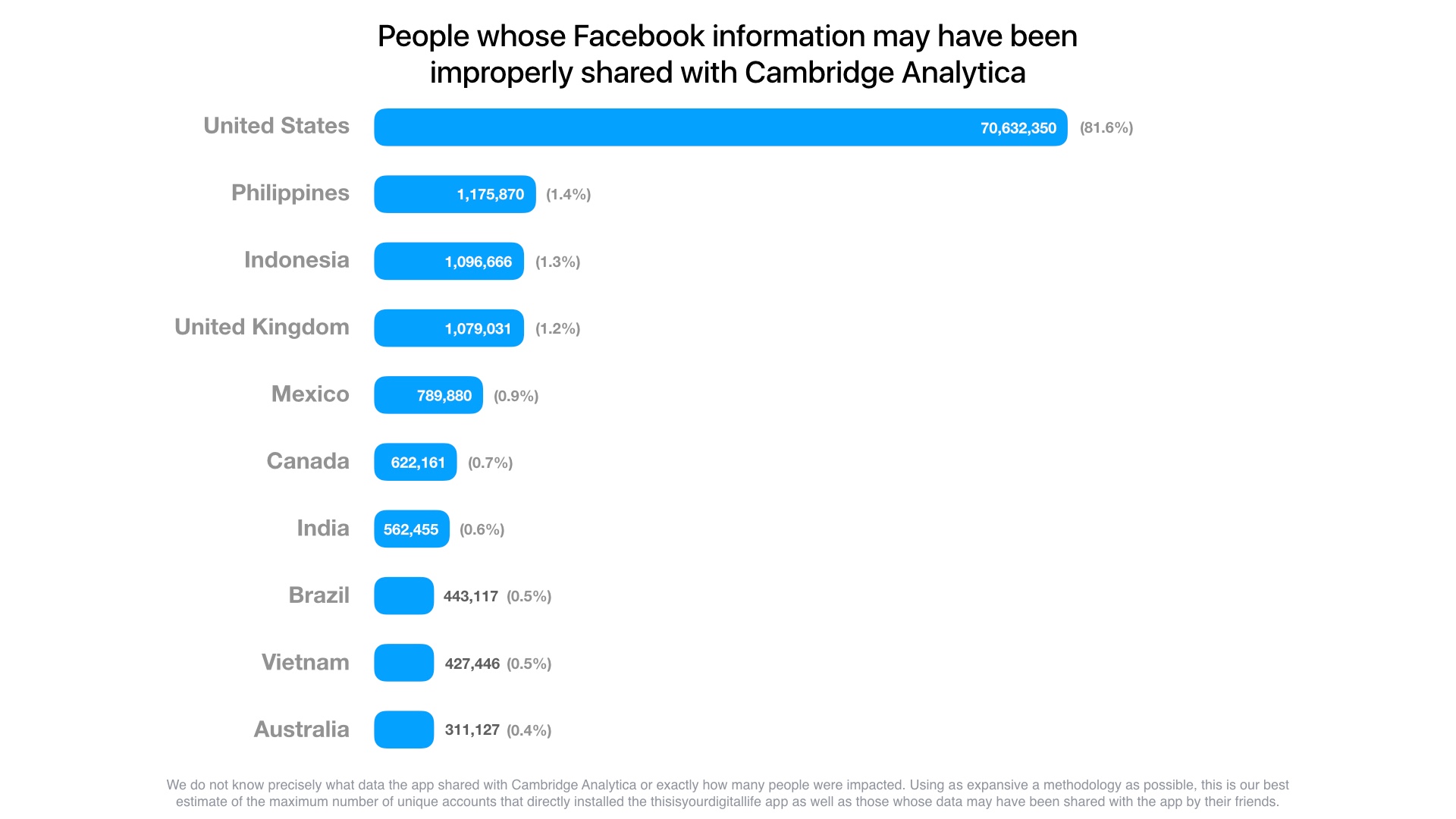 Whether your data was in the breach or not, it's a completely new story.,
If you want to know your account was involved or not, Check here- How can I tell if my info was shared with Cambridge Analytica?
Facebook has said they will show a notification to the people whose account was involved in the Cambridge Analytica Privacy Breach.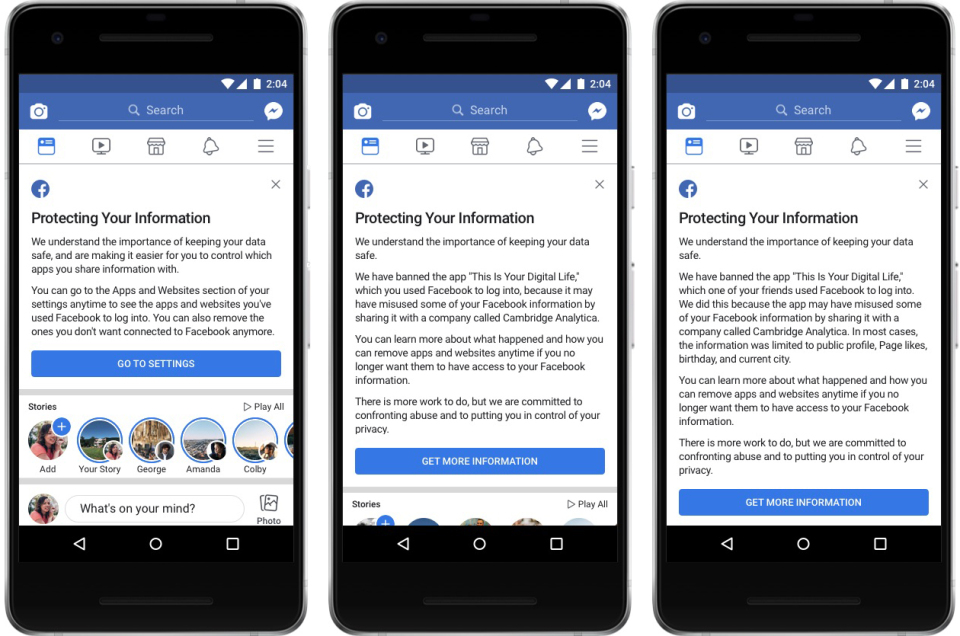 But there are various apps and services constantly trying to get data from Facebook users, maybe you have given access to some of the apps in the past and you haven't rechecked again.
It is always recommended that time to time you should do a Privacy Checkup on all your social media accounts, it hardly takes 5-10 mins and you are all set to good.
In this post, I will walk you through how you can do Facebook settings checkup or more specifically Facebook Privacy Checkup.
Here are two ways to do it:
Use Facebook's Inbuilt Privacy Checkup Option (Useful for Quick Privacy Checkup )
Do a Manual Facebook Privacy and Security Checkup (Recommended)
Use Facebook's Inbuilt Privacy Checkup Option:
This is the fastest method and requires just a few minutes and you are good to go.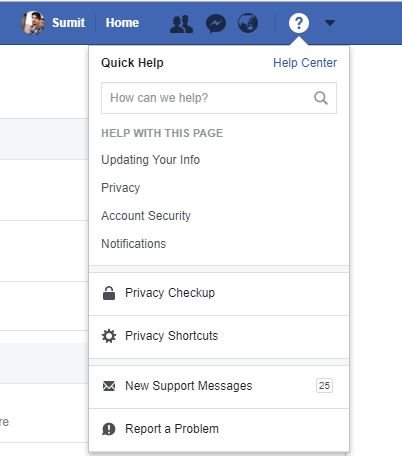 Click on the Privacy Checkup Option (shown in above image)
It will open this pop on your current screen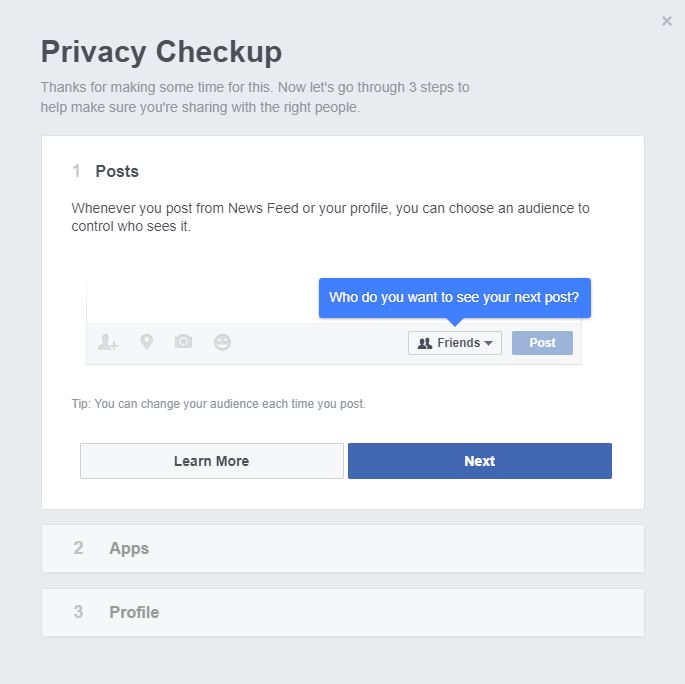 Keeping your posts to friends by default is a good idea, while for some specific posts you can change it to the public if you need at the time of posting.
In the apps section if you see any apps you have signed up in the past and you don't use anymore or don't remember pressing the cross sign next to the app will delete the app's access for your account for the information you have allowed while authorizing.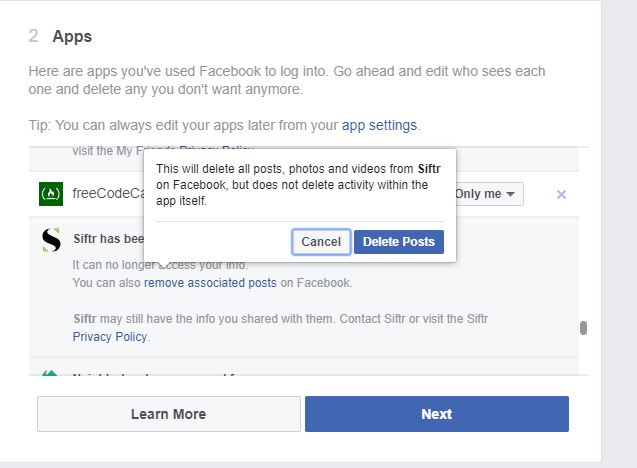 While writing this post I had removed more than 10-15 apps which I used more than 2-3 years back.
Deleting app means next time you login into the app using facebook login you need to reauthorize app and they no longer can access your profile's data which they are collecting and using for targetting, however, they can have your previous data stored in the databases.
Just follow the three steps, and review what your current settings are set, how many apps have access to your account and what your personal info is visible to other people.

Do a Manual Facebook Privacy Checkup (Recommended):
I highly recommend this method, As it involves you to go through more specific settings for Security and Privacy Both.
By doing this you can make your account more secure and safe.
Under Security Tab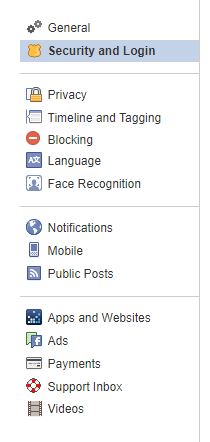 Make sure you have all three settings turned on

Use Two Factor Authentication
If you are using Offical Facebook app then you can generate codes from app to login somewhere else, But I don't actually use the official Facebook app.
You can setup a third-party code generator app, Like
Authy
I'm using with my all Google accounts, GitHub account, Facebook and many more, it's free, fast, secure and no issues.
Just click on the "third party apps" under Code Generator and follow the process.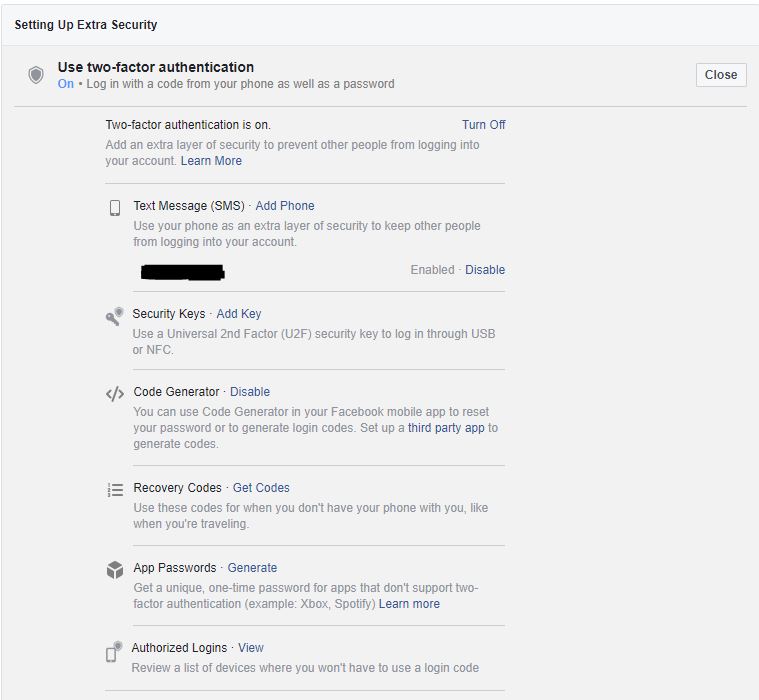 Get alerts about unrecognized logins
Always keep this on,
You can get three types of login notifications, either on facebook notifications, inside messenger or through email.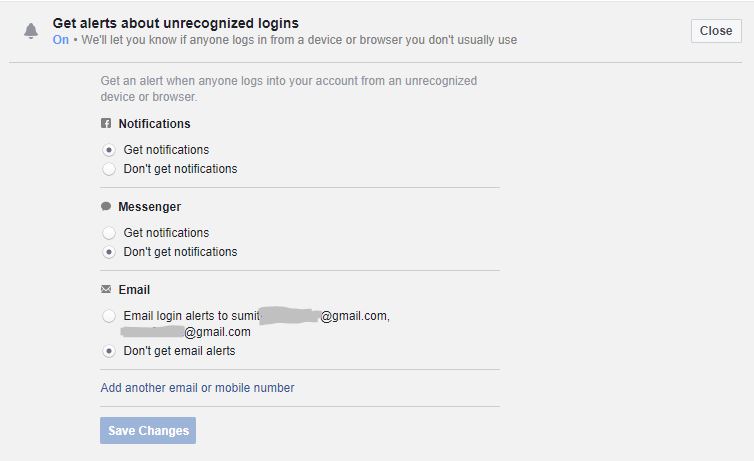 Currently, I'm using Facebook Notification because I don't want my email account to be bloated with emails every time I sign in using Facebook into other apps and I have already taken other security measures.
Choose 3 to 5 friends to contact if you get locked out
Always Keep your family members or close friends added to trusted contacts whom you can reach out easily under this option, useful when some people start using random passwords on your account and they lock your account.

Here keeping most of the settings to friends is recommended, when you don't add any random people to your friend list, otherwise be cautious and read what it means.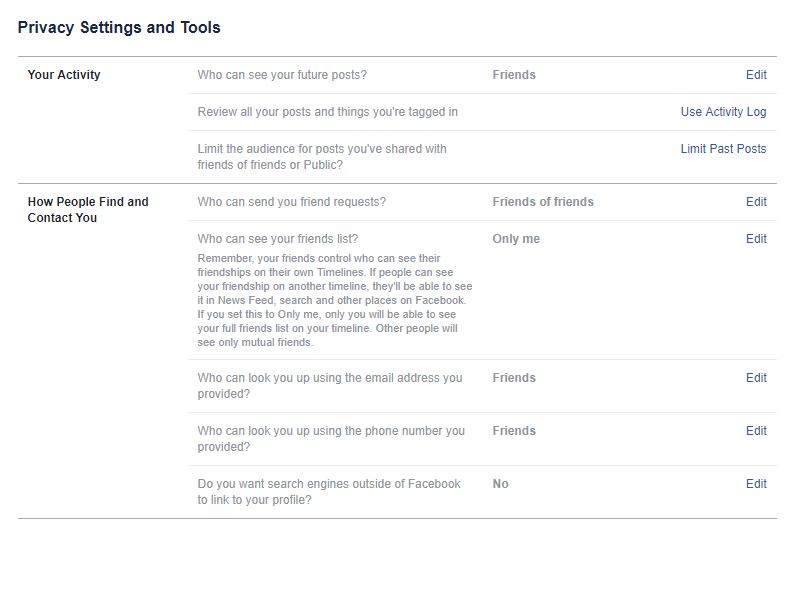 Don't add any random, fake profile to your friend's list or don't accept friends request, Because they can see most of the info you are providing to your friends and misuse your photos, spam your contact details.
Under Your Activity, Limit Your Past post is useful, so the posts you have shared with public and friends of friends, privacy settings for those posts will be changed to friends.

Keeping On or Off, you will not miss anything out of Facebook.
Keep it off

Under this tab, you can see all the apps where you have used Facebook login option and the apps which have access to your profile information depending upon the apps requirements.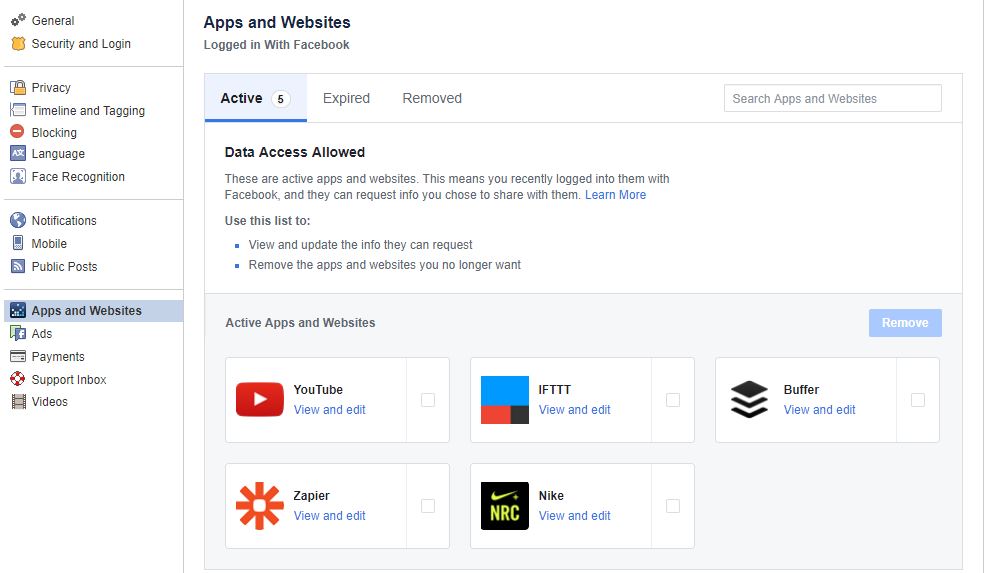 Here you can see there are three tabs- Active, Expired and Removed
Review your active apps, then goto Expired section and select all the apps you don't use or will not be using any more than select remove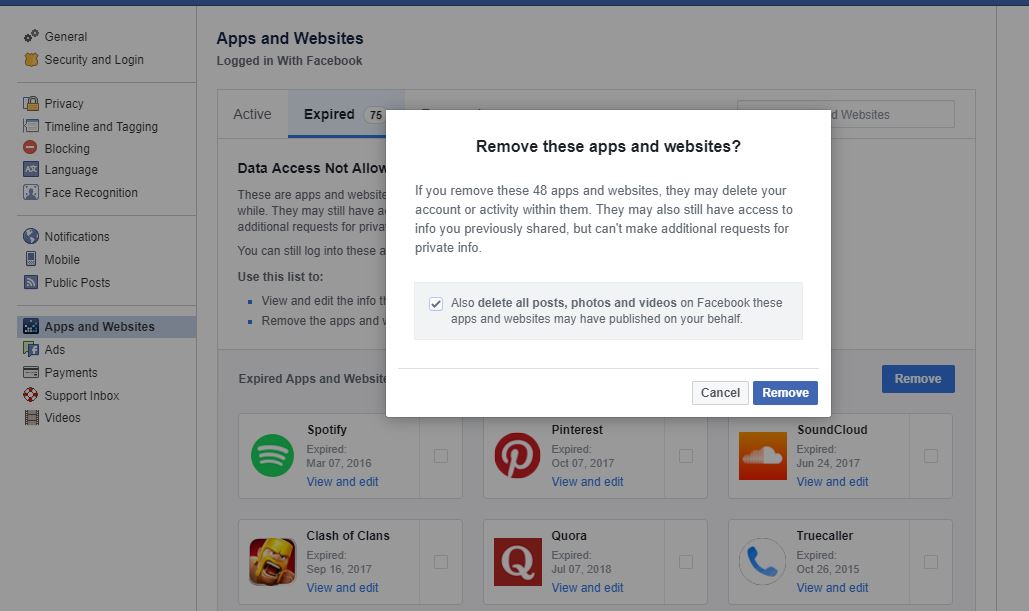 Change Your Facebook Settings To Opt Out of Platform API Sharing
On the same page scroll down and click on edit under- "Apps, Websites and Games"
and Turn it off,
Don't Turn it off if you use Facebook to login into various apps 
After this, you will not be able to sign into any app using Facebook.
No other apps can access your data using Facebook Data sharing  API.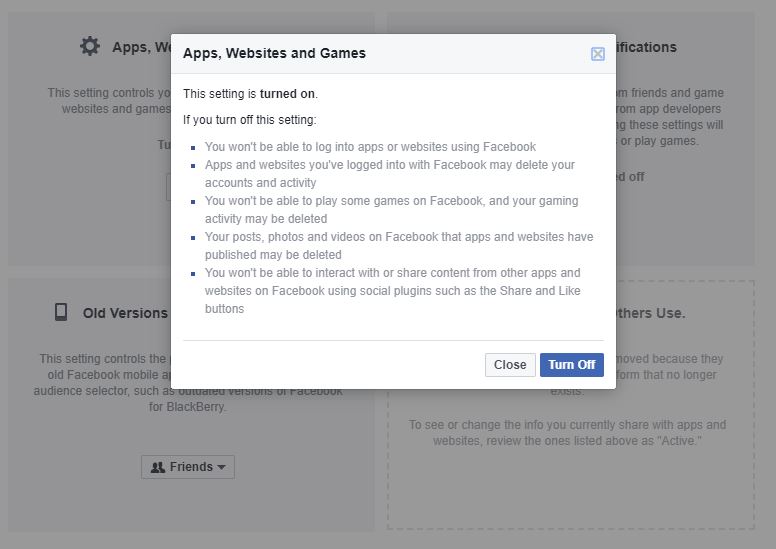 Now you are pretty much done, still here are some more tips for keeping your account always secure irrespective of what settings you have followed–
Always use secure passwords which means use numbers, capital & small letters, special characters. (can be easily done and remembered by using LastPass or other password managers)
Always Setup Two Factor Authentication on all your Social media, Google Accounts, or Email Service Provider's account.
Make sure your recovery email address and mobile number are upto date.
Keep a code generator setup, so in a condition where you can't receive OTP for two-factor authentication, you can still login. Make sure you password protect app which you are using. ( Authy is wonderful if you want to try something)
Keep security Notification turned on, so you can verify that it was you and can take actions immediately if something happens.
---
If anything left out in this post, let me know in the comments section, I will be more than enough happy to add them to the post.