Everyone who has access to computers, laptops should know how to Touch type because it will boost your productivity and confidence to the roof.
Learning typing is not a difficult task, you just need a keyboard and guidance to start practicing,
it will only take a few months of practice to get a good typing speed like 50 wpm.
Nowadays people learn typing with help of software and websites but there are people who like to learn typing using a typewriter (like me).
If you want to learn typing then you should be learning touch typing,
Touch typing is an art of typing where you don't have to look at the keyboard while typing, we call it touch typing because you don't see keyboard you just use your fingers muscle memory to type while looking at the screen.
Hunt and peck typing is a form of typing you already know where we use two fingers to type words looking at the keyboard, you need to avoid this.
If you want to know more about other typing techniques make a read on Wikipedia Typing
How to Calculate Typing Speed in WPM?
In typing words per minute (wpm) is used to measure everyone's typing speed,
So by using this measurement, we can compare the typing speed of two people typing in different languages.
In wpm (or WPM) 1 word denotes 5 characters or 5 keystrokes,
Example: speed = 1 word
WPM is not a good representation of typing speed as it does not take the accuracy in account, so you should calculate your accuracy too because for every wrong word typed add a 1 negative word in your speed.
Gross WPM = Words typed/Time taken(minutes)
Example: 400 words typed in 10 minutes
Gross WPM = 400/10
Gross Typing speed 40 WPM
Net WPM = (Gross WPM – Word Error)/Time taken (minutes)
Example: 400 words typed in 10 minutes with 25 word errors
Net WPM = (400-25)/10
Net Typing speed 37.5 WPM
Accuracy = (Net WPM/ Gross WPM)*100
Accuracy = (37.5/40)*100
Accuracy is 93.75 %
Note: While calculating keystrokes delete, space, shift are not counted as keystrokes.
We curated some best resources you can use to learn touch typing, these resources are divided in set of sections so you can pick as per your typing experience,
Like if you know nothing about typing then its good to start with software and online websites to know the techniques,
In case you already gone through basics of typing then you can jump on fun part of typing like practicing typing while playing typing games, where you have to type words shown on the screen to keep progressing to next level.
When you are confident enough you can compete in online typing competition to test your typing skill with your friends around the world.
Great Websites to Learn Typing Online
This website has some pretty straight forward typing tutorials with proper guidance so you always know which finger to use for which letter, Overall UI of the website makes it more pleasant experience to learn touch typing,
Full learning experience is divided in multiple sections like – Beginners, Intermediate, Advanced, Practice, Stories, Problem Keys,
So you can pick section as per your current typing skill.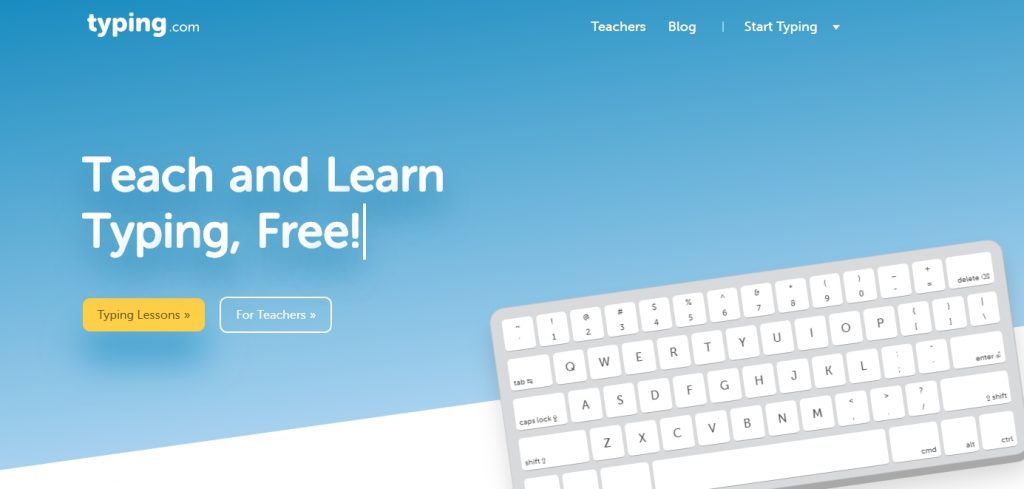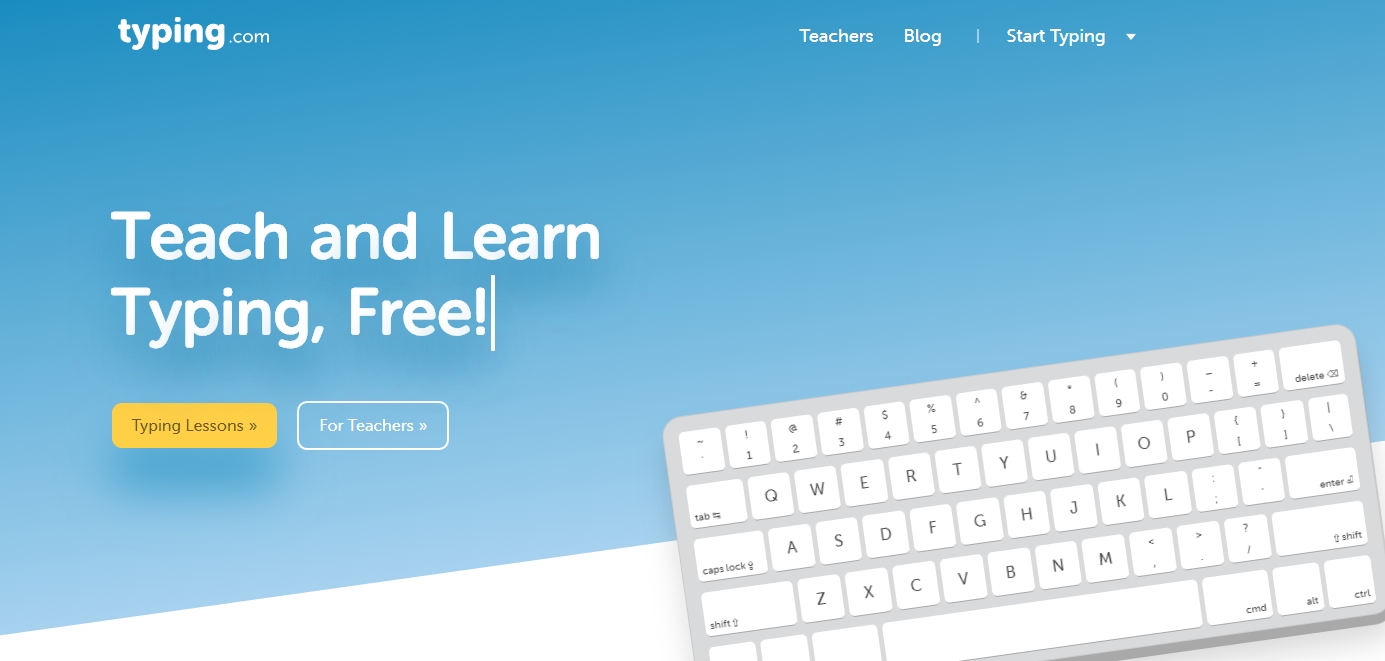 Just like typing.com but it has more tutorials for typing, It has some special classes where you can focus on your left or right hand at a time, you can even focus on any specific row,
At the time of writing it has some 684 lessons you can try, every lesson is free and you can start any lesson anytime,
After every lesson you get a proper overview of your performance like your accuracy and typing speed in wpm, also you can check how you performed in same lesson compared to last attempt of same lesson.
Some Lesson contains pretty informal video lessons to get going on your learning typing mission.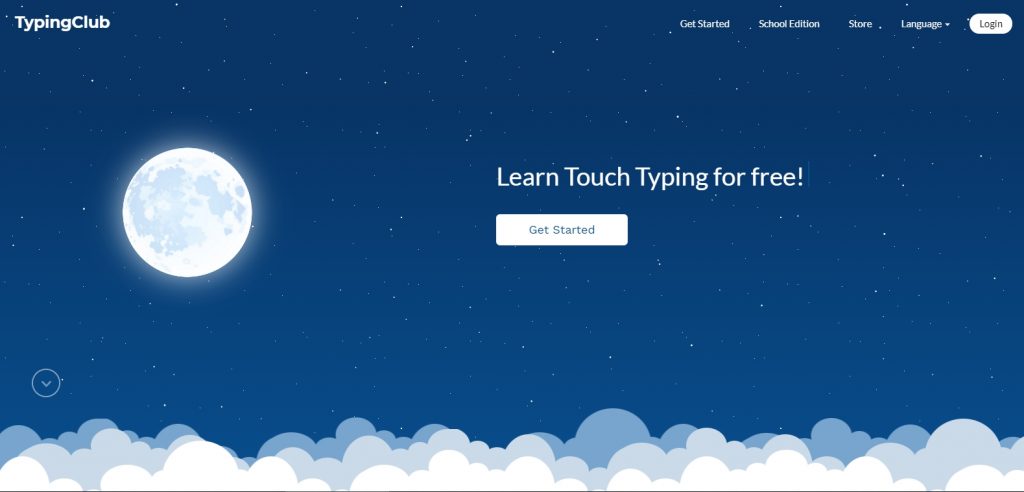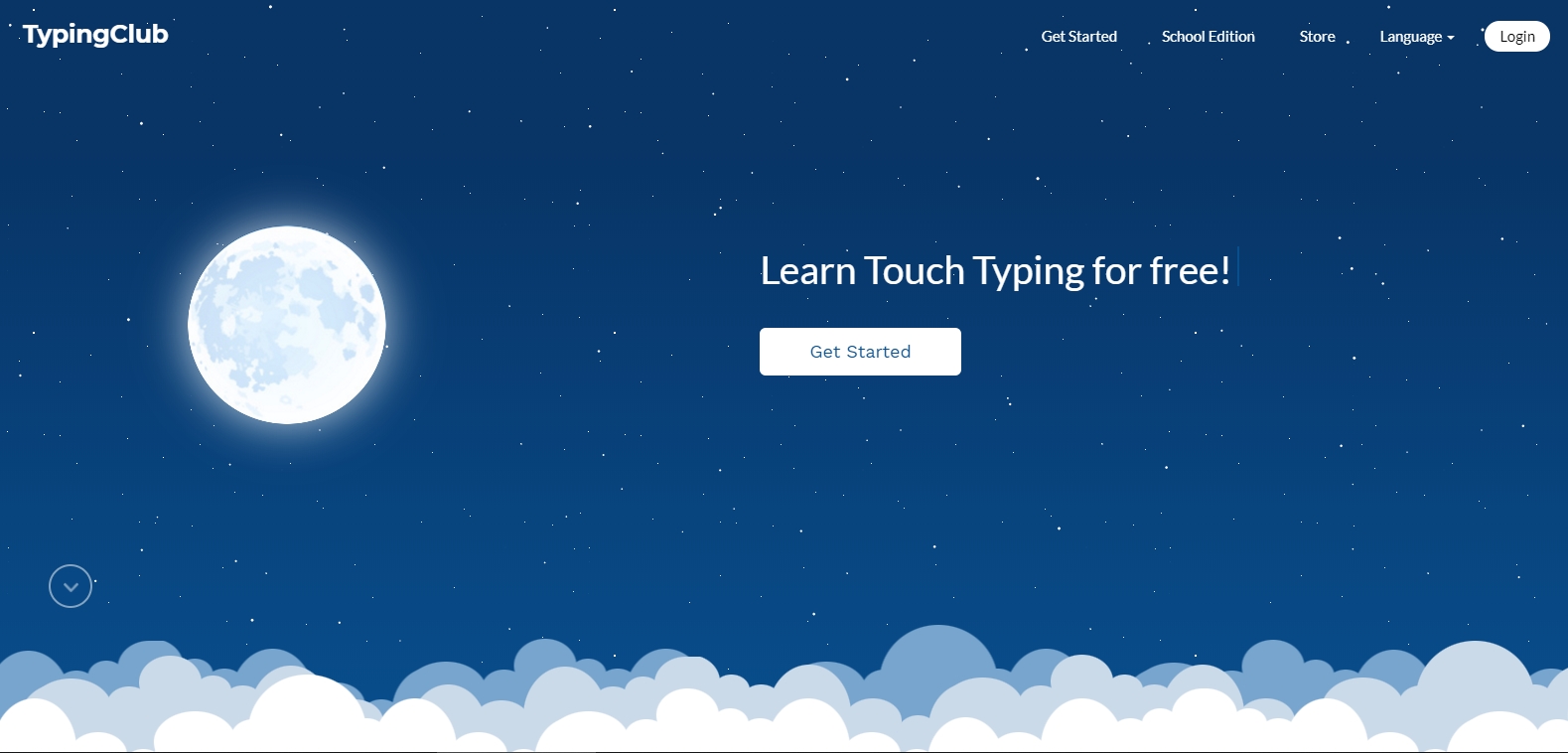 Simple yet powerful, just start typing. If default difficulty level is not your type then open settings and enable capital letters, punctuation to step up the difficulties. You can even provide your text to practice typing. Keybr has dark mode so you can practice typing at night without eye strain, adjust text size and make window fullscreen to cut the distractions.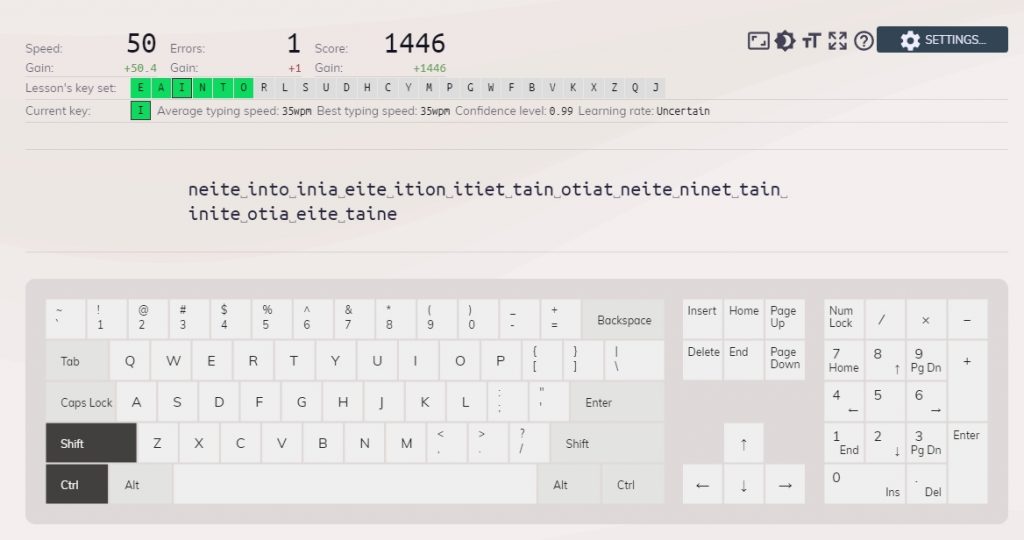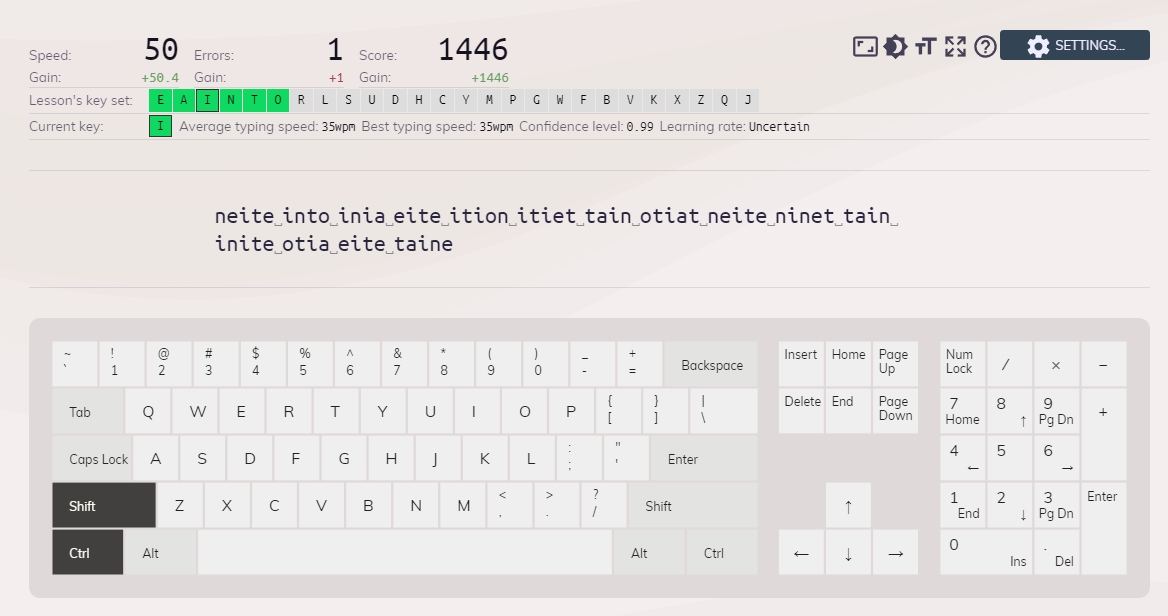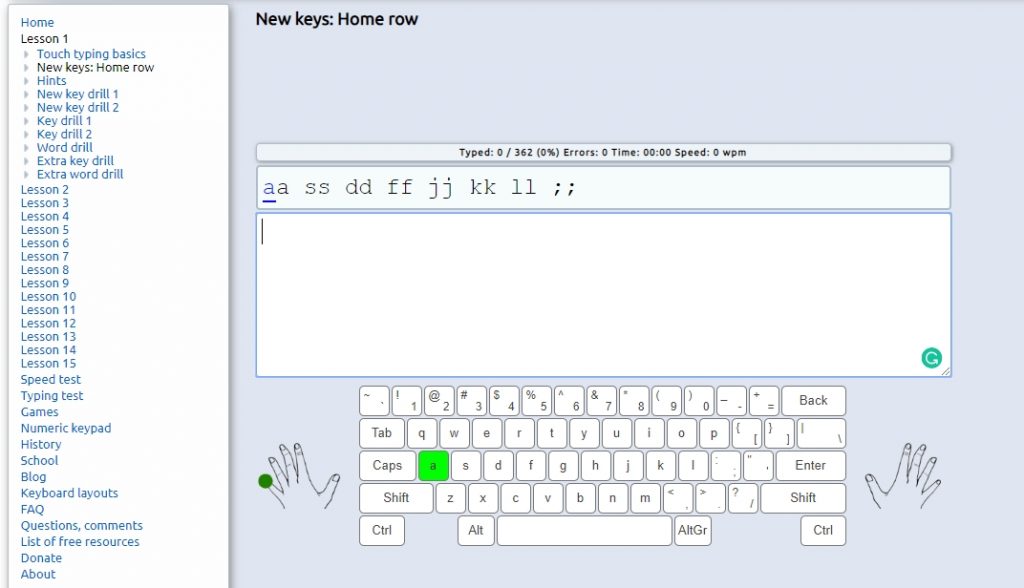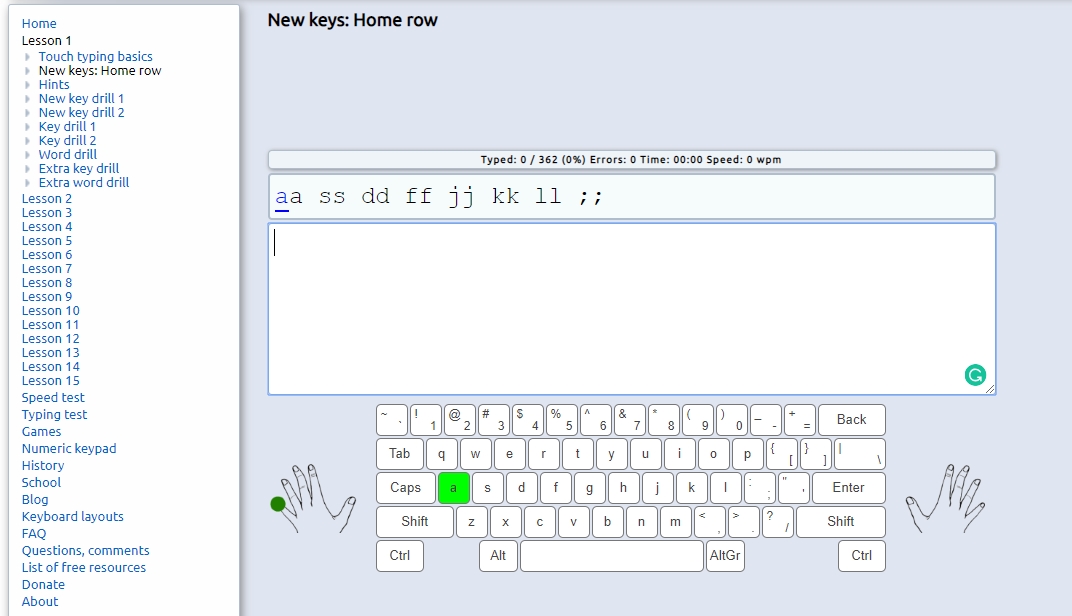 Software to Learn Typing
You get lots of websites where you can learn typing in browser but if you prefer software over web app then TIPP10 is for you it's a great software to learn typing available for Windows, Linux, OS X and you can use it in your browser to. For using this online you need to create a account but not when you are using installed software.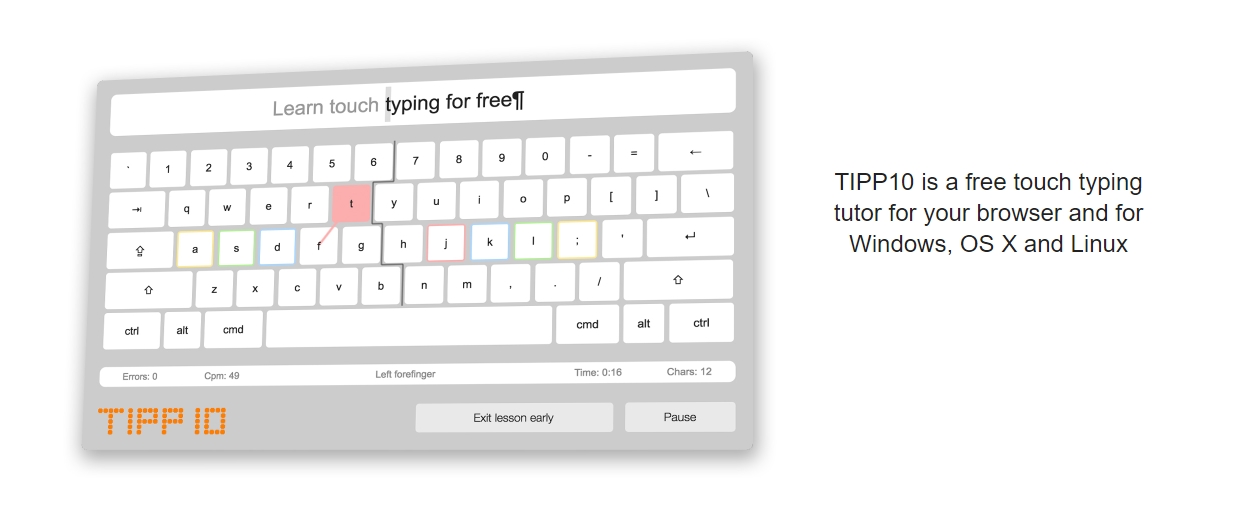 I must say after trying TIPP10 to complete few lessons of typing I can say that TIPP10 is a great software after every lesson complete it will give you nice summary about your typing errors, you can what type of error you are doing again & again and what finger is doing most of the errors.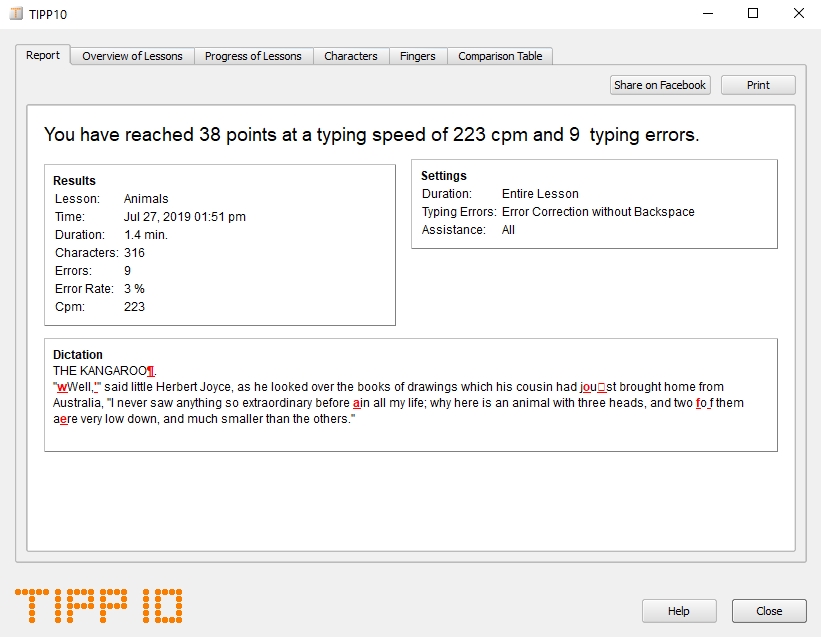 Play and Learn Typing
Practising typing while having fun is a great way to improve your typing skills, Ztype is a game where random objects appear with a word on it, you have to type that word to destroy it if you failed to type the correct word in time then game over, this game is for those who learnt typing now wants to practise to get better typing speed.
If you are currently learning how to type then it's better to first learn typing then practice.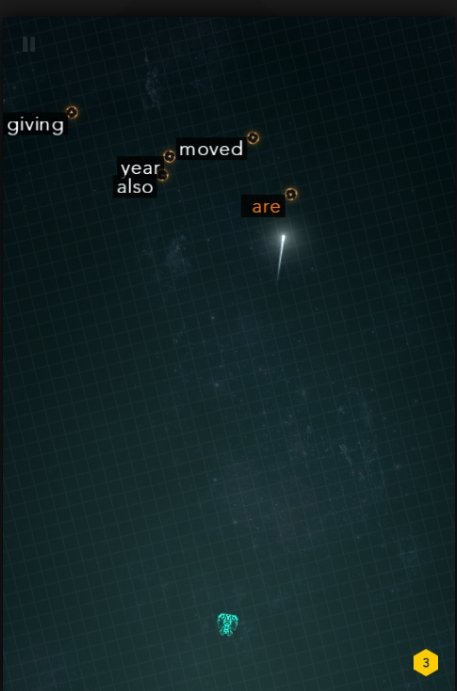 Dominate and show off your typing speed against real users, key for winning here is just keep your pace going keep your focus on your text only. If you feeling confident give it a spin and know whats your typing speed is compared to other users.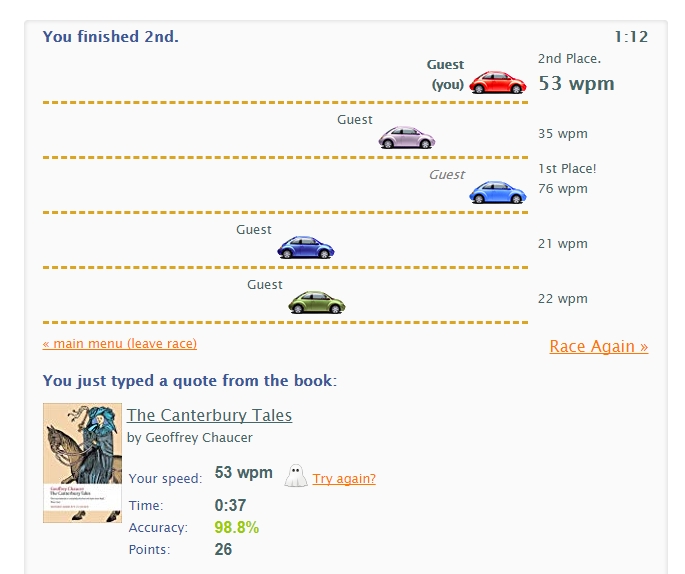 Epistory is paid $ 14.99 steam game where  you will enjoy your typing skills while playing a game. Game will unfold mystry of magic words to you, before buying game you should check about game play and story to get the feel if that game is for you or not.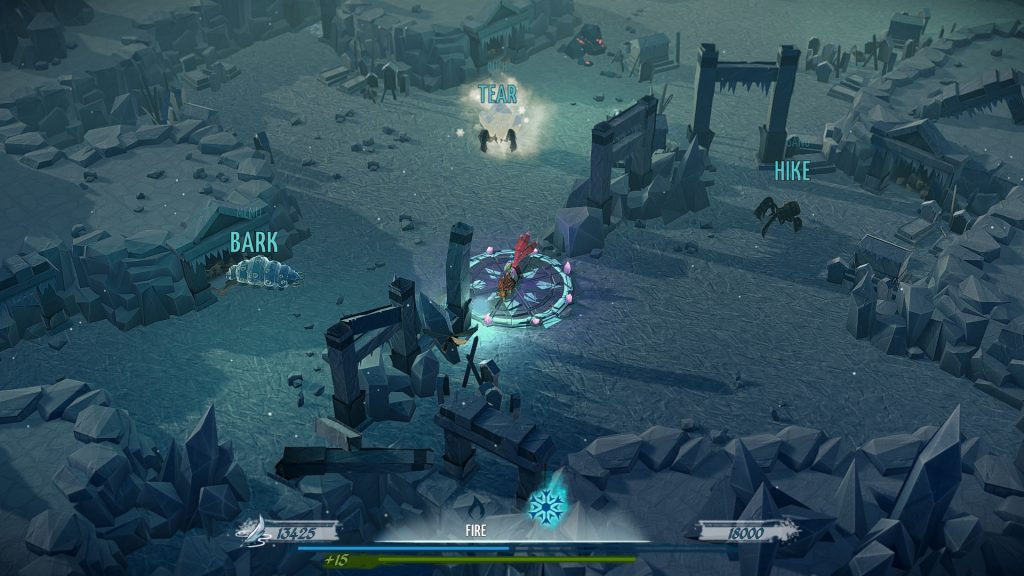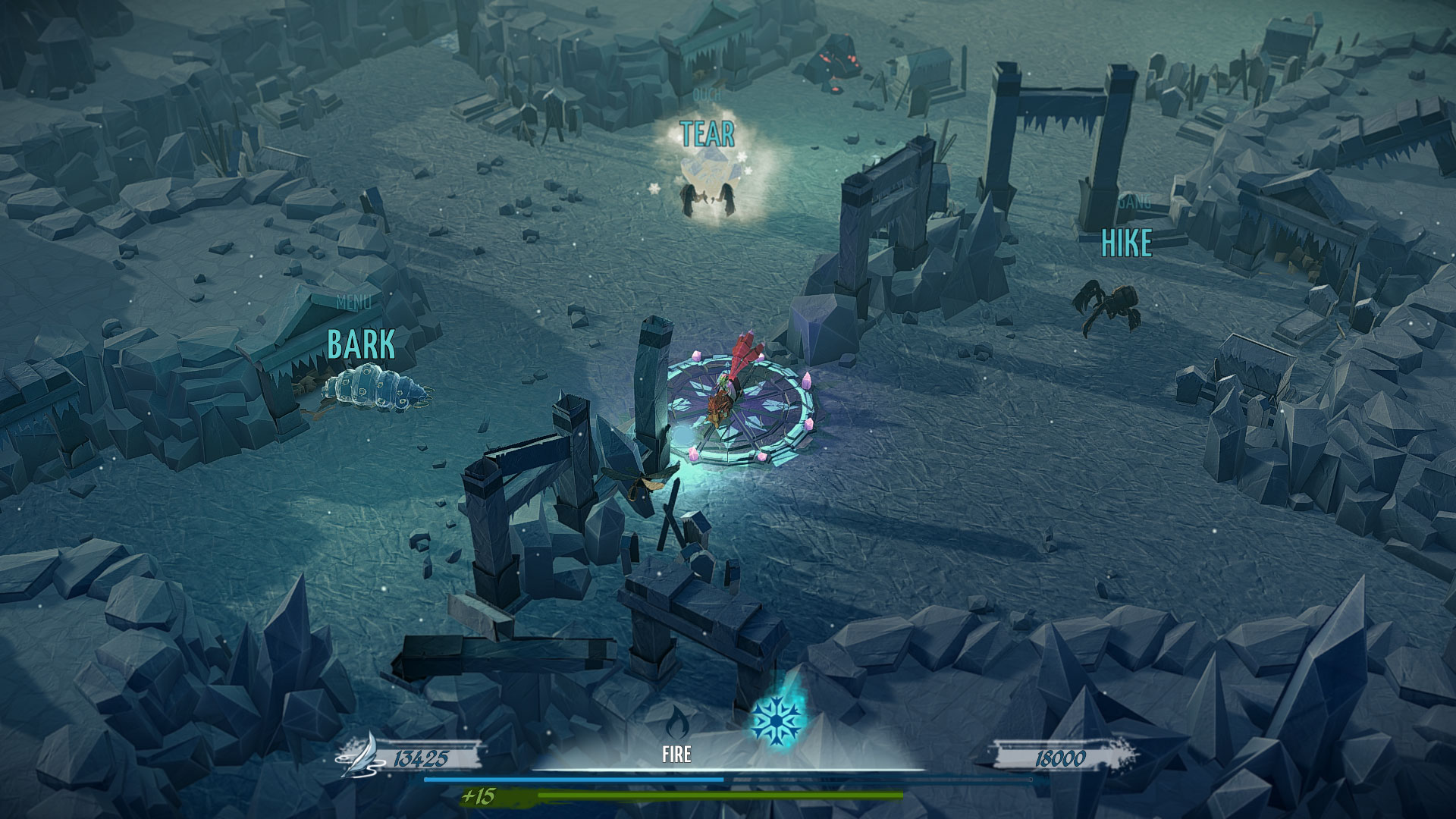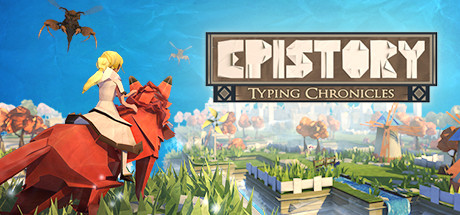 Developer:
Fishing Cactus
Compete in Typing
Now you know how to type its time to impress, use 10FastFingers to practice typing because practising typing daily for at least an hour will improve your typing speed. Key metrics here is you should focus on accuracy and follow the rules of typing like don't look at the keyboard, type the letter with the right finger.
On 10fastfingers you can practice typing in other languages too, for logged in users there is also a leaderboard where top 50 fastest typing users are listed who took typing test on 10fastfingers.


If you feel bored practising typing alone why not practice against internet users, on TyprX you type to compete against other user head to head. Typing alone and against a user has a different experience, you can compete against other users without logging but to store your progress you need to create a account on TyprX.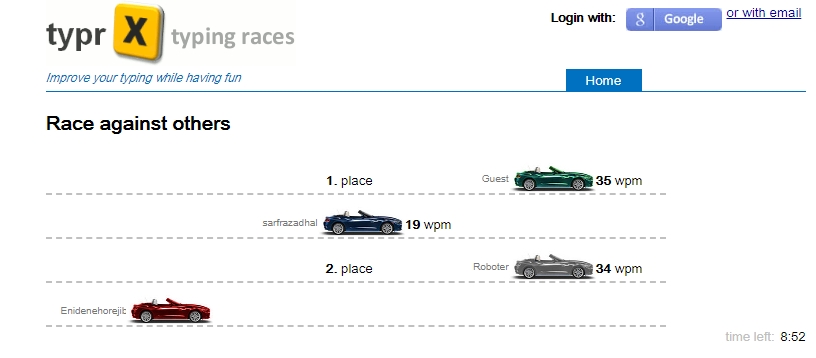 Speed Test
Speed Test is a simple elegant website for testing typing speed made by livechat, interface and use is straight forward just open the website and start typing, you don't need anything else.
For measuring typing speed this is a very useful website as you can see basic metrics of your typing, all test are only 60 seconds long so its easy for everyone.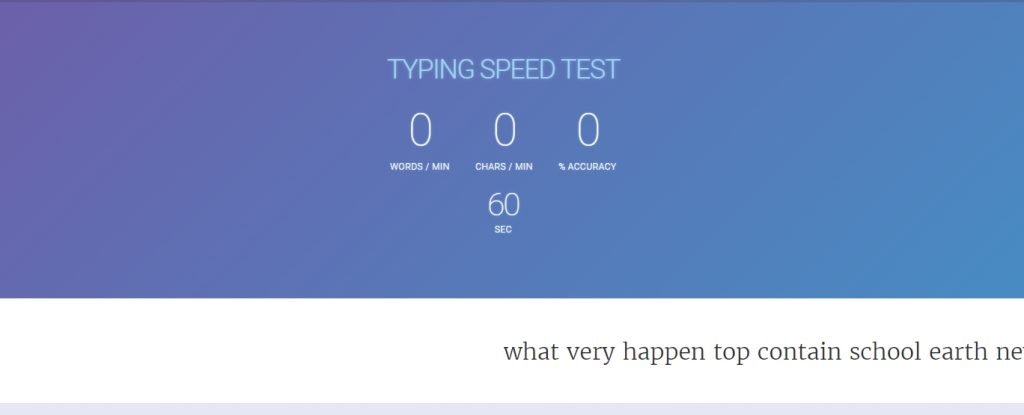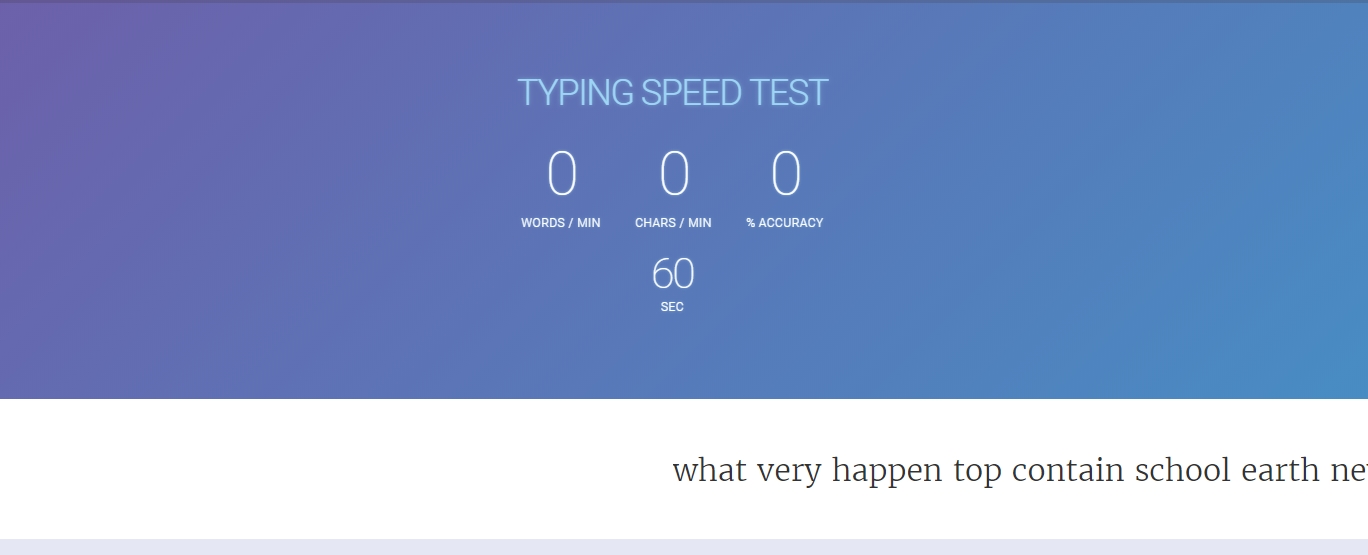 This is an awesome and completely free website where you get a proper analysis of your typing speed and errors. If you like dark mode you got it, want assistant while typing you got it.
Typing bolt will give you live analysis of your typing and its AI typing bot will help you improve your errors, as you make more error it will design course and next words based on your errors so you can improve it. Typing Bolts bot analysis your typing pattern and based on that makes the course for your to practice typing, it also adjusts difficulty level. You can be part of their leaderboard if you got the skill.


Innovative way to Learn Typing
If you are into programming or any other field and feel boring while typing random text,
you can test these few websites that give you a different taste of typing by typing programmes written in different languages,
keep in mind this won't be easy to type as more people feel difficult to type symbols but you should give it a chance to test your typing skill.
If you love to code then typing.io is for you. Typing normal text is not fun or too easy for you try typing with open source codes where you will get special characters everywhere, if you are familiar with programming than what you are typing will make sense to you because you know what your are typing otherwise it's a hard life for you.
typing.io offers free and paid plan for starting free plan is great.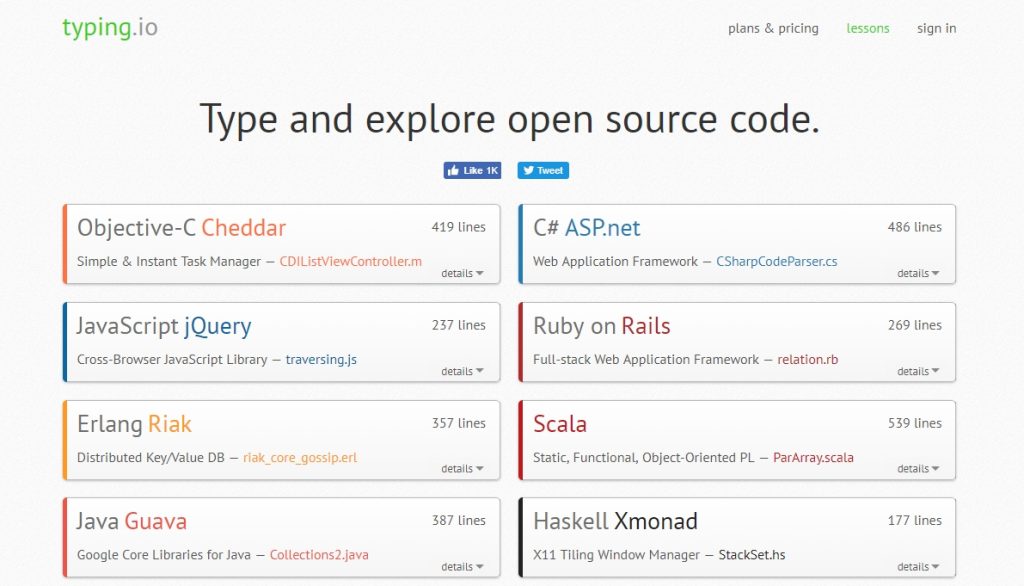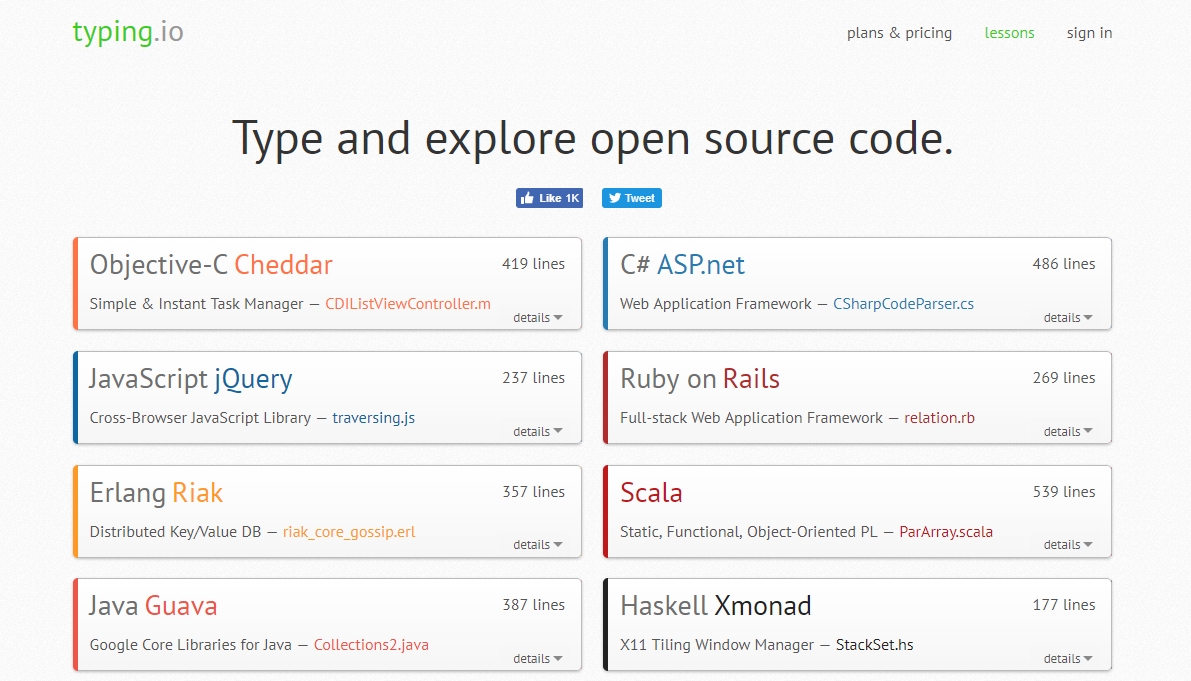 5 Tips to Type Faster
Don't focus on speed, focus on accuracy,
Learn the full keyboard keys,
Don't Mash the keyboard, try to type gently with light touch,
Practice touch typing,
Maintain the flow of typing,
Always return to home row (ASDF – JKL;) after typing
If you found these websites useful you might also like reading 51 Most Useful Websites on the Internet For Everyone