Microsoft's latest version of Microsoft Edge browser is based on open-source project Chromium on which the most popular browser Google chrome is also based.
Microsoft Edge is back in competition with Google's Chrome browser as now Edge will be able to support all the things that are supported by Google Chrome by default as they share the same base.
Install Chrome Extensions in Edge Browser
As Edge browser now based on chromium so you can install Google Chrome extensions directly on the Microsoft Edge browser without any hassle, for this you don't even need a Gmail account that is required on Google Chrome browser before you can install any extension.
To install the extension just visit Chrome Webstore and allow the Edge browser to install an extension from the third party website.

Now just visit any extension page like Where is My Website you like to install on your Edge Browser,


and that's it you have chrome websites extension running on Edge browser,
For most people, these extensions are the main reason that stopped everyone from switching from Google chrome to any other browser like Firefox and old Edge browser.
Privacy Settings
Privacy settings in Edge are something you should check first as you can block most of the trackers (Facebook, Google and other websites tracker to show you personalized and relevant ads) of third party website without any need of third-party extensions right from browsers in build privacy settings.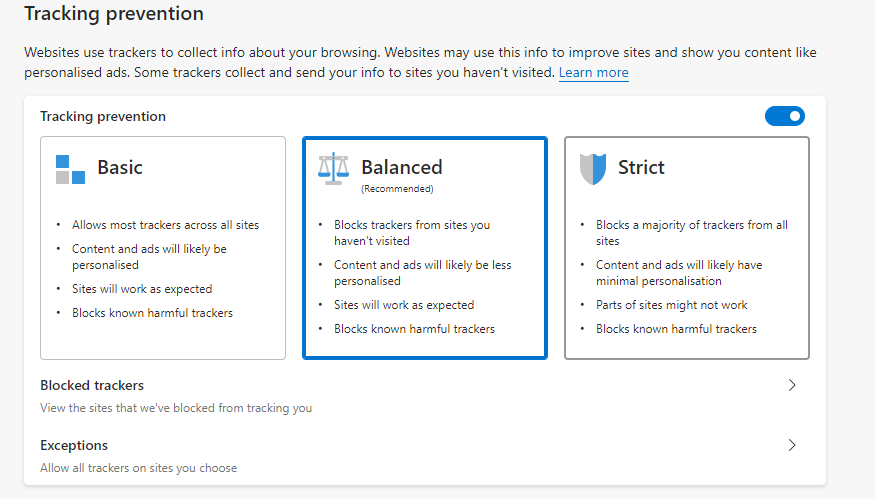 Switch from Chrome to Microsoft Edge in 5 Minutes
If you want to switch all your bookmarks to Microsoft browser and start using Edge without any hassle and also want to keep your bookmarks in sync with your Chrome browser so any changes in bookmark are synced across the browser as you use then go ahead and read Sync Your Bookmarks Across Browsers (Chrome, Firefox, Edge and Brave).
Download Microsoft Edge
If you made your decision to try out Microsoft Edge then Download Microsoft Edge now to give it a test ride as now future of Edge browser is glorious.
Download Microsoft Edge for Windows, macOS
Edge browser also available for Android and iOS too