Keeping Bookmark in sync across browsers whether its Google Chrome, Firefox or Brave is not a easy task. If you use multiple browsers to test something or any other purpose and want your bookmarks should always be synced between them then here is how to do it.
Syncing bookmarks Google Chrome to Google Chrome works pretty straight forward just sign in with your gmail account in chrome and enable syncing of bookmarks from setting and you are done.
But if you want to sync your bookmarks between cross browsers then things get little tricky, their are many ways you can sync bookmark like manually downloading and uploading bookmark to other browser or use an extension to sync bookmark automatically.
Sync bookmarks between browsers using Eversync
Note: Backup your bookmarks before doing anything further.
Install Extension
In this post, we are going to use Eversync extension that is available for Google Chrome and Firefox. So the first step is to install the extension in your browser.
Create Account and Upload Bookmark
After installing the extension you will be prompt to create an account on Everhelper.me because this account will be used to login in extension, after login in extension visit options page of extension and click the upload button to upload your bookmarks to your everhelper account.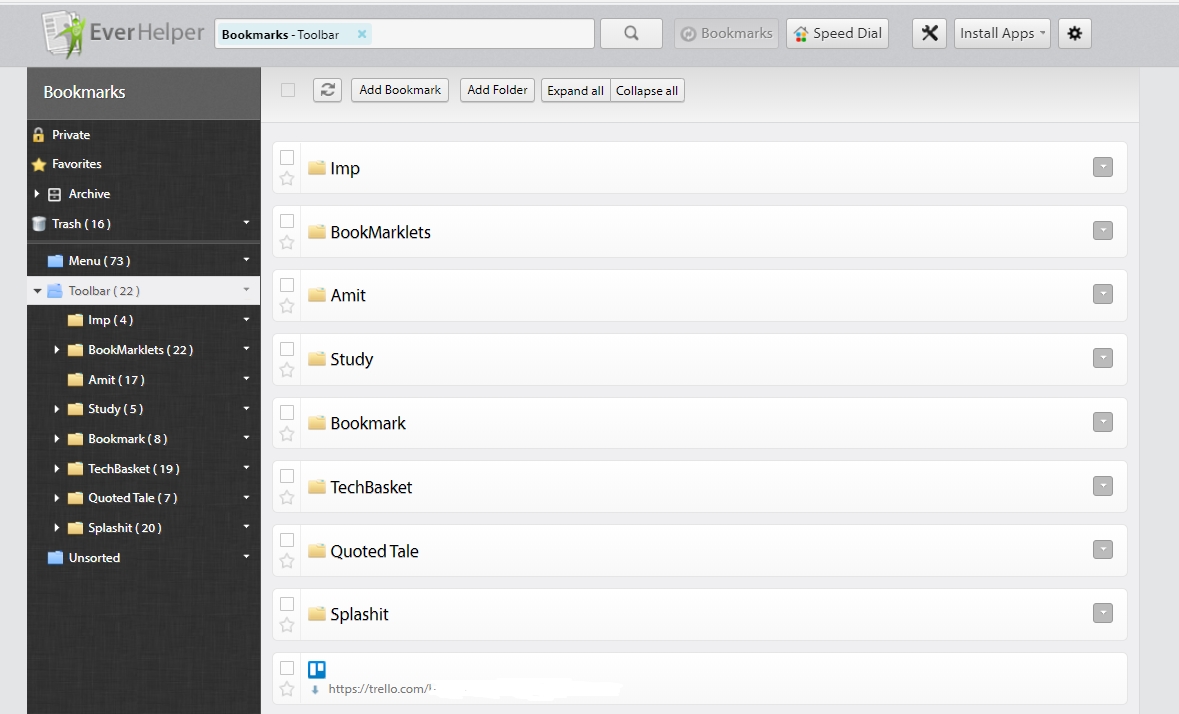 You can check your uploaded bookmark by visiting this client page, make sure on extension options page Enable Auto Sync option is checked.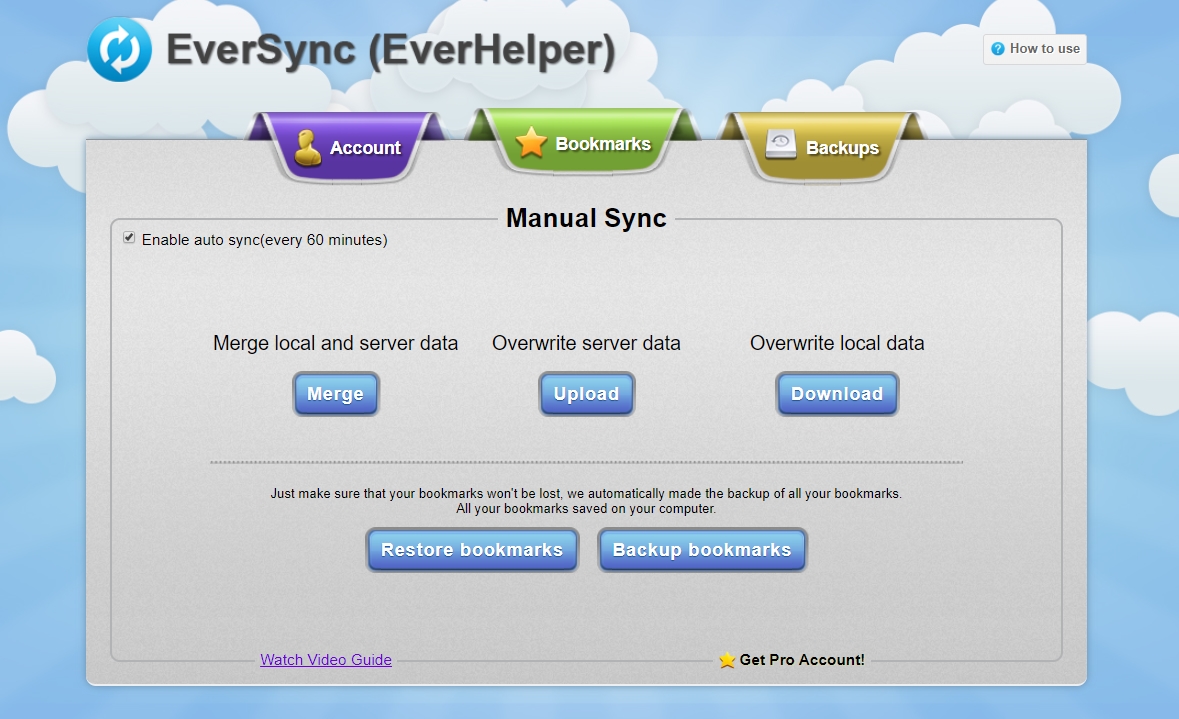 Sync Bookmarks and Check Backup
Now go to other browser and install the extension and login in the extension after that go to extensions options page this time click download button if want to overwrite old bookmarks otherwise click merge to merge uploaded bookmark with existing bookmark and that's it now bookmarks are synced between two browsers, you can manually trigger synchronisation of bookmark from extensions popup page.

You can check and restore your bookmark from backups created by extension in extensions options page > Backups tab (on server and local) and you can also check total bookmarks uploaded and if you delete any bookmark you can find in trash folder in your everhelper account.
Conclusion
Now you don't have to worry about bookmarks whether its office or home you can sync your bookmarks between cross browsers easily.
If you have any questions you can ask us in the comments section below I will try to help you or you can post a question on our community.