Feeling bored in office? or it's lunchtime want to freshen up your mood? or Just want to play some games? Here are 31 best browser games you can start playing now.
The best part of these top browser games is you don't need to download heavy files and you can play the games anywhere within minutes,
All you need is a computer/laptop with an internet connection while so many games work on the mobile phone too.
Don't forget to read the extra bonus Collection of 1500+ Games at the end of the post  ?
31 Free Online Browser Games
Krunker.io
Krunker is great first-person shooter browser based game to play with lots of customization and great graphics, you don't need an account to try out the game but an account is essential to store your progress because lots of customization and purchases are linked to your account.
Playing Krunker with friends will give you the best experience, in-game you can choose your character every character has a different weapon so choose according to your play style by default you will be assigned to triggerman character with an assault rifle. You can also buy various skins and elements for your character and guns.
Game is pretty active so you won't have to wait for players to join, if you are interested in serious competitive play you can create an account participate in ranked games.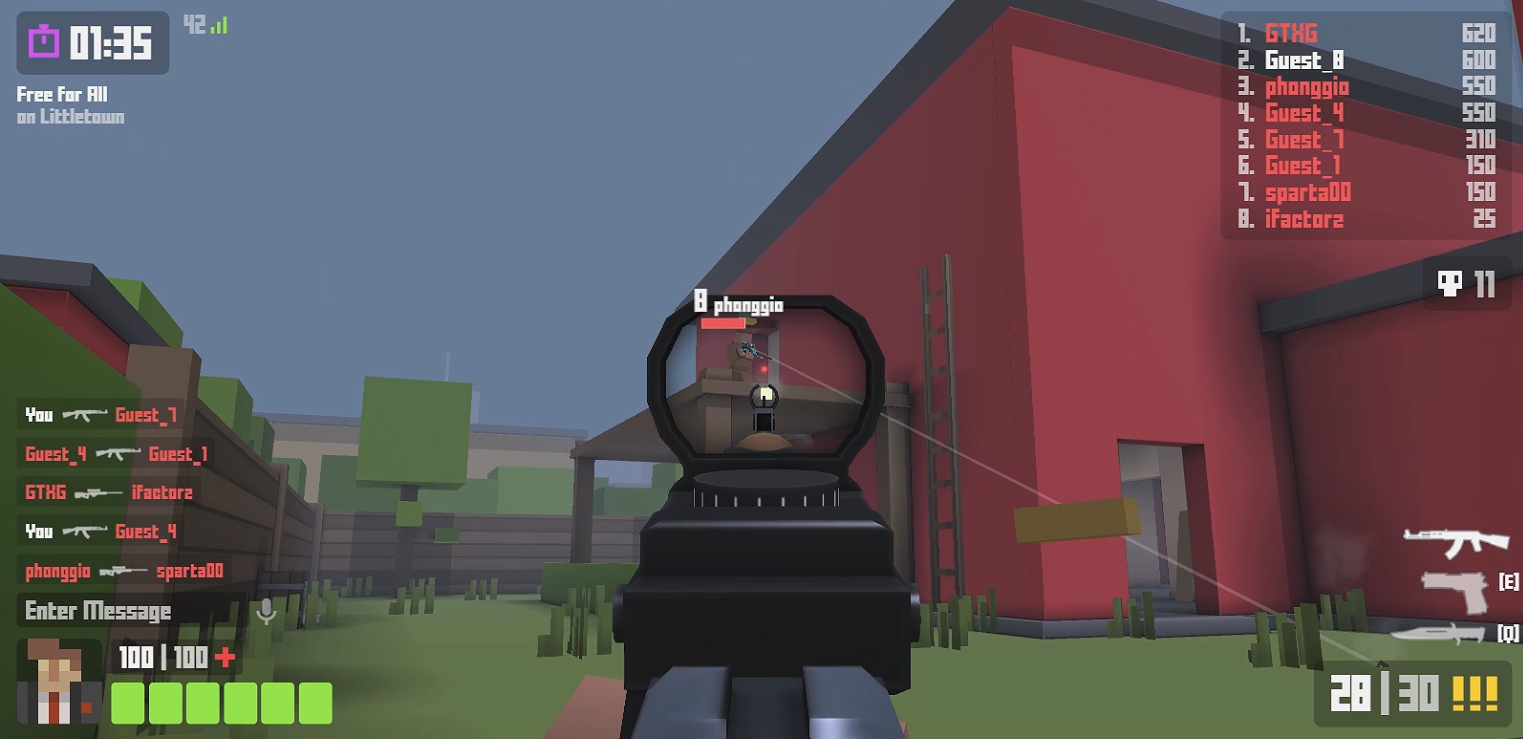 play krunker.io
Miniroyale2.io
If you liked krunker then you will definately love Miniroyale2 also,
as name already suggest it's a Battle Royale game where 10 players are spawnes at the start of the match on the map, last player stadning wins,
If you don't like battle royale like me then their is also another game mode Capture the Flag that's really a fun game experience with engaging game play as most of the maps are small.
Game runs flawlessly with it's awesome poly graphics, you won't be having any performance issue with this game.
Miniroyale2 also gives players option to customize their player with player skins, hats and emots.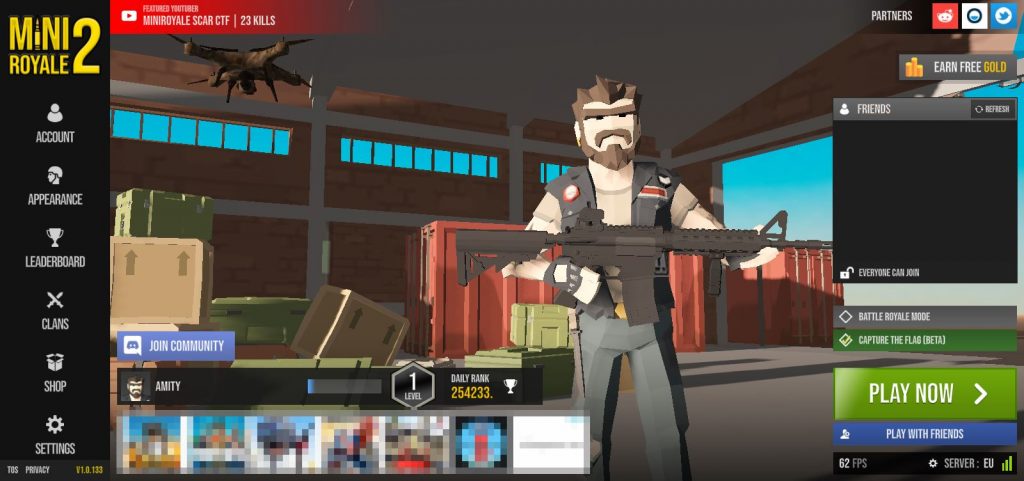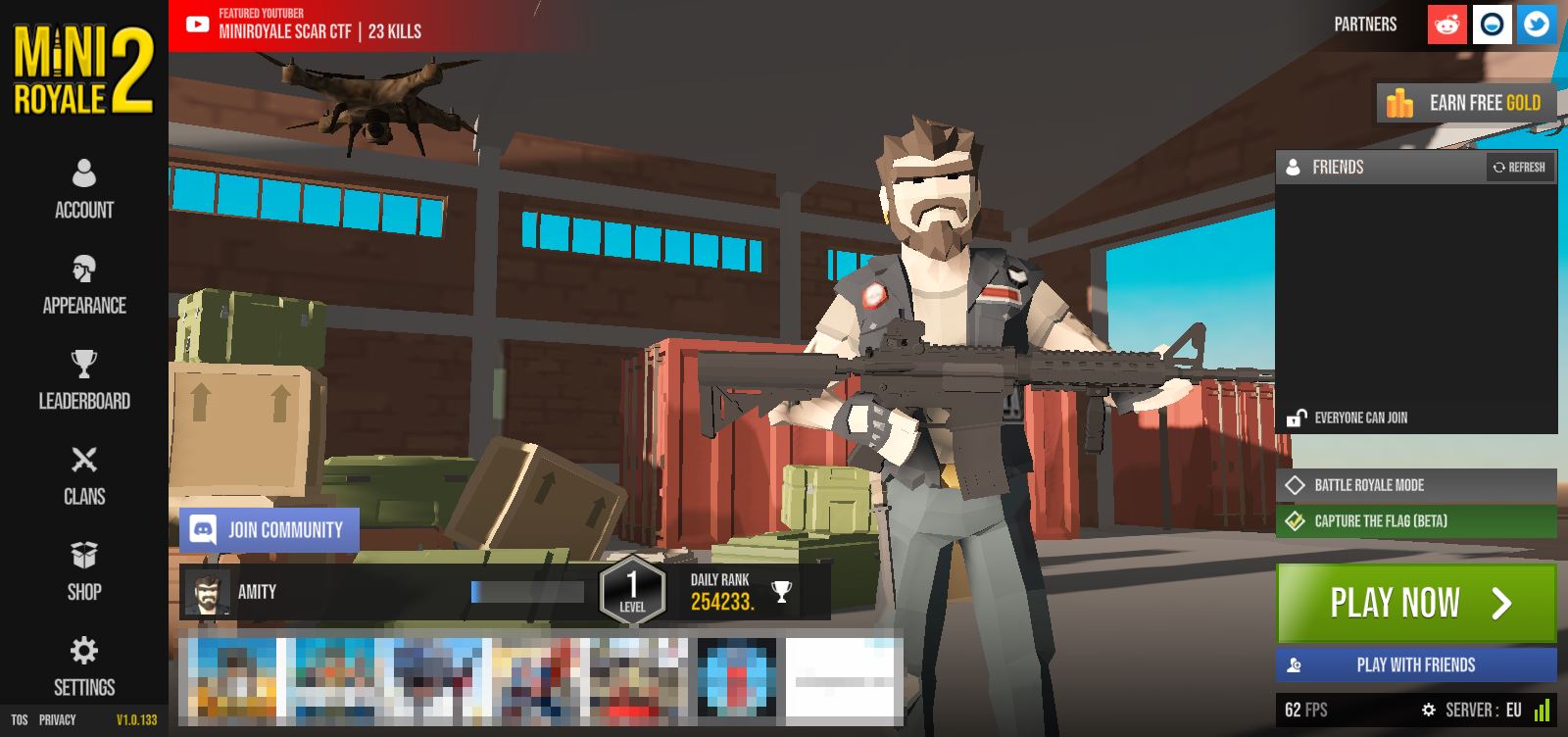 play miniroyale2.io
War Brokers
War Brokers is another great fps browser game that can be played right in the browser, War Brokers gives you two game mode battle royal and classic mode, if you already played battle royale then you will like it too otherwise it will feel boring for other users, I recommend classic mode you should first try to get to know the game batter.
The game offers plenty of customization, decent sounds and great maps. Every map has a unique design and look and feel that makes the game less boring over time and also make gameplay interesting.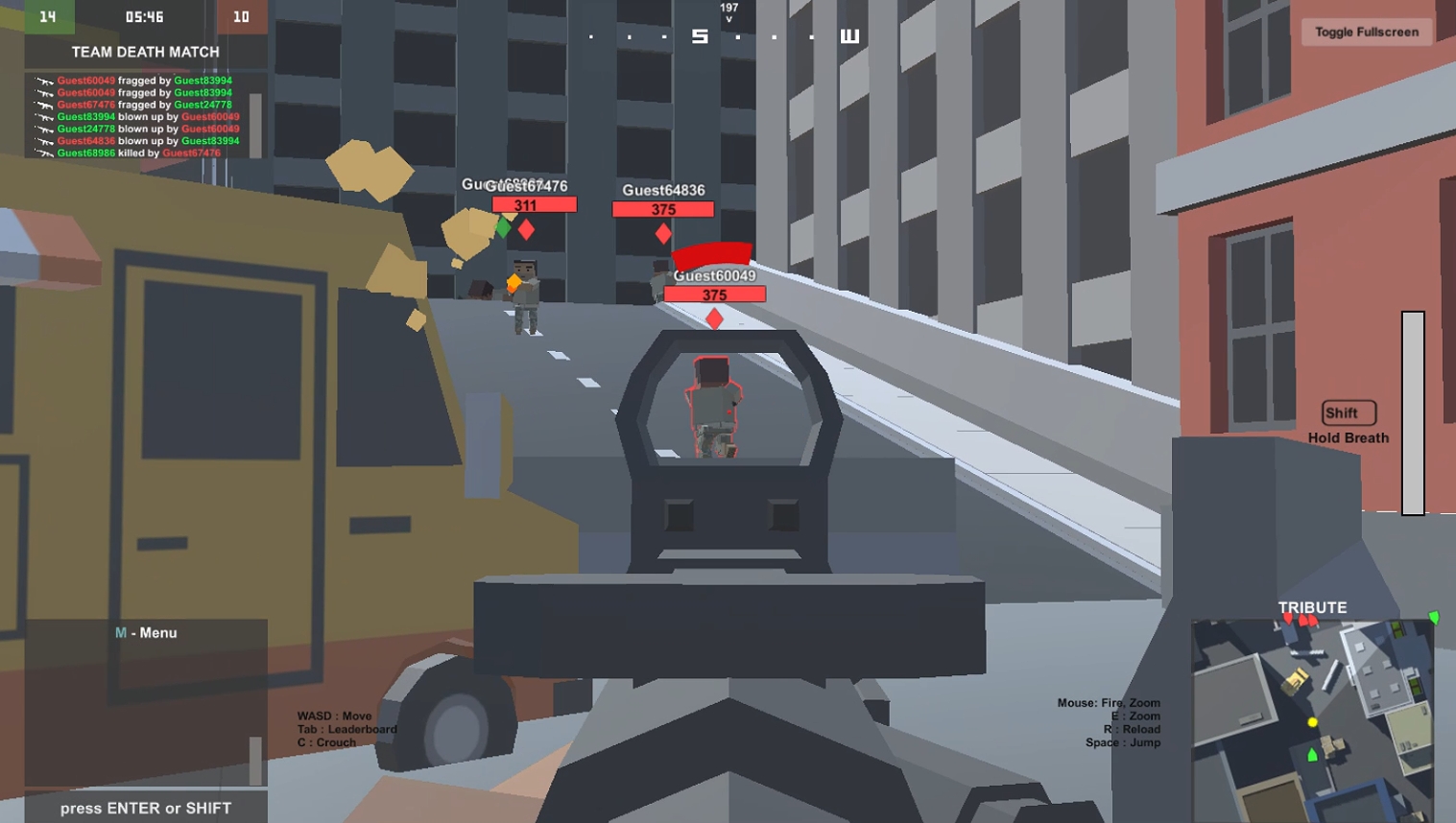 Play War Brokers
Venge.io
Pretty fun and addictive game, You can play this game for hours and won't feel bored playing it.
Game has 3 maps, 2 players and 4 weapons and fun unlimited. You don't need to signup or login to play this game, you can play it anytime as average length of a match is low.
Player and wepons skins can be unlocked after login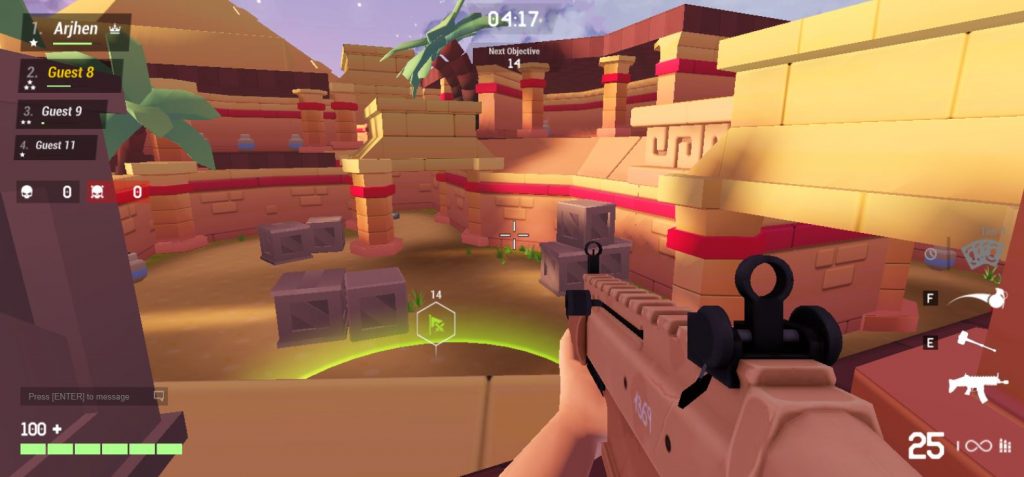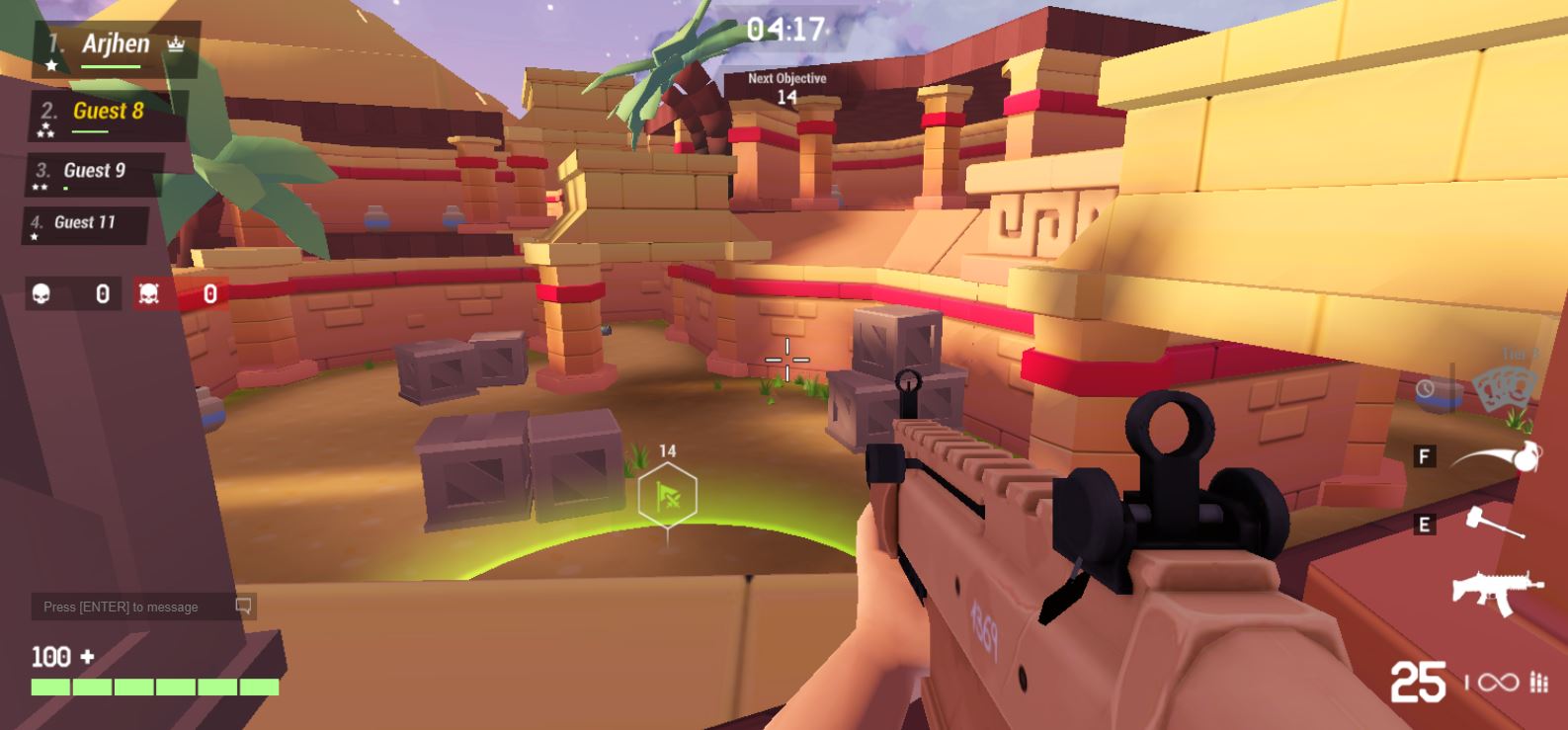 Play Venge.io
The Evolution of Trust
Play a browser based online game while learning something that usually you don't know,
Like how we trust people, how news affects our life and decision, how the crowd thinks about each other?
This game tries to answers these questions.
Why, even in peacetime, do friends become enemies?
And why, even in wartime, do enemies become friends?
"We are punished by our sins, not for them."
~ Elbert Hubbard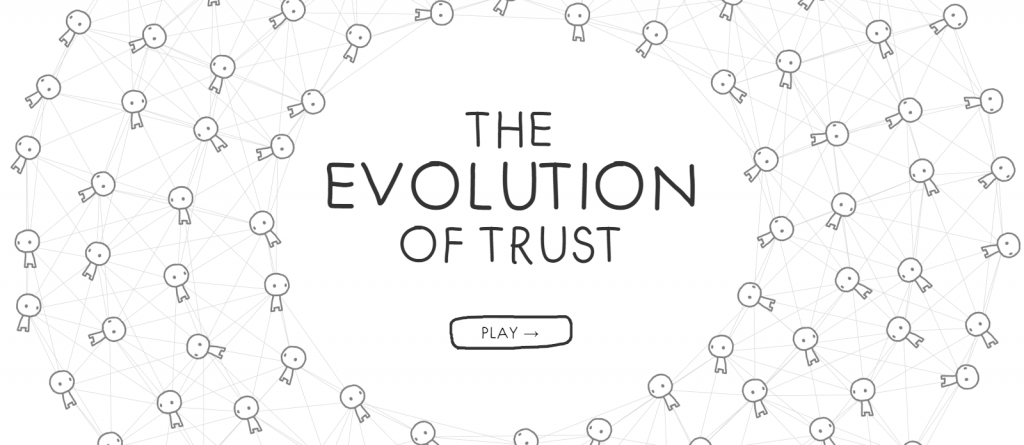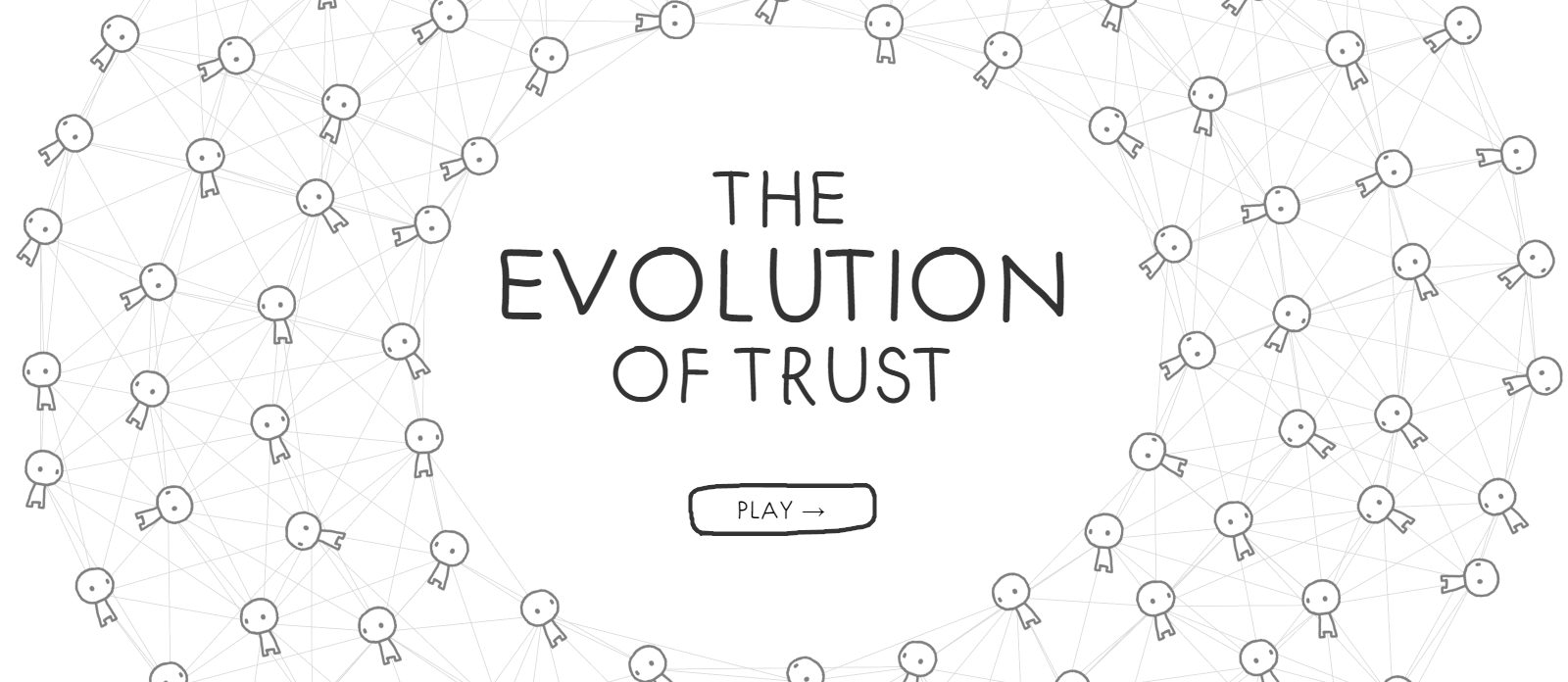 Cube Slam
If you like to play ping pong with Bear then that's your game, you can play multiplayer with your friend also.
On each level up different power-ups and difficulty level increases.
While we tested the game we found cube slam multiplayer not working for us. But you can play with a bear in a single-player mode.
As the game progresses you get to see new obstacles and challenges in the game.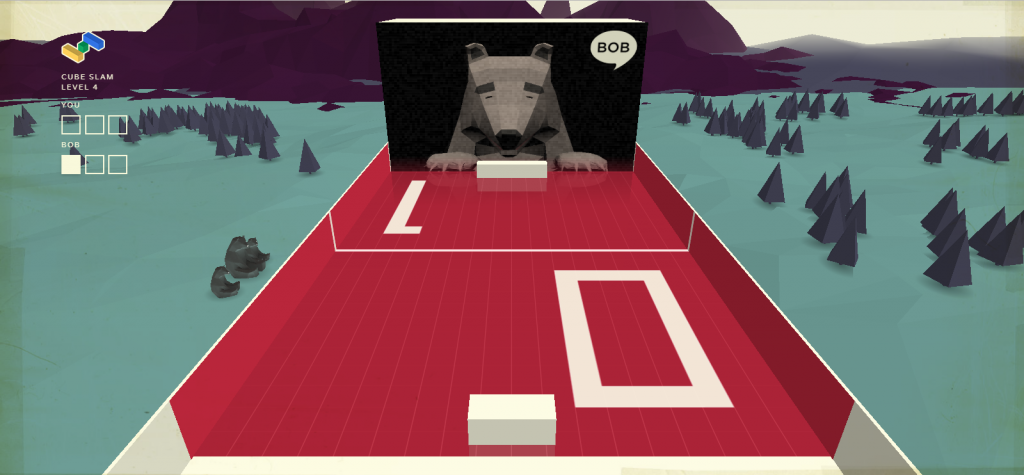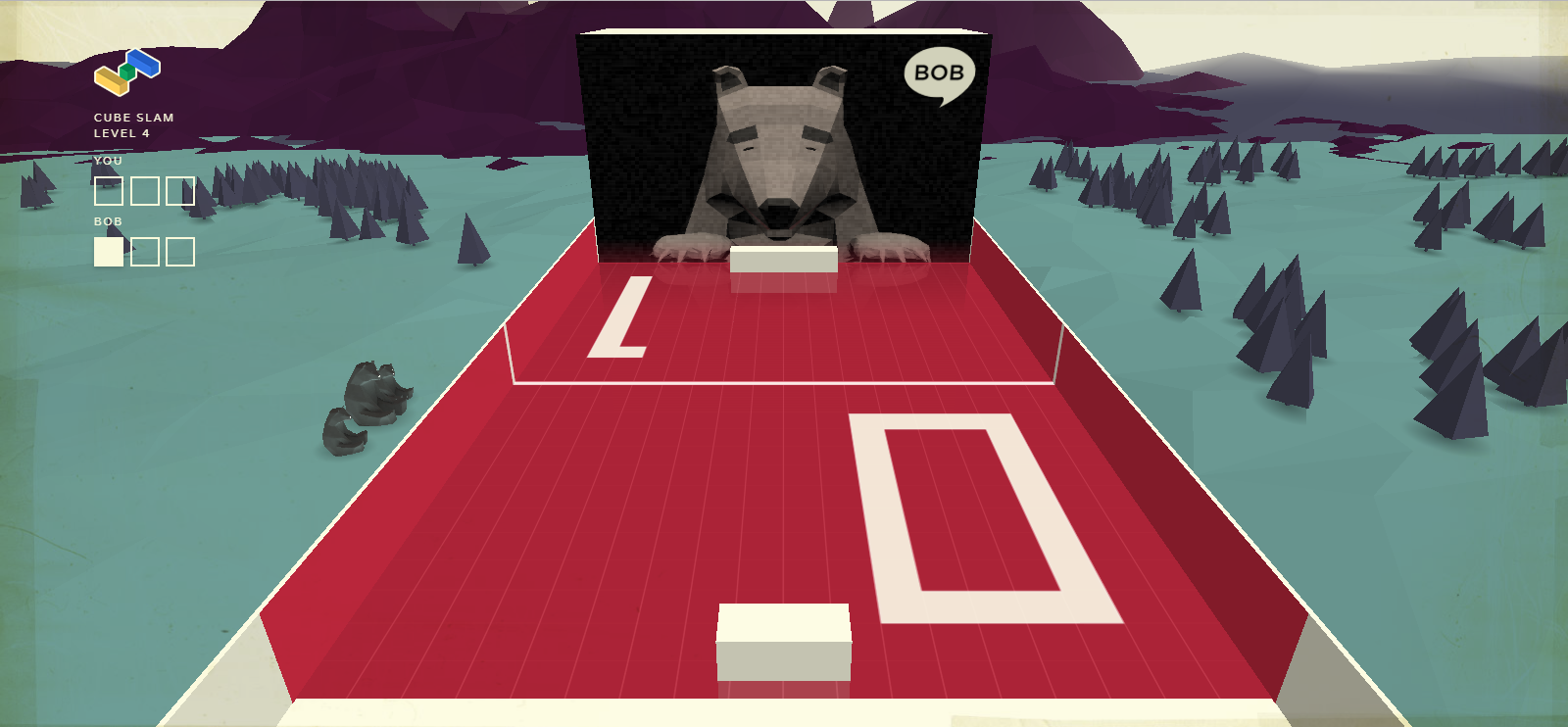 Lichess
Play Chess online in the browser or challenge your friend over it.
You can participate in tournaments, analysis your game and improve. Even if you don't want to play you can watch others live gameplay to learn from them.
There is also chat room so while chatting you can discuss or comment about each other to keep the game enjoyment.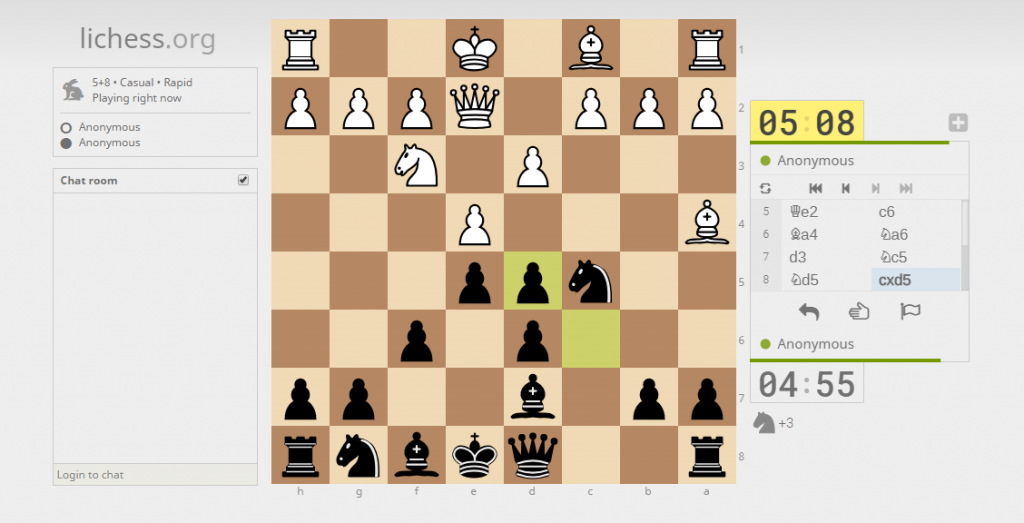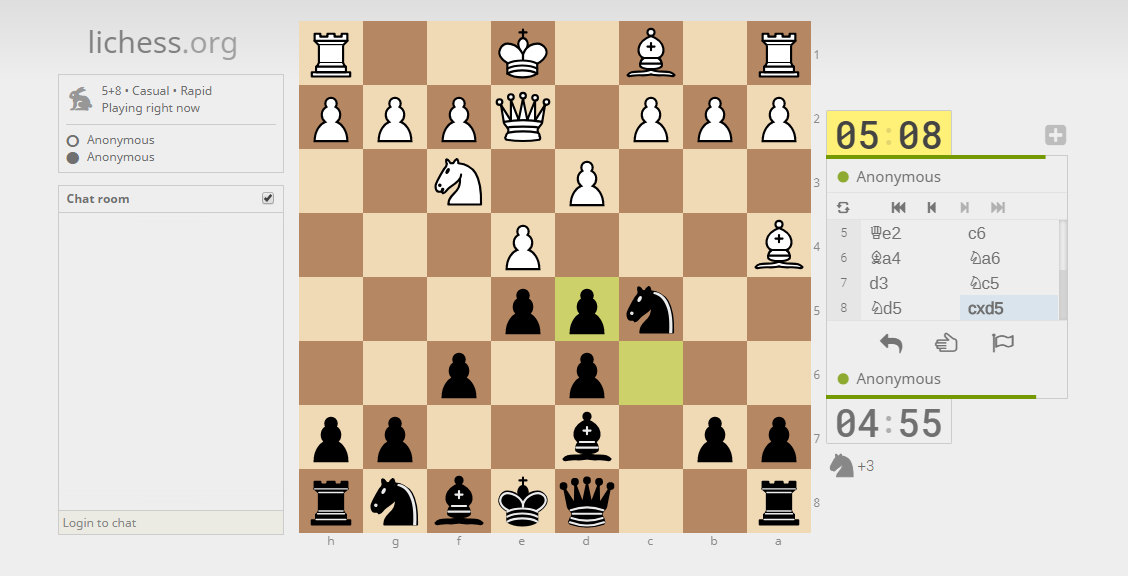 Yorg.io
Build an economy during the day and defend from Zombies in the night. In this strategy based browser game, you have to defend your base from zombies attack.
To upgrade your base you need to collect crystals, irons, uranium and wood.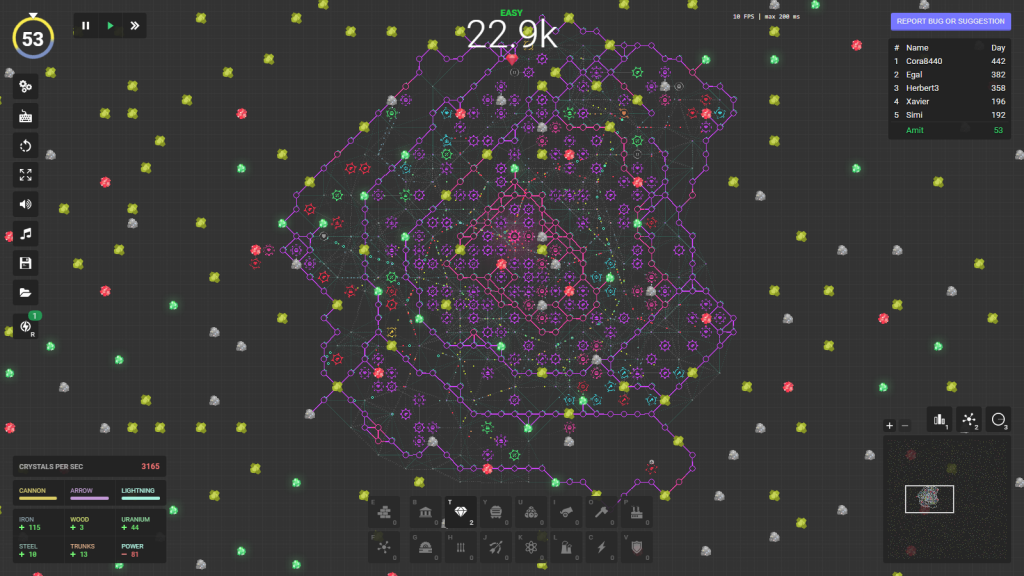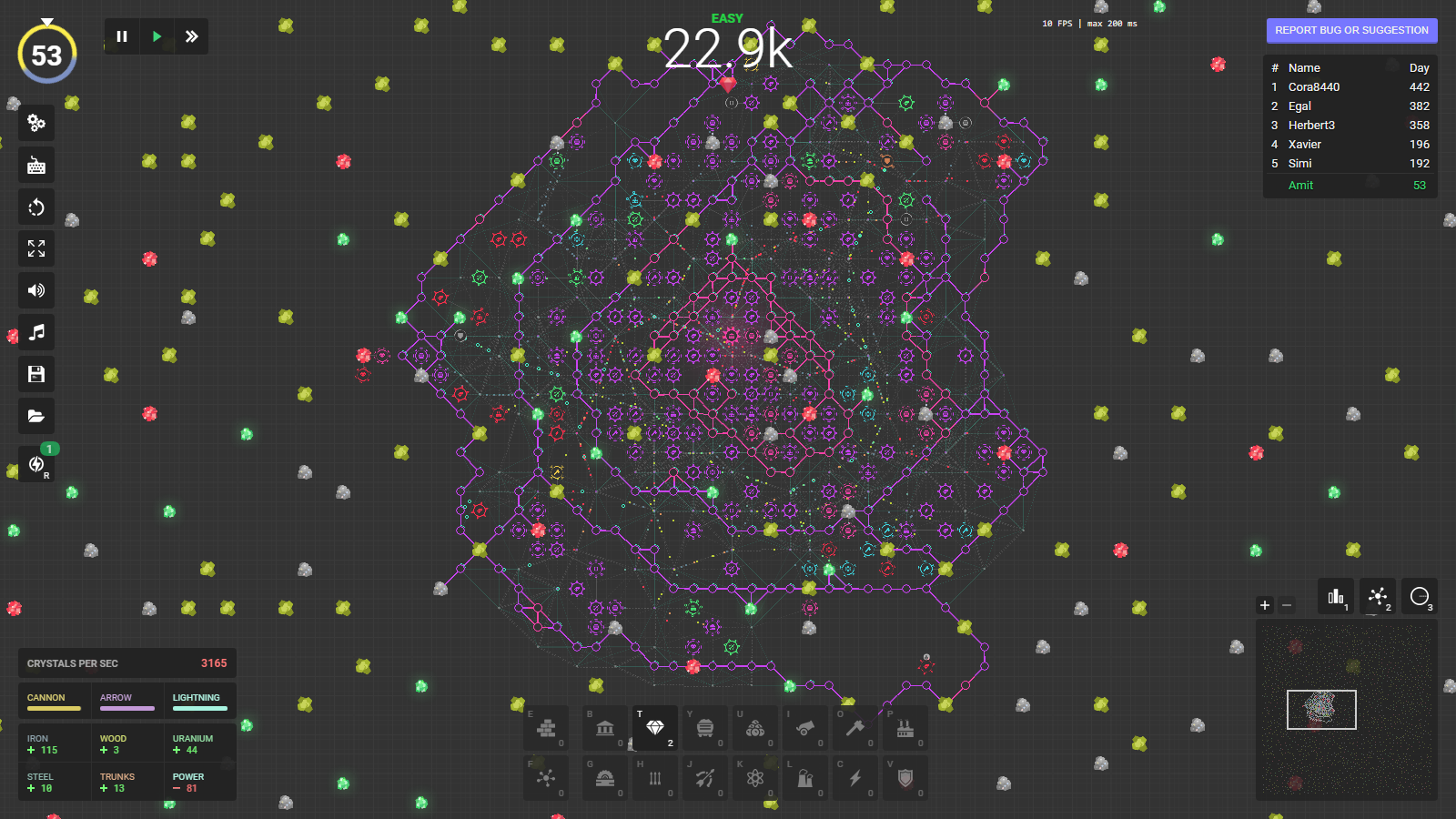 If you want to play the best games on your android phone then you should check Best Action Games for Android, you can also play these android games directly on PC using android emulators.
Survivor (1982 Commodore 64 game)
You can play classic version to refresh your memories if you are playing the first time then why not create a memory now.
The custom level can be created using level editor, game controls are simple.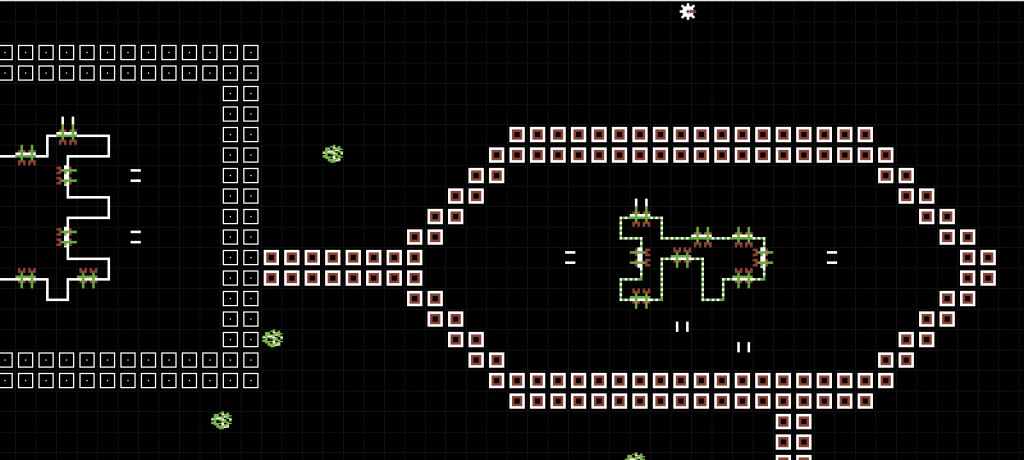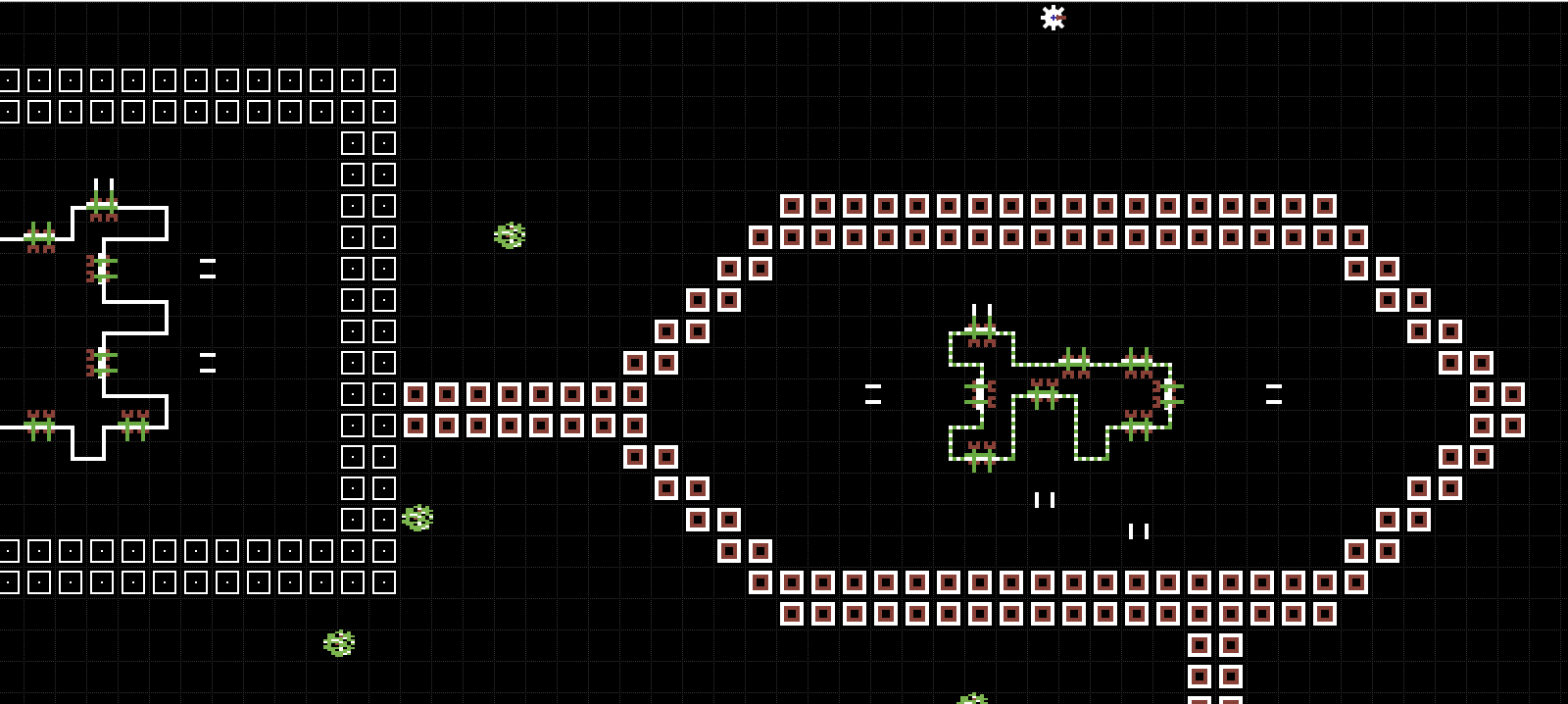 Arena5
Simple game, you are in spaceship ship you need to keep firing and moving to save your ship, by time it will become increasingly difficult to shoot while moving.
The gameplay is fun to play and it can hook you up for a very long time.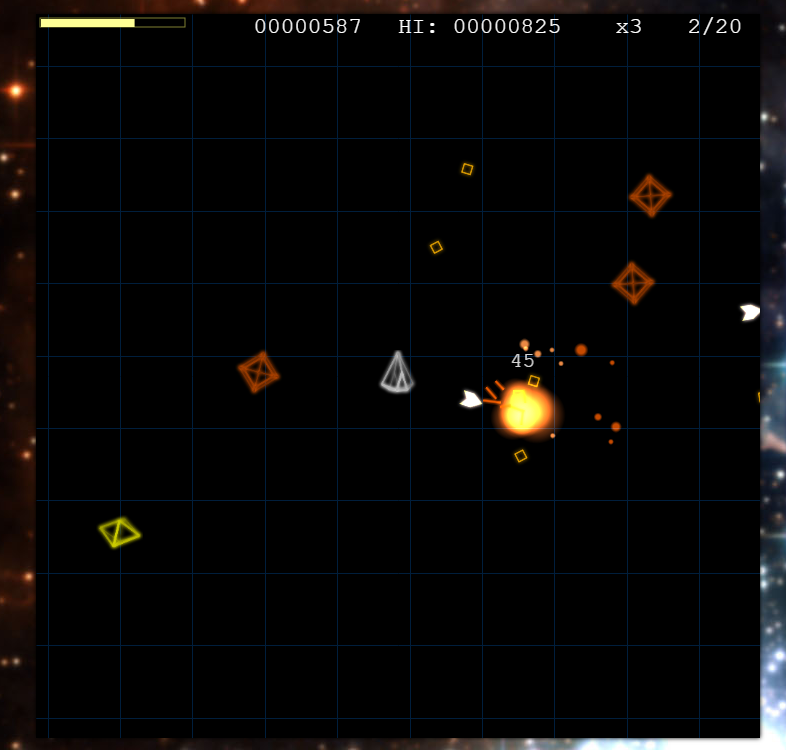 3D Bricks
Addictive Time killer browser game, easy controls but the game becomes difficult within minutes when you have to stop multiples balls from going down while breaking every brick above.
The game mechanics are simple you need to just slide and keep to keep the ball going outside.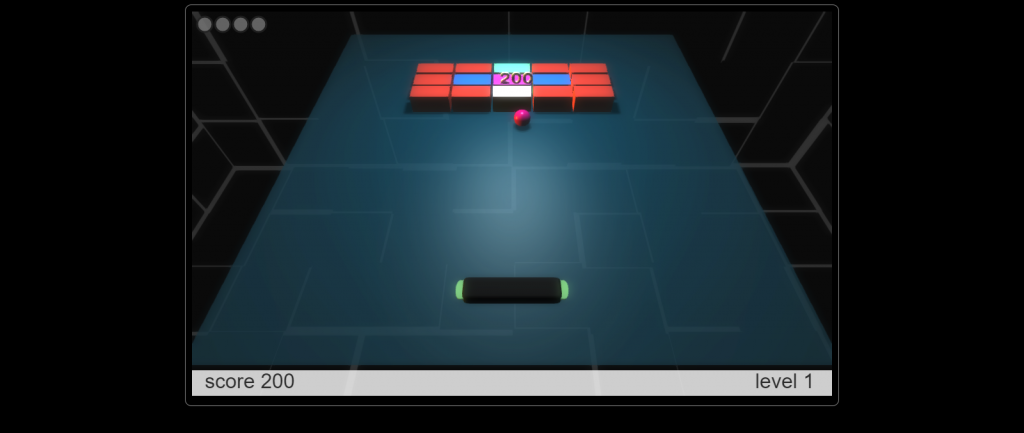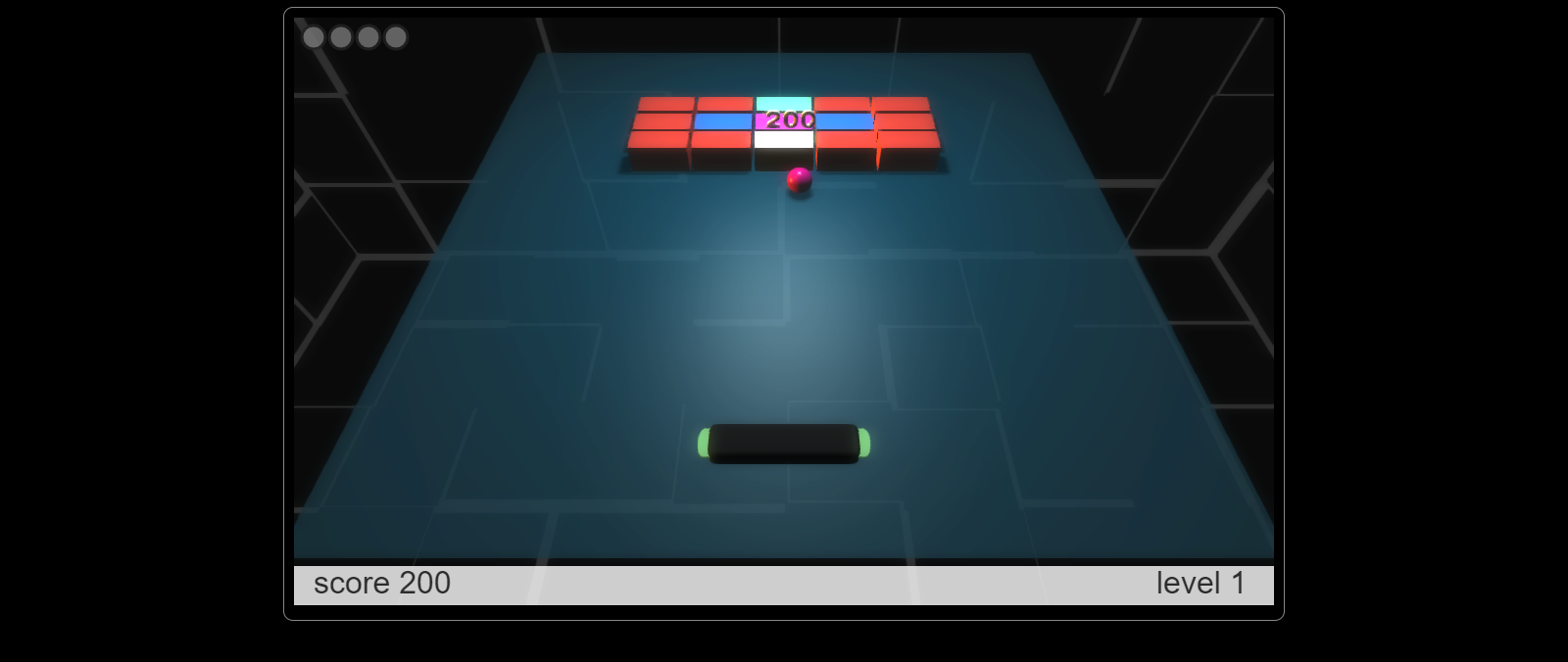 Play 3D Bricks
X-Type
When you play x-type within seconds it feels like there is no way to avoid enemy bullets, every new enemy is just like Rambo enemy bullets never stops from shooting.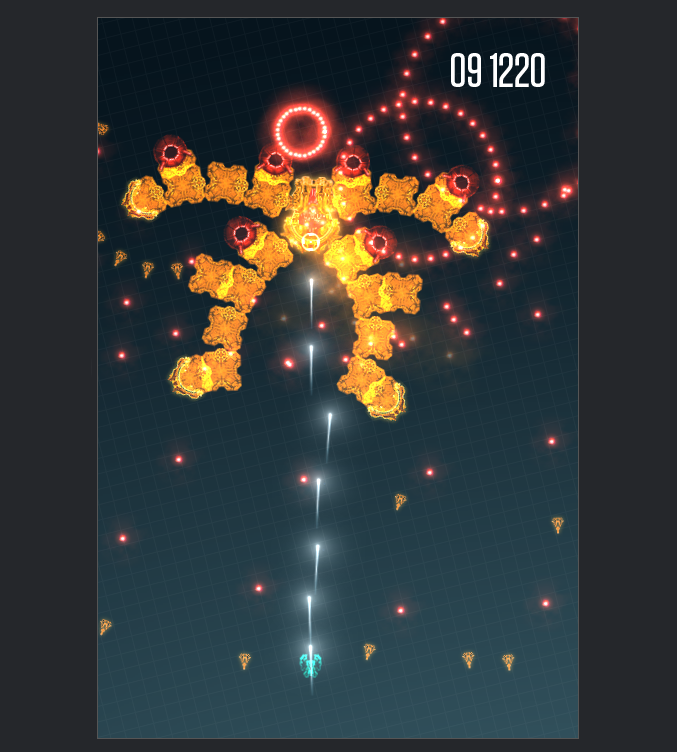 2048
There is nothing to tell you, you probably already played this game, just hop in-game.
For others game contains 4 x 4 blocks on every move 2 or 4 number pops up you just have to match the same number by using W A S D and on every matching number adds up,
when there are no more numbers can be matched by sliding and block are full then game over, play again.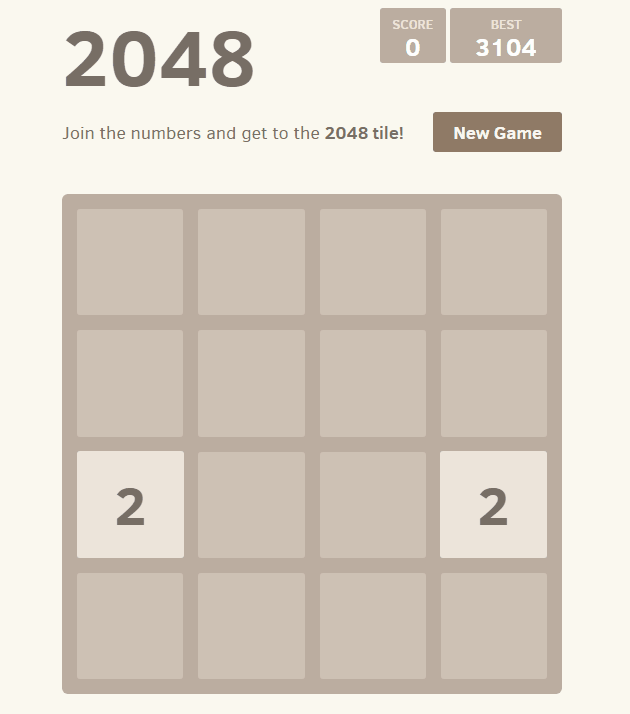 Vector Runner Remix
Don't go on graphics, Vector runner remix will keep you stick to mouse harder than you think, controls are too easy, click to jump double click to jump higher.
Don't just jump keep collecting points and share with the world on twitter and facebook.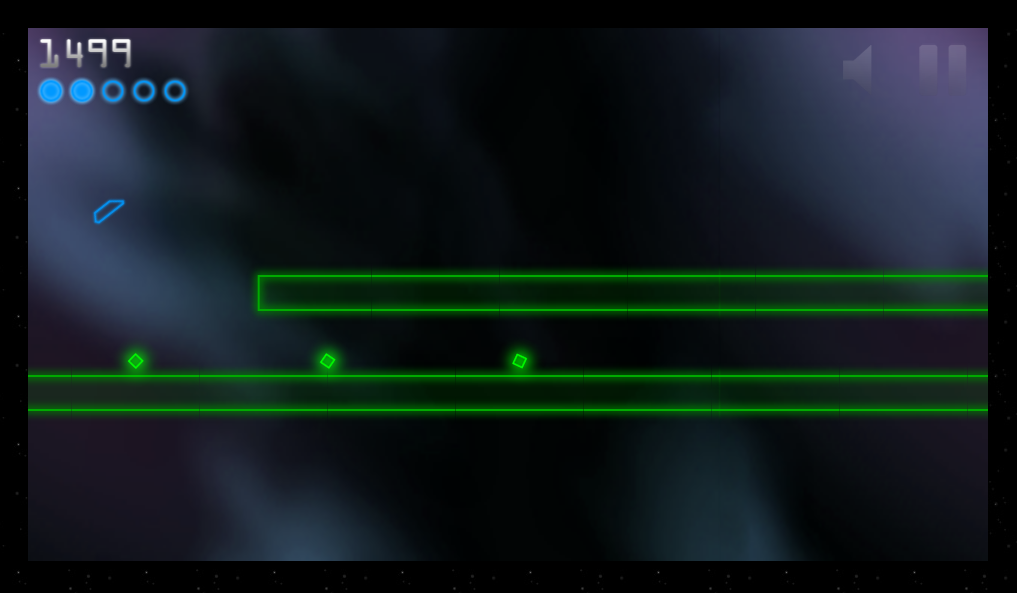 Agar.io
Eat other cells to grow bigger while keeping yourself alive because you are not only one who is eating, but other players can also eat up too.
You can enjoy battle royale mode where the last player alive wins the match.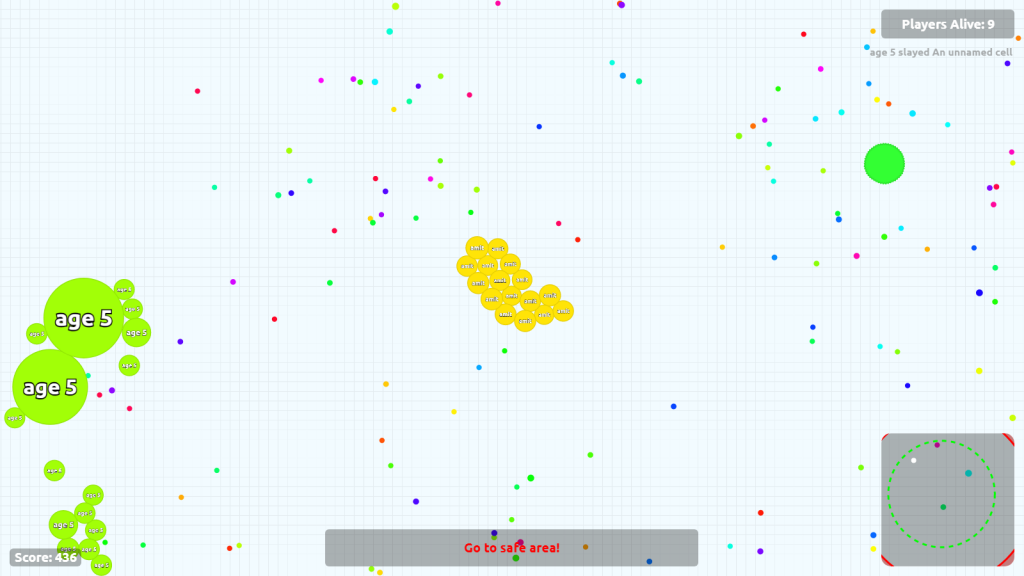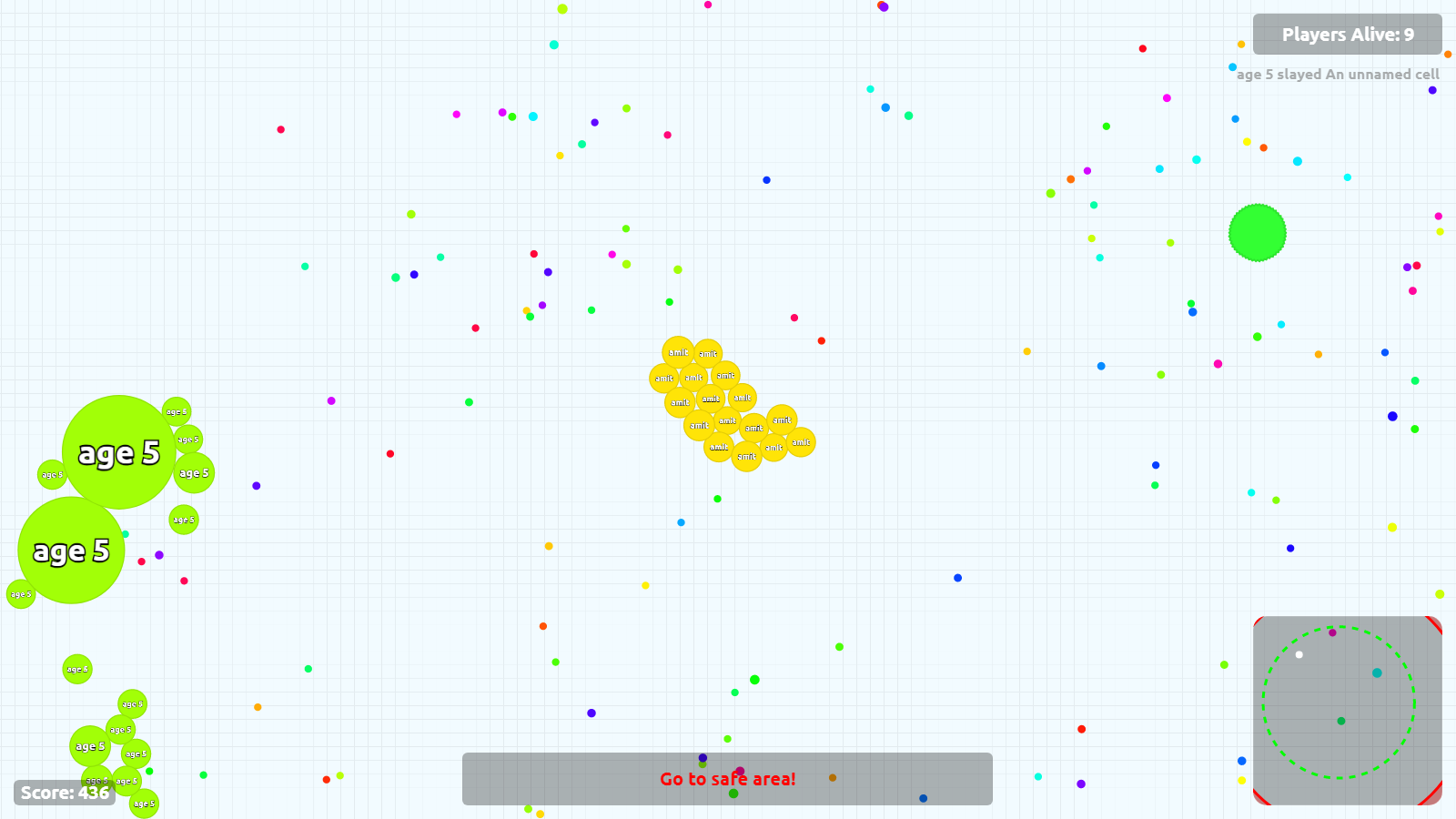 Slither
You have to play like a snake eating cells and don't hit other snakes if you do you die. The game is very competitive.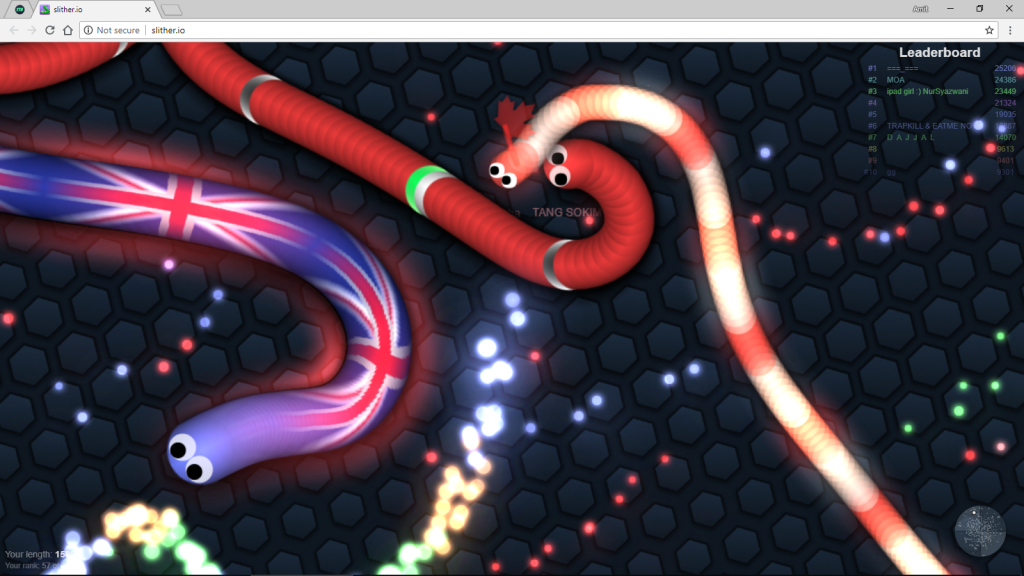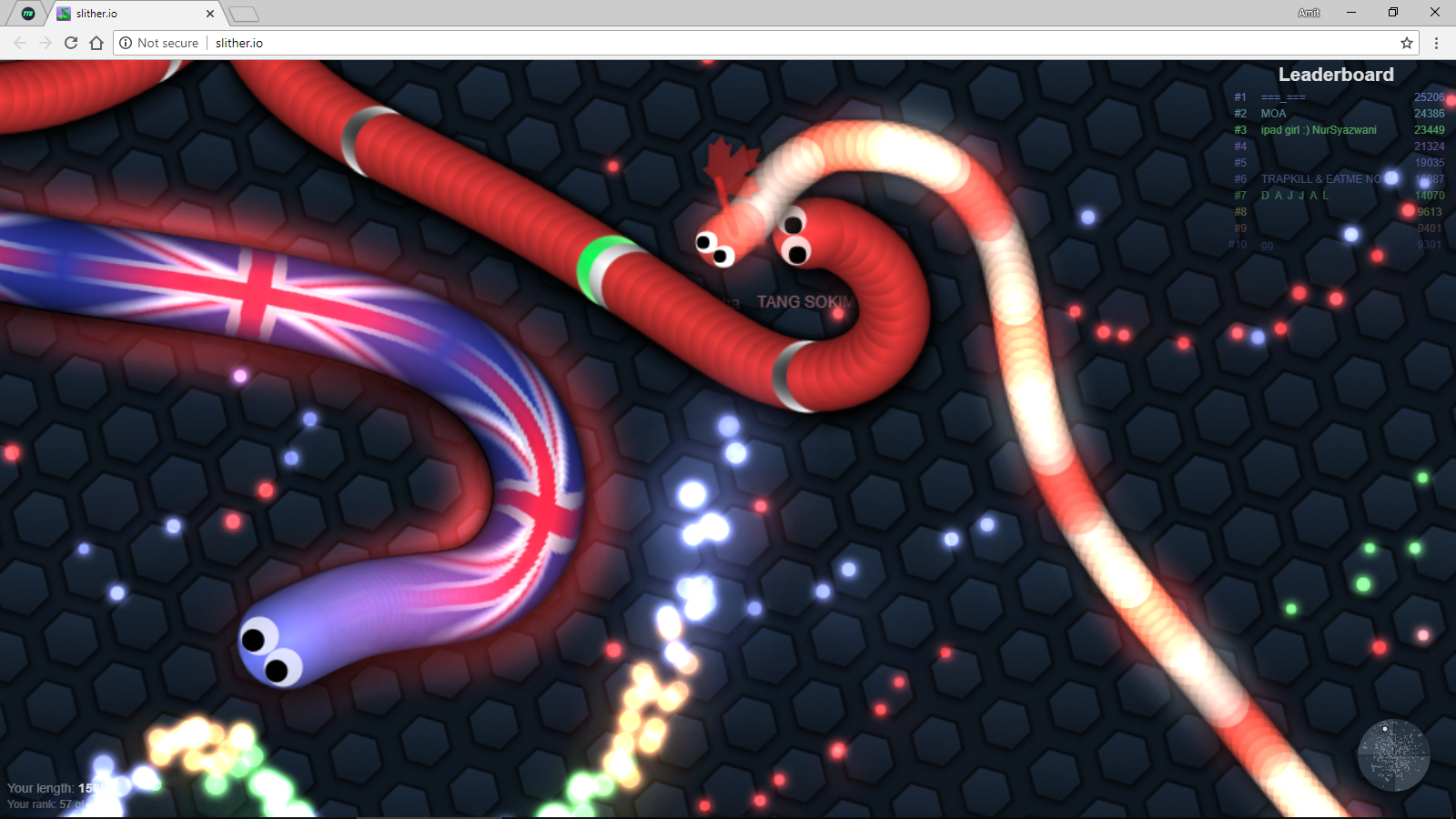 Pappu Pakia
Like Flappy bird but with some few more extra things, keep your bird in the centre while avoiding obstacles. You will get power-ups that will make the game more easy for you.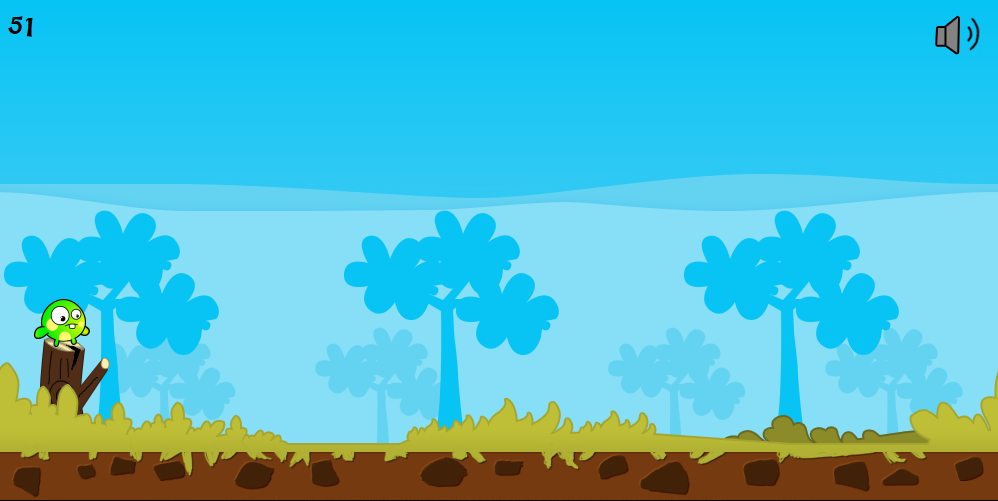 Good Old Tetris
Everyone loves Tetris don't you,
This Tetris is a little bit fast from starting so you have to react fast otherwise gamer over man, game over.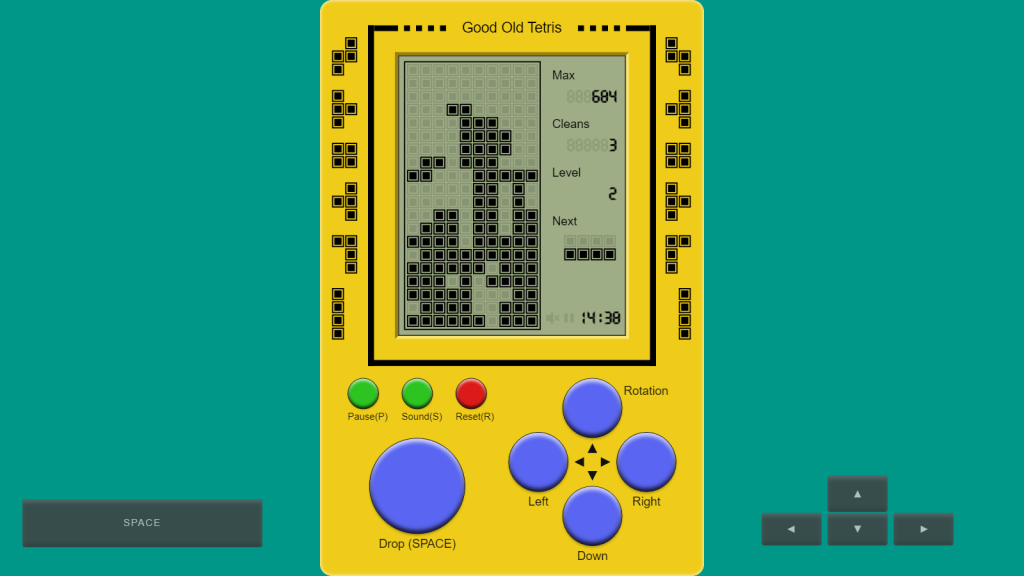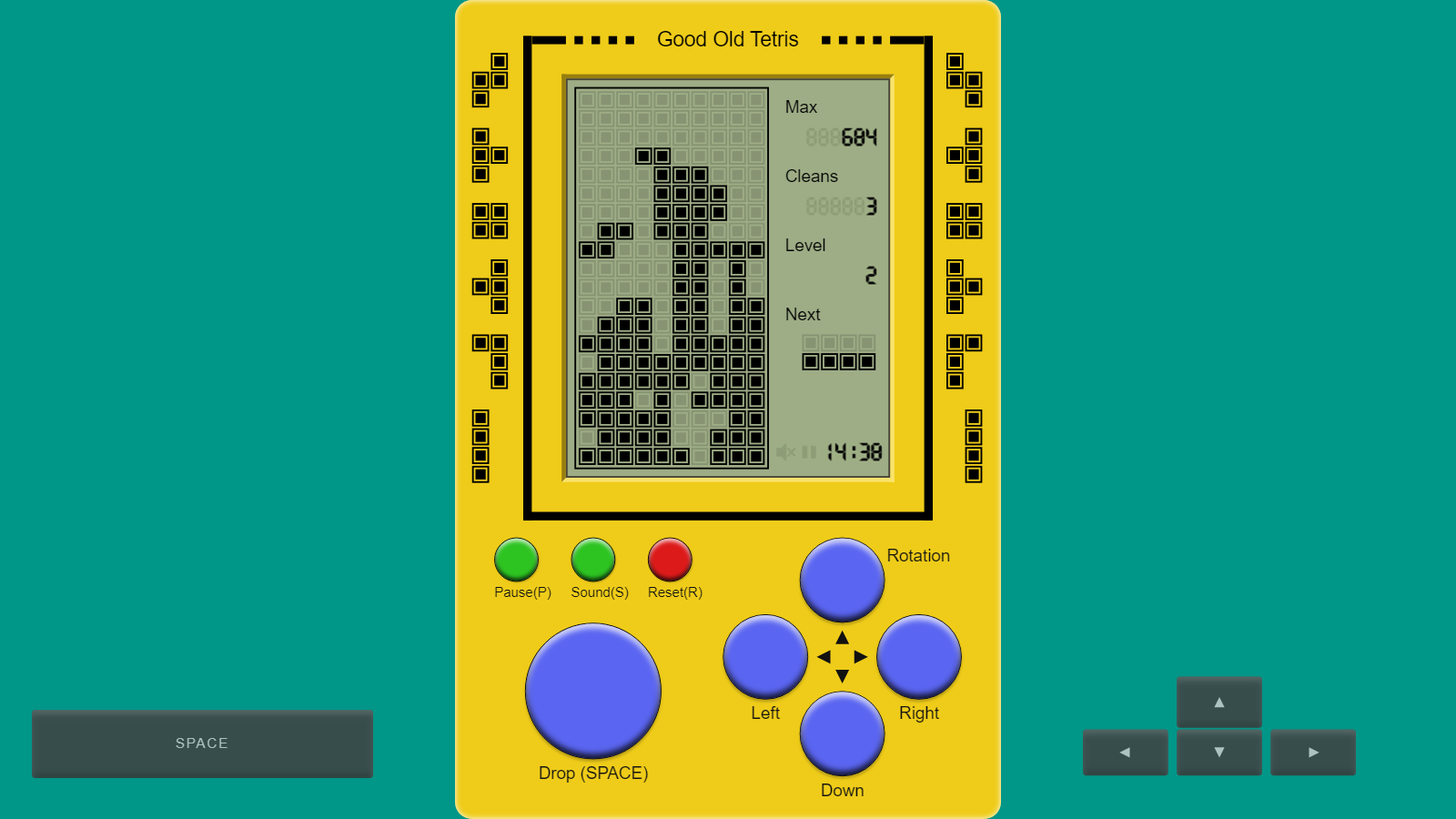 Read Also: Best Free Android Games You Should Try Right Now
Coffee Snake
Keep the snake in the center don't hit the wall and keep eating the ball to earn points that's it,
btw my high score was just 36.

Coil
Circle blue dots before they explode while avoiding red dots from circling,
Faster you move the bigger circle you can make and by circling many dots in single go earns combo and extra points.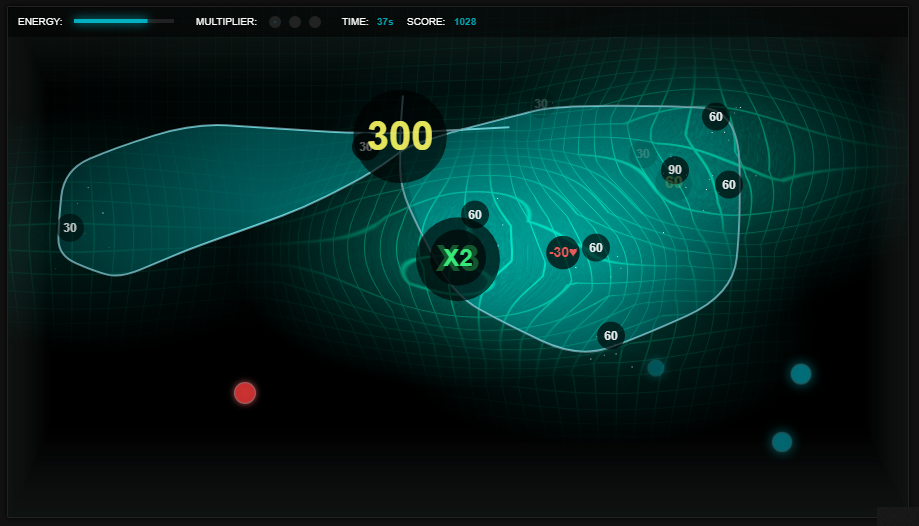 C4 – Connect Four
Unique gameplay with simple logic, make a line of four dots of same colour in any direction to win while stopping other players.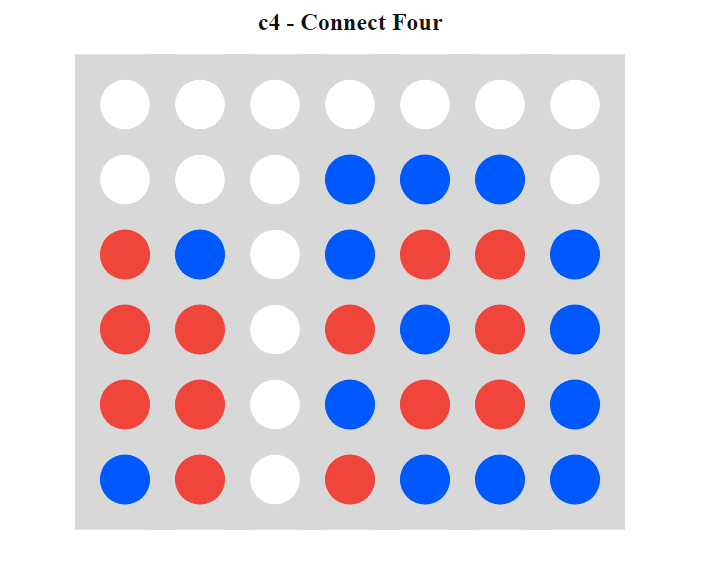 Read Also: Best Android Lite Apps for Low Memory Device to Use
CHANG€
Change is actually not a game, it's a simulation where you are playing extreme life of a supermarket cashier,
whose job is to return the customers right cash after charging bill amount. Be careful if you give extra cash no returns it back.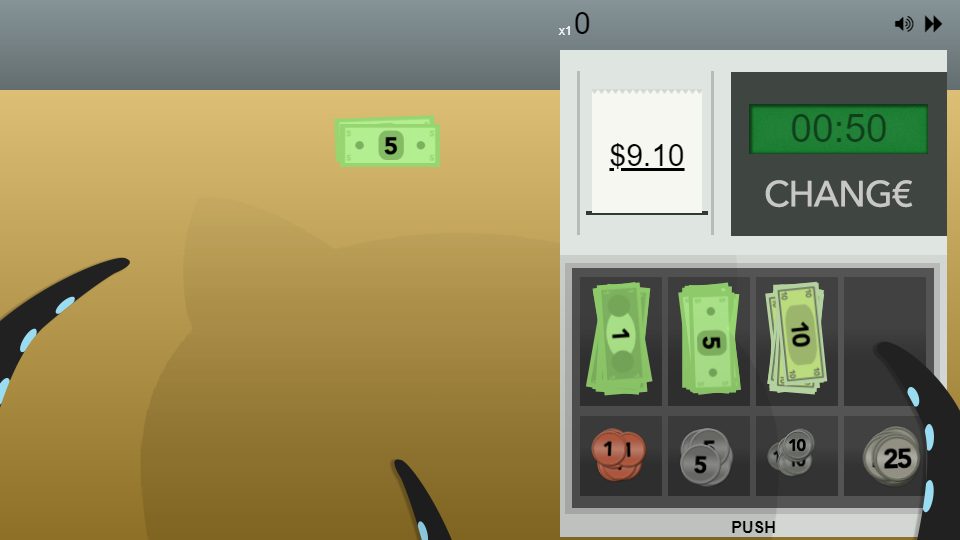 Sinuous
Avoid the red dots while taking power-ups and life.
Sounds easy right but it's not, why not try…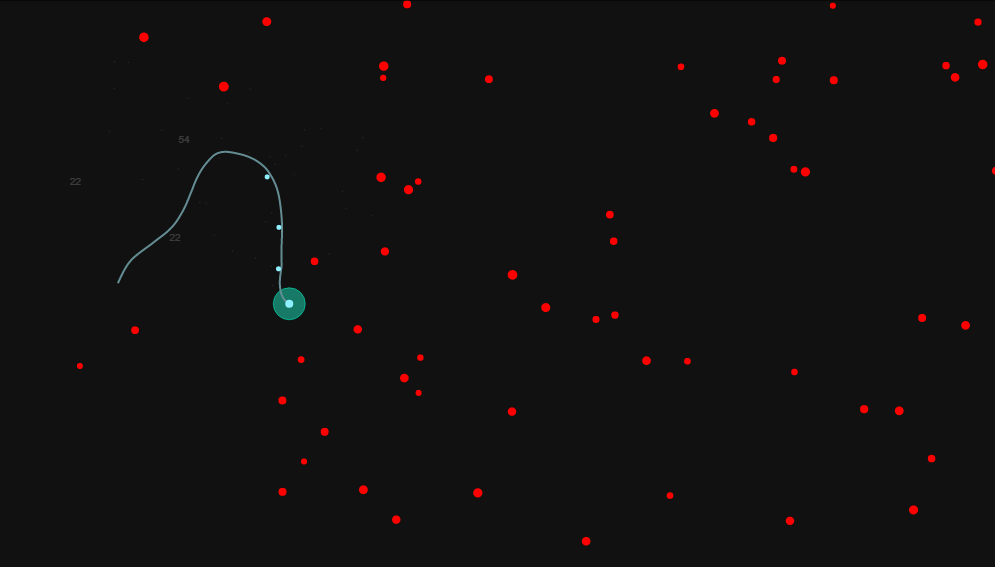 Pixel Race
Need Adrenal rush, then pixel race has it for you,
Enjoy music keep your head out of obstacle and collect points.
Pixel race is too addictive game for everyone.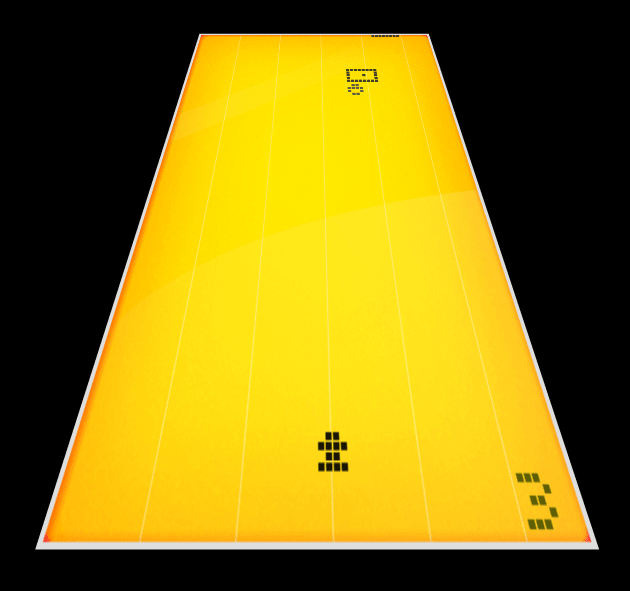 PACMAN
We love Pacman and here is worlds biggest Pacman,
Every map is connected with each other just hop from one to another every map is different,
You just need to be alive.
just say Catch me if you can and start playing PACMAN.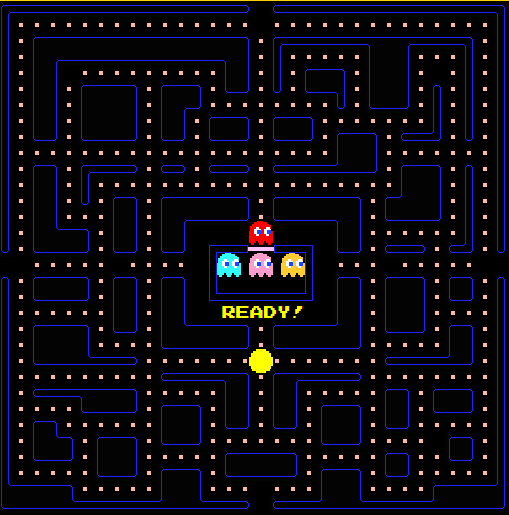 Paper
Just expand your area by covering more and more area on a map, keep an eye on your trail if your trail is hit by other players then game over, you can hit other players trail to vanish them as Thanos did with his snap.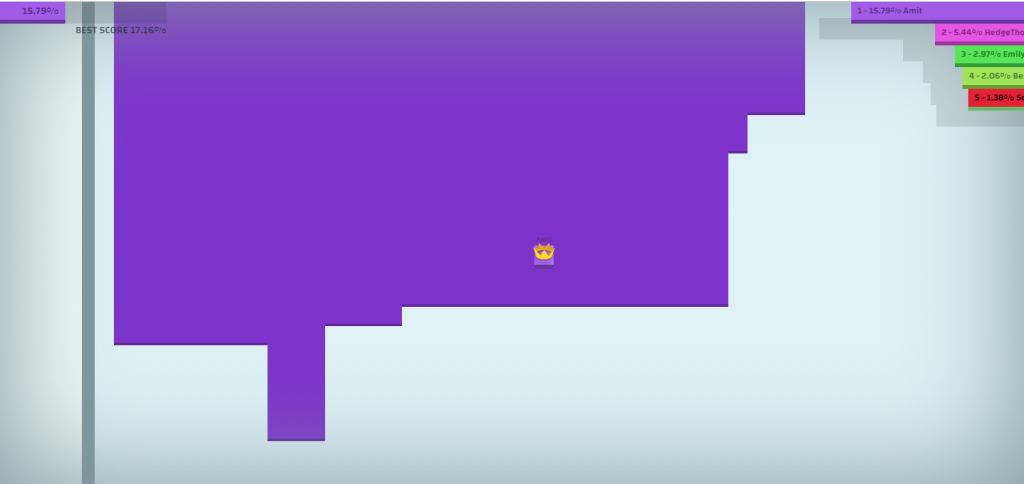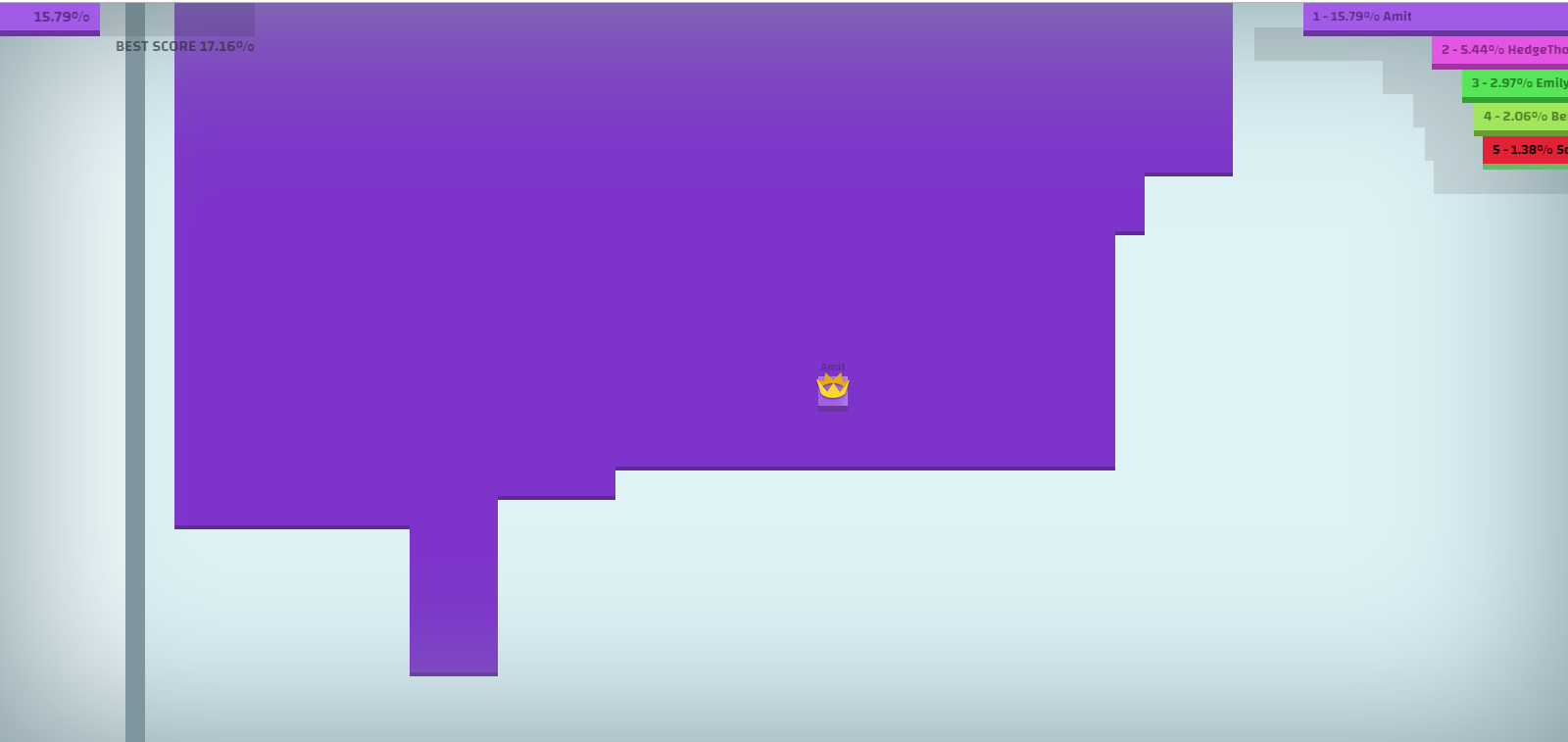 HexGL
HexGL is a fast-paced racing browser game with futuristic design,
You have to complete 3 laps on the track, controls are very easy to use.
What's more awesome about this game is that game is made using HTML5, JavaScript and WebGL.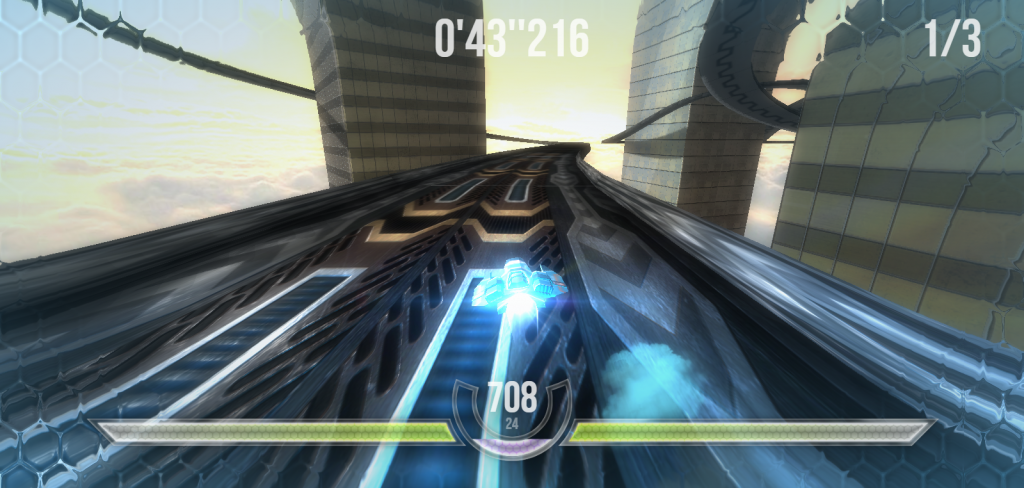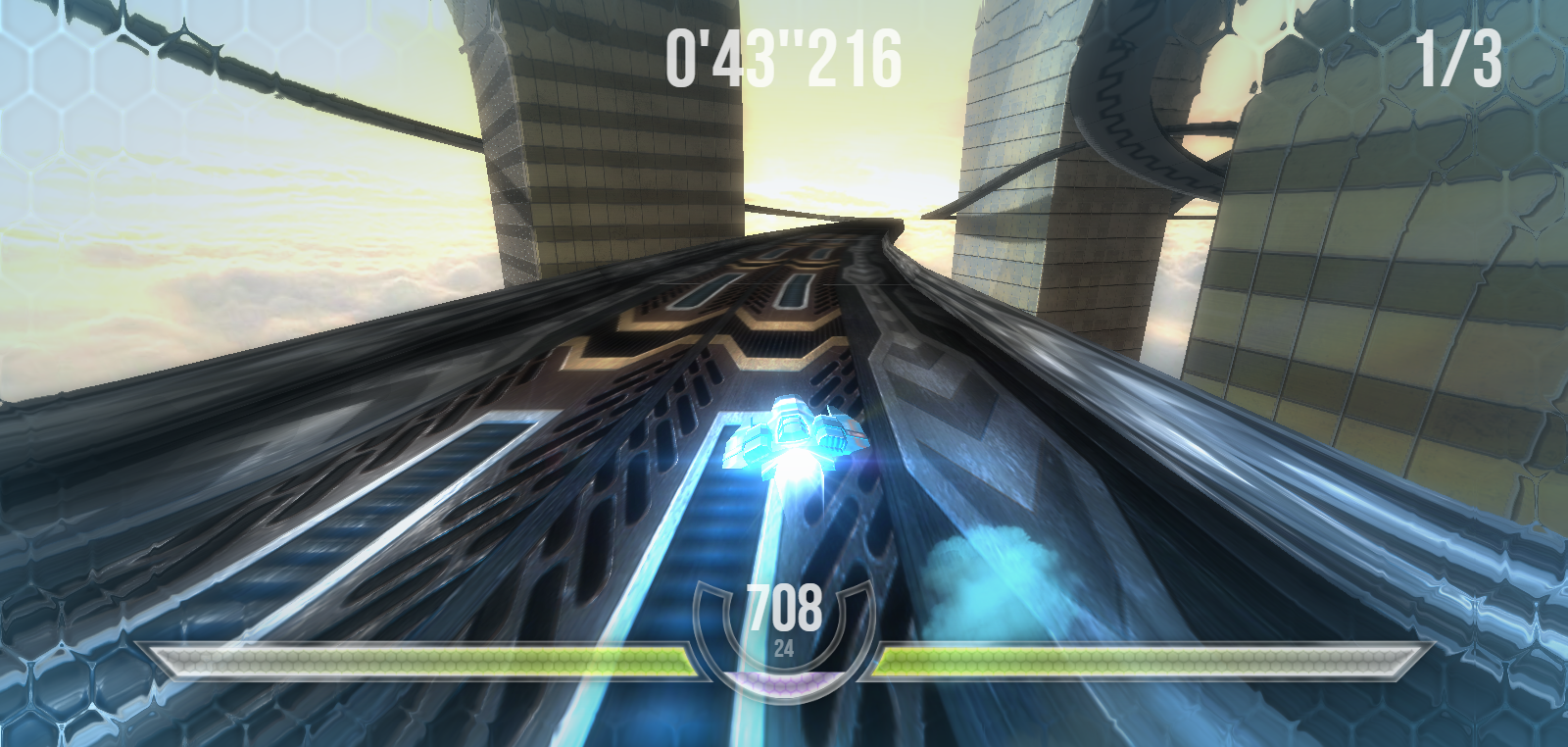 The Wisdom and/or Madness of Crowd
Puzzle based game beautifully you how crowd decided what to do what and whom to trust.
After playing you will understand what affects everyone's decision, why people are biased sometimes.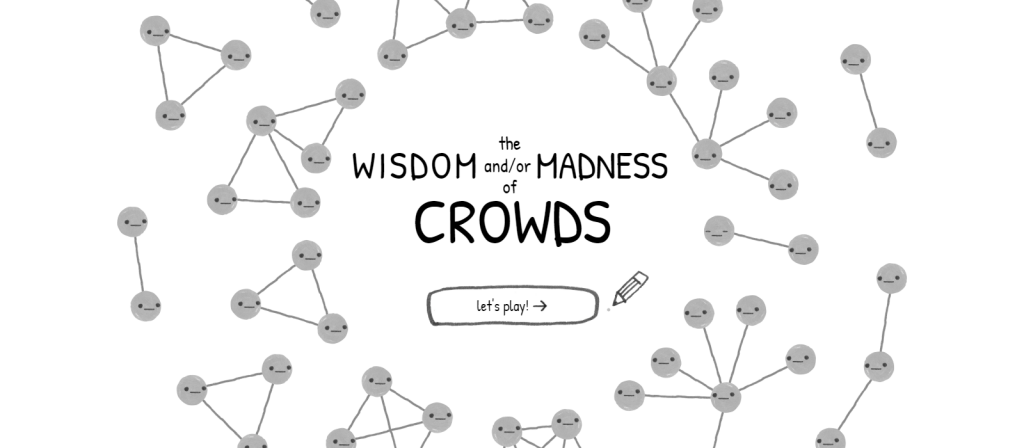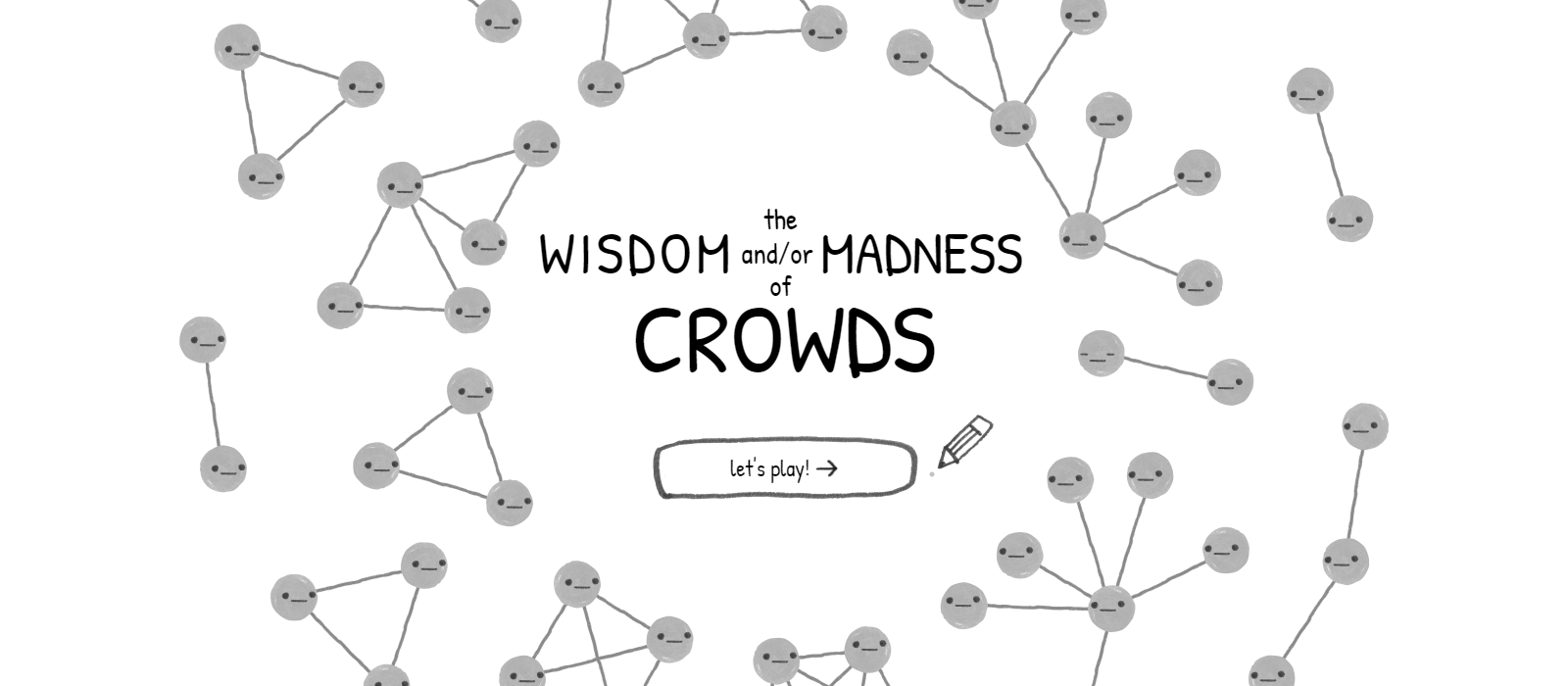 We Become What We Behold
A game about news cycles, vicious cycles, infinite cycles.
It gives a very unique perspective on what we see versus what happens and what we become.


I Saw Her Standing There
but then she was a Zombie
When you love a girl but she zombie then how you are gone love her?
Even you have to protect yourself from other zombies while keeping safe your girl.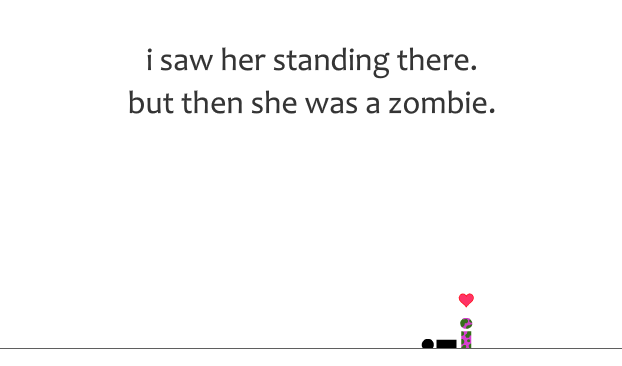 RoboFight
RoboFight is great game with futuristic and modern weapons and great maps,
Game offer great movement machanics every robot has different skills that make player movement unique and fun to play, controls of the game is what makes difference between regular playe rand experienced player,
Only issue I had with game is game don't have enough player base in my region so I have to wait more to play it.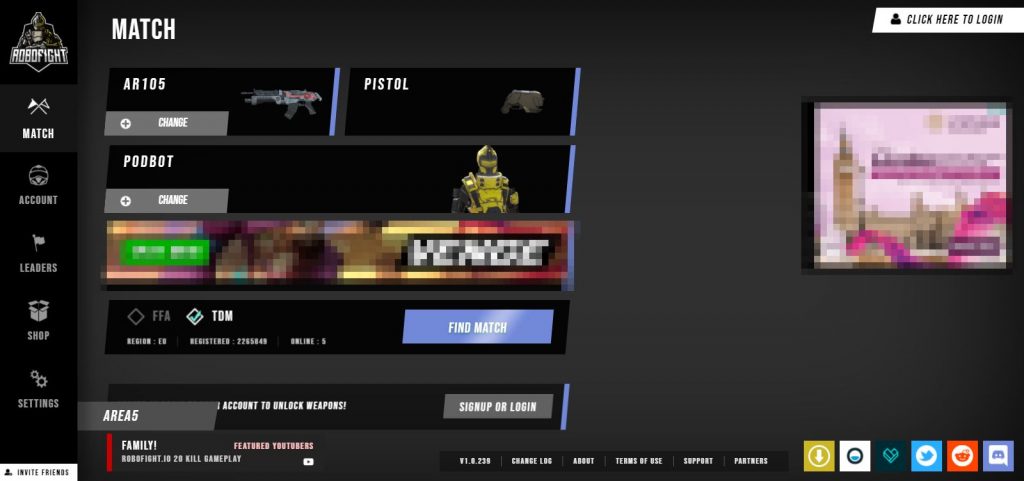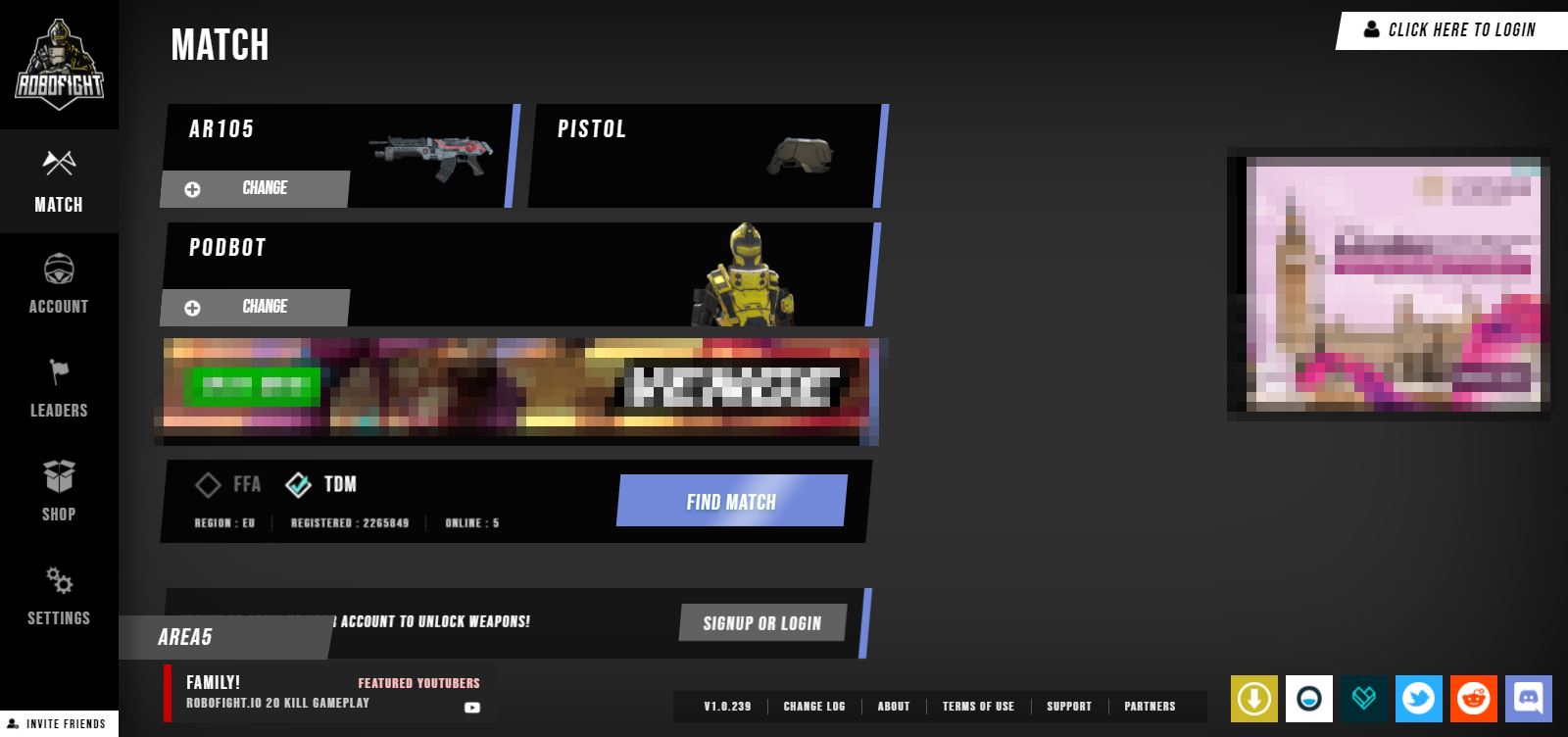 Play RoboFight
Warmerise – Red vs Blue
Another first-person shooter game that brings old memories back, the game is simple to choose one team blue or red and defeat other teams by killing enemy players (deathmatch), you have few guns and grenades and small to play.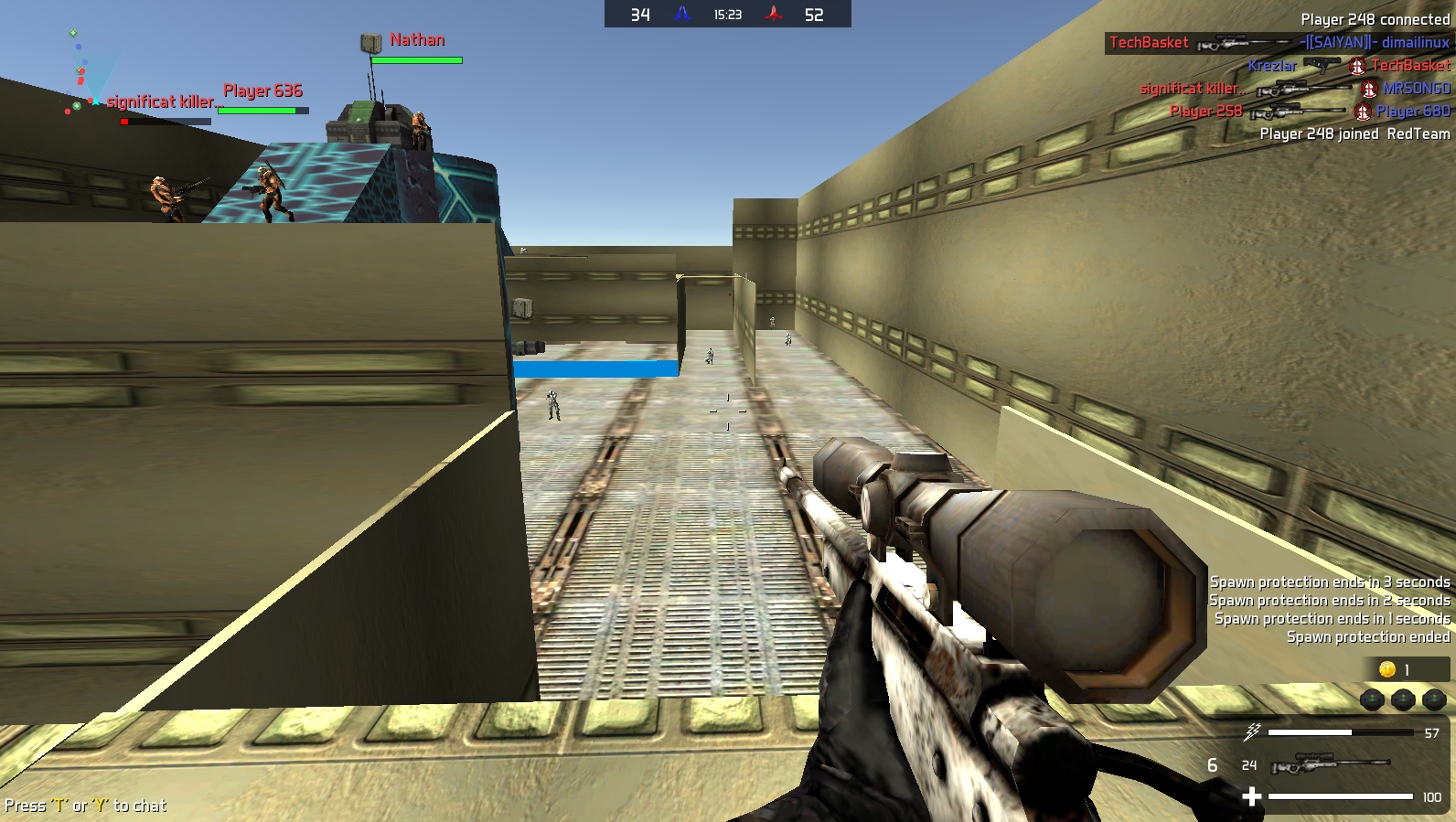 The Sun and Moon
It's not an easy game, it will take time before your hands settle.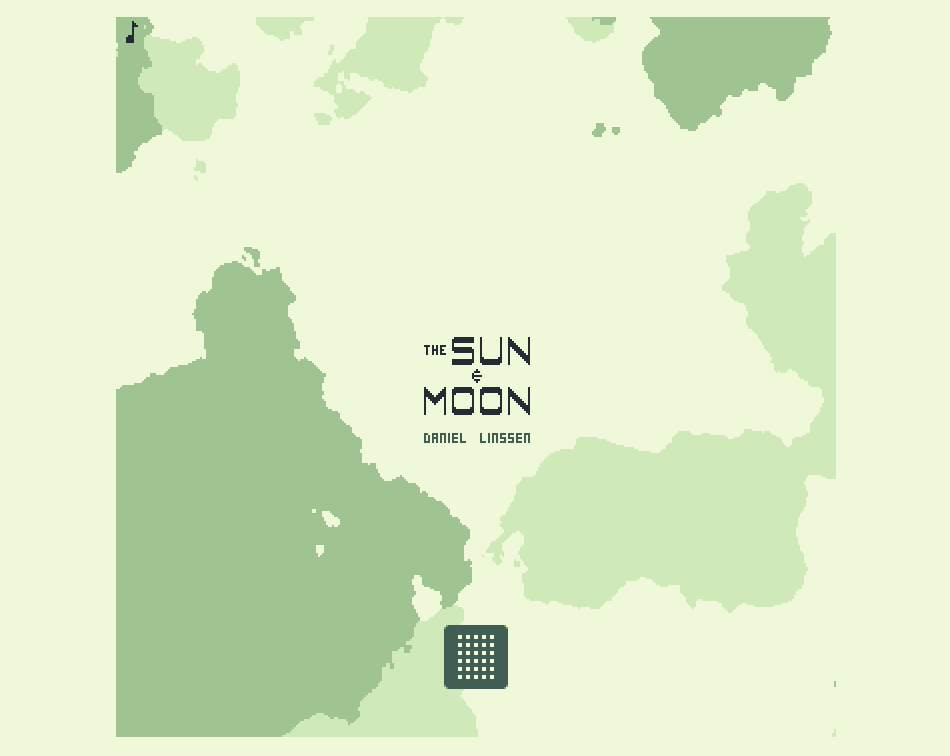 It's Adoorable
If you made it this far then here is something for you,
It's a game with a secret message for you, you use it to send a secret message to your lovely friends.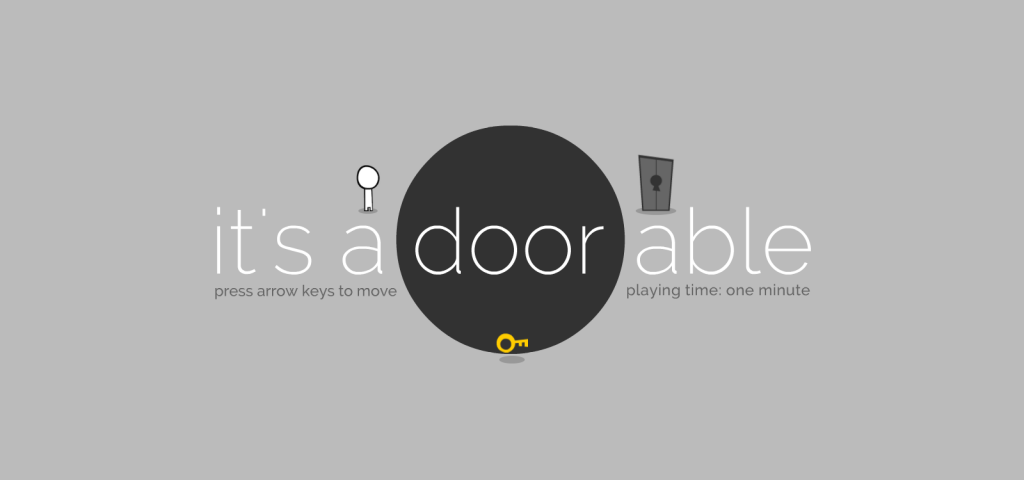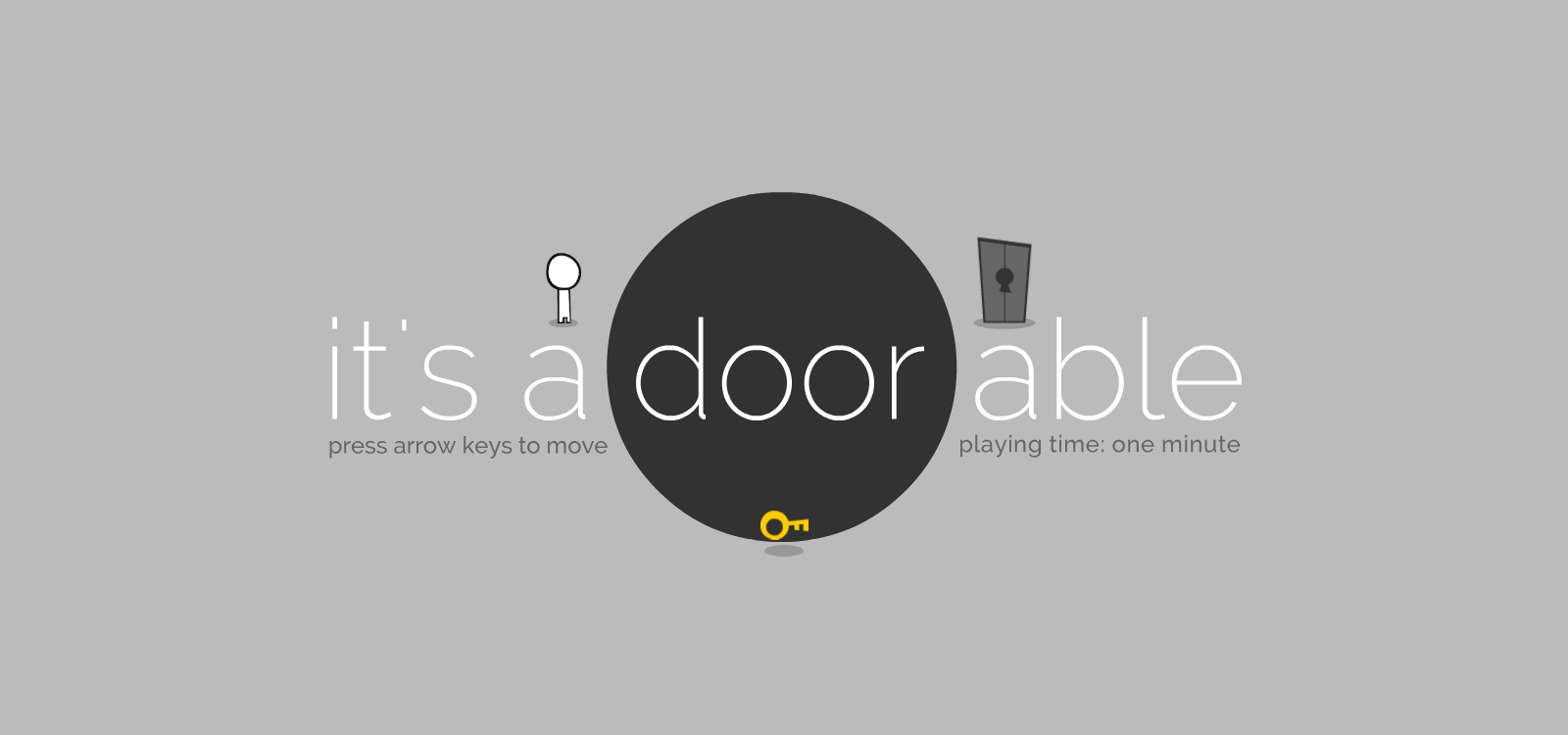 Hole.io
Game is simple you are a hole ( I mean in-game) where you increase your size by eating anything that can fit in your hole, you can eat other players too,
The game offers simple and straight forward 2 modes, the first mode is time-based whoever scores most points in limited time wins the match, if you die during match you will respawn after few seconds, the second mode is a battle royal mode where last player standing wins the match.
Its a very interesting and fun game to play with your friend especially during lunchtime.?
---
Bonus
1500+ online multiplayer games to play with friends
If you still feel you did not get a game that satisfies you then here is a collection of games list where you can try your luck.
Looks like you love playing games that's why we have prepared best free android games for you. You will love them.
Conclusion:
These are the games to kill your productivity anytime whether in office or home.
Maybe you play big titles on console or computers but trying these games anywhere anytime is always a plus point.
Games aren't made to waste your time they can help stimulate the brain, change your mood, strategy planning and thinking one step ahead. This post has included more than 1500+ free top browser games which you can play anytime with your friends.
There are still lots of best online browser based games available. We will be updating this post based on feedback from you.
Don't forget to tell us your favourite one.
Is your favourite browser game not on the list? tell us so others can also play that game.