Netflix is used by over 209 million users worldwide. Netflix is full of original movies and Tv shows and this content is almost unique for every region. So everyone has something to watch on the platform, content is well categorised in broad genres and sub-genre codes.
What is Netflix Codes
Netflix categorizes its shows based on different parameters. one thing is common, they have assigned a numeric digit to each genre.
If you need to find a particular category related to all the shows by using Netflix codes it becomes much easier.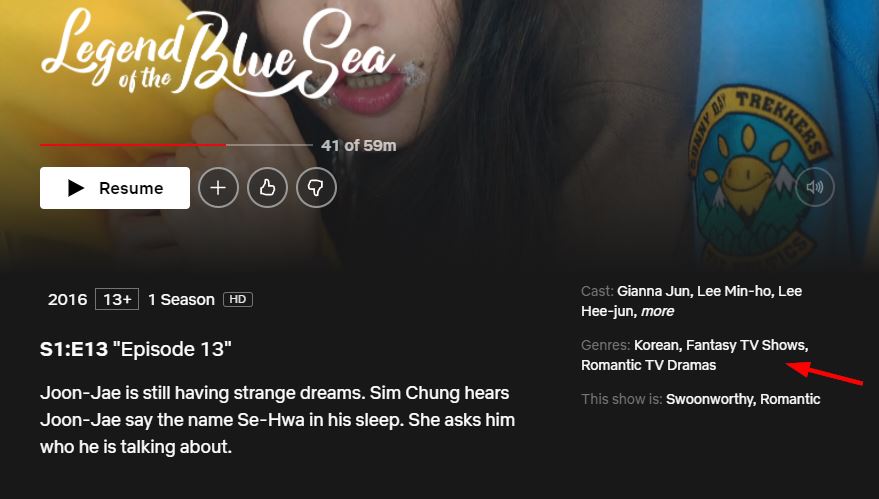 Why use Netflix Codes
Although Netflix tags content in multi-layered genres on the app you won't be able to see all categories because there are so many categories you will be confused;
So Netflix only shows only selected broad categories. These subcategories we also call hidden or secret categories because usually, you don't see them.
These categories help us to directly go to a specific genre page without being lost in the Netflix world.
How To Use Netflix Codes
A common category page URL looks like this
https://netflix.com/browse/genre/xxxxx
Where xxx is a numeric digit which you can take from below list of all the Netflix Codes.
For example, to browse all the action thrillers of Netflix you can add the 43048 code at the end of the URL and it will become https://netflix.com/browse/genre/43048 which you can type in your address bar.
If you are an avid user of Netflix you should definitely read 7 Must-Have Apps for Netflix Users
All Netflix Codes List By Category
Action & Adventure
Classic Movies
Comedies
Dramas
Horror Movies
Romantic Movies
Sci-fi & Fantasy
Sports Movies
Thrillers
Documentaries
TV Show
Teen TV Shows
Children & Family Movies
Anime
Independent Movies
Music
Christmas
Other Movies and Series