Users may access and manage Windows PCs and servers from anywhere with the help of Android RDP (Remote Desktop Protocol) clients. These applications are significant in today's society, where mobility and remote work are becoming more important since they increase productivity and flexibility.
The increasing popularity of Android-based mobile devices has prompted the development of specialized RDP clients that are both powerful and simple to use. With an Android RDP client, you can access your Windows PC from anywhere with an internet connection, creating a seamless bridge between mobile and desktop computing. IT pros, telecommuters, and anybody else who needs to administer or repair a Windows system on the move will find this technology helpful.
This introductory piece delves into the wide variety of accessible Android RDP clients, illuminating the best and most widely used ones. We'll examine the functionality, user interfaces, and safety measures of a variety of Android RDP clients, from Microsoft's official software to third-party alternatives providing sophisticated capabilities. Android RDP clients allow you to access your home computer from the office, assist coworkers with technical issues, or maintain a constant connection to your PC from anywhere.
What are Android RDP clients?

You may access and manage your computer or server from anywhere in the world with the help of Android RDP clients, also known as Remote Desktop Software or Remote Desktop Solutions. IT assistance, system management, telecommuting, and even personal usage are just some of the many uses for these programs.
Applications designed for remote desktop access allow users to access a distant computer or server as if they were sitting in front of it. IT pros and system administrators may monitor and fix distant machines without physically being there, which is a huge time saver. Establishing a remote connection to the target system allows the user to see the desktop and do actions as if they were physically there without the need for actual travel to the site.
As remote work and telecommuting have become more commonplace, Android RDP clients have become more popular as an alternative to traditional methods of IT assistance and system management. These resources allow workers to be productive and communicate with their colleagues even when they are away from the office, at home, or in another place. This is particularly important in times of crisis, like the recent COVID-19 outbreak, which prompted several businesses to implement remote work policies.
Best Android RDP (Remote desktop Applications) Clients
Some of the best Android RDP Clients are as follows:
Microsoft Remote Desktop

The official Microsoft remote desktop app for Android RDP Clients is called Microsoft Remote Desktop. It's a robust and streamlined answer to the problem of establishing a connection between your Android device and PCs or servers running Windows. Because it's integrated with the wider Microsoft ecosystem, this app is great for anyone who utilizes Windows products and services.
Microsoft Remote Desktop's compatibility with other Windows programs is a major plus. It has an easy installation procedure, letting you quickly connect to your distant Windows computer. It's easy to work from afar thanks to the app's snappy touch interface, which works with multiple monitors, high-quality audio and video streaming, and more.
With Microsoft Remote Desktop, safety is a major concern. To keep your remote sessions safe, it uses robust encryption techniques and network-level authentication. Particularly when viewing confidential or work-related material from off-site locations, this attention to security is essential.
AnyDesk Remote Control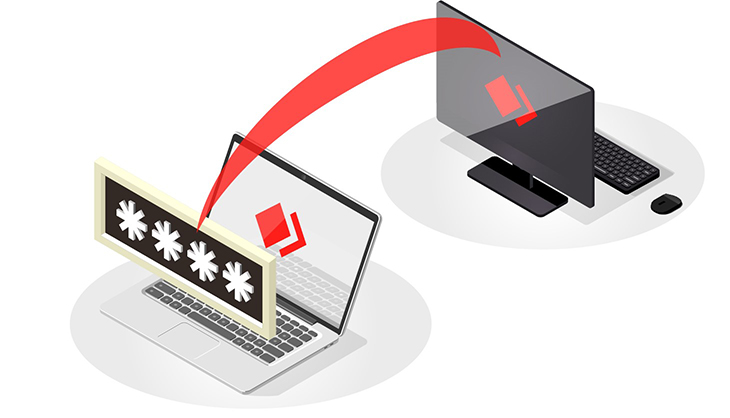 One of the best Android RDP Clients, AnyDesk Remote Control allows you to access and manage distant PCs and servers from your Android mobile or any other supported device. It stands out from the crowd of remote desktop solutions because of its lightning-fast response time. Thanks to its fast processing speed and low-latency technology, it is a great option for real-time activities like troubleshooting, presentations, and group projects.
Whether you're an IT specialist, a remote worker, or just a friend or family member helping out with a computer problem, AnyDesk's intuitive UI will make your life easier. The program is cross-platform and simple to set up on several devices running Windows, macOS, Linux, and mobile operating systems including Android and iOS. The fact that it works on several operating systems is a huge plus.
AnyDesk recognizes the need for security for remote desktop applications. The application leverages transport layer security (TLS) encryption to protect data in transit and access controls and permission settings to limit remote access to approved users. Additional protection may be provided by using AnyDesk's whitelisting capability and two-factor authentication.
Splashtop Personal Remote PC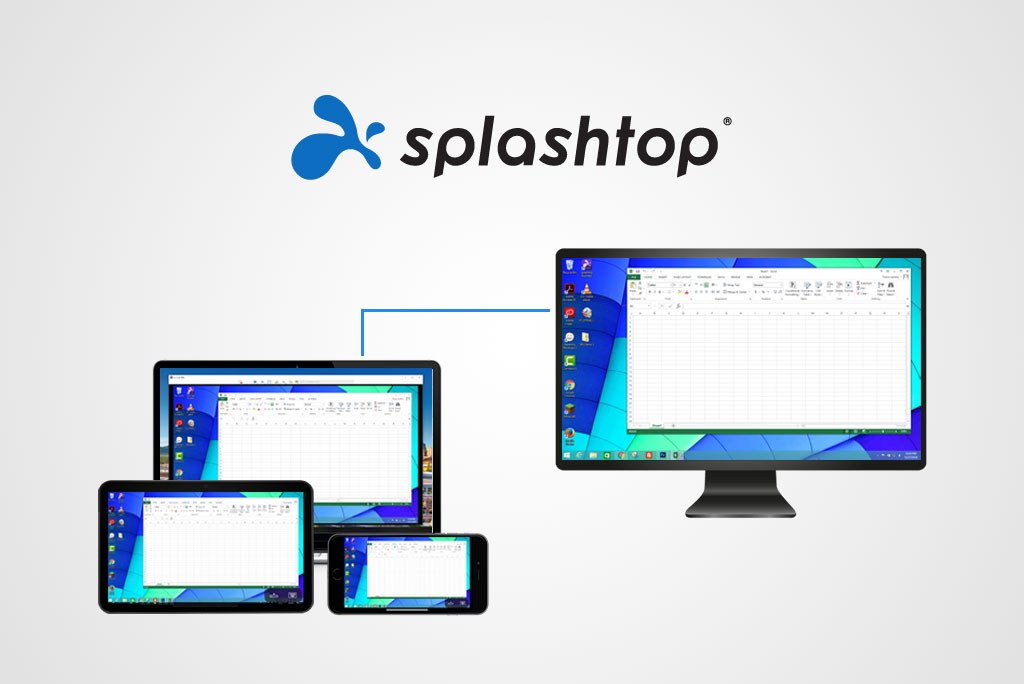 Splashtop Personal – Remote PC is one of Android RDP Clients that provides remote access to and control of a local computer. It has a solid reputation as one of the most reliable options for remote desktop programs. Splashtop Personal has been more well-liked because of its extensive feature set and dependability, making it suitable for both private and professional usage.
Splashtop Personal's capacity to transmit high-quality video and audio is a notable feature. It's a top option for customers who need high-quality remote access for presentations or video conferencing because of the smooth experience it gives while streaming multimedia material or taking part in online meetings.
Splashtop Personal provides robust authentication and encryption to keep your data and connections safe, which is of the utmost importance while working with Android RDP Clients. Users may take safety measures one step further by enabling two-factor authentication.
TeamViewer

TeamViewer is a well-known and flexible Android RDP client program that goes beyond what is possible with regular Android RDP Clients. It is well-known for being both user-friendly and feature-rich. TeamViewer is a favourite among home and office users because it offers features similar to RDP but more than just remote desktop access.
TeamViewer's ability to function on several platforms simultaneously is a major selling point. The fact that it supports not just Windows but also Mac, Linux, and mobile devices broadens its applicability. This ability to work across several platforms is very useful in the current technological climate.
One of TeamViewer's selling points is how simple it is to use. Connecting to distant computers is made simple for even the most tech-illiterate people, which is helpful when remote assistance or support is needed. The program's versatility lies in its capacity to be used in a variety of contexts, from the workplace to the living room.
Parallels RAS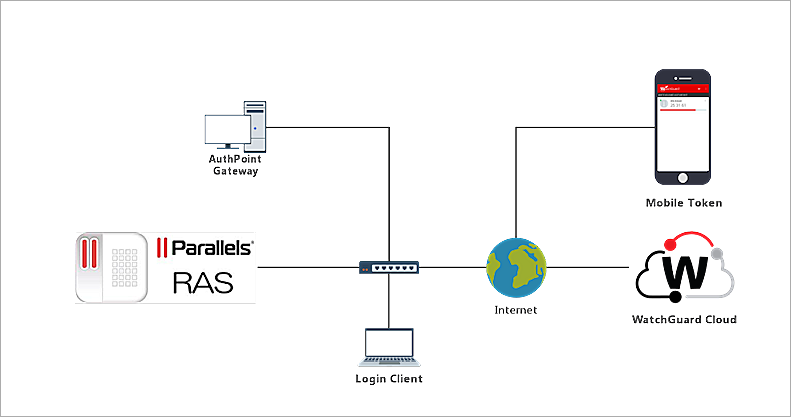 Streamline IT administration and improve the user experience with Parallels RAS (Remote Application Server), a powerful and feature-rich Android RDP client virtualization solution. Parallels RAS has become a popular option among businesses looking for reliable and secure remote access services due to its many cutting-edge features and functionalities.
Parallels RAS's versatility in supporting a broad variety of operating systems and mobile platforms is one of its greatest assets. With this level of cross-platform support, businesses can give their workers access to mission-critical apps and data from virtually any internet-connected device, fostering mobility and productivity in the context of remote work and BYOD policies.
Both scalability and simplicity in deployment are hallmarks of Parallels RAS. It simplifies IT administration by allowing for the rapid deployment, management, and upkeep of virtualized environments. This has the potential to reduce expenses and boost productivity for companies of all sizes.
Dameware Remote Support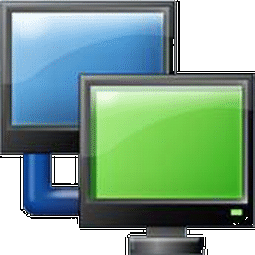 To that end, Dameware has developed an Android RDP clients and control solution called Dameware Remote Support. Dameware Remote Support, created by industry leader SolarWinds, is a popular and powerful remote support and administration solution.
One of Dameware Remote Support's many strengths is that it facilitates safe and easy remote access to client computers, servers, and workstations for IT staff. By streamlining the process of troubleshooting technical difficulties, this application helps both IT staff and end users get back to work faster and more efficiently. It allows IT managers to interact with a wide range of systems and settings thanks to its support for many remote control protocols including Remote Desktop Protocol (RDP) and Virtual Network Computing (VNC).
As a bonus, Dameware Remote Assistance provides several tools that may be used to improve IT assistance. It enables system administrators to do things like talk with people, move data across computers, take control of remote desktops, and more. To further facilitate remote access and assistance for devices with little user interruption, it now comes with a sophisticated Mini Remote Control tool.
Chrome Remote Desktop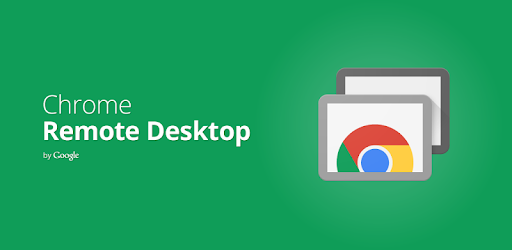 Google's Chrome Remote Desktop is a lightweight and straightforward remote desktop program. Chrome Remote Desktop is an Android RDP client developed by Google and included in the Chrome web browser. If you use Google's Chrome web browser, you may avoid downloading any additional software by using the Chrome Remote Desktop extension. Users familiar with other products in the Google ecosystem will appreciate how easy it is to get started.
Chrome Remote Desktop's ability to function on several platforms is a major plus. It's often used for connecting to Apple and Microsoft PCs, but it also supports remote access to Linux machines. Individuals whose jobs need them to switch between many operating systems might benefit greatly from this cross-compatibility.
Chrome Remote Desktop recognizes the seriousness of security concerns surrounding remote desktop apps. During remote connections, your data is encrypted from end to finish using this tool. Access to the remote computer, however, does need verification through your Google credentials, therefore it is the user's responsibility to keep their Google account safe.
AWS Client for RDP

The Remote Desktop Gateway (RD Gateway) will be set up in the AWS cloud with the help of this solution. With RD Gateway, remote users can securely connect to Amazon EC2 instances running Microsoft Windows without the need for a VPN by utilizing the Remote Desktop Protocol (RDP) over HTTPS. In addition to providing remote administration, this helps reduce attacks on your Windows-based instances.
The solution provides you with AWS CloudFormation templates to quickly and easily set up an RD Gateway in your AWS account. Deploying RD Gateway (Android RDP clients) on AWS can be done in one of two ways: either in a brand-new, standalone VPC or in an existing, domain-joined VPC. In addition, you can use the AWS CloudFormation templates as a foundation for your unique deployments.
Citrix Workspace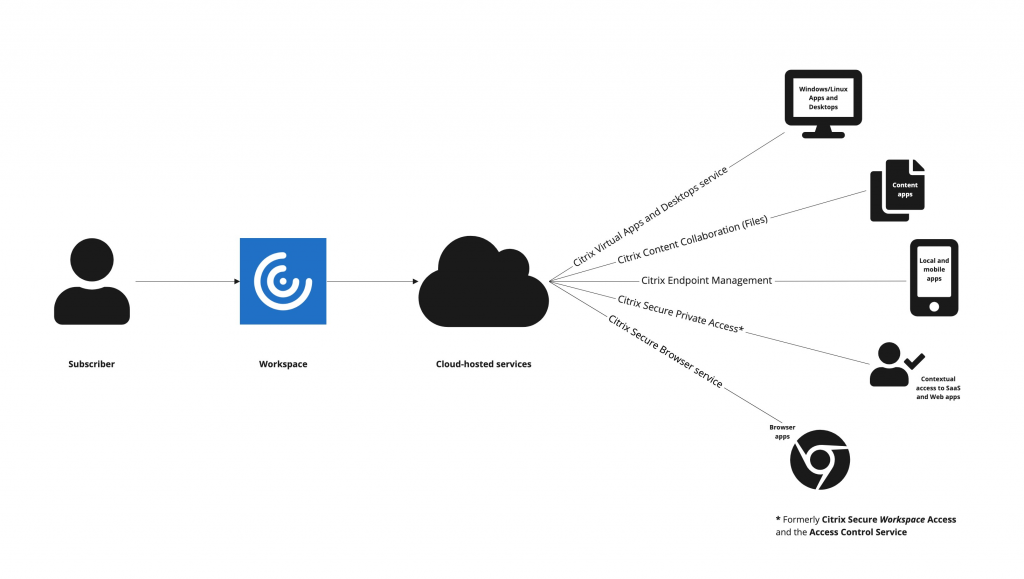 Businesses and organizations may benefit from Citrix Workspace because it offers convenient and safe remote access to their desktops, data, and apps from any Internet-connected device. It's more than just a virtual desktop infrastructure (VDI) since it provides a single location from which to access many different types of data, making it an indispensable tool in today's offices.
Access to a wide variety of programs and data is streamlined and consolidated using Citrix Workspace. This Android RDP client works with both cloud-based and on-premises apps and data to provide a unified experience for users. This simplifies the management of several apps and data sources, which in turn improves the user experience and boosts productivity.
Citrix Workspace takes a comprehensive approach to the pressing problem of data security in today's online environment. By providing superior encryption, multi-factor authentication, and adaptive access control, it safeguards data and applications from beginning to finish. Because of this, it is a reliable option for businesses that deal with sensitive data and must adhere to regulations.
RD Client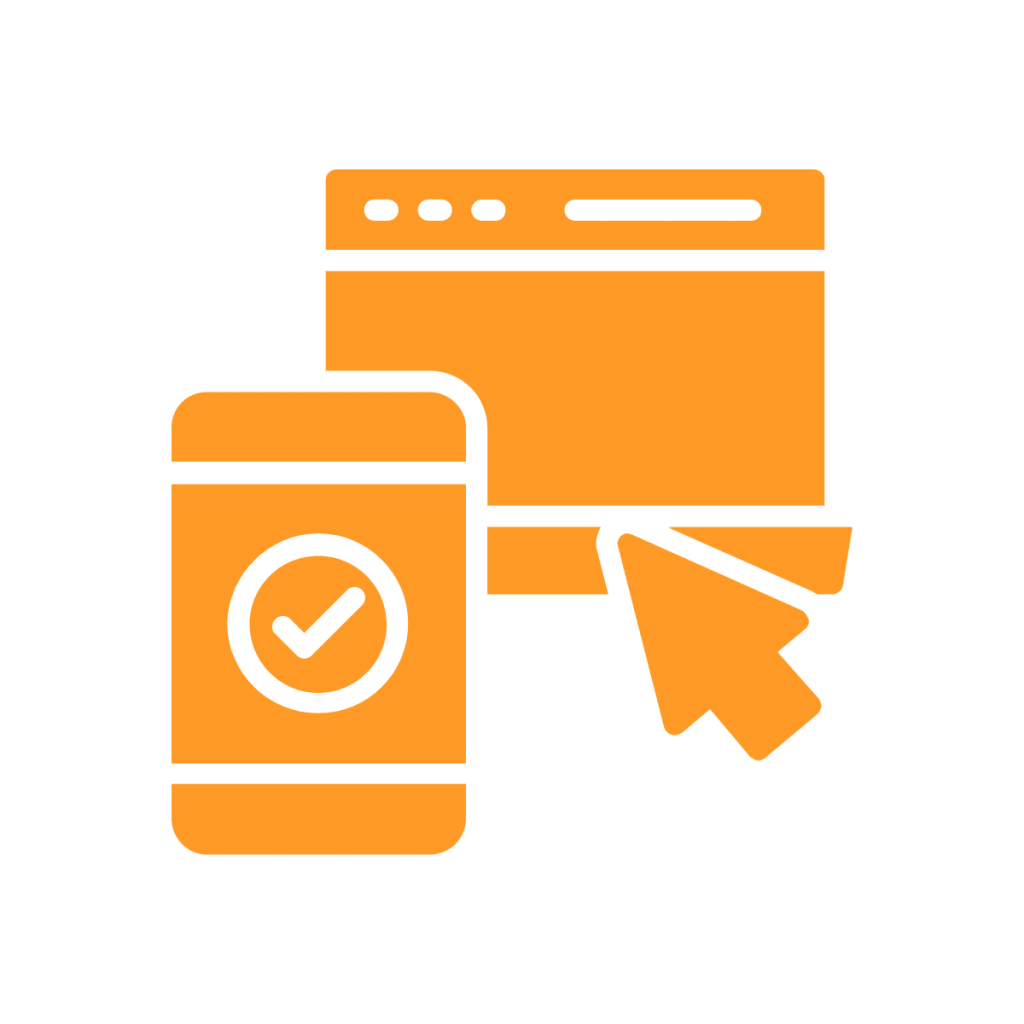 The term Android RDP client refers to a piece of software that enables its user to access and manage a distant computer or server. When a person has to connect to a computer that is in another area, this technology is helpful. It allows users to access a remote system's desktop interface from a distance and work with it as if they were sitting in front of it.
There are several applications for Android RDP clients. These resources are essential for network and computer system administrators to manage, debug, and maintain PCs and servers in a variety of locations. They can set up remote connections, carry out tasks, and provide assistance without physically visiting each computer. This is an efficient and economical method of keeping computers safe and running smoothly.
The role of Android RDP clients in the context of remote work has grown in recent years. They let workers use their work computers from the comfort of their own homes or while travelling. In today's increasingly mobile and remote workforce, this is more important than ever. Whether it's a pandemic or just another day of telecommuting, having these Android RDP clients available can greatly improve productivity and teamwork.
RemotePC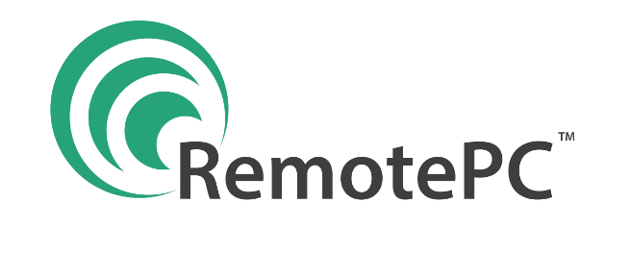 With RemotePC – Best Android RDP clients, customers can access and administer their PCs and servers remotely from just about anywhere, using any device (even Android smartphones and tablets). This powerful program is a good option for remote access since it has many useful features.
The fact that RemotePC works on several platforms is a major plus. It's useful for folks who operate in workplaces with a mix of Windows and Mac systems, or who need remote access to a variety of PCs. Because of its interoperability, it may be used by a wider audience.
When it comes to Android RDP Clients, security is of the utmost importance, and RemotePC understands this. TLS v 1.2/AES-256 encryption, two-factor authentication, and locking the remote machine during a session are just a few of the security features offered to keep your connection private and secure.
Termius

Termius is a powerful and widely-used SSH (Secure Shell) and Telnet Android RDP client that is renowned for its extensive feature set and portability across several platforms. Termius is well-liked by IT pros, network administrators, and developers because it makes the use of the SSH and Telnet protocols—essential for secure remote access to servers and networking devices—more straightforward.
Termius's portability is a major selling point since it allows customers to connect to their distant systems from almost any device running Android, iOS, Windows, macOS, or Linux. This multi-device support guarantees a constant and safe connection while the user moves from one device to another.
Termius's interface is straightforward to learn, so it may be used by anyone with varying degrees of technical knowledge. Termius is an effective tool for managing servers and network equipment, and it can be used by anybody, from seasoned IT pros to beginners. Passwords, public keys, and two-factor authentication (2FA) are only some of the authentication methods that are supported, which together improve security and permissions management.
Conclusion
Termius is a powerful and flexible SSH and Telnet Android RDP client that has shown itself as an indispensable resource for remote server and networking device administration. Termius is designed to meet the demands of IT professionals, network administrators, developers, and users of varying skill levels thanks to its platform independence, user-friendly interface, and robust security features.
Working from several places and devices is made possible by its capacity to synchronize connections and data across devices, making remote system administration easier. Its usefulness and security are further bolstered by the fact that it supports several different encrypted protocols, skins, and the storing of private keys.