Installing Windows 10 comes with a huge collection of built-in apps. But there are a lot of useful and must-have apps for Windows for your PC that can help you do other things. You can use these kinds of apps to get rid of malware, play games, listen to music, draw, watch movies, communicate, and do other things.
Here is a list of the must-have apps for Windows 10, along with links to their websites and information about their most popular features.
Web browser: Chrome and Edge Overall Best
It can feel like you're always looking for the best browser. Some things about our current web browser make us want to switch to a new one every year. When we think about our favourite web browsers right now, Google Chrome and Microsoft Edge are at the top of the list.
Google Chrome

This well-known browser is simple and easy to use. It lets you browse websites quickly and is thought to have the most browser extensions of any browser. It's also useful for people who work on more than one device at the same time because it lets them sync between devices (like phones and tablets). Plus, it downloads files very quickly, making it one of the most popular web browsers in the world. Based on feedback from users and suggestions from professionals, the browser gets new features every month that make it work better. The browser doesn't crash very often and has great features like checking the legitimacy of websites, making shortcuts, and muting for online video and audio files.
Microsoft Edge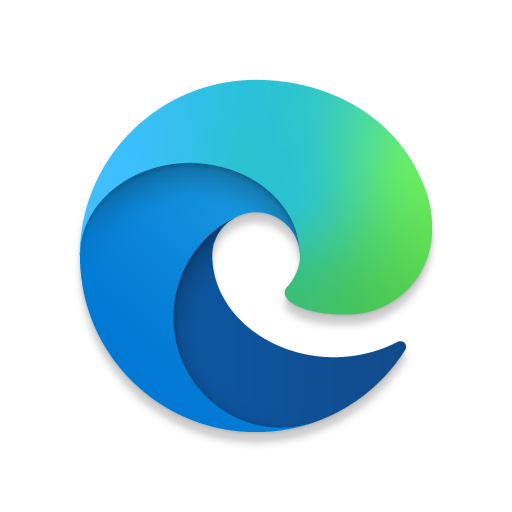 Collections, vertical tabs, and tab groups are built into Microsoft Edge. They help you stay organized and get the most out of your time online. Microsoft Edge comes with built-in security tools like Microsoft Defender SmartScreen and Password Monitor that can help keep you and your family safe online.
Trackers are tools that websites use to keep track of what pages people visit and when. Trackers can't get to network and browser-based storage through Microsoft Edge's tracking protection feature, which keeps users safe from being watched online.
Edge has cut down on the extra stuff that most modern browsers, like IE, had. For instance, it stopped supporting ActiveX controls, which can't be moved from one computer to another and are known to cause security problems. Edge is a simple browser that was made with web standards and web services in mind. During development, it was given the code name Spartan, which comes from the browser's light structure, which is meant to make Edge work on a lot of different platforms, most of which are mobile devices.
Firefox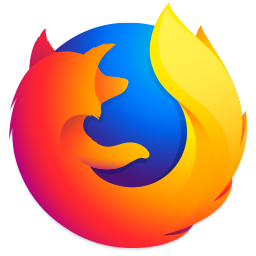 Everyone's favourite browser, Firefox, has been the Swiss Army Knife of the web for a long time. It can let you know if your email address is linked to a known data breach, stop those annoying allow-notifications popups, stop browsers from "fingerprinting" you, and add a picture-in-picture video mode to the Mac version.
It can still be changed in any way you want, both in terms of how it looks and the extensions and plugins you can use. It was starting to lag behind other browsers like Chrome before the overhaul last year, but now it's much faster and more stable, even on pretty basic hardware.
Brave

Most web browsers make money by collecting information about you, but Brave is different because it doesn't do that. When Brave needs to collect any data at all, it relies on data from all of its users to make its browser better. Its advertising model is based on user privacy. This Brave browser review will check if it lives up to its name as a safe web browser.
Besides being known for protecting privacy, Brave is also known for having built-in features that you would normally have to add with an extension. This has an ad blocker, HTTPS Everywhere, and even a wallet for cryptocurrencies. Having more built-in features is not only more convenient, but it also saves your CPU from the stress of adding too many extensions to your browser.
Cloud storage: Google Drive and Mega Overall Best Free
The emergence of privacy-oriented providers and healthy competition among established market leaders like Dropbox, Google Drive, and Microsoft's OneDrive have benefited users. Read about must-have apps for Windows here in detail:
Google Drive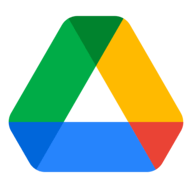 As a cloud service, Google Drive's primary purpose is to alleviate strain on your local storage. Cloud storage allows you to free up space on your computer by storing your files on the service's own remote servers (the "cloud"). This frees up storage for things like games and must-have apps for Windows that require a lot of space.
Cloud services, however, have many more advantages than conventional methods of data storage. When you store data in the cloud, you can retrieve it from any internet-connected device, regardless of where you happen to be. In addition, you can easily collaborate with others by simply uploading and sharing your files online.
Google Drive is automatically installed with every Google account. With 15GB of free space after signup, the service is a strong contender for the title of best free cloud storage.
Microsoft OneDrive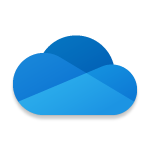 Put simply, OneDrive is cloud storage provided by Microsoft. Everyone with a Microsoft account has access to OneDrive. You can choose to sign up for any of the OneDrive limits which entitle you to 5GB of free storage. Alternatively, as a subscriber to Microsoft 365, you will get 1TB of data storage. This would interest enterprises with a need for large data storage space.
Now, while OneDrive is indeed a cloud storage platform, it can also serve as more than just that once you understand what's Microsoft OneDrive account. Some organizations use it as a storage space for their document management systems or have it as a backup for important files and so much more.
Dropbox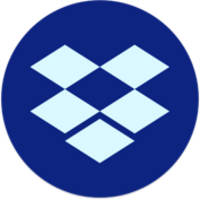 Many people use the term "cloud storage" to refer to Dropbox, which is a file-hosting service. There are many other cloud storage services available besides Dropbox, such as Microsoft OneDrive, Box, Sync, and Google Drive.
When you sign up for Dropbox, you gain access to a designated amount of space on a server in "the cloud." After downloading and installing the Dropbox app on your computer, mobile device, or both, all of your local Dropbox files will be synchronized with the Dropbox cloud.
System utility:
The system utility-based must-have apps for Windows are as follows:
Windows PC manager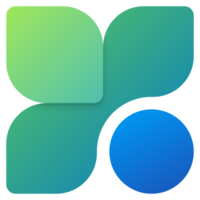 Microsoft PC Manager is a centralized Windows management application that, like other third-party programs, helps users declutter their computers, get rid of unnecessary files, organize their large files, check the status of their PCs, and increase their performance. The PC Manager also centralizes a number of Windows tools, such as Storage Sense, Antivirus, and Security Settings. This means that the Microsoft PC Manager is the central hub for all administrative functions.
The beta version of Microsoft PC Manager is now available. However, it can be downloaded on any Windows PC that is capable of running it. The website states that the program works with Windows 11 and Windows 10 version 1809.
Advanced System Care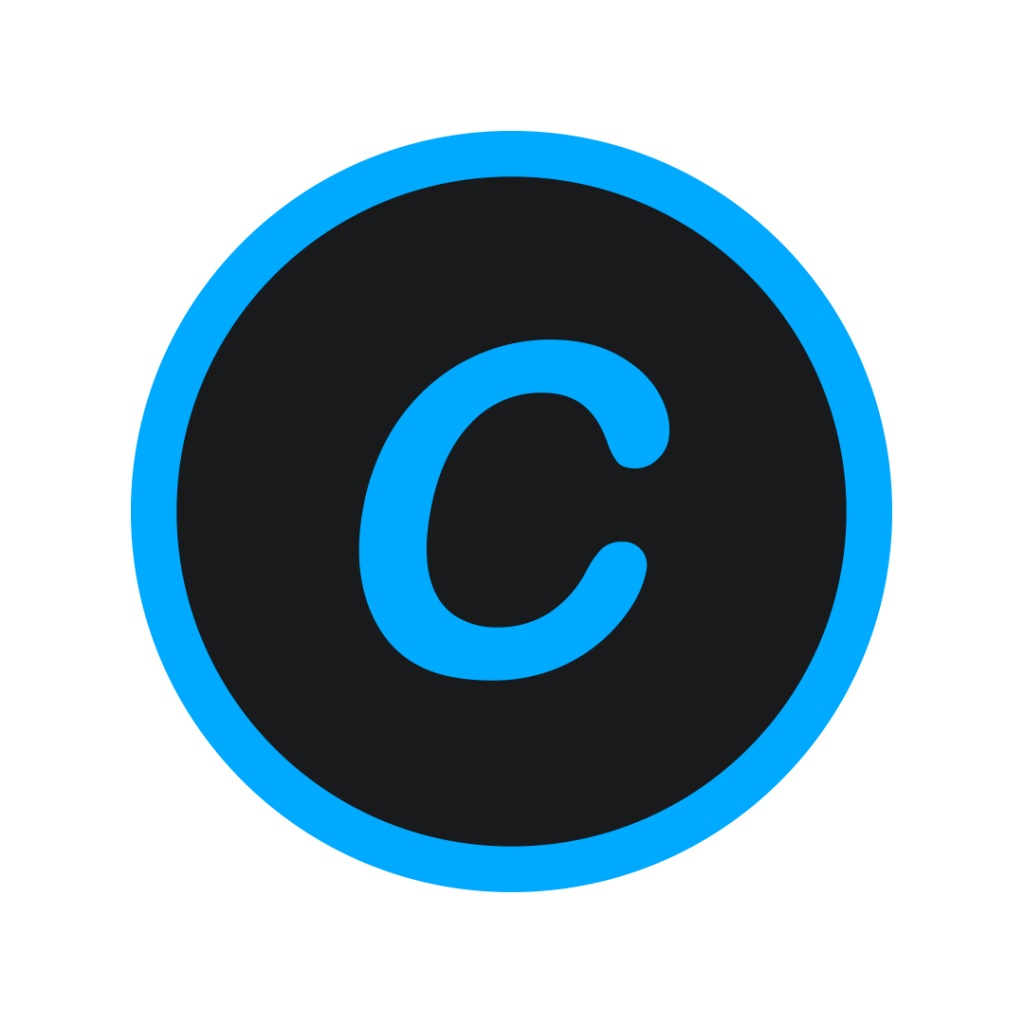 The free version of IObit's powerful SystemCare tools is called Advanced SystemCare. Cleaning out old temporary files that could be slowing down your computer is just one of the many utility tools built into SystemCare. The new AI mode will automatically clean your computer based on how you typically use it.
Both casual and power users of computers will find use for Advanced SystemCare's many features. Unfortunately, many features are only available in the paid version; if you need more features, you may find that Total System Care or Wise Care are sufficient.
TreeSize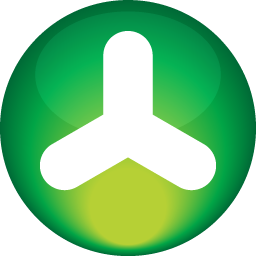 To inspect disk usage without spending a dime, try Treesize Free. This utility makes it simple to learn the cause of a computer's or file server's decreasing free disk space. In fact, it provides instantaneous insight into which directories and their contents are hogging the most space on your hard drive. This program is easily accessible via the Start menu or via the context menu of a selected folder. Then, perform a scan to reveal all folders and subfolders in an Explorer-like interface, complete with detailed information about the size of each subfolder.
TreeSize allows you to examine your most vital storage systems and clean up and manage your files without any intermediaries. Manually or automatically on a schedule, you can evaluate space utilization with charts and graphs, generate reports, and hunt for old or duplicate files based on specific criteria.
Ninite

Ninite is a user-friendly online service that installs a large number of programs simultaneously on a user's computer.
Instead of manually managing the apps, it does so through a program you download first. Using the app installer to download multiple must-have apps for Windows at once is a fast, simple, and safe option.
Ninite provides a retry/reinstall link in the event that an already installed app requires maintenance. You can control your software programs through an interactive web interface. You can update, install, or uninstall must-have apps for Windows in bulk or one by one, depending on your preference. Machines that are currently offline can be given instructions through the web interface, and those instructions will be carried out the next time the machine is online. However, Ninite cannot update any currently active applications. To force an update, you must close the app manually.
Ditto – Clipboard Manager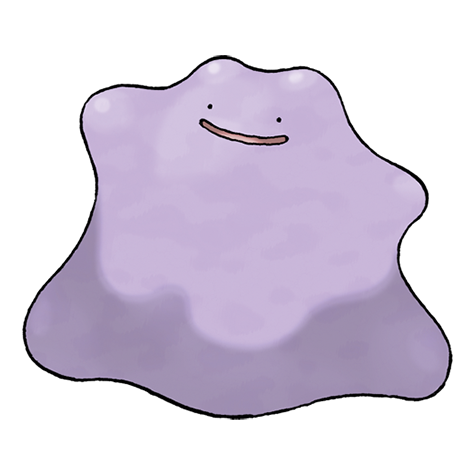 Ditto is an add-on for the clipboard that comes with Windows. Another must-have app for Windows. It keeps track of everything you put on the clipboard so you can get to any of them later. This app lets you save any kind of data that can be copied to the clipboard, including text, images, HTML, and your custom formats.
You can change how Ditto works to suit your needs by setting the maximum number of saved copies and the expiration date for copied entries.
A more advanced user can also set up computers on the same network to share their clipboard items by using IP addresses or computer names. You can mark a record as a sticky clip, which is another useful feature. This way, you can keep the most important ones at the top or bottom, and setting a hotkey for this is helpful. You can also group copy, which means you can put together a bunch of clips and set up a shortcut to copy them all at once.
Antivirus:
The Antivirus must-have apps for Windows are:
Windows Defender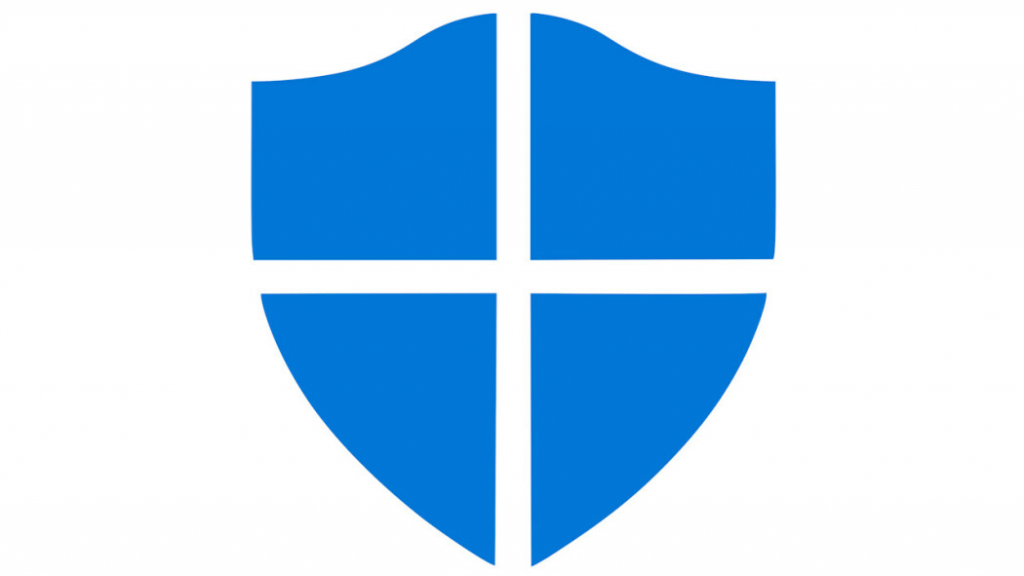 Windows Defender – the must-have app for Windows is an anti-malware program developed by Microsoft. It was an anti-spyware application developed to defend Windows PCs from malicious software and prevent unauthorized access. It was first included in the Windows Vista installation disc and is now a part of Microsoft's free Security Essentials suite.
Unlike other free antivirus programs, Microsoft Defender Antivirus does not need to be installed on your computer. The Windows Security must-have app for Windows is launched when the Defender icon in the notification area is clicked on. The anti-virus protection and six other feature groups are easily accessible from the main security screen's large icons. When you select a security option using the icons (or the corresponding menu item in the sidebar), a new page will open with more information about that option.
Malwarebytes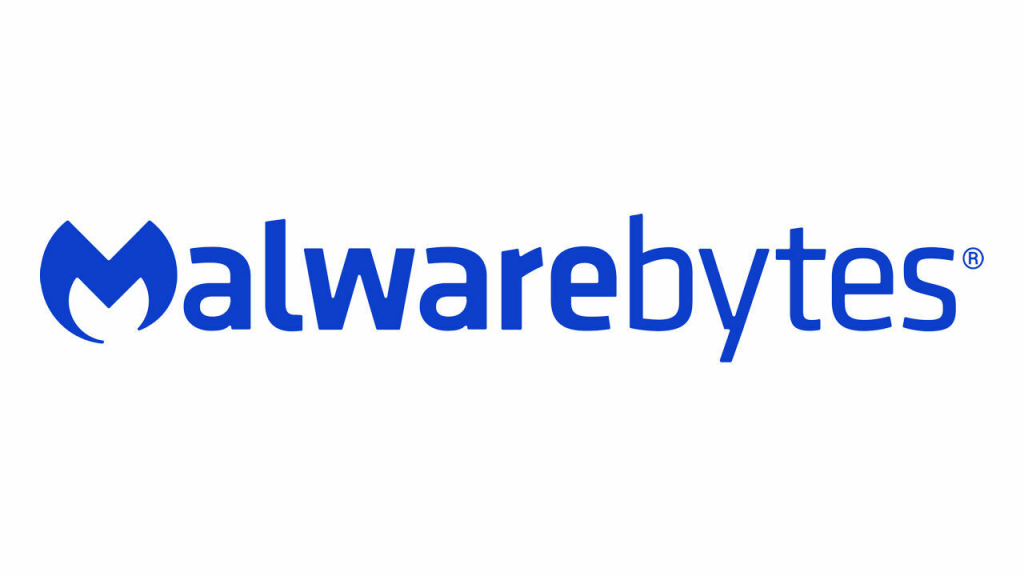 Malwarebytes – another one of the must-have apps for Windows is efficient anti-malware software with a minimal interface. While the app's security and usability are top-notch, it's missing some essential features of today.
We found a few unusual properties, in addition to the fact that it can identify up to one hundred per cent of either zero-day or four-week-old threats. Such tools include the ad-blocking Browser Guard and the exploit-preventing Exploit Protection.
However, Malwarebytes' lack of essential antivirus features like a firewall, parental controls, or the ability to track and report data breaches isn't made up for by its unique selling points. To be sure, it can be an effective safeguard for those who already employ other security measures and don't require the antivirus to be flexible. But knowing that a trustworthy antivirus can be had for a more reasonable price alters the dynamics of the situation.
Norton
In 2023, the Norton 360 security suite is widely considered a top option among antivirus software. It is possibly the most feature-rich antivirus software, has excellent malware detection rates, and provides good real-time protection. But what sort of protection does Norton's software package provide?
Norton's defences are based on machine learning, which results in high success rates when detecting malicious software. All malware threats we attempted to download were stopped by the virus scan and real-time protection during our testing. Norton also includes other useful extras, such as a Virtual Private Network (VPN), a password manager, and identity theft protection features. Making the must-have app for Windows.
Norton AntiVirus is not only completely risk-free, but it also boasts an impressive track record of 100% virus detection. A maximum of 6 points was achieved in protection, performance, and usability during the latest period of testing by an independent AV test.
McAfee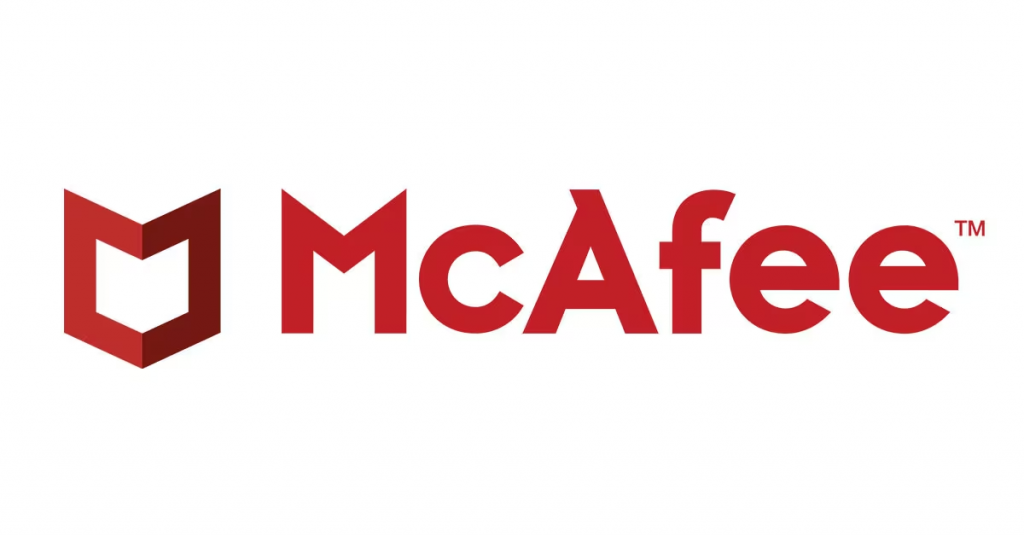 If you need reliable, low-cost antivirus protection across all of your devices, McAfee is a great option. McAfee has features like a file shredder, PC cleaner, and identity protection in addition to the firewall, Wi-Fi security, password manager, and PC optimization found in most antivirus software. However, it does not offer VPN services to people in India. But, then too it is counted among must-have apps for Windows.
McAfee, a market leader in cybersecurity solutions, created McAfee Antivirus to protect computers from malware.
McAfee has one of the most advanced sets of security features available, making it a top choice among antivirus programs. In addition to preventing ransomware, cryptojacking, and other forms of malware from infiltrating your system at all times, these tools can also help you browse the web more quickly while keeping your private information safe. In a nutshell, it's loaded with all the goodies that guarantee a trouble-free and secure online experience.
Media player:
The must-have apps for Windows in media player are as follows:
POT Player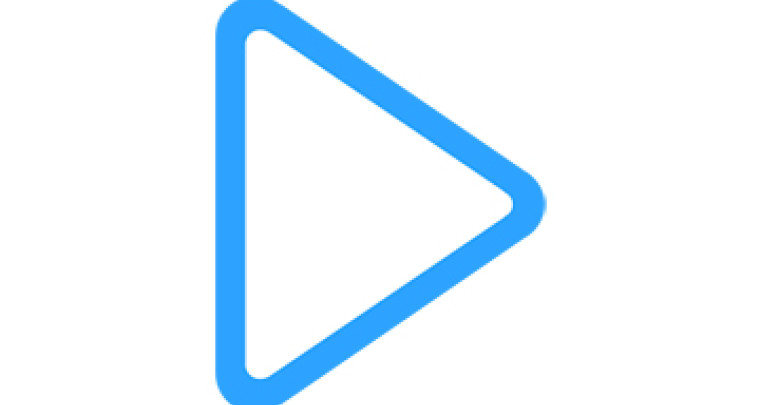 When it comes to media players for the computer, PotPlayer is among the must-have apps for Windows. There are many alternative media players available, including VLC and KMPlayer, but none that come close to matching the functionality of PotPlayer. Many people favour streaming media, but slow connections can be problematic. When this occurs, Windows users can fire up PotPlayer to watch locally stored videos or listen to locally stored music. It's a good option for those who use PCs, as it can open a wide variety of file formats.
With PotPlayer, you won't need a plethora of different media players to play all of your files. Because of PotPlayer's compatibility with so many different media file types, users don't need to install multiple media players on their computers. PotPlayer is a versatile media player that allows for individualized settings. The equalizer and audio effects are already installed, but users can tweak other settings to improve the quality of video and audio playback.
VLC Media Player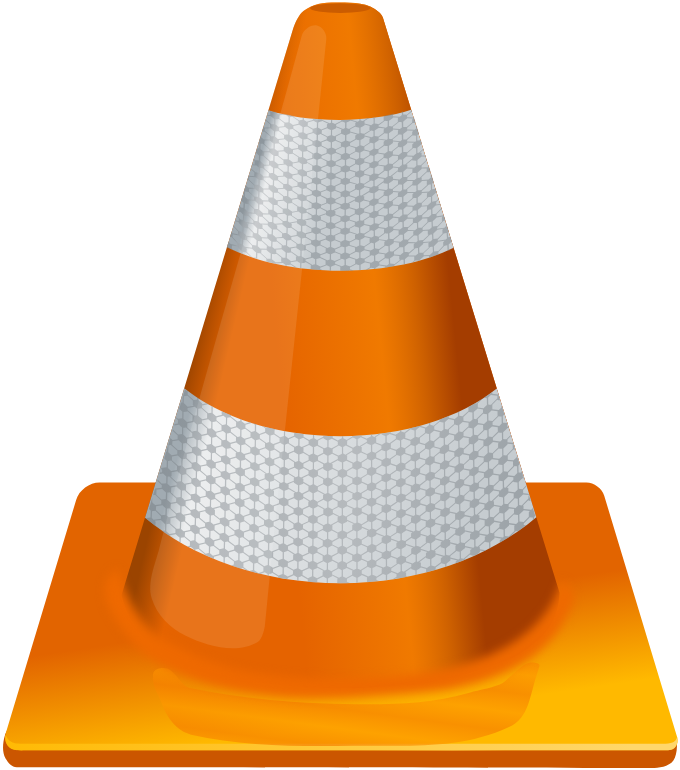 If you're using Windows and want a better media player, look no further than VLC Media Player. As it is a part of the must-have app for Windows list. Plunge into a world where adaptability and simplicity coexist in harmony with each other. VLC is adept at playing back video, audio, and streaming media.
VLC is a free and open-source media player that plays most audio and video files without requiring the installation of any additional codecs. All of its features, from playback to configuration, are easily accessible thanks to its clean, uncluttered interface.
Find out what's new in media playback, deal with a variety of formats with ease, and take advantage of superior optimization across all of your devices. Get moving, right this minute! Get VLC Media Player and enjoy all of your digital media files in stunning detail.
Office suite:
The must-have apps for Windows in Office Suite is as follows:
Microsoft Office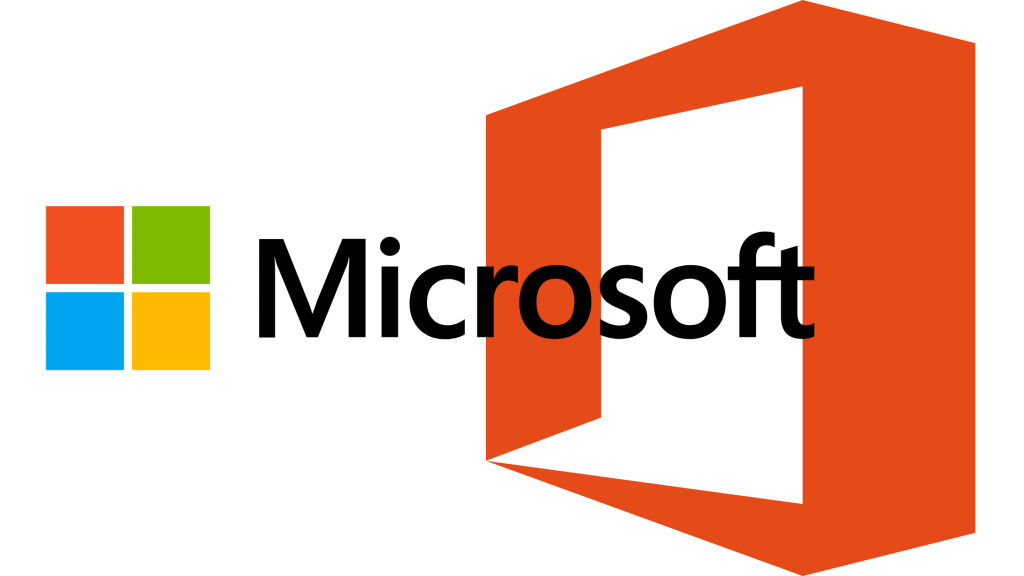 Microsoft Office is a collection of productivity programs developed by Microsoft for use on personal computers in the workplace. It was first released in 1990 and is a Microsoft-exclusive proprietary product. Microsoft Office has been the standard for many years in the distribution of office document management software. The must-have app for Windows for any office suite purpose.
Using Microsoft Office can streamline routine office tasks and boost efficiency. Word processors, spreadsheet programs, presentation software, and email managers are just a few examples of the specialized software available.
When it comes to office software, Microsoft Office is among the most well-known, flexible, and comprehensive options available. The software is so widely adopted that over 80% of businesses rely on it.
LibreOffice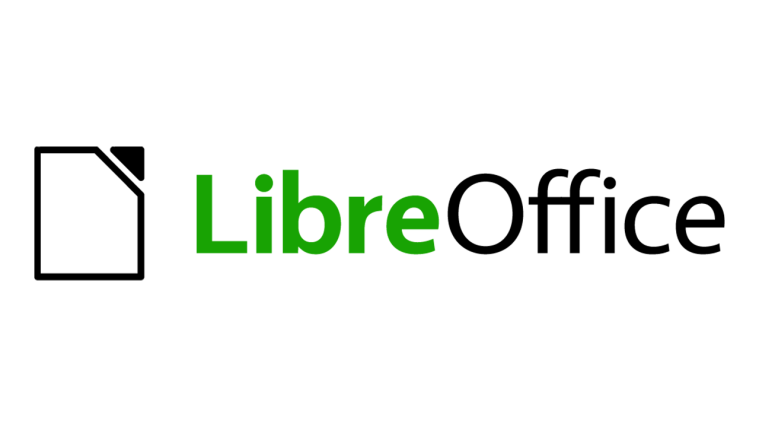 The flexible and powerful open-source office suite LibreOffice is recognized for its user freedom and feature-rich must-have apps for Windows. The robust office capabilities of LibreOffice, developed by a vibrant worldwide community, make it an intriguing alternative to proprietary office suites. Writer, Calc, Impress, Draw, Math, and Base are office-specific apps. All these features make it among the best and must-have app for Windows.
LibreOffice Writer, like Microsoft Word, has comprehensive document creation and formatting tools. It supports several document formats, including.docx, making it ideal for cross-office collaboration. As a powerful data analysis tool, Calc can handle sophisticated computations, charts, and graphs. Impress lets users create multimedia presentations.
LibreOffice is known for its open standards and compatibility. It supports open document formats (ODF), making your files accessible even if you switch office suites. Cross-platform LibreOffice runs on Windows, macOS, and Linux. This free app's active community assures frequent updates and improvements. This power, compatibility, and accessibility make LibreOffice a great alternative for people, organizations, and educational institutions seeking a dependable and affordable office suite.
OpenOffice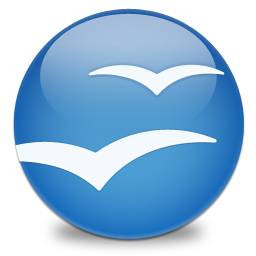 Its flexibility and accessibility make OpenOffice a powerful and free office suite. It offers a complete office suite equivalent to many premium options. OpenOffice, sponsored by a community of developers, is available for Windows, macOS, and Linux.
OpenOffice is known for its user-friendly interface and is also a must-have app for Windows. It's meant to look like previous Microsoft Office versions, making it easier for users to switch. Writer, Calc, Impress, and others in OpenOffice can handle a variety of file formats, making them compatible with numerous document types.
The stability and dependability of OpenOffice are notable. Users who want a reliable, free office suite should consider it, despite its development and update issues. It is ideal for people and companies that need basic office productivity without sophisticated capabilities offered by commercial competitors. OpenOffice is a reliable open-source office suite that is affordable and useful.
Image editor:
The must-have apps for Windows in image editors are as follows:
GIMP (Open Source)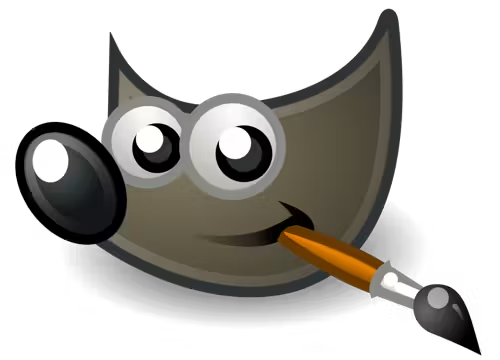 The powerful and flexible open-source image editing program GIMP is short for GNU Image Manipulation Program. It is a top alternative to Adobe Photoshop and absolutely a must-have app for Windows. GIMP is free to download and use, making it appealing to budget-conscious painters, photographers, and graphic designers who favour open-source software.
What makes GIMP stand out is its wide range of tools and functionality. It has drawing and painting tools, extensive selection and masking options, colour correction, and many filters and effects. It works with several image formats, including Photoshop, making it handy for pros.
GIMP is a worldwide community of developers and users that enhances it and provides free lessons and plugins since it is open-source. GIMP is an affordable option for digital artists, picture retouchers, and graphic designers who want to produce beautiful images without proprietary software. GIMP has many features for image alteration, whether you're a novice or an expert.
Adobe Photoshop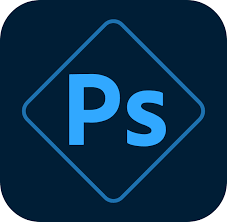 Adobe Photoshop is a popular image editing, graphic design, and digital art program. Due to its robust features and vast capabilities, it has been the industry standard for pros and amateurs since its launch. And also a must-have app for Windows. Adobe Photoshop lets users edit photos, create elaborate digital art, and develop gorgeous graphics.
The variety of picture alteration capabilities in Adobe Photoshop is impressive. Adjust colours, contrast, brightness, and sharpness, edit blemishes, and effortlessly delete or add components to photographs. Layers provide complex compositions where pieces may be modified separately, boosting software creativity. Photoshop's many filters and effects let users customize their photos.
The photography, advertising, web design, and print media businesses utilize Adobe Photoshop. It helps photographers edit their photos afterwards. Its features help graphic artists create logos, graphics, and marketing materials. The software's continual growth and interaction with Adobe's Creative Cloud make it essential for advancing visual content production and design.
Browser-Based Options
In recent years, browser-based choices have grown popular since they make accessing many services and must-have apps for Windows easy. Browser-based alternatives are platform-agnostic, a major benefit. These tools may be used on any device with an internet connection and a suitable browser, without installing operating systems or applications. Businesses and consumers benefit from this flexibility since it lowers compatibility difficulties and simplifies software maintenance. Additionally, browser-based alternatives generally update automatically, giving consumers the newest features and security improvements without any involvement. Making it stand out among must-have apps for Windows.
In addition to accessibility, browser-based alternatives provide collaboration and real-time data exchange. Cloud-based office suites, project management applications, and collaboration platforms are accessible through browsers, allowing teams to collaborate productively regardless of location. This is very useful in today's distant and multinational workplace. Also, browser-based choices may boost data security. To secure sensitive data, providers invest in strong security measures like encryption and multi-factor authentication.
Eco-friendly browser-based choices are also used. Traditional software installs and local storage options use a lot of hardware and power. By using provider-maintained distant servers and infrastructure, browser-based must-have apps for Windows lessen environmental impact. Cloud computing saves energy and decreases technological waste by extending device lifespans. Thus, browser-based choices promote an eco-friendly digital ecology.
PDF reader:
The best PDF readers and must-have apps for Windows are as follows:
Adobe Acrobat Reader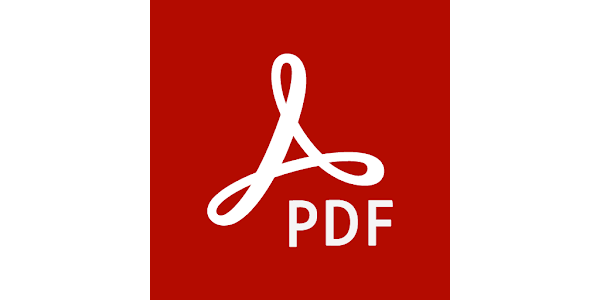 The widely used Adobe Acrobat Reader has changed PDF document interaction. Acrobat Reader makes viewing, printing, and annotating PDFs easy with its intuitive interface and extensive feature set. Acrobat Reader is a flexible PDF platform and must-have app for Windows for students examining lecture notes, professionals working on business documents, and individuals filling out forms.
Adobe Acrobat Reader excels in PDF editing. Users may highlight text, make comments, draw shapes, and write notes right on PDF documents, making them useful for file review and collaboration. It also works seamlessly with other Adobe tools to convert PDFs, combine PDFs, and digitally sign documents. This adaptability has made Acrobat Reader essential for professionals and enterprises worldwide.
Adobe Acrobat Reader works on Windows, macOS, Android, and iOS, making it accessible to users on numerous devices. Adobe's constant upgrades show its dedication to providing a stable and cutting-edge PDF viewing experience. Adobe Acrobat Reader is a reliable and vital digital document management solution for reading PDFs and more.
Sumatra PDF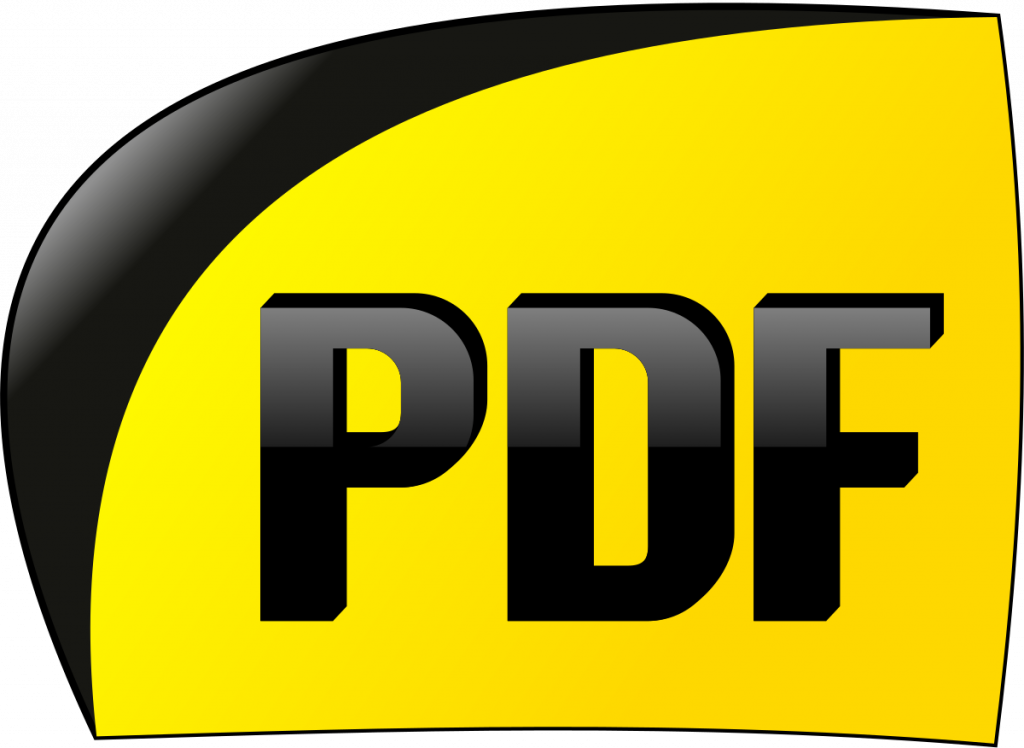 The lightweight and flexible open-source PDF reader Sumatra PDF is famous for its speed and simplicity. Efficiency-focused users enjoy its basic style for a fast user experience. Sumatra PDF supports PDF, ePub, MOBI, XPS, DjVu, and more, making it flexible and compatible despite its lightweight nature. This makes it a must-have app for Windows and ideal for reading and displaying texts on Windows machines without resource-intensive applications.
Sumatra PDF's speed is notable. It loads PDFs rapidly and scrolls and zooms smoothly, making reading easy. Its easy navigation makes it useful for professionals, students, and PDF file users. Sumatra PDF doesn't need installation and may operate from a USB drive, making it ideal for mobile users or those who need a rapid PDF solution on several devices.
Sumatra PDF is also security-conscious. It avoids security risks by not supporting embedded scripts or other hazardous features like other PDF readers. For quick, lightweight, and secure PDF reading, Sumatra PDF is a good option because of its simplicity, speed, and compatibility with many document formats.
Foxit Reader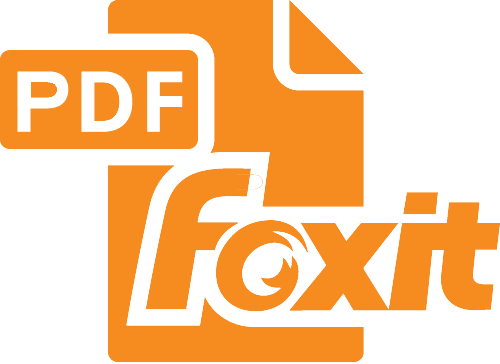 Foxit Reader is a popular PDF reader with many features and also a must-have app for Windows. This free PDF viewer, editor, and annotator has an easy-to-use interface. Foxit Reader's lightweight design makes opening and navigating PDFs quick and responsive. Through its tabbed layout, users may easily multitask by opening numerous documents in distinct tabs.
Its extensive annotation options make Foxit Reader stand out. Add comments, highlight text, draw objects, and generate digital signatures in PDFs. Its annotation capabilities make it perfect for document criticism and collaboration. Foxit Reader additionally protects PDFs using encryption, passwords, and digital signatures, protecting their privacy and integrity.
Foxit Reader works on Windows, macOS, and Linux, making it a flexible option for users. Its speed, user-friendliness, and sophisticated annotation features make it a popular option for personal and professional PDF management. Foxit Reader makes PDF reading and editing easy for students, professionals, and others.
File archiver:
The best and must-have apps for Windows in file archivers are as follows:
7-Zip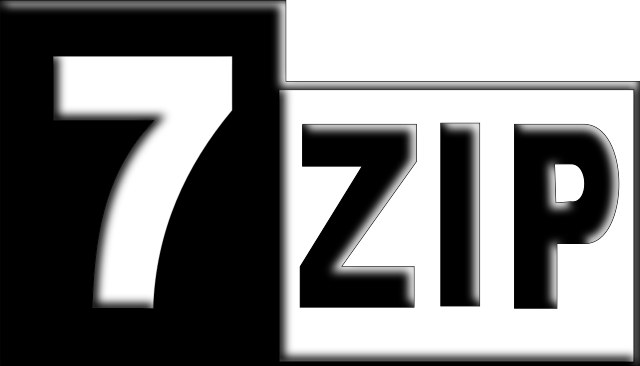 Popular open-source file archiver 7-Zip is efficient and versatile. One of its virtues is its ability to compress and decompress data in several forms, including its native 7z format, which frequently has better compression ratios than other formats. This makes it ideal for lowering file sizes, saving storage space, and speeding up internet file transfers. 7-Zip supports ZIP, RAR, TAR, and other compressed file formats, making it flexible.
The simplicity and use of 7-Zip are also outstanding making it a must-have app for Windows. A simple and intuitive design makes the program easy to use for beginners and experts. It supports Windows, Linux, and macOS for cross-platform interoperability. Its open-source nature lets the community enhance and maintain it, making it reliable and adaptable.
Additionally, 7-Zip delivers powerful file encryption to secure archived data and compressed files. 7.zip is a popular and reliable tool for file archiving and compression, whether you need to produce compressed archives for data storage or transport or extract contents from an archive obtained from others.
WinRar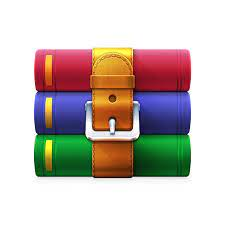 The popular and flexible file compression tool WinRAR has been a digital file management staple for decades. RARLAB's program has a simple interface and many functions to compress, decompress, and manage files. It supports ZIP, 7z, and RAR compression formats. WinRAR is useful for saving storage space and sending data rapidly over the internet since it reduces file sizes while retaining quality.
WinRAR's exceptional encryption and security settings enable users to password-protect compressed files and folders, protecting important data. WinRAR's high compression ratio lets users store and exchange files more effectively, especially with huge volumes of data. Multi-threading lets users employ multi-core computers for faster compression and decompression.
WinRAR works on macOS and Linux as well as Windows. Its cross-platform compatibility makes it useful for many users. All of these capabilities make WinRAR a must-have app for Windows and vital for managing files and data, whether for personal or business usage.
Messaging:
The best messaging must-have apps for Windows are as follows:
WhatsApp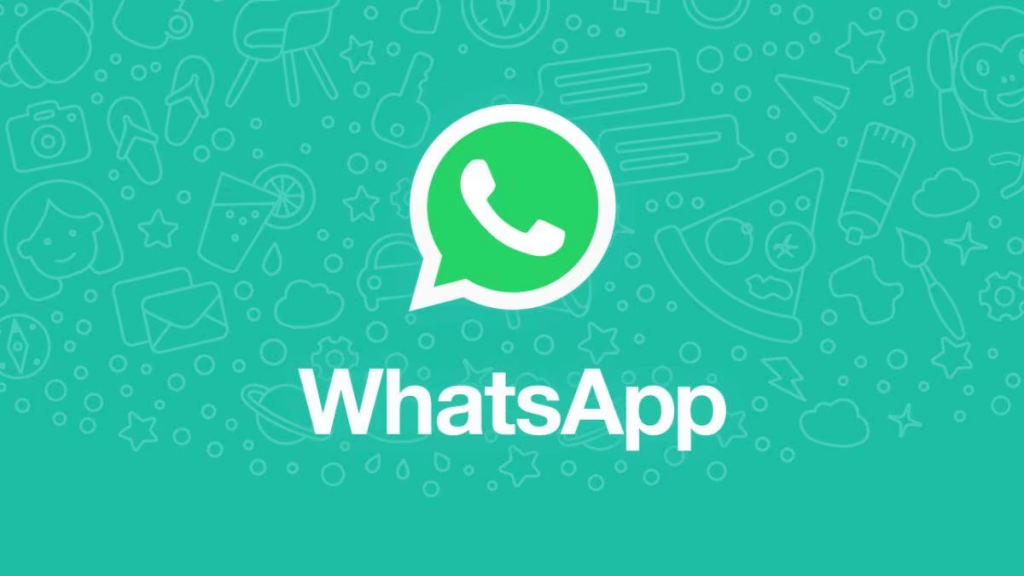 WhatsApp has revolutionized global communication. WhatsApp, created in 2009 by Brian Acton and Jan Koum, revolutionized instant messaging with a secure and easy-to-use platform for texting, phone calls, video calls, and file sharing. End-to-end encryption makes WhatsApp a popular option for personal and professional communication since only the sender and receiver can see their messages.
Its user-friendly design, platform availability, and minimal data use have made it popular. WhatsApp Business lets businesses engage with consumers through automated messaging, catalogue sharing, and customer assistance.
WhatsApp now offers group conversations, voice notes, status updates, and document sharing, making it a versatile communication tool. Nowadays, it is one of the must-have apps for Windows. It has had a big influence, but privacy, disinformation, and security problems have forced modifications and improvements. WhatsApp still connects individuals across countries, cultures, and time zones, shaping how we communicate in the digital age.
Telegram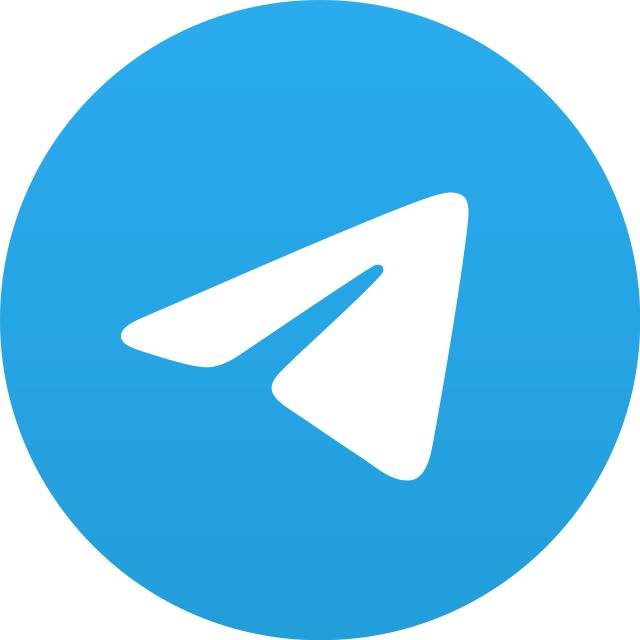 Telegram, a cloud-based instant messaging service, is secure and private. Telegram, founded by Pavel Durov in 2013, became famous for its end-to-end encryption, which keeps conversations private. This dedication to user privacy makes it a popular platform for encrypted communication. Telegram lets users build massive group conversations and channels, making it a great tool for communities, corporations, and organizations to interact and exchange information.
Telegram – the must-have app for Windows is known for its customisation possibilities. Groups of up to 200,000 individuals may be created and joined for community development, event coordination, and project management. Telegram allows users to create public channels to broadcast messages to a large audience, making it a useful tool for spreading news, updates, and information. Its "bots" allow developers to construct automated systems that can deliver messages, manage chores, and even play games, making the platform more versatile.
Telegram's cross-platform interoperability and device synchronization allow users to view their messages and media from smartphones, tablets, and desktops. The app's extensive media features enhance user experience by sharing documents, photographs, videos, and voice communications. Telegram's growth and innovation, together with its dedication to user privacy and security, make it a popular messaging network.
Discord

After being built for gamers, Discord has become a popular communication medium for many groups. Users may chat privately and publicly by text, audio, and video. Users may establish and configure servers to form virtual communities with unique rules, roles, and channels. Discord attracts gamers, hobbyists, study groups, corporations, and many other interest groups because of its versatility.
Text channels are great for debates, resource sharing, and project collaboration. In contrast, audio and video channels allow real-time communication and screen sharing, making the platform ideal for distant work and online events. Discord has role management, permission settings, and several bots that automate tasks, improving the user experience. A centre for social interaction and cooperation, the platform's user-friendly layout and ability to combine with other applications and services have made it popular. This makes it a must-have app for Windows nowadays.
Due to its widespread usage for legal and illegal reasons, Discord has experienced moderation, security, and privacy issues. To provide a safe and happy atmosphere for users, the platform has tightened content standards and improved safety measures. Discord's capacity to connect individuals and form real relationships, as well as its versatility for a variety of use cases, makes it a major player in online communication and community development.
Note-taking app:
The best note-taking must-have apps for Windows are as follows:
Notion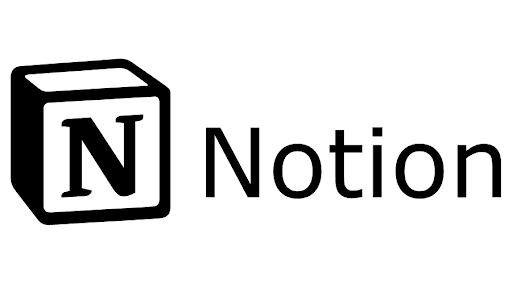 The notion, of a flexible and popular all-in-one productivity and collaboration tool, is well-praised. It is a digital workplace with note-taking, task management, database development, and document collaboration. The notion is suitable for individuals, teams, and organizations since it can adapt to different use cases. The notion may be customized for personal project management and team knowledge exchange with a user-friendly interface and configurable templates.
Database functionality makes Notion stand apart. Users may arrange data in basic to complicated databases. These databases are versatile for managing personal to-do lists and project timetables, making them ideal for individual and team productivity. The notion also has a strong linking mechanism that makes workspace navigation and cross-referencing easy.
Collaboration is another benefit of Notion which makes it a must-have app for Windows. Users may interact in real time, making it ideal for distant teams and information exchange. Team members may access and update shared databases, wikis, and documents on the platform. Notion stands out among digital productivity tools because of its dynamic nature and constant growth via updates and user input. It offers a diverse and powerful solution for individuals wanting an all-in-one workspace for personal or business usage.
Google Keep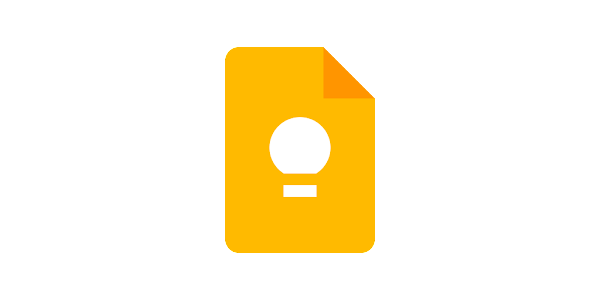 Google Keep is a simple, effective note-taking and organizing application. This must-have app for Windows works on web browsers, Android, and iOS devices so that users can view their notes and lists anywhere. Google Keep's easy-to-use design lets users easily take notes, make lists, and set reminders. Use colour-coding to arrange notes visually, and adding photos and captions improves organization.
Google Drive and Google Docs integration is one of Google Keep's best features. It's fantastic for cooperation and project management since users can share and collaborate on notes and lists. Google Keep's extensive search capability lets users easily discover notes by searching for keywords or browsing labels and categories. Users may keep their notes updated and available on any device with automated synchronization and cloud storage.
Google Keep is great for simple note-taking and organizing. Its cross-platform accessibility, user-friendly UI, and Google must-have app for Windows integration make it useful for personal and business usage. Whether you're making shopping lists, saving ideas, or working with a team, Google Keep makes it easy to remain organized and productive in the digital age.
Google Docs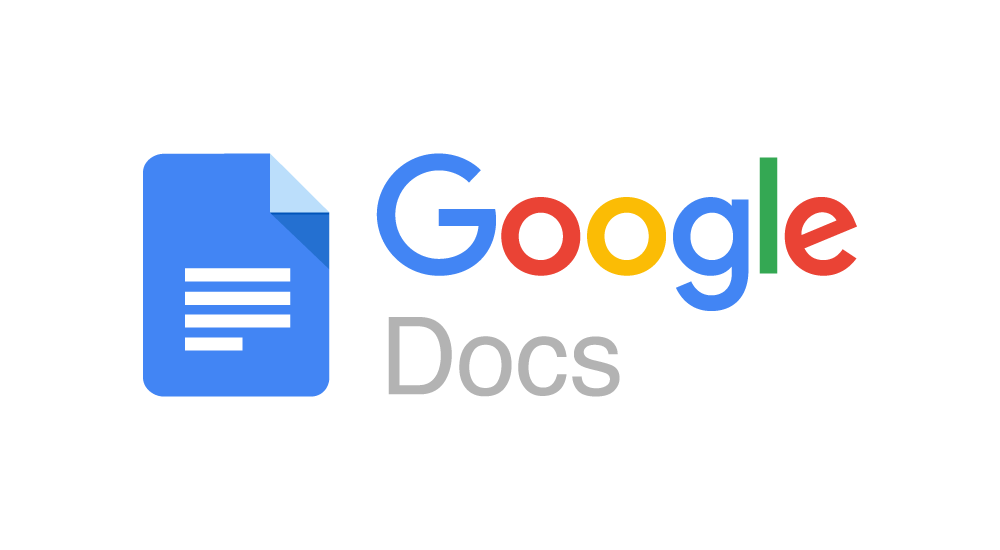 Google Docs is a popular cloud-based word processor. It transformed document collaboration. Real-time collaboration, which lets several users edit and comment on a document, is one of its best features. Businesses and educational institutions use it because it promotes collaboration and keeps everyone on the same page, physically and metaphorically. Google Docs can be accessed from any internet-connected device, making it easy for users to edit their documents without installing software.
Google Docs is ideal for beginners and experts due to its ease. Creating professional-looking documents is easy with a familiar interface and many templates, fonts, and formatting choices. No more worrying about computer failures since Google Docs automatically saves your work. Its compatibility with Google Drive for content storage and sharing makes it more convenient.
Since Google Docs may be shared privately or with particular people, privacy and security are crucial. Users may restrict document viewing, editing, and commenting. To secure user data, Google changes its security procedures often. Google Workspace offers extensive security and management options to protect important data. In conclusion, Google Docs has revolutionized document production and collaboration, making it easy and secure to collaborate on projects of all sizes.
Evernote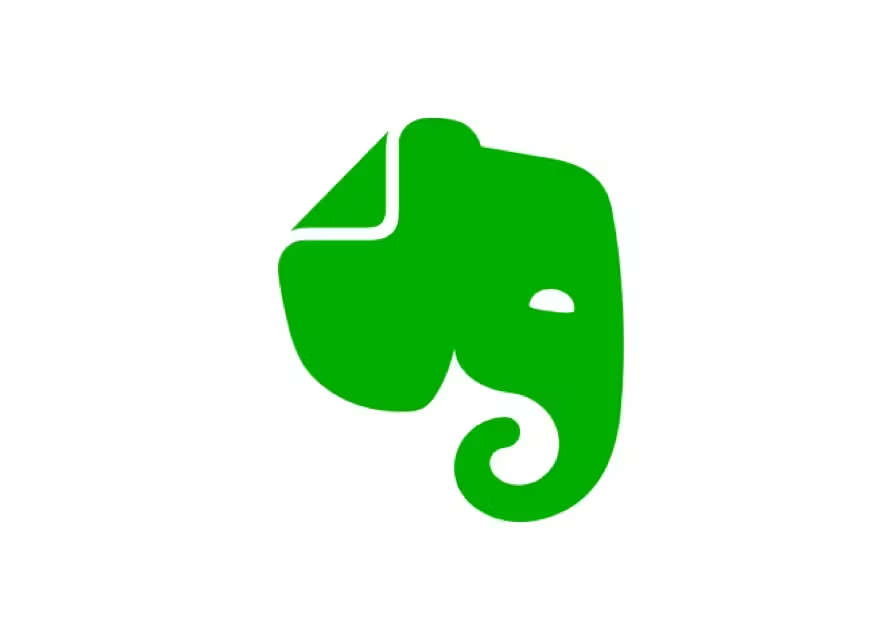 Evernote, a popular note-taking and organizing app, has transformed digital information collection, storage, and management. Evernote, founded in 2008, lets users create and save notes, documents, photos, online clippings, and more in one place. Evernote's cross-platform compatibility lets you access your notes on desktop PCs, mobile devices, and web browsers, making them always available.
Evernote's excellent organizing capabilities are flexible. Create journals, tag notes, and search handwritten notes and photographs for text. This flexible method streamlines information categorization and retrieval. Evernote interacts with many third-party programs and services, streamlining workflow and increasing productivity. Evernote lets students, professionals, and others easily record, organize, and retrieve their thoughts and information.
Evernote has changed with the digital world in recent years. To meet customer demands, they included collaborative note-sharing, dark mode, and an updated user interface. A top option for people and organizations wanting an all-encompassing platform to manage their digital notes and ideas, Evernote is essential in today's information-driven society with millions of users.
OneNote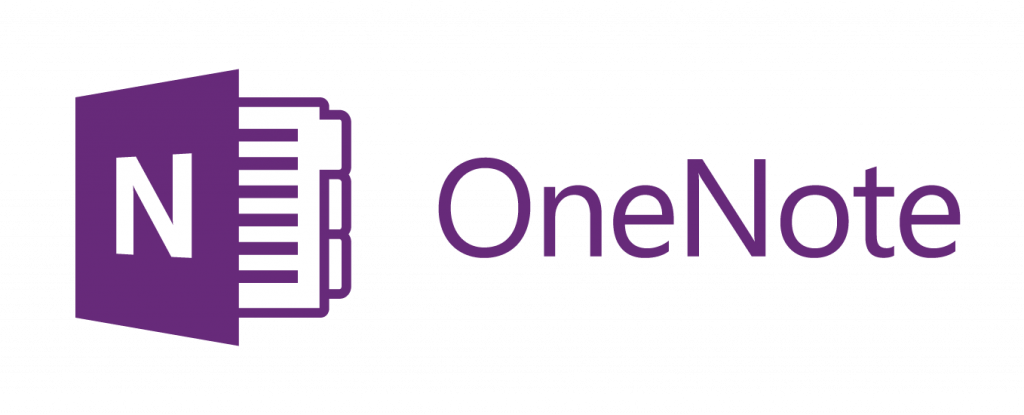 Microsoft OneNote is a robust note-taking program that helps users record, organize, and access their thoughts. Its compatibility with Windows, macOS, iOS, and Android is a highlight. OneNote's UI makes note-taking easy for students, professionals, and anybody who likes to write things down. It lets users create notebooks, sections, and pages like actual notebooks, making it easier to organize information.
OneNote stands out from other note-taking must-have apps for Windows due to its collaborative capabilities. Shared notebooks enable real-time editing and collaboration on projects and information. Team initiatives benefit from their ability to collaborate and brainstorm. OneNote also connects with Word and Excel, making it easy to incorporate your notes and ideas into other projects and presentations.
The software excels in note-taking, supporting text, photos, audio, and handwritten or stylus input. Even in huge notebooks, its strong search feature lets you discover any data. OneNote's cloud synchronization maintains your notes across all devices, allowing you to access them from anywhere. OneNote is a flexible and comprehensive note-taking tool that may enhance productivity and optimize your digital workspace for personal, business, and educational usage.
Task manager:
The best and must-have apps for Windows in task managers are as follows:
Google Tasks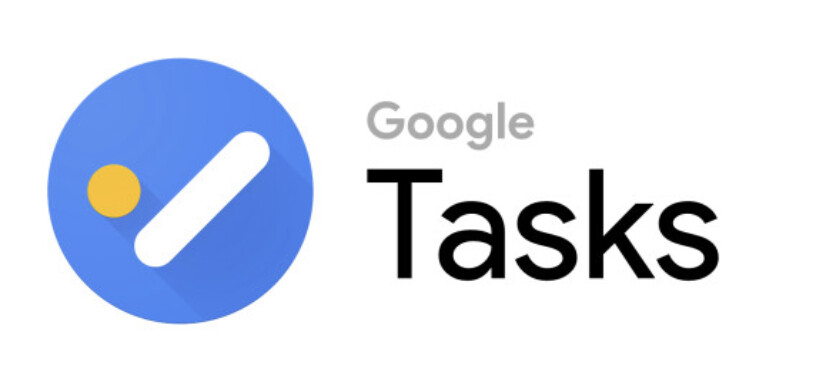 Google Tasks is a simple and effective task management application that helps users organize and manage their to-do lists. Google Tasks, available online and on mobile devices, combines with Gmail and Google Calendar to make task creation and management easier. It's adaptable for personal and professional usage since users can rapidly add tasks, specify due dates, and arrange them into lists.
Google Tasks is simple to use and distract-free due to its clean and basic design. It can divide jobs into subtasks, which is important for complicated projects. Tasks also let users define due dates and add descriptions, making crucial information readily accessible. The seamless device synchronization keeps your to-do list at your fingertips at your workplace or on the road.
Individuals and teams seeking a simple, free task management tool might consider Google Tasks. Its sleek and easy layout and seamless connection with other Google applications and services make it a useful tool for keeping organized and enhancing productivity in today's fast-paced digital environment. When organizing personal or team activities, Google activities may help you stay on track and avoid mistakes.
Todoist
Todoist, a simple and multifunctional task management and to-do list tool has dedicated users. Todoist's easy-to-use interface lets users create, manage, and prioritize tasks to remain organized and productive. It's perfect for personal and professional task management since users can organize tasks into projects, set deadlines, and assign partners.
Todoist's cross-platform compatibility is notable. Your to-do list is available from anywhere because of its seamless integration with numerous operating systems, browsers, and devices. Natural language input lets users rapidly add tasks by typing or speaking in plain English, which Todoist instantly turns into actionable to-dos. Karma, Todoist's gamified task completion system, rewards users for their productivity and tracks their progress.
A free edition with several vital features makes Todoist accessible to a wide audience. Premium subscriptions provide task reminders, productivity reports, and additional personalization choices. Todoist is a powerful task management tool that helps people and organizations stay organized and productive, making it a vital addition to any digital toolset.
Microsoft ToDo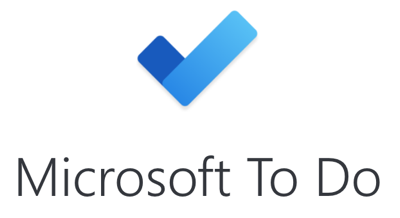 Microsoft To-Do is an easy-to-use task management program that works with Microsoft. It simplifies task organization for personal and professional usage. To-Do makes creating to-do lists, setting due dates, and prioritizing activities easy with its clear and straightforward layout. Sorting chores into lists makes it simple to arrange work, home, and personal projects. The software enables file attachments and notes to provide context to tasks.
Its seamless interaction with Microsoft 365 services like Outlook and Teams makes Microsoft To Do stand out. These must-have apps for Windows sync tasks to keep all obligations in one location. This benefits professionals who utilize Microsoft's productivity products. To-Do is accessible on Windows, macOS, Android, and iOS and syncs between devices, enabling users to access their tasks from anywhere.
Microsoft To-Do emphasizes personalization and productivity. The "My Day" function helps users choose and prioritize daily responsibilities, and users may customize their task lists with themes. Microsoft To-Do helps people and teams improve task management and productivity in the Microsoft ecosystem.
Notion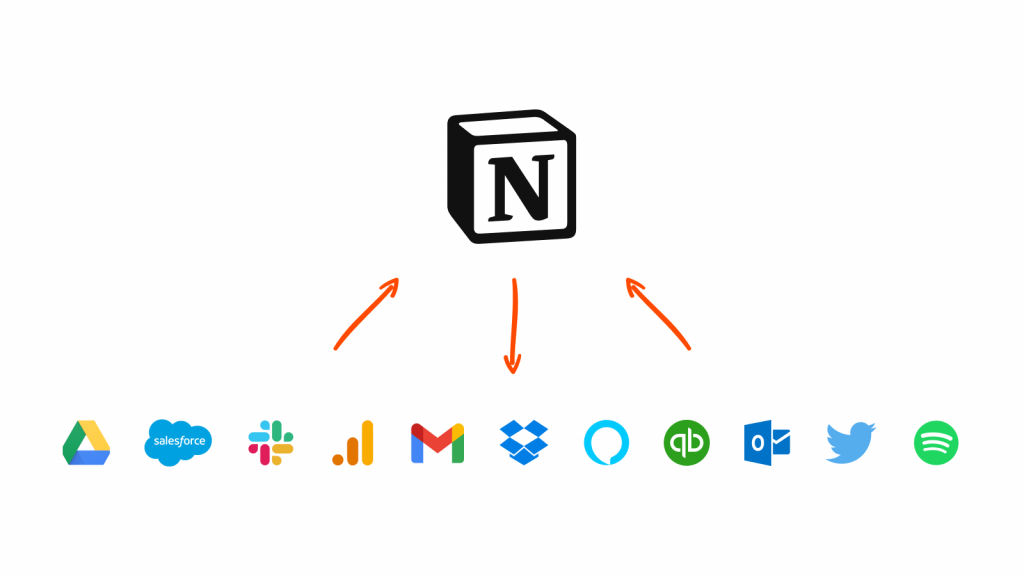 Google Tasks is a simple and effective task management application that helps users organize and manage their to-do lists. Google Tasks, available online and on mobile devices, combines with Gmail and Google Calendar to make task creation and management easier. It's adaptable for personal and professional usage since users can rapidly add tasks, specify due dates, and arrange them into lists.
Google Tasks is simple to use and distract-free due to its clean and basic design. It can divide jobs into subtasks, which is important for complicated projects. Tasks also let users define due dates and add descriptions, making crucial information readily accessible. The seamless device synchronization keeps your to-do list at your fingertips at your workplace or on the road.
Individuals and teams seeking a simple, free task management tool might consider Google Tasks. Its sleek and easy layout and seamless connection with other Google applications and services make it a useful tool for keeping organized and enhancing productivity in today's fast-paced digital environment. When organizing personal or team activities, Google activities may help you stay on track and avoid mistakes.
Password manager: Bitwarden Best Free Option
The best and must-have apps for Windows in PDF password managers are as follows:
Bitwarden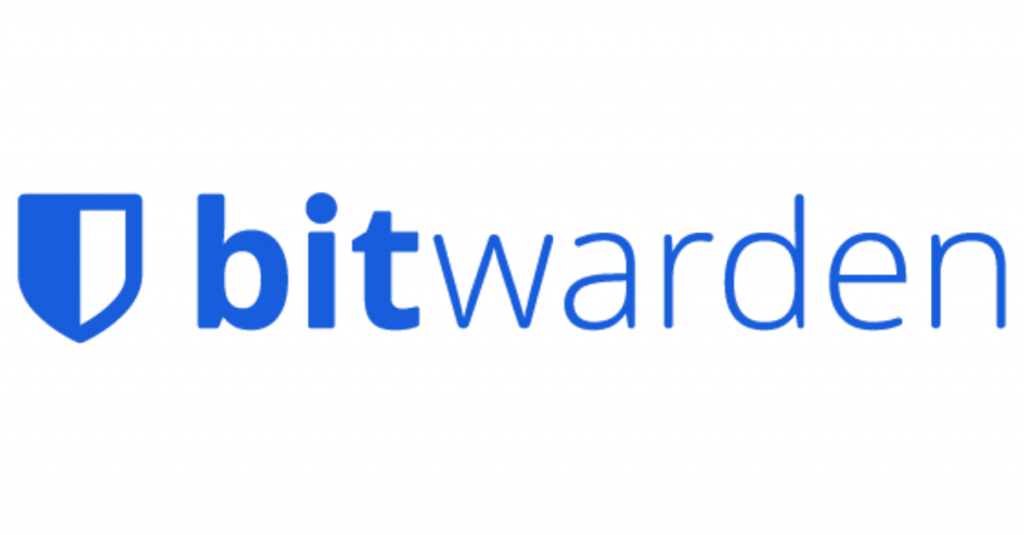 Bitwarden, an open-source password manager with strong security and a simple interface, is popular. Bitwarden secures passwords and sensitive data for people and companies. Unlike proprietary solutions, Bitwarden's source code is publicly accessible for inspection and auditing. This openness decreases the potential of hidden vulnerabilities or backdoors, reassuring users of password data integrity. Bitwarden generates strong, unique passwords, stores them in a secure vault, and makes them easy to access across devices and platforms.
Bitwarden's cross-platform interoperability is notable. It provides browser extensions, mobile apps, and desktop software for many operating systems, making it adaptable and accessible for several platforms. Bitwarden offers 2FA for enhanced protection. It offers free and paid subscriptions with safe file storage, self-hosting, and comprehensive security reports. Bitwarden can serve everyone from beginners setting up passwords to techies with more advanced needs.
Bitwarden is well-liked in cybersecurity due to its open-source nature and focus on privacy and security. Users may trust that their sensitive data is safeguarded, and companies can self-host Bitwarden for better security control. Bitwarden provides a dependable and easy approach for people and companies to secure their passwords and other sensitive data.
LastPass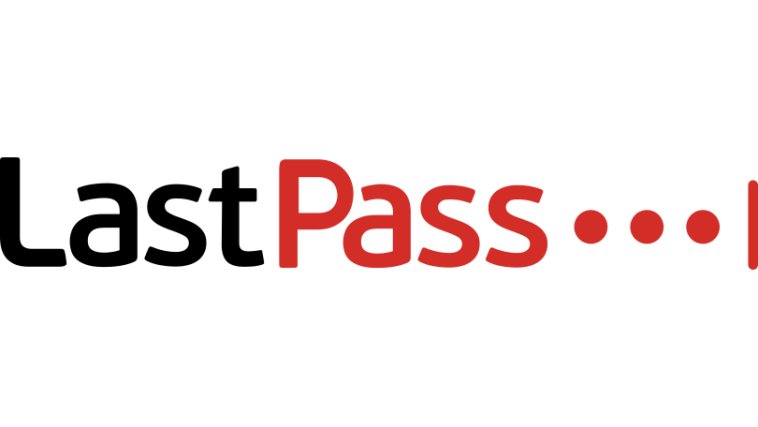 LastPass is a popular password management tool that secures and simplifies password management. It makes managing unique and secure passwords for internet accounts easier. LastPass creates and saves passwords for convenient access across devices and platforms. One of the most secure password organizers, it protects user data with strong encryption and security procedures. LastPass stores passwords and auto-fills login credentials, improving online security and efficiency.
LastPass's cross-platform interoperability is notable. LastPass integrates and syncs across Windows, Mac, smartphones, and tablets. It also has browser plugins for various browsers to auto-fill login information when browsing. LastPass offers free and premium versions with safe file storage, powerful multi-factor authentication, and priority customer support. This versatility suits everyone from consumers wanting simple password management to corporations seeking improved protection.
LastPass is lauded for its privacy and security. LastPass cannot access your data because of its "zero-knowledge" design, protecting your sensitive data. LastPass has responded quickly to flaws and improved its security, but no system is immune to security risks. LastPass is a trusted friend in the fight against password-related security challenges, giving an intuitive solution to a vital digital age problem.
1Password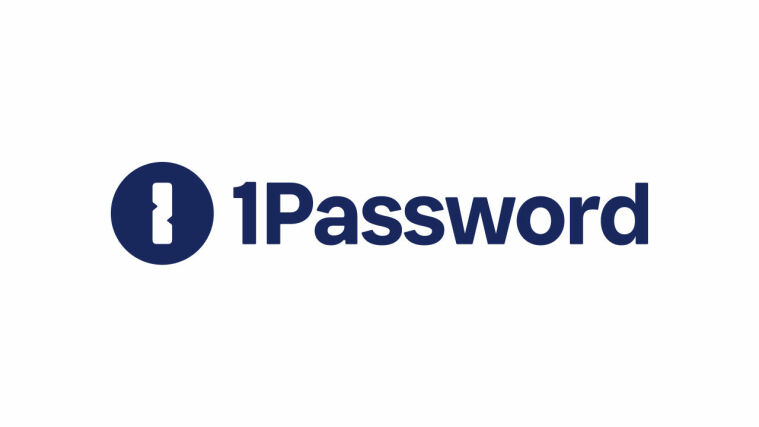 Popular password manager 1Password is known for its security and ease of use. The program helps people and companies safely save and manage their many passwords and critical data. 1Password prioritizes data security by encrypting user data end-to-end. This strong security approach prevents fraudsters from accessing sensitive data.
1Password generates strong, unique passwords for each online account, improving security. Users may save passwords, credit card numbers, safe notes, and two-factor authentication credentials. It works smoothly with online browsers and mobile devices to auto-fill passwords and log in to websites. 1Password also supports multi-factor authentication and a Watchtower feature that notifies users about weak passwords, protecting their digital identities.
1Password is essential for people and companies in the digital era of internet security. Its strong encryption, user-friendly interface, and password management features make it excellent for protecting sensitive data, simplifying password management, and preventing data leaks. 1Password is a reliable and effective tool for managing your digital identity and protecting your data, whether you're a person or a corporation.
VPN:
The best and must-have apps for Windows VPNs are as follows:
TunnelBear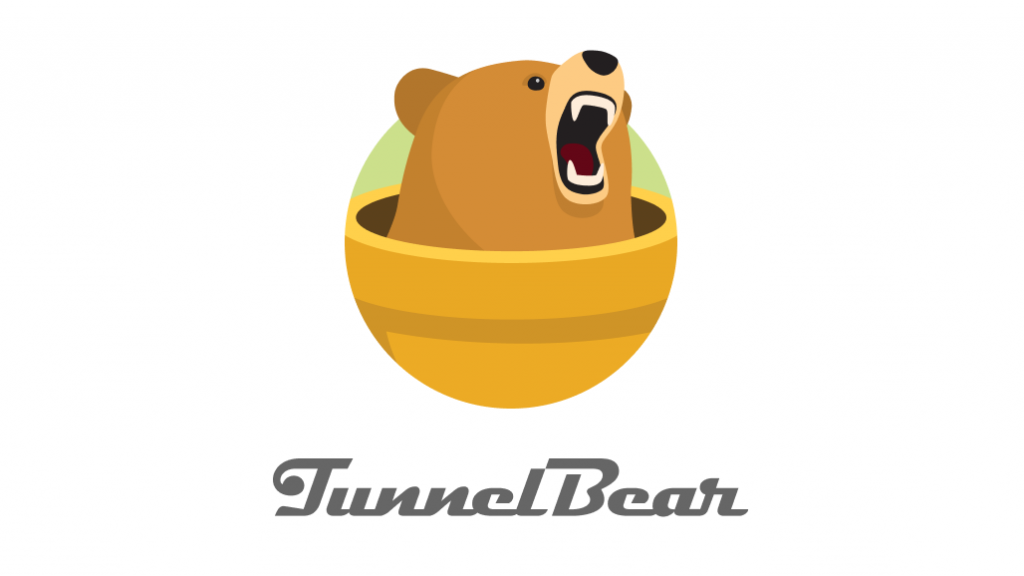 TunnelBear is a famous VPN service for its user-friendly approach to internet privacy and security. TunnelBear, founded in 2011 and based in Toronto, Canada, is a popular internet privacy and geo-restricted content tool. Its user-friendly UI makes it accessible to even tech-illiterate individuals. TunnelBear's humorous bear-themed branding and easy "On/Off" button make VPN technology accessible to anyone.
TunnelBear protects users' data from hackers and government snooping using AES-256 encryption. The service's servers are in many countries, enabling users to view regionally inaccessible material. TunnelBear also features a no-logs policy, assuring user privacy. Its free plan has limited bandwidth, but its higher plans give unlimited data, faster speeds, and the option to connect up to five devices at once, making it a powerful and easy-to-use VPN.
TunnelBear's reputation in the VPN business is built on openness and simplicity in online security. Anyone wishing to improve their online privacy and access restricted material while enjoying a straightforward user experience will like its bear-themed UI, powerful privacy features, and affordable price choices.
HMA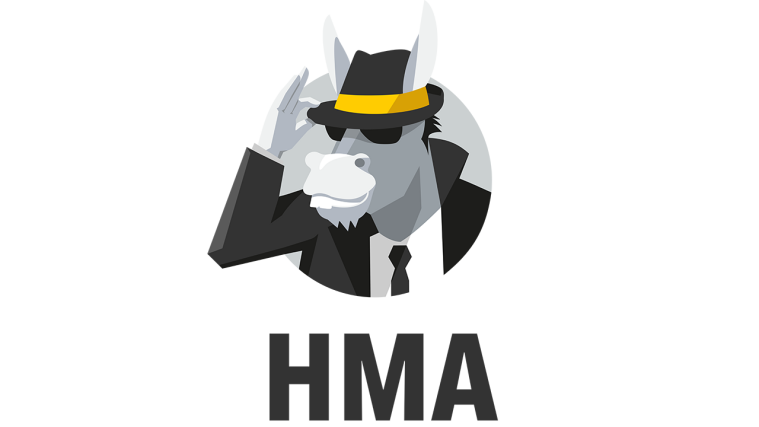 HOT MIX ASPHALT is a popular road and pavement building material. It contains asphalt binder and aggregates like gravel, sand, and stone. High temperatures make the mixture a strong pavement material. HMA is great for roads with high traffic and severe weather because of its load-bearing capability and wear resistance. Its adaptability lets engineers create pavements for highways, local streets, and airport runways that satisfy unique needs.
Repairing and maintaining HMA is a major benefit. Traffic and weather may cause asphalt cracks and damage. HMA may be easily fixed and resurfaced to prolong its life and performance. HMA also makes automobiles ride smoother and quieter, improving road safety and comfort.
Sustainability is another HMA priority. Many recyclable materials have been used to make HMA, decreasing its environmental effect. The industry has reduced energy consumption and greenhouse gas emissions by recycling asphalt resources and employing warm-mix asphalt technology. HMA balances durability and sustainability, making it crucial in current road construction and maintenance.
NordVPN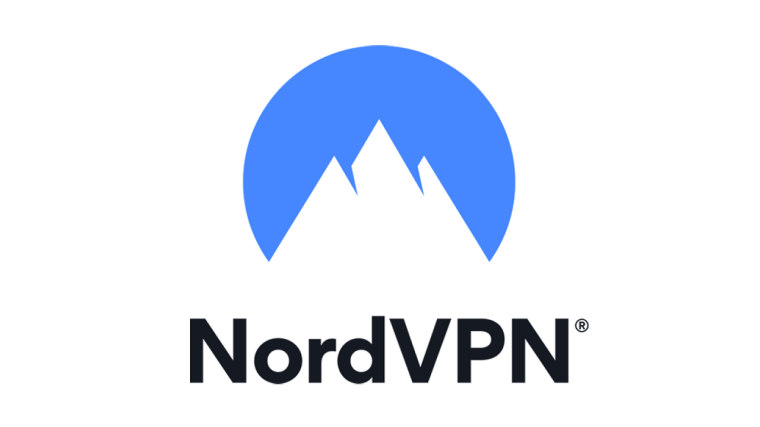 NordVPN is a popular VPN service known for its strong security and online anonymity. Its global server network of thousands of servers is a highlight. Users may join from anywhere with this vast server coverage for a safe and anonymous online experience. NordVPN's no-logs policy protects user privacy by not storing user data.
NordVPN has extensive security features including a kill switch, DNS leak prevention, and robust encryption. It also offers a double VPN, which uses two servers to secure your connection. This makes it ideal for online privacy and data security enthusiasts. NordVPN also has user-friendly must-have apps for Windows for several platforms, making it simple for novices and experts to utilize a VPN.
NordVPN's fast and dependable connections are ideal for streaming, online gaming, and other data-intensive activities. Customer service is excellent, with 24/7 live chat and a lot of useful materials on their website. NordVPN, recognized for its privacy and security, can safeguard your online activity, circumvent geo-restrictions, and secure your data when using public Wi-Fi.
ExpressVPN

ExpressVPN is a popular VPN service known for its privacy and security. It is one of the most popular VPN companies globally, launched in 2009. ExpressVPN's large network of servers in over 160 locations across 94 countries provides fast and dependable connections from anywhere in the world. This wide server coverage lets consumers access geo-restricted material and keeps internet speeds high.
ExpressVPN is known for its privacy protection. British Virgin Islands law protects privacy, where the service is based. ExpressVPN doesn't monitor user activity, keeping your online activities private and safe. The service also uses powerful encryption and security technologies, making it a good alternative for data protection and online anonymity.
ExpressVPN has an easy-to-use interface for beginners and experts. The service works with PCs, cellphones, routers, and smart TVs, making it a flexible option for online security. ExpressVPN's strong security, server network, and user-friendly design make it a top option for online privacy, unblocking content, and high-speed internet.
Surfshark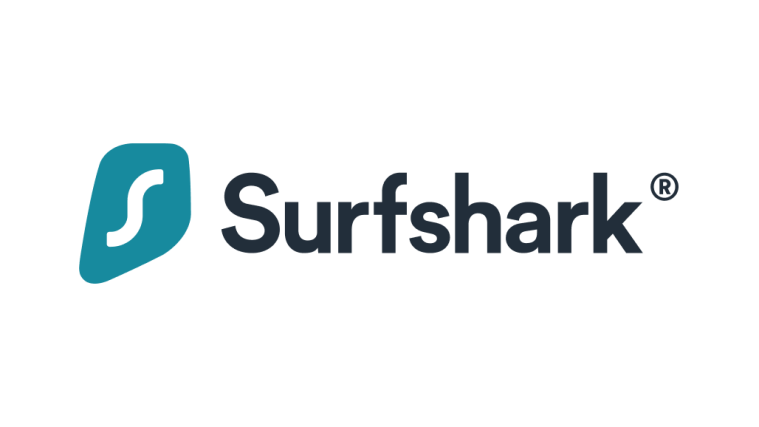 Surfshark, a popular VPN provider, is known for its privacy, security, and cost. Surfshark's unlimited simultaneous connections let consumers safeguard numerous devices with one membership. This feature is great for families or multi-device users who wish to safeguard their internet activity. To avoid geo-restrictions and access worldwide content, Surfshark has servers in over 65 countries and provides dependable performance. Surfshark's no-logs policy ensures users' online privacy by not tracking or storing their activity.
Surfshark prioritizes security. It protects internet data with industry-standard AES-256-GCM encryption. Surfshark also has a kill switch that disconnects your internet if the VPN connection stops, avoiding data breaches. MultiHop mode lets users route their connection across numerous servers for privacy and anonymity. Surfshark's CleanWeb technology blocks advertisements, trackers, and malware for safer, smoother surfing.
Surfshark's pricing is another draw. Its inexpensive cost and extensive feature set make it appealing to budget-conscious customers. For affordable VPNs that provide great security, privacy, and geo-restricted material, Surfshark is a good option because of its user-friendly applications and consistent performance.
WindScribe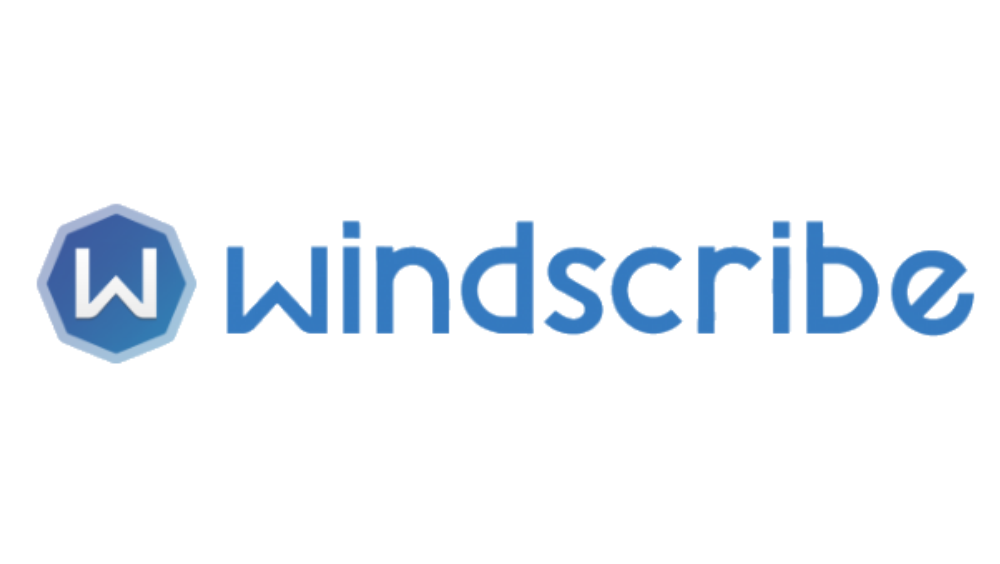 Windscribe, a popular and easy-to-use VPN, is known for its privacy and security. The substantial free plan, which gives up to 10 GB of data per month, makes it a great alternative for budget-conscious customers. Windscribe's commercial edition offers limitless data and more servers in over 60 countries.
Security is Windscribe's main concern. The service protects your online privacy with strong encryption and a no-logs policy. The software also has a firewall, ad blocker, and Double Hop, which passes data across two VPN servers for increased protection. Windscribe is a trustworthy VPN for online privacy and unlimited internet access.
Both novices and experienced VPN users may utilize Windscribe's straightforward interface. The service works on Windows, macOS, iOS, Android, and browser extensions. Windscribe is a good alternative for online security and geo-restrictions because of its robust security features, customizable subscriptions, and privacy commitment.
Screen capture tool: Overall Best Snipping Tool and OBS
The best and must-have apps for Windows screen capture tools are as follows:
Sniping Tool (Windows Inbuilt)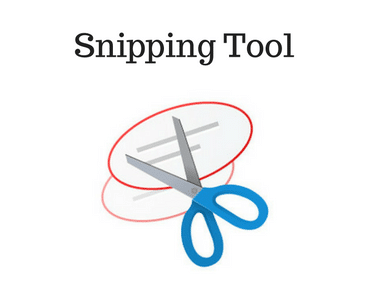 The Snipping Tool in Windows makes screen capture simple and quick. This tool was introduced in Windows Vista and has been in Windows since. It takes screenshots of specific regions on your screen and makes saving, editing, and sharing them easy. Snipping Tool's straightforward UI makes it accessible to beginners and experts.
Screenshot capture is one of the Snipping Tool's strengths. Four capture modes are available: Free-form, Rectangular, Window, and Full-screen. This flexibility lets you record a single web page, application window, or desktop. The Snipping Tool can add context to screenshots using simple annotation tools including highlights, text, and freehand drawings.
The Snipping Tool lets users save screenshots in PNG, JPEG, and GIF formats for convenient sharing and storage. It may be used to create lessons, and presentations, solve difficulties, and capture memories. For those who want a basic, no-frills screenshot application embedded into Windows, the Snipping Tool remains dependable and accessible. Windows 10 launched the Snip & Sketch must-have app for Windows and subsequently the tool as a more contemporary option.
ShareX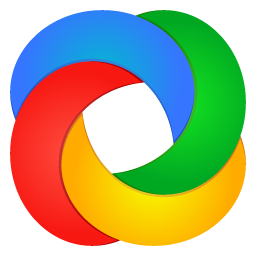 ShareX, a flexible and open-source screen capturing and sharing utility for Windows, is popular with users who want to record and share material efficiently. This versatile program captures screenshots, records screencasts, and easily shares them. ShareX is popular with beginners and experts because of its easy-to-use UI and customizable settings.
ShareX can take screenshots in full-screen, region, scrolling, and text recognition (OCR) modes, which is one of its best features. Users may create hotkeys and tweak settings for a customized experience. ShareX is great at screencasting, letting users record their screen using several codecs, add notes, and publish it to YouTube.
ShareX's strong sharing features set it unique. Users may distribute captures and videos with a few clicks using more than 80 destinations. ShareX connects with cloud storage, social networking, and URL shortening providers, making online content distribution easy. As a sophisticated, open-source program that facilitates Windows content capture, editing, and sharing, ShareX remains a popular option for anyone wanting a configurable screen capture solution.
GreenShots

The flexible screenshot application GreenShot is famous among Windows users for its powerful capabilities and user-friendly UI. This open-source program lets you record particular areas, complete screens, or scrolling web pages with many capture modes. For fast screen grabs, users may choose picture formats, destination folders, and hotkeys. Before saving or sharing screenshots, GreenShot lets users comment and highlight them with basic image editing capabilities.
Integration with cloud-based services and picture hosting systems makes GreenShot stand out. The program makes it easy to submit screenshots to Imgur and Dropbox. This makes it ideal for those who exchange screenshots online or work on visual projects together. GreenShot's active user community and frequent updates keep it current with technology and user demands, making it a dependable and improving screenshot capture and management tool.
GreenShot is a sophisticated yet easy-to-use Windows screenshot program with many capture modes, configurable customization, and cloud connectivity. GreenShot makes taking, editing, and sharing screenshots easy for professionals and average users creating tutorials and documentation. For a dependable and efficient screenshot tool, its free and open-source nature and active development community make it a good option.
OBS – Best for Video Capturing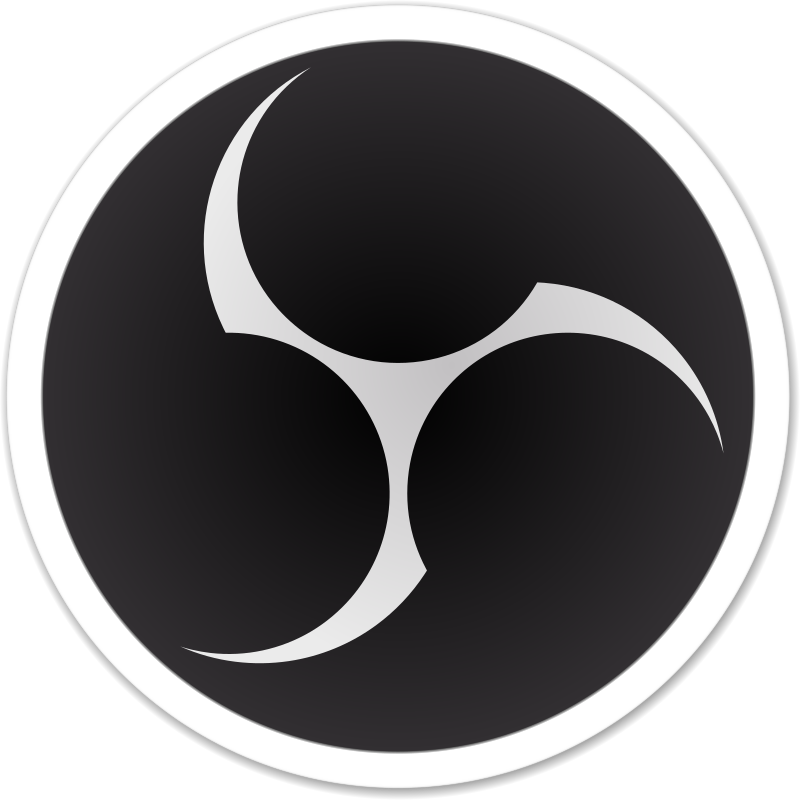 Open Broadcaster Software (OBS) is a top video capture and live streaming solution. Its versatility and strong capabilities appeal to both gamers and professionals, making it popular. OBS's simple UI lets you record, broadcast, and capture video. It supports Windows, macOS, and Linux, making it adaptable.
Flexible customisation is one of OBS's best advantages. Users may customise recording settings for high-quality video. OBS supports numerous audio and video sources, allowing you to smoothly mix and match components for games, webinars, and video lectures. It supports several codecs and streaming protocols, making it compatible with Twitch, YouTube, and Facebook Live.
OBS is open-source, so a community of developers updates and improves it. This ongoing improvement keeps OBS one of the top video capture options. OBS is a powerful video recording tool that works well and is customizable, making it a popular option for content creators, educators, and screen recorders.
Conclusion
Finally, these must-have apps are the building blocks for a powerful and smooth computer experience on a brand-new Windows laptop or PC. They cover important things like safety, work, talking to others, and having fun. Installing a strong antivirus protects against threats, and using a dependable browser makes browsing the internet easy. Tools for productivity make work and organization easier, and apps for communication make it easier to talk to each other. The must-have apps for Windows for entertainment and multimedia make free time more fun, and cloud storage keeps important files safe. Customizing these options to fit each person's needs will improve the computing experience even more, giving each user a flexible and unique digital space.