Have you ever Google your own name to see what shows up?
I bet you definitely did search your name and there is a chance you did not find the search results pleasing, as this happens with all of us.?
Now You can add yourself to Google by providing details to Google, so next time when someone searches your name Google will present your filled virtual public card to them.
The appearance of your Public Card on Google is determined by Google Search Magic, but you are going to search your name you will always find your Google Public Card in search,
You can use it as quick access to your public visiting card to access your social media accounts URL.
For the time being this Google Public Card feature is only Visible on Mobile devices that can be accessed by Googling your name or "Add me to Search" phrase or open this URL https://www.google.com/search?q=add+me+to+search
How To Create Your Google Public Card
Here is a step by step guide to create your own Public card
Only on Mobile and for Indian users
Search "Add me to Search"
When you search this phrase you and logged in you will be greeted with an option to add yourself to Google Search
Just tap the Get Started button to proceed to next screen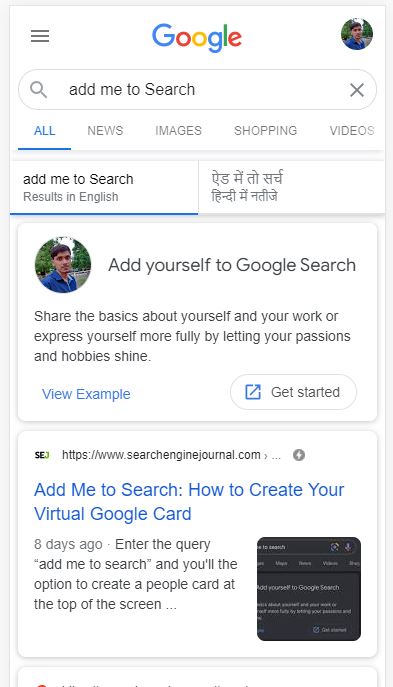 Enter the Details
It's time to fill up the details you want to appear with your name, fields here will be public so only add details you want to make public.
Complete this list of mandatory fields like,
Name, Location, About, Occupation
and some optional fields like,
Work, Education, Hometown, Website, Email, Mobile Number and Social profiles
complete the fields you like then tap the preview button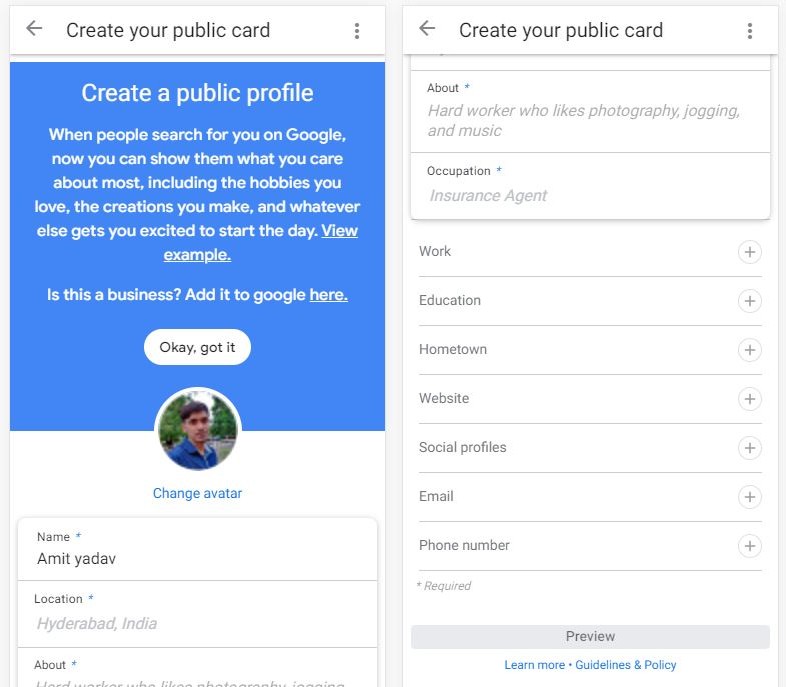 Preview and Save
After creating your card verify the information you filled,
If you want to change anything just go back to the previous screen and change the details
When you are satisfied with the details tap the save button,
Now your card is created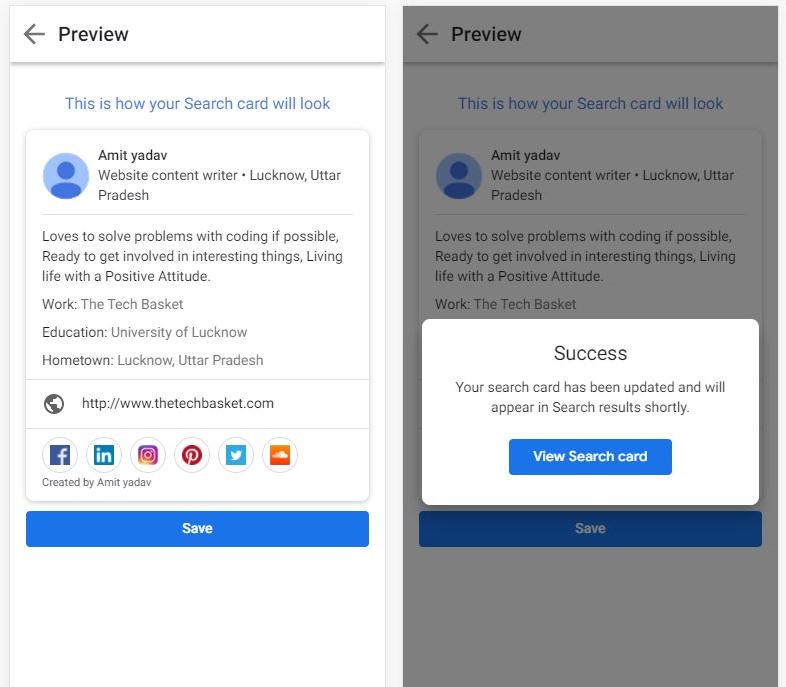 That's it now whenever you search your name or "add me to search" words you will see the card you just created,
if Google thinks it's helpful to show your public card to others when they search your name then Google will.
When your card is creted and saved you can find your details by searching your name or "add me to search" and here is how it will look (on pc). 😀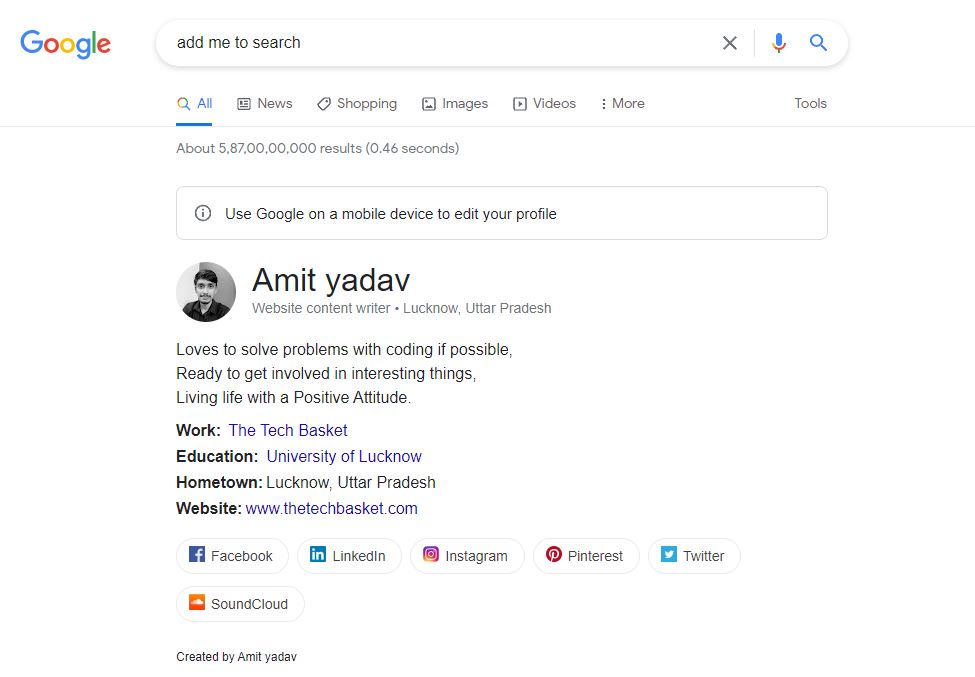 Sources