Marking a sentence or word strikethrough in the document indicated that these words need to be removed from the document,
We often use strikethrough to express our emotions without disturbing the flow for the sentence this brings the reader closer to what the writer wants to express. Like,
I loved liked your performance.
(don't mind this lazy example, you got the point right)
How to Strikethrough in Google Doc
Let's just don't waste any more time here is how to do it in 2 simple step
Select the text to strikethrough
Now open "Format" section from top Header then
Select "Text" from the dropdown and
Now you can select "Strikethrough" option
Format Section > Text Option > Strikethrough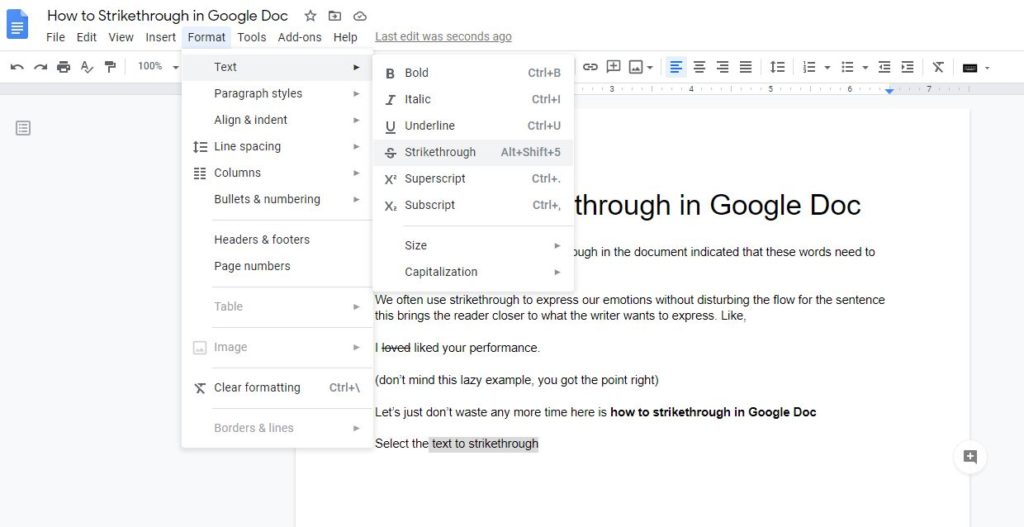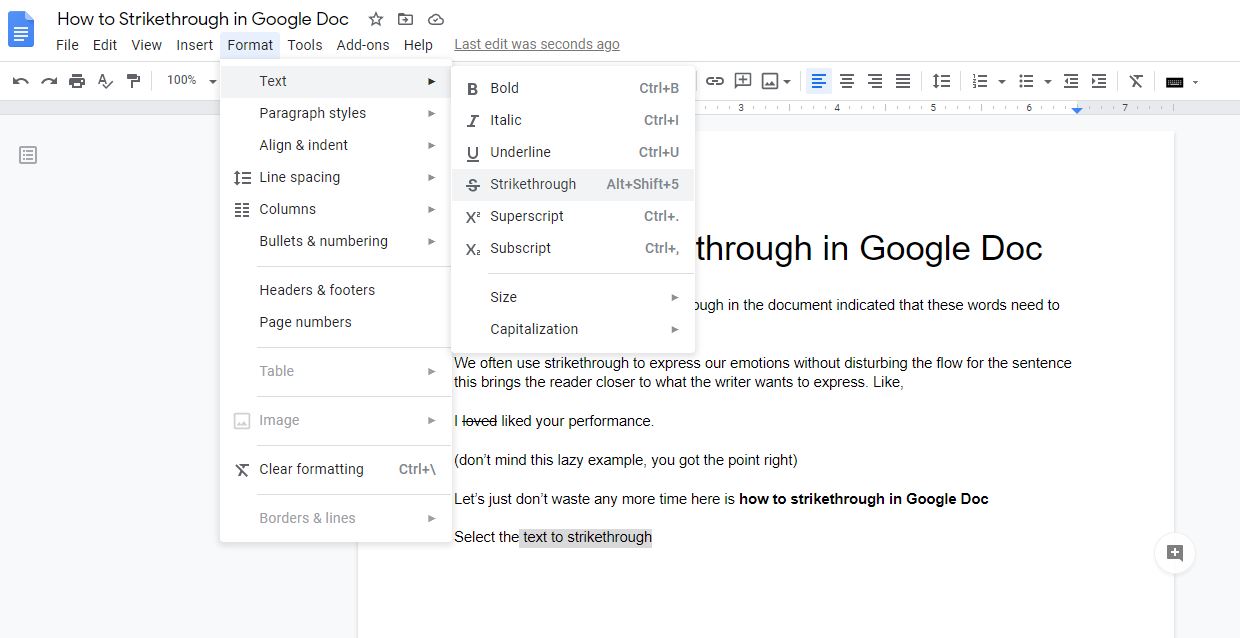 You can also access strikethrough option by keyboard shortcut

On Windows Alt+Shift+5
On Mac Command+Shift+X
It's that easy also you repeat the same process if you want to remove strikethrough from already strikethrough word.
Here is a huge time-saver tip for you that will make your experience using Google Doc much more pleasant.
While using Google Docs if you press
On Windows Ctrl+/
On Mac Command+/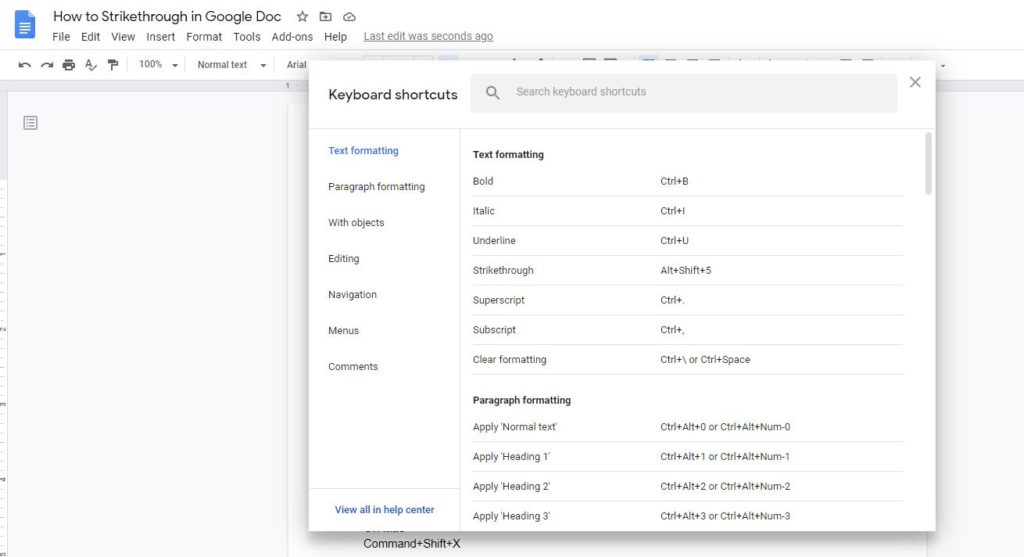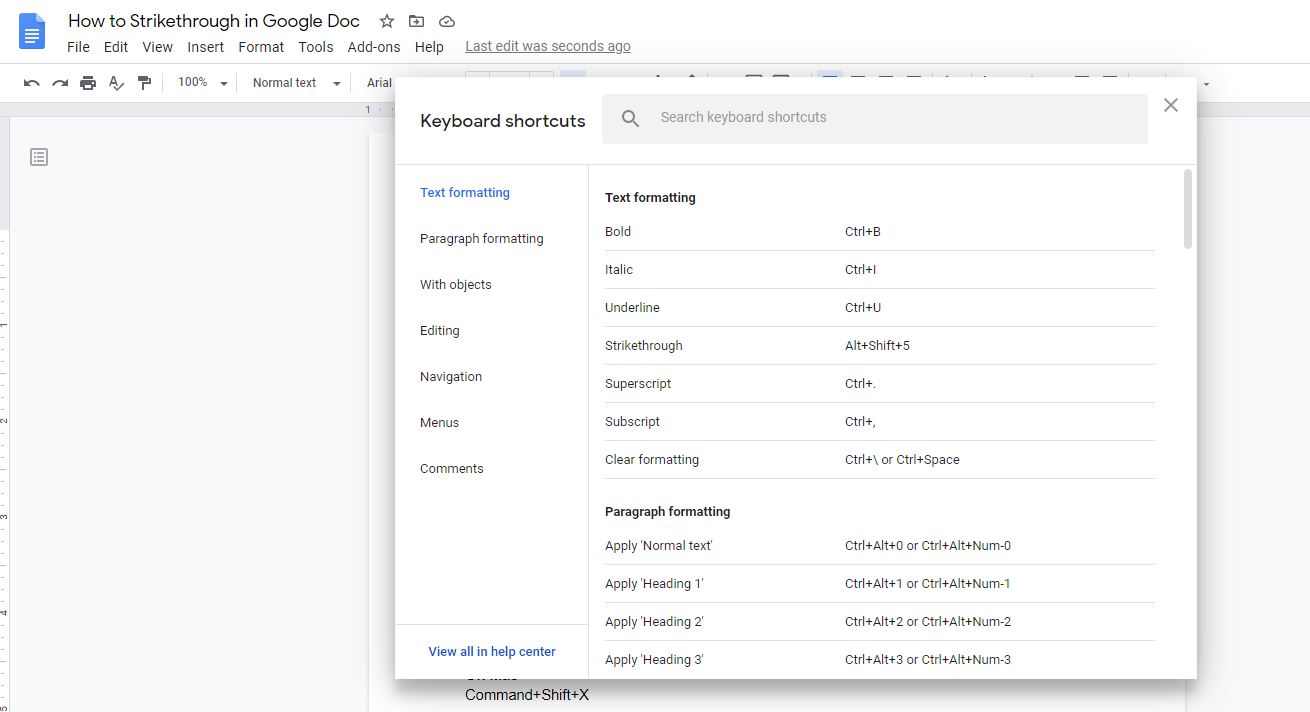 It will open a pop up all handy shortcuts you can use to format any Google document in less time than before,  You can search for any shortcut here if you keep forgetting all shortcuts then just remember one shortcut.