Not interested in having to sign up for a Microsoft account at the start of setup? Want to bypass Microsoft account in Windows? Okay, now we have you. Users of Windows 11 Home and Pro are now required to sign up for a Microsoft account during the installation process. Although it is possible to use Windows 11 with a local account, many users would prefer not to have to.
Is there any way to avoid giving in to this urge? We have two surefire ways to avoid it, so you need not worry. Here are two simple methods to Bypass Microsoft account in windows 11 setup.
Use of Fake Email
To continue with Windows 11 setup, you must use a fake email address, as the name suggests. You can do so without actually entering your Microsoft account details. How? Read on!
Install Windows 11, then establish your preferred keyboard layout and language. After that, you'll be taken to the login screen.
Then, in the box provided, type [email protected]. Then proceed by selecting the Next option.
3. Put in a random fake password now. It can be anything you like, and then you can click the Sign in button and Bypass Microsoft account in Windows easily.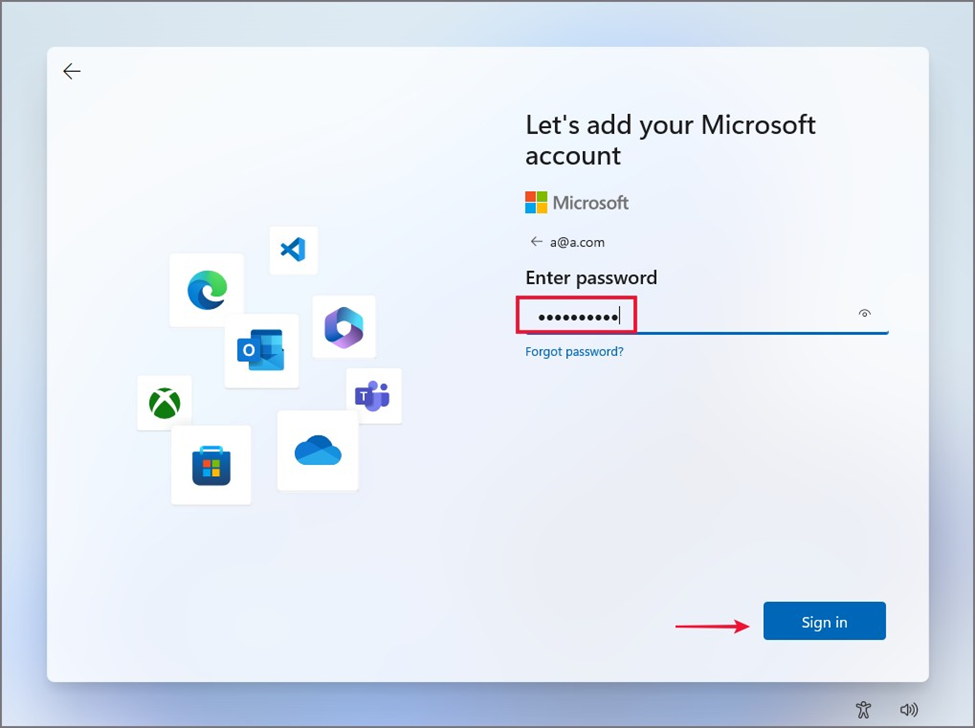 4. A "Oops, something went wrong" error message will appear. Select the Next option to proceed.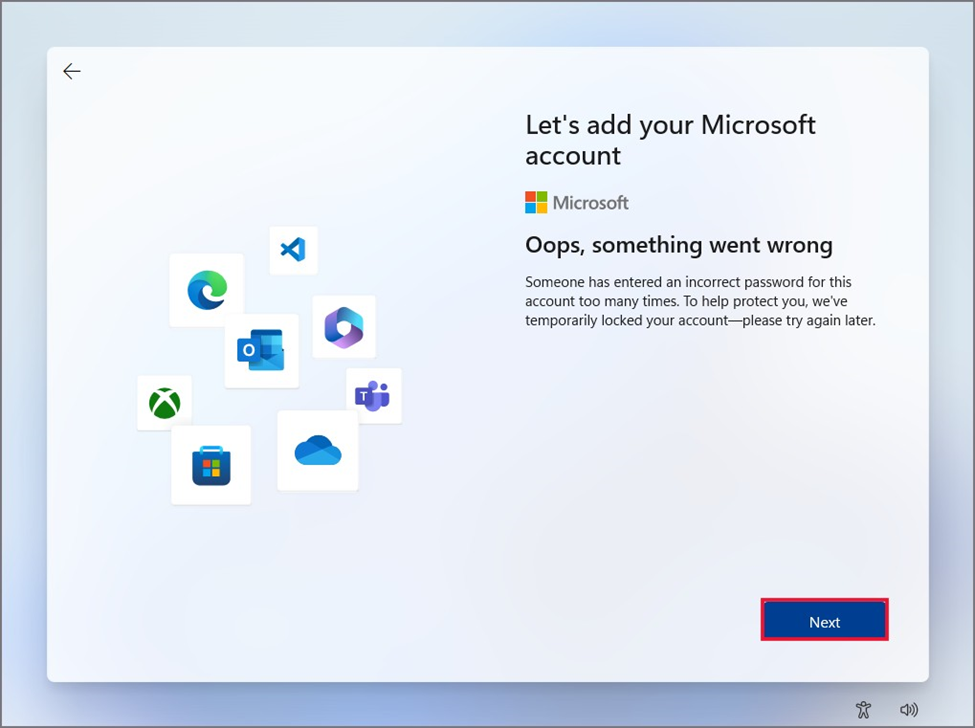 5. After that, you'll be taken to the local account setup wizard by the OOBE page. Type in the name of your computer and then a secure password.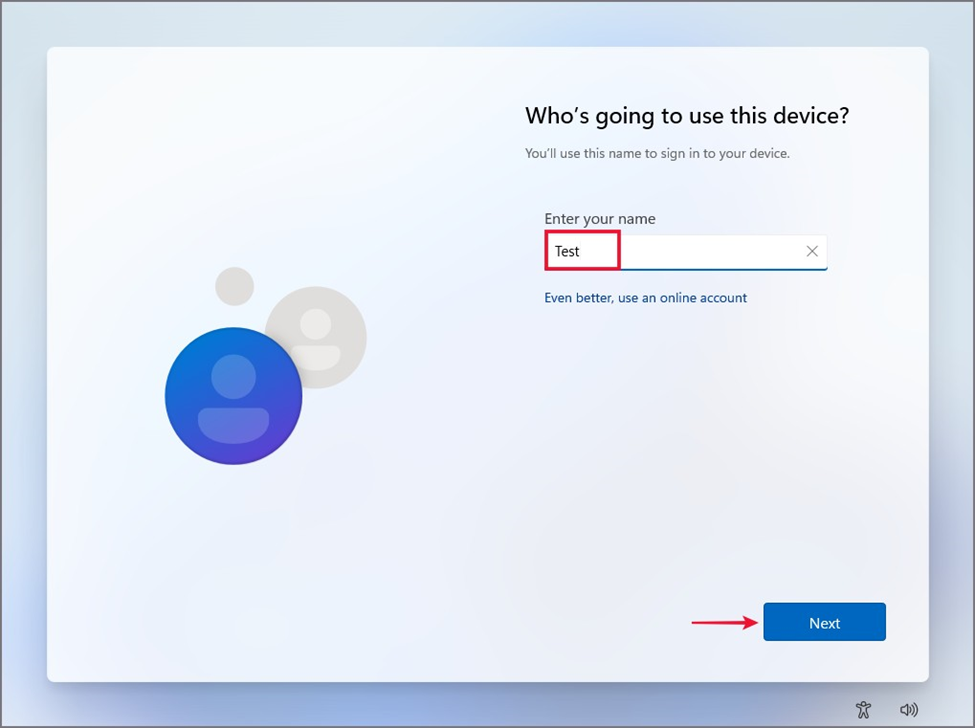 6. Pick three of the security questions and respond to them in order. Make a note of them to refer to later. Turn off any additional tracking or personalization settings and disregard any additional offers, such as Microsoft 365 or Game Pass. You need a Microsoft account to use them. By this you can easily Bypass Microsoft account in Windows.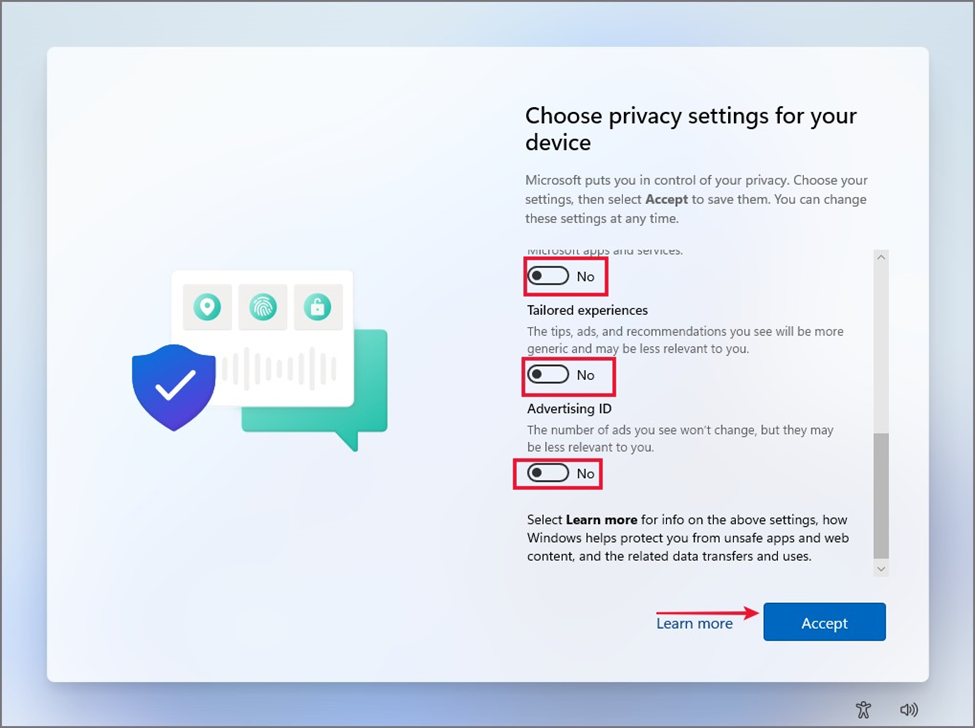 Windows will start configuring your new computer's desktop. It will be a while before you reach the desktop after booting.
By using Rufus
To avoid the Microsoft account sign-in page during Windows 11 setup when using the first method, you can create a fake email address. Rufus allows you to skip the step of creating a Microsoft account and instead create a local account when making a bootable USB drive for Windows 11.
Using this method for Bypass Microsoft account in Windows, the Windows 11 OOBE (Out of Box Experience) setup process will skip over the account sign-in page altogether. Use a USB drive with at least 8 GB of storage space. Here's the procedure:
To begin, visit the Rufus website and download the portable version. This eliminates the need to download and install the program.
Second, get the most up-to-date version of Windows 11 ISO from Microsoft's website.
Then, find the Rufus.exe file you downloaded and double-click it to start the installation process. A window labelled "User Account Control" will pop up. The correct answer is Yes.
Put a flash drive into your computer's USB port. Select the Windows 11 ISO file on your computer, then click the Select button in the Rufus window. You can select it with a double click.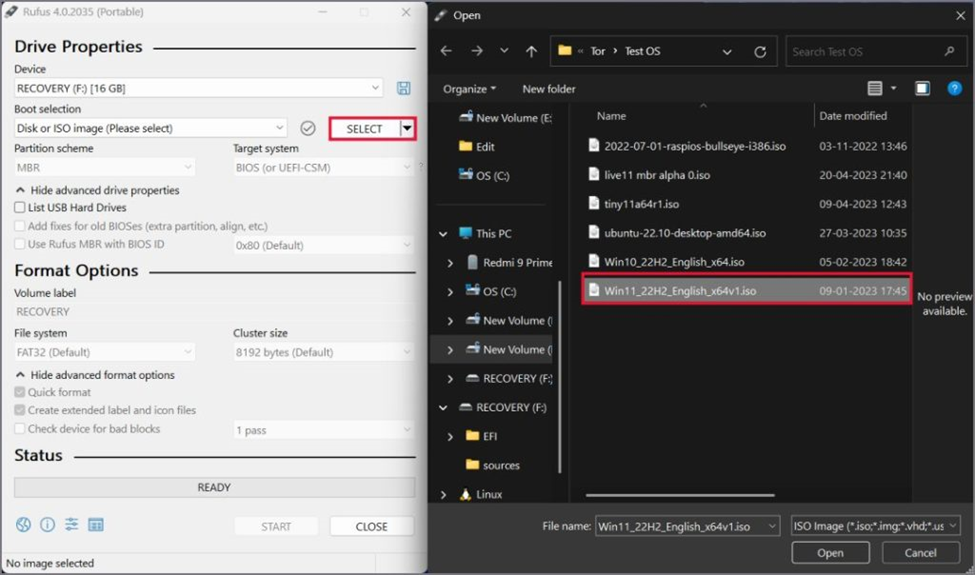 5. You can proceed by clicking the Start button without changing any of the other settings.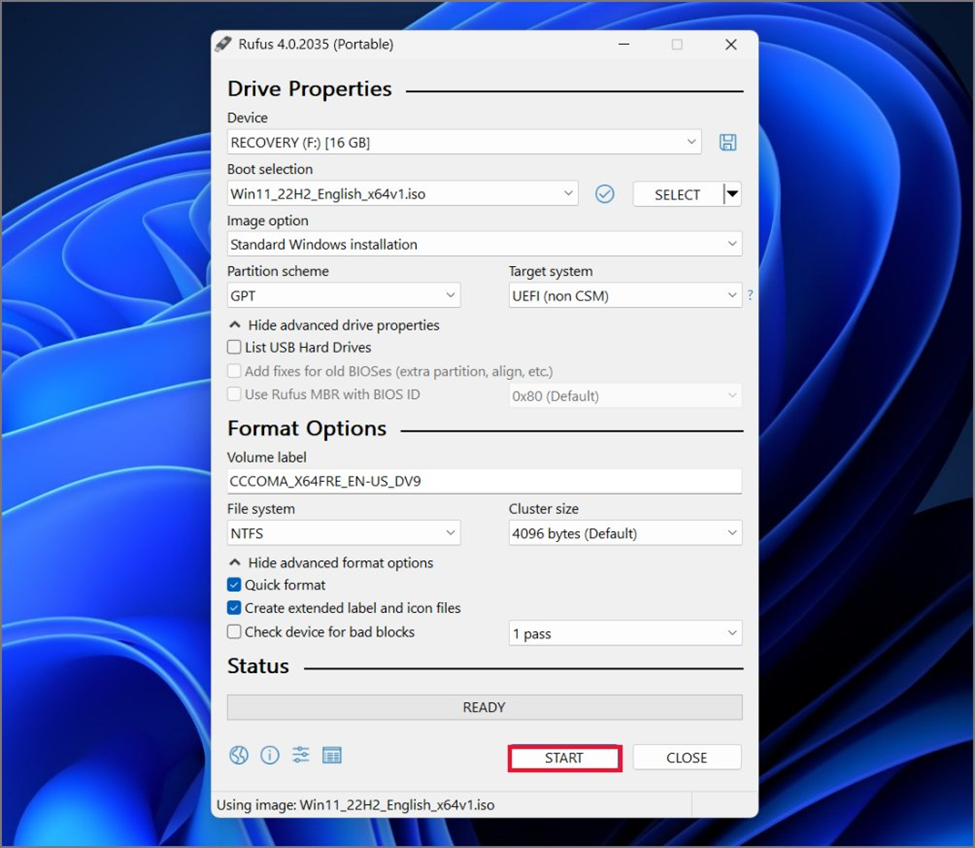 6. An additional window will open. Mark the box labelled "Do not require a Microsoft account online" and hit OK.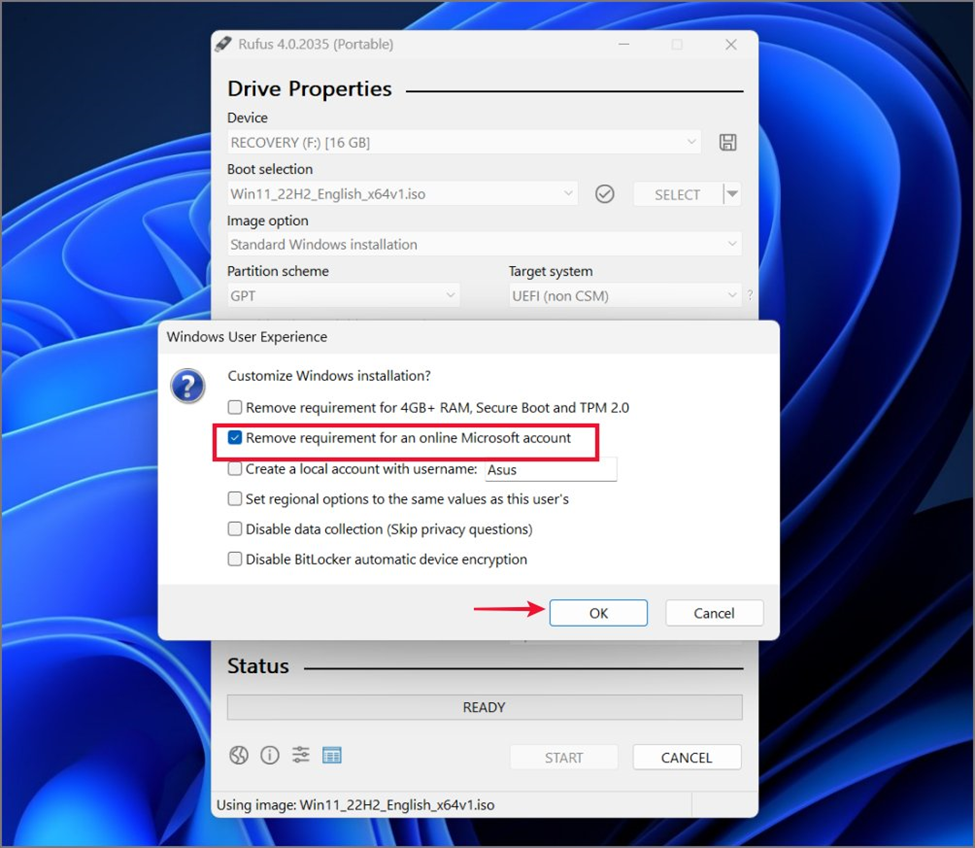 7. Finally, after clicking OK a final time, wait for Rufus to finish making a bootable Windows 11 USB drive.
8. The next step is to plug the USB drive into a computer and turn it on. To access the boot device options, press the power button and then the corresponding F key. Each manufacturer has a slightly different take on where the F-key should be located, so make sure you're using the right one.
9. Use the arrow keys to navigate to the USB drive, and then press Enter to boot from it.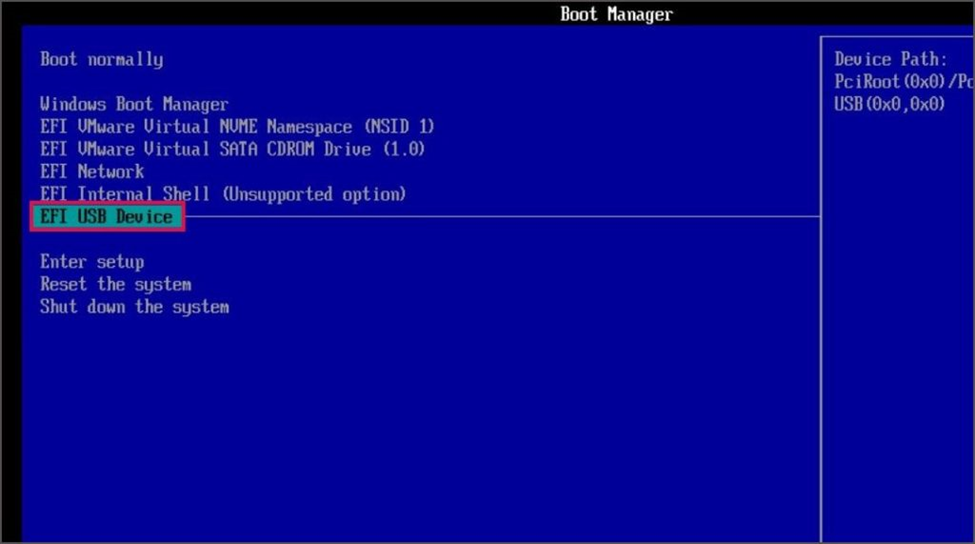 Keep moving forward with the Windows setup. The local account creation page will load automatically after you've chosen a language and keyboard layout. There is no requirement to sign in with or create and Bypass Microsoft account in Windows.
FAQs
1. How to Use a Microsoft Account Without a Password?
There is more than one way to accomplish this. A fake email address and password, or a bootable USB drive created with Rufus, will both allow you to skip this step.
In addition, the Shift+F10 shortcut on the configuration page activates the command prompt.
Enter the command oobe\bypassnro and hit Enter.
After the restart, select "I don't have internet", if you don't have access to the web. To proceed with a streamlined local account setup, click that button. Some other alternatives exist as well.
2. Can I use my Google email address with my Microsoft account?
A valid email address is required to create a Microsoft account. This doesn't necessitate the use of a Microsoft Outlook email account. Microsoft accounts can be made with email addresses from Google, ProtonMail, Yahoo, or any other currently functional email service. Keep in mind that you can use any email address to sign up and Bypass a Microsoft account in Windows. In Windows 11, you must have a Microsoft account, and you cannot use a Gmail account instead.
3. How to Bypass Microsoft account in Windows 11 key activation?
Some workarounds will allow you to install and use Windows 11 without a valid license. Install Windows 11 without a product key by selecting that option during setup. After that, you'll be able to install Windows 11 on your computer and Bypass Microsoft account in Windows. However, changing the PC's visual appearance requires activation.