If you're looking for the best unlimited free VPN for Android, then this article is just what you need!
A VPN is a great way to stay safe online by hiding your browsing activity from third parties and government agencies. However, there are hundreds if not thousands of VPN providers on the market right now so it can be difficult to choose which one is best for you
In this blog post, we will cover some of the most important factors that should be considered when picking a VPN service such as price, anonymity, security and speed.
How to select the Best VPN
Here is the basic flow of selecting and using the best VPN for Android for anyone's need
Keep your list of features that a VPN must have, like availability on your chosen device, supported countries and other useful features that you want.
Research the different VPNs available,
Consider what you need from a VPN – do you want to protect your privacy, get access to censored content,
Check reviews of each service and read through them carefully before deciding which one is best for you,
Download and install the app on your device and take a trial of VPN services before committing to a long-term plan, (A long-term plan will give you the best value for money)
Now Compare all VPN providers which one gives you the best features with the best offers.
Best VPNs for Android, iOS and Windows
Free VPNs for Android might be helpful for users who want to protect their privacy and access content that is blocked in their region. Finding the best free VPN may be difficult, though, since not all of them are made equal. We take a look at some of the free and best VPNs for Android.
ProtonVPN
ProtonVPN provides unrestricted data transfer and top-tier encryption. This VPN for Android doesn't keep any records and doesn't show any adverts, so your surfing will be private and ad-free.
Windscribe
Windscribe's monthly free data allowance of 10 GB is more than enough for casual web surfers. The programme is simple to use and includes a firewall for protection.
TunnelBear
Famous for its simplicity and security, TunnelBear is a popular service VPN for Android. The 500MB of free monthly data is sufficient for occasional usage or for trying out the service.
Hotspot Shield
Hotspot Shield gives you fast connections and 500 MB of daily bandwidth. Your information is encrypted using a strong algorithm.
Hide.me
Hide.me, another one of the best VPNs for Android doesn't track your activity online and gives you 2GB of free bandwidth every month. To ensure optimal performance, it uses servers in several data centres.
While these free VPNs may provide some useful features, they may also have drawbacks such as data limits, lower speeds, or fewer server locations. You may want to go for the commercial versions if you plan on using them often or if you want access to more advanced features. Choosing a VPN is an individual process; look at the benefits and drawbacks of each free VPN for Android to choose the one that best protects your online privacy and security.
Why do you need a VPN?
First, a VPN is a great way to protect your privacy and increase security. A lot of people use it for that reason only. Second, a VPN creates an encrypted tunnel between your device and the destination server. That means that any data passing through this connection is secured from prying eyes, such as hackers or authorities who might be monitoring you on public Wi-Fi networks (which shouldn't even be legal, but it happens). Third, because ISPs can no longer see where your traffic is going, you can access region-locked content that might not be available where you live. For example, if your government restricts Netflix or Hulu, you can use a VPN to get around the problem.
Now that we've covered why a VPN is useful and helpful in today's world, let's talk about which ones are the best. There are many reputable VPN services available.
Why you need a VPN:
Unrestricted access to the Internet including paid VPN services. It encrypts your data and secures your connection.
Free VPN service with no download limits, unlimited bandwidth and server switches. It allows you to securely navigate the web.
Improve your connection speed when using VOIP services or streaming, since it reduces lag time and prevents data loss.
Hide your real IP address to anonymize your online activity so you can safely surf the web whether at home or on public WiFi.
Bypass censorship and firewalls when you're travelling.
Access geo-restricted content such as video streaming services, social networks, gaming sites and more!
How to install your free VPN on your phone?
It's easy to increase your online security and privacy by installing a free VPN on your mobile device. Here's a quick rundown of the steps involved:
Choose a Reliable VPN Service: To get started, download a VPN for Android from the Google Play Store that has a solid reputation. Make sure the VPN you choose has a no-logs policy and good recommendations from previous customers.
Download the VPN App: Find the VPN app in your device's app store and choose 'Install.' The app install and download will start immediately.
Open the App: Launch the VPN app from your phone's home screen after setup is finished.
Create an Account: Using the services of a VPN sometimes requires signing up for an account. If you haven't already done so, create an account by following the on-screen directions.
Connect to a Server: Upon signing in, the available server locations are normally shown. Select a server from the list and hit the connect button to link up with it. The program will connect securely to the chosen server.
Permissions: It's possible that the app may request access to your VPN settings. Granting these permissions is necessary for the VPN to operate.
Connected: When you're successfully connected, your phone's status bar will show a VPN symbol to let you know that your connection is private and safe.
Adjust Settings (Optional): The VPN app's settings allow for a great deal of customization, such as automatic connection on public Wi-Fi networks and the ability to choose between several server protocols.
If you follow these instructions, you'll have a free VPN up and running in no time, protecting your privacy and security as you surf the web from your mobile device. Don't forget to familiarise yourself with the VPN's data management practices by reading its terms of service and privacy policy.
What the risks are of having an unlimited free VPN on your phone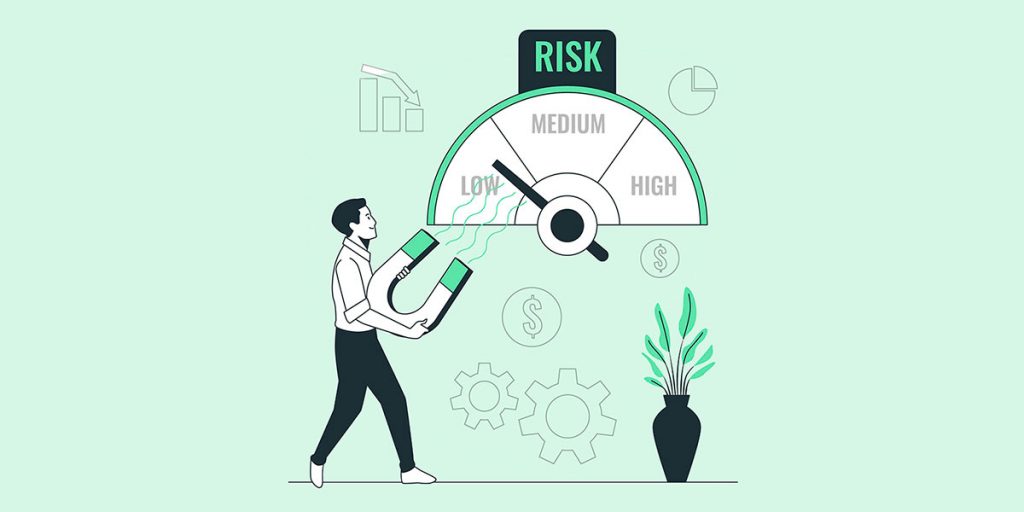 Protecting your privacy and unlocking region-locked material without breaking the bank by using an unlimited free VPN for Android may seem appealing. Users, however, should be aware of the following major dangers while using such services:
Security Concerns: However, the security features of commercial providers are precisely what free VPNs lack. Instead of protecting your privacy, they could keep track of what you do online by keeping logs or selling your data to other parties.
Data Theft: A number of free VPNs for Android have been exposed for collecting user information for the benefit of advertising and other third parties. Identity theft, spam, and unsolicited advertisements are all possible outcomes.
Limited Servers and Slow Speeds: Most free VPNs limit your bandwidth and offer fewer server options. Because of this, internet speeds may decrease, making it difficult to do online tasks in a timely manner.
Malware and Adware: Malware and ads may be found in abundance in many free VPN programs. By installing these applications, you risk exposing your device to malware and other vulnerabilities.
Unreliable Service: Overcrowding of servers is a common problem with free VPNs, which may result in lost connections and unstable service.
Legal Implications: Your connection might be exploited for unlawful reasons if the free VPN you're using is engaged in criminal activity.
No Customer Support: When using a free VPN, you should expect very little in the way of customer service, making it difficult to sort out any problems that may arise.
It is recommended that you utilize a trustworthy, paid VPN for Android service to protect your online privacy and security. It's not free, but it'll provide you peace of mind when shopping online and a boost to your computer's efficiency and security.
Pros and cons of using a free VPN app
Many people who value their privacy and security when using the internet may find the idea of using a free VPN program appealing. It is important to consider the benefits and drawbacks before committing to using such services.
Pros
Cost-Free: The most obvious benefit is that users may have access to a VPN without spending any money.
Basic Privacy: If you need to access information that is prohibited in a certain zone or get around censorship, a free VPN for Android may be the way to go.
Ease of Use: Free VPN programs abound, and many of them may be used without much in the way of specialized knowledge or training.
Anonymity: They make it more difficult for websites and marketers to keep tabs on your online movements, allowing you to retain some measure of privacy while still enjoying the benefits of the internet.
Cons
Limited Features: In comparison to their premium counterparts, free VPN services often provide poorer speeds, fewer server locations, and less functionality.
Questionable Privacy: The privacy-protecting benefits of certain services of free VPNs for Android may be outweighed by the risks posed by the companies that provide them.
Security Risks: It's possible that free VPNs don't use strong encryption, leaving your data open to hacking attempts and other forms of online harassment.
Inconsistent Performance: Frustrating and unhelpful might include slow speeds, frequent disconnects, and unstable connections.
Ads and Malware: Unfortunately, many free VPNs monetize their services by showing you adverts or spreading malware on your device.
Limited Server Locations: Accessing material based on your location might be difficult with free VPNs due to the restricted number of server locations.
There are substantial downsides to using free VPN programs, despite the fact that they do provide users with access to online privacy tools. Before using a free VPN for anything sensitive, users should take care and read up on the provider's track record and privacy regulations. In the end, it may be more prudent to pay for a reliable VPN service if you value privacy and speed.
Limitations of a free unlimited VPN service for Android
Free, limitless VPN services for Android might be enticing since they promise users more privacy and access to information that is normally forbidden in their region. Users should be aware of the many restrictions that come with their usage.
Limited Server Locations: Many free VPNs have limited server availability. Because of this, your connection speed may decrease and you may have trouble viewing certain regional content.
Bandwidth Caps: Streaming video or downloading huge files might be frustratingly slow with the bandwidth restrictions that many free VPNs impose.
Data Logging: Using a free VPN for Android service might be counterproductive if the vendor records your internet activity. Some will even sell your personal information to marketers and other companies.
Security Concerns: Many free VPNs for Android have weak encryption and other security measures that leave their customers open to hackers and other online risks.
Ads and Pop-ups: Free VPNs often rely on annoying advertisements and pop-ups to make ends meet, which may be quite annoying to users.
Limited Customer Support: When using a free VPN, it might be difficult to seek assistance in the event of network troubles or other difficulties.
Unreliable Service: It's common knowledge that free VPNs have sketchy connection speeds and frequent service interruptions.
Blocked Services: When it comes to accessing geo-blocked material, several streaming services and websites deliberately block IP addresses connected with free VPNs for Android.
Despite their apparent use, free limitless VPNs for Android are fraught with restrictions that put your privacy and convenience at risk. In most cases, users who want privacy, security, and customer assistance are better off paying for a premium VPN service.
Conclusion
Choosing the best limitless free VPN for Android smartphones is an important choice that may have a significant impact on your online safety, privacy, and enjoyment. If you're looking for privacy and access to geo-blocked material, a free VPN for Android may be a good option.
Finding the right VPN for your purposes requires striking a balance between security, speed, server locations, and ease of use. Free VPNs are tempting, but they sometimes come with drawbacks, such as compromising your data privacy or flooding you with adverts. Think about whether or not the VPN offers a free trial or money-back guarantee before making a final decision.
Although free VPNs for Android are a good place to start, commercial VPN services often provide more in the way of security, privacy, and convenience. In general, paid VPN services are superior to free ones in terms of security, speed, and accessibility to technical support staff.