Over the past few years, Notion has become a must-have productivity and organization tool for people and teams worldwide, with an almost cult-like following. And for good reason: Notion is one of the most powerful, flexible, and useful tools for getting work done.
But Notion might not be the best choice for everyone. That's why there are other options. There are a lot of tools out there that are like Notion but have different prices or features. If you're looking for a good alternative to Notion, this article will help you choose the best one for your needs.
What is Notion?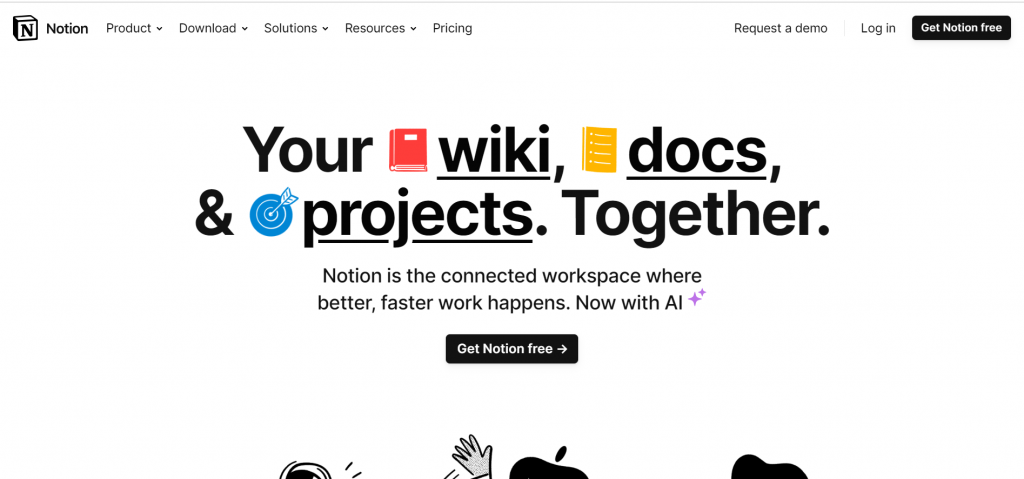 Popular productivity app Notion aims to bring your company's work processes together. Your team can work together, share ideas, and keep track of projects in this shared space.
Teams can work together safely with Notion because documents can be shared with both public and private groups. You can keep track of project progress with built-in timeline views or any other view you make. It's also easy to keep track of a project's budget and where resources are going with Notion. All documents are easily found and arranged thanks to powerful search tools. The notion is great for teams of any size that must keep track of their projects and work together safely.
Notion also has features that use AI to help you keep track of your work. It can suggest items that are useful and sort them by due date, importance, and how quickly they need to be done. Plus, if you get stuck on a project or task, their AI assistant will help you do it faster by giving you tips and links to useful tools. Your projects will be taken care of well by Notion's AI.
Advantages of Notion for Project Management
Notion has been around for less than five years, but it is already a well-known and popular project management tool. This project management tool has many great features, many ways to make it your own, and a community of dedicated users who care about its use and growth. Some other benefits of Notion are:
Taking notes and managing projects together
interface that is easy for anyone to use and get around
Working together in real-time
It's easy to change and connect project and task management
Adding third-party features
Templates already there
Webinar and live online training
Best Notion Alternatives in 2023
Here are the best other apps like Notion that can help you take notes and work with others:
Coda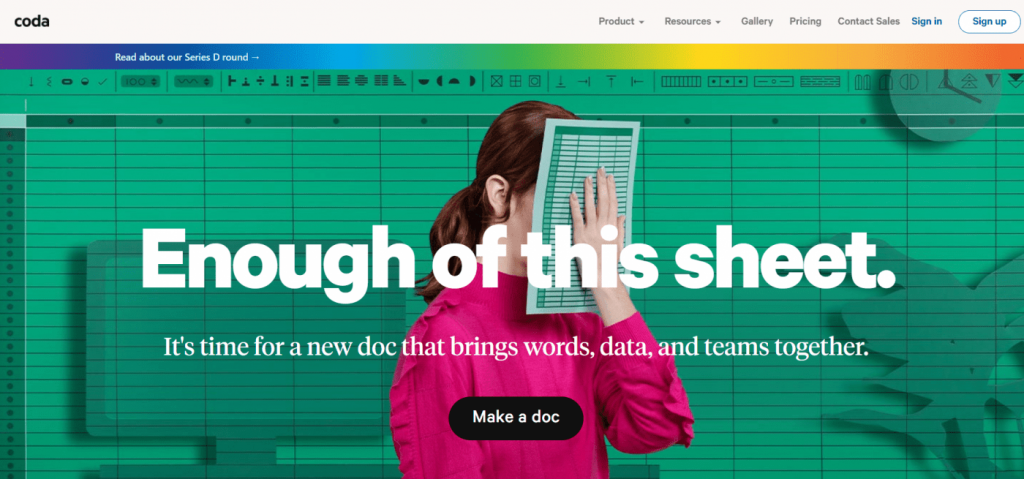 Coda is an outstanding alternative to Notion that makes it simpler for you to assume control of the vast majority of documents associated with your project. If you're interested in learning more about it, click here.
Highly effective in its three primary functions—word processing, database management, and spreadsheet creation—the program lets you take charge of your projects and get things done.
Key Features
API Notifications and Escalation Requests for Process Control
Notifications Made Automatically
Tools for Collaborative Thinking and Brainstorming
Review Conducted in Collaboration
Workplaces Designed for Teamwork and Discussion
Workflow That Can Be Customized
Templates That Can Be Customized
The Automation of Documents
Obsidian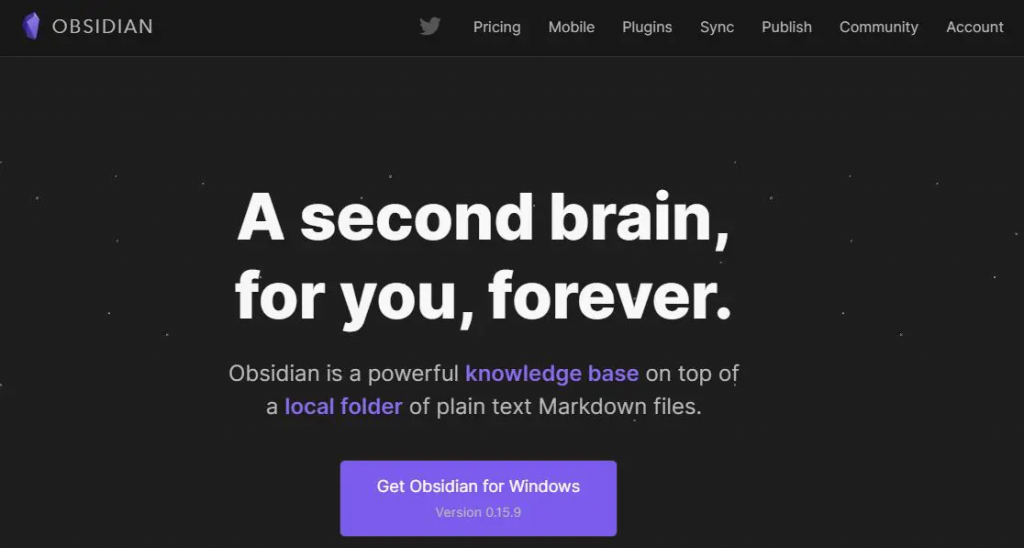 The next on this list that we will look at is obsidian. This app will help you organize your thoughts and put together something useful for you to work on. Obsidian has reached the conclusion of its investigation into Notion and is now looking for holes that it can fill.
All of your notes in Obsidian are kept on your computer and not in the cloud. It's also one of the few alternatives to Notion that can be used in offline mode. It offers a number of first-party plugins that can be installed by users to increase the app's capabilities, such as a slash command menu and the ability to create calendars, to-do lists, and Kanban boards.
Since Obsidian lacks native support for teamwork at present, setting up a system to work with other people on the app will necessitate some extra work. Making a vault and storing its contents in a cloud service like Google Drive and then making it available to team members is one approach.
Key Features
The graph view with the options to group, filter, and display the data
Just one click will link you to the appropriate pages.
With just one click, mentions can be converted into links.
There are 25 essential plugins, 129 themes, and 609 community plugins available.
Offline and available.
Graph of the unique constellations
You can navigate between the notes using the keyboard.
On your computer, the data is saved in a folder that is referred to as "Markup files."
Airtable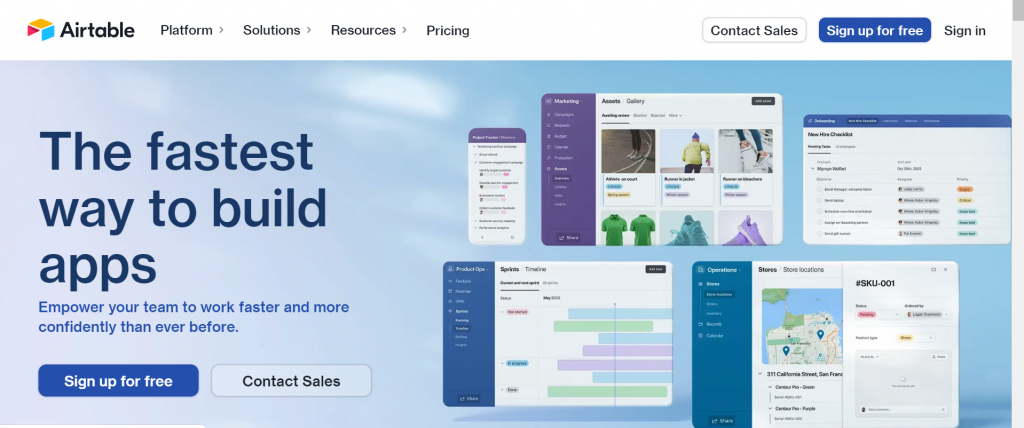 Consider switching from Notion to Airtable if you need a data organization and management tool that is both more adaptable and more easily customizable. Airtable's user-friendly interface, modern aesthetic, and colourful design have contributed to its rise to prominence. Data can be organized in a variety of ways using the various views that are available in Airtable. These include tables that resemble spreadsheets, calendars, Kanban boards, galleries, and timelines.
Air Table is a flexible collaborative database tool that outperforms the functionality of traditional spreadsheets thanks to its intuitive user interface and highly modifiable organizational structure. It provides teams with the ability to organize, monitor, and manage projects in a visually engaging manner.
Key Features
Management of work processes driven by AI
The transformation of workflows does not require any coding on your part.
Model of data that can scale
A design tailored to a particular industry
The user can easily organize the task list through their access.
Asana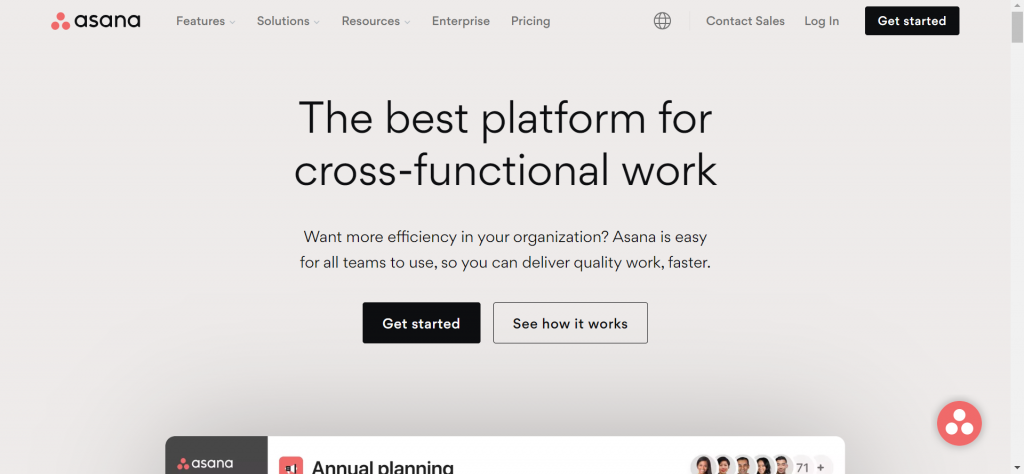 One of the most popular options that can replace Notion is Asana. This project management software keeps groups on track by laying out in detail what needs to be done and when. Asana's widespread acclaim can be attributed to the app's extensive collection of time-saving tools.
This software is an improvement over Notion because it provides users with both a project timeline view and a calendar view. Users can delegate work to others and keep tabs on their progress in real-time. Users can set priorities for their work and better manage their resources with the help of Asana's interactive dashboard.
For even smoother teamwork, Asana can be integrated with other popular apps like Slack, Google Drive, Dropbox, and Trello.
Key Features
Easy-to-learn, yet feature-rich project management software
Asana's paid plans are well worth the investment
Includes a specialized school and tutorials that can turn any participant into a work-in-progress
Managing a team across various projects, duties, and pursuits
Numerous third-party app support and integrations for streamlined project management
Trello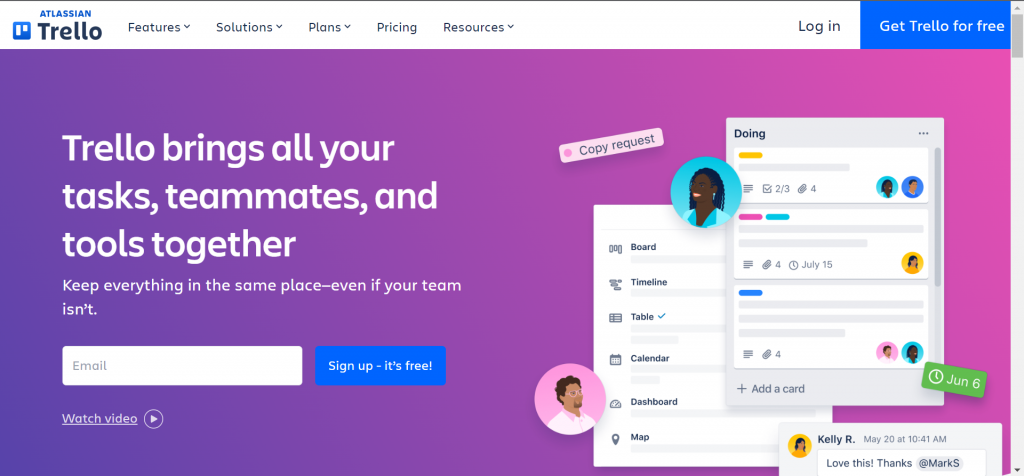 Trello is an excellent alternative to Notion for managing projects due to its user-friendly interface and focus on visual organization. Trello, in contrast to Notion's more general-purpose interface, is focused on facilitating efficient task management through the use of visually appealing boards, lists, and cards. With this graphical method, you can easily see where things stand with the project and how far along it is.
Trello's simplicity and ease of use are major benefits over Notion. Trello's intuitive design eliminates the need for a lengthy onboarding process, allowing teams to begin collaborating right away. With the drag-and-drop interface and editable boards and cards, your team can quickly and easily design a system that works for them. To further its adaptability and compatibility with existing processes, Trello provides a number of integrations with other applications such as Slack, Google Drive, and Jira.
Key features
Task and project management boards, cards, and lists.
Simple task management via a drag-and-drop interface.
Task allocation, comments, and file attachments are all collaborative features.
Dates and notifications to keep you on track with your projects' due dates.
Functionality Boosters like Power-Ups and third-party App Integrations.
Quip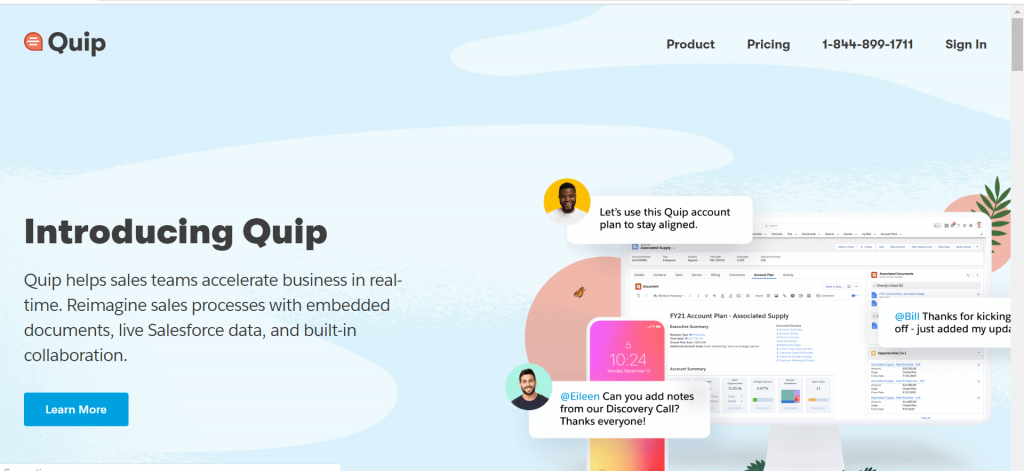 Quip is a fantastic tool for team collaboration because it lets you bring together all of the information related to your project or project development process in one place, in the form of documents and a spreadsheet.
Having this data at your disposal makes it much simpler for your teams to accomplish the company's objectives. Users can create and edit documents without leaving the application, and the search feature is useful for quickly locating specific passages of text.
Key Features
Brainstorming
Management of Change
Analyzed as a group
Control of the Message
Analyzing Paperwork
Monitoring of Paperwork
Notifications
Timetable administration
Changes recorded in documents
Shared office space
Synchronization of data
Archiving Paperwork
Basecamp
Basecamp is a useful piece of project management software for organizations in need of cross-departmental team collaboration. Basecamp is a simple, no-code platform ideal for working on projects across multiple departments, while Notion is a resourceful tool for managing projects and teams. It has a built-in timer, lets you prioritize tasks, lets you communicate with your team, and can generate reports based on your data.
Basecamp offers a free, basic plan with a subset of its features and a paid, all-access plan for $11 per month per user. In addition, charitable and academic institutions are eligible for price reductions.
Key Features
Managers can use Hill Charts to see which tasks are on schedule and thus anticipate potential delays
Set priorities and generate reports on your work
Message sharing and alerts in groups
Automatic timekeeping features
Roam Research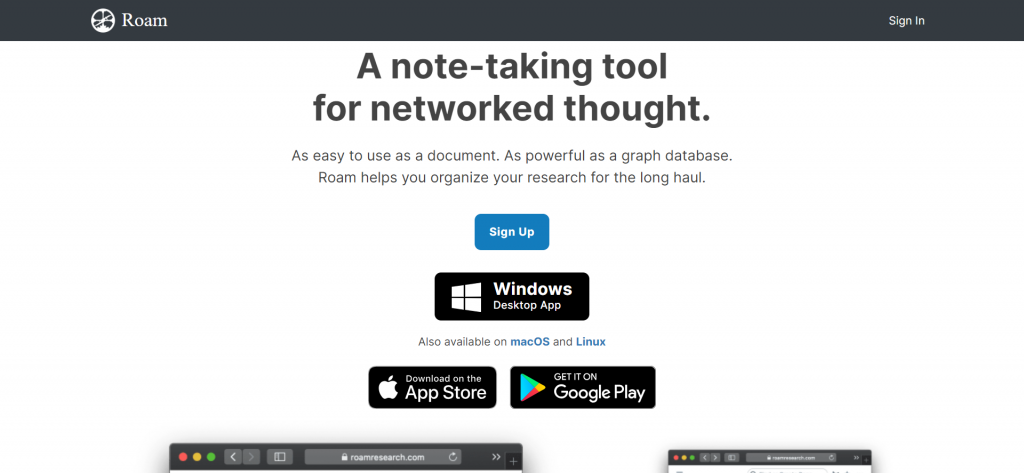 Conor White-Sullivan, a programmer, came up with the idea for Roam Research. The idea of networked thought served as inspiration for the creation of Roam Research, which aims to capture the interconnectedness of ideas and make note-taking more fluid and exploratory. It makes use of a graph database structure that lets users establish two-way connections between their notes. Users are encouraged to think in a more free-flowing, associative fashion when using this method.
To facilitate more nuanced linking and association of ideas, Roam Research provides block-level referencing, whereby users can reference specific blocks of text within their notes.
The goal of the interface designers at Roam Research was to make it as easy as possible for users to concentrate on writing and building connections between ideas.
Key Features
Roam instantly connects your notes as you type.
It has robust search capabilities that make it simple to locate particular notes or links between them.
Roam has handy features like bulleted notes.
Contains useful options like automatic saving.
Makes it possible to take notes both alone and with others.
Facilitates the incorporation of recurring obligations or responsibilities for management.
You can use it to make a list of things you want to do or things you need to do.
ClickUp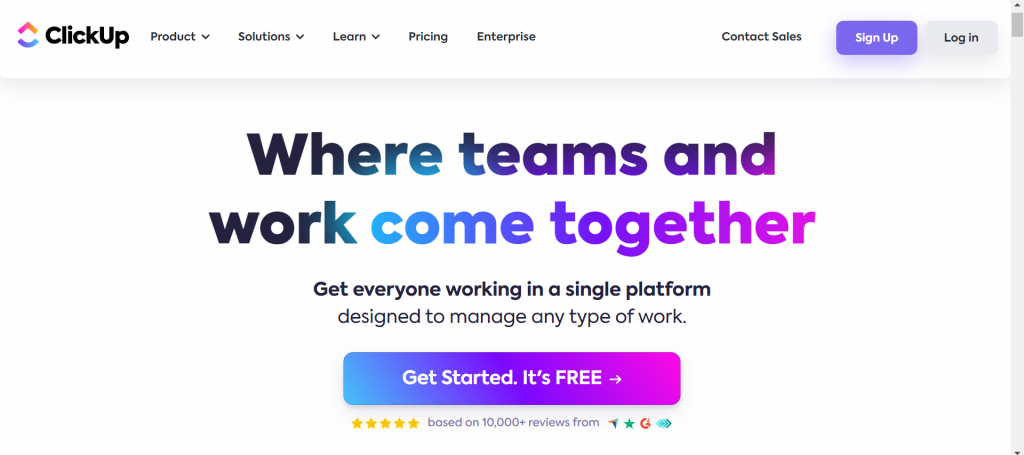 ClickUp is a highly regarded project management tool used by teams of all sizes and in a wide variety of industries. ClickUp's adaptability and feature set are two of its strongest points. Plan your time effectively, keep tabs on progress, and coordinate with the team using the project management approach of your choice.
ClickUp includes all the strengths of Notion's features while improving upon them with a scalable architecture and sleek UI. Using ClickUp Docs' headers, tables, colour highlighting, lists, bullets, code blocks, and markups, you can make your writing stand out. ClickUp Docs allows you to edit with multiple team members at once and features a collaborative detection system that allows you to create your own visual hierarchy with nested pages. ClickUp consolidates hundreds of features and integrates with over a thousand other apps so that you never miss a beat.
Key Features
Structure of an Organization
Division of labor and sub-checklists
Powerful Live page editing and nesting with the ClickUp Chrome Extension for ClickUp Docs
Tag, organize, and assign feedback
Modify Tasks, Lists, and Folders with User-Defined Fields
Enhanced filtering reliability
Views: 15+ (Gantt, Board, Mind Maps, etc.)
Plan Ahead and Aim High
Historic markers include
You can import information from almost any source.
The number of combined systems is well over a thousand.
Nimbus Note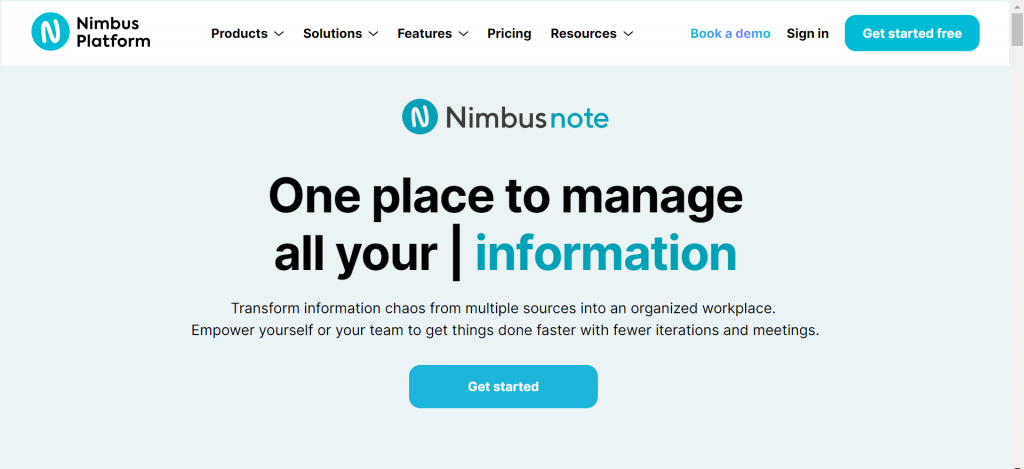 More than a million people in the business world rely on Nimbus Note, another note-taking app. This flexible program can be used for a wide variety of purposes and is very simple to operate.
The program is compatible with any device or operating system currently in use. Your data is always just a click away, no matter where you are.
The program acts more like a hub where you can store and access data from various other applications. With the help of the app, you can better organize your data in tables, spreadsheets, and databases. You can annotate and clip relevant sections to help you remember information in a meeting, etc.
Key Features
A centralized hub for client data and team tasks is made possible by an administrative console.
One of the most important tools for maintaining a professional air in your work is its structure. Your office space is yours to organize as you see fit.
Numerous helpful features are available within the program to expedite your tasks. If you set up your page with public access in mind, the public can see it.
Discretion settings are available.
Bring in info from any location, at any time
Nimbus Note will facilitate easy communication and cooperation between team members.
Your information is not being held hostage by the app. You are the sole owner of your data.
Evernote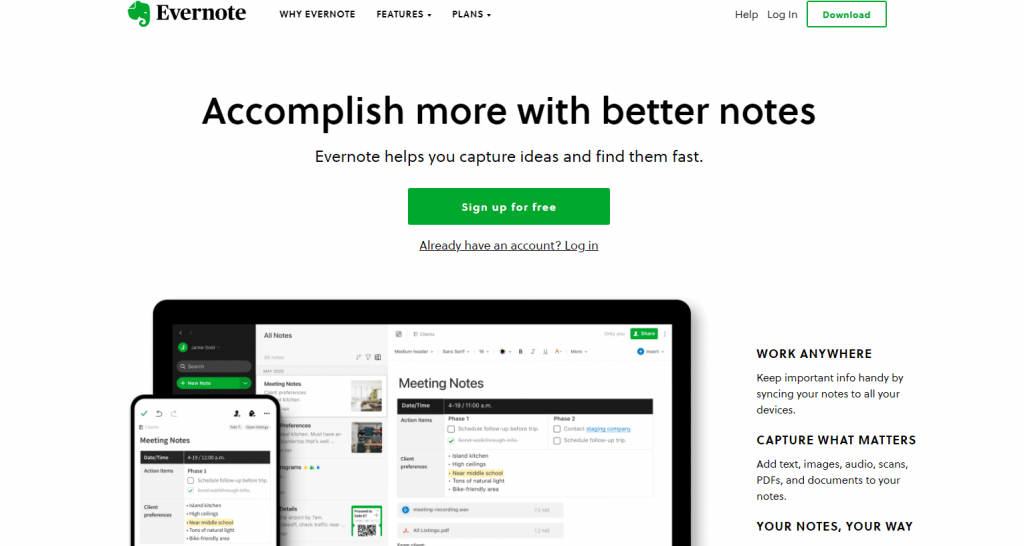 Everyone knows that Evernote is the best app for keeping track of information and taking notes. It's a fantastic alternative to Notion because it consolidates all of your information into a single interface, where you can access it whenever you need it.
Evernote is a popular note-taking app because of its intuitive interface and support for multiple operating systems. It's useful for both personal and professional pursuits thanks to its multimedia features and powerful search options.
Key Features
Integration with mobile and online platforms
Clipboard managers for web browsers
Geolocation
Gather all of your online notes in one convenient location
Easily bookmark your most frequently visited sites
Evernote To make things crystal clear for web content
Markup and annotation
Skitch and Penultimate are two other products in the market.
Microsoft OneNote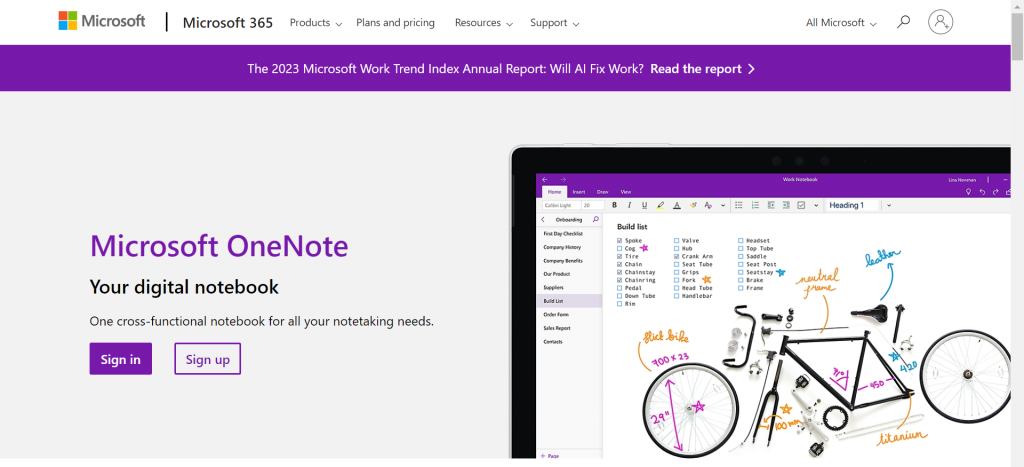 Microsoft OneNote is another excellent app for taking notes. The app is made so that anyone can use it to share and organize their thoughts and notes across all of their mobile devices. It's more like a filing cabinet in which you can keep your data, info, research, and other notes in order.
Microsoft OneNote is a flexible data-saving app that supports a wide variety of file types, including audio and video clips, sketches, photos, and written notes. You have the option of keeping the space private or making it available to others.
Use this electronic notebook as a data repository for all your notes. With this app, you can sync and share your notes across multiple devices.
Key Features
To save time in the future when working on similar projects, you can save time with page templates.
You can use Quick Notes to record any piece of information, at any time, of the day.
Tags you create yourself help you categorize the various pieces of data you enter into the app.
To avoid having to scroll through all of the options until you find the one you want, you can install a toolbar called the Quick Access Toolbar.
You could be more productive with the work divided into pages and sections.
Additionally, the sectioning will facilitate easy navigation.
Quick Access Toolbar allows you to quickly find the last place you saved your notes.
Better solutions can be found through collaboration and sharing.
Mark up your notes with a stylus or your finger.
Reviewing material takes less time and effort.
You can also underline crucial passages in your notes.
With the ability to combine different media types and share audio/video notes
Monday.com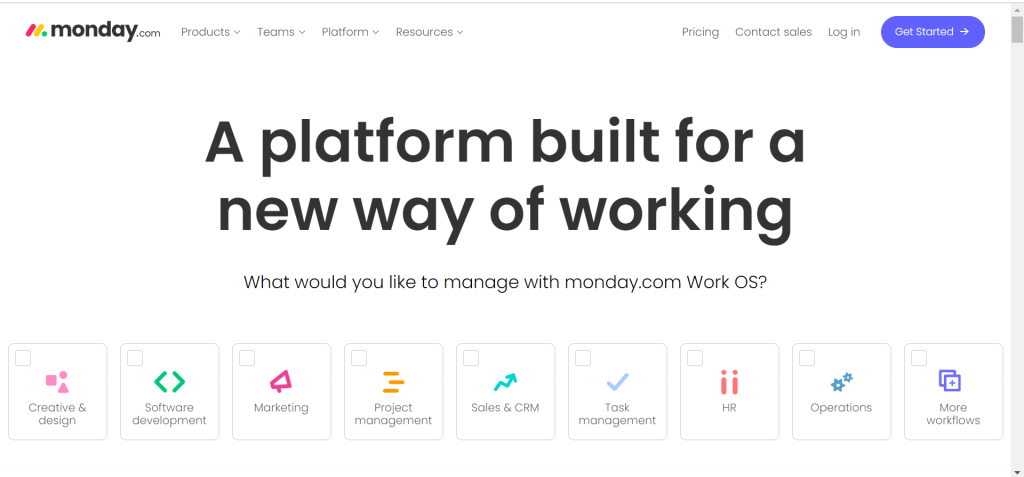 Monday.com Work OS is a flexible platform for managing projects and collaborating with other employees, inspired by spreadsheets. Features such as a dashboard that provides an overview of all your projects and automation that reduces the time spent on mundane tasks are included.
With its flexible, user-friendly interface, it simplifies the process of managing projects, analyzing data, and automating routine tasks.
Key Features
To see the big picture of how your projects are doing, you can make your own dashboards.
Monday.com is compatible with many of the programs you probably already use.
Automation: Without knowing how to code, you can create your own automation.
You can add more functionality to Monday.com by installing Monday apps (like Monday's time tracking or Monday's project management).
You can organize your work on Monday.com with the help of customizable boards.
Conclusion
As a note-taking app, Notion is hard to beat, but some groups may struggle with its features. It's possible that other choices would better suit your company's needs. Before committing to a plan, it is essential to conduct a thorough evaluation of available features and customer feedback. Find a suitable replacement for Notion by comparing its functions and pricing structures.
Google Keep is a free Notion alternative for people who are constantly on the go and need a tool for taking notes, and Todoist is a simple and easy-to-use task management and productivity app. Airtable is a flexible and customizable tool for organizing and managing data.
If you intend to use the tool with your team, you should give it careful consideration before committing to it.
You might also like: Best AI Scheduling Assistants in 2023