In the fast-paced digital age, where time is valuable, the rise of AI scheduling assistants is changing the way people manage their time. With these AI-powered tools, our work lives are becoming more seamless. These AI-powered scheduling assistants remove the hassles of scheduling and let professionals focus on their main tasks. AI adds a level of speed and accuracy that has never been seen before. It automates tasks like setting up meetings, managing calendars, and even reminding people of personal or professional obligations.
This blog post will talk about some of the best AI scheduling assistants on the market. We will look at how they work, how they can be changed, and what makes each one special.
What are AI scheduling assistants?
An AI scheduler app, also called an AI calendar assistant, or AI scheduling assistant is software that can do what you tell it to do using AI technologies like natural language processing and machine learning. It can help you come up with the best ways to manage your appointments, just like an AI writer.
The best AI meeting scheduler can help you set up meetings, call people, answer emails, communicate with your team, read text, take notes, reschedule events, and keep track of all your calendar tasks.
How do AI scheduling assistants work?
Machine learning, reinforcement learning, natural language processing, and cloud-based technology are used by AI meeting schedulers to work with your schedule, find patterns, and make your daily life easier.
You can get to your plans, appointments, and to-do lists from anywhere, at any time, as long as you have an internet connection.
You can add as many users as you want, and you can even program your scheduler to give you scheduling advice on how to set up meetings, make appointments, and other things. Another benefit is that an AI scheduling assistant works with all of your office's smart devices and can learn from its mistakes to assist you with daily tasks.
It lets you set up meetings and keep track of meeting details and team chat. A busy AI scheduling assistant can find patterns, learn from past interactions, answer questions, and take into account your meeting preferences because it can learn so quickly.
It can help you get more done, take back control of your daily schedule, and finish all the things on your list. That's why an AI scheduling assistant is so important for managing your business calendar. It can do so many useful things.
Best AI Scheduling Assistants
Reclaim

A tool called Reclaim uses an AI scheduling assistant to automate the scheduling of one-on-one meetings. Its goal is to make the process of setting up these meetings easier. Reclaim offers a solution in the form of Smart 1:1s because they know it's better to spend time on useful meetings instead of wasting time setting them up. With Reclaim, the best times for a one-on-one meeting are automatically found by looking at both people's schedules. There are many ways to connect with a manager, coworker, or business partner through Reclaim. The app makes sure that both of you can find a time that works for you both.
You can get a free account on Reclaim for Life, which is great for personal use or for people who work alone. It lets you sync two calendars, make plans up to three weeks ahead of time, and set up one-on-one meetings with anyone. The adaptive AI scheduling assistants in Reclaim is a feature that stands out.
The Smart 1:1s feature can automatically find a new time and reschedule the meeting if there is a conflict or if one of the attendees says they can't make it. Instead of just scheduling events, Reclaim AI can also help you form good habits and fit your to-do list into your calendar based on their due dates and priorities.
The Best things about Reclaim
Easy to set up one-on-one meetings
Automatically rescheduling when needed
Making plans for breaks and building habits
To find a good work-life balance, sync all of your calendars.
Scheduling tasks and managing the work of a team
Clockwise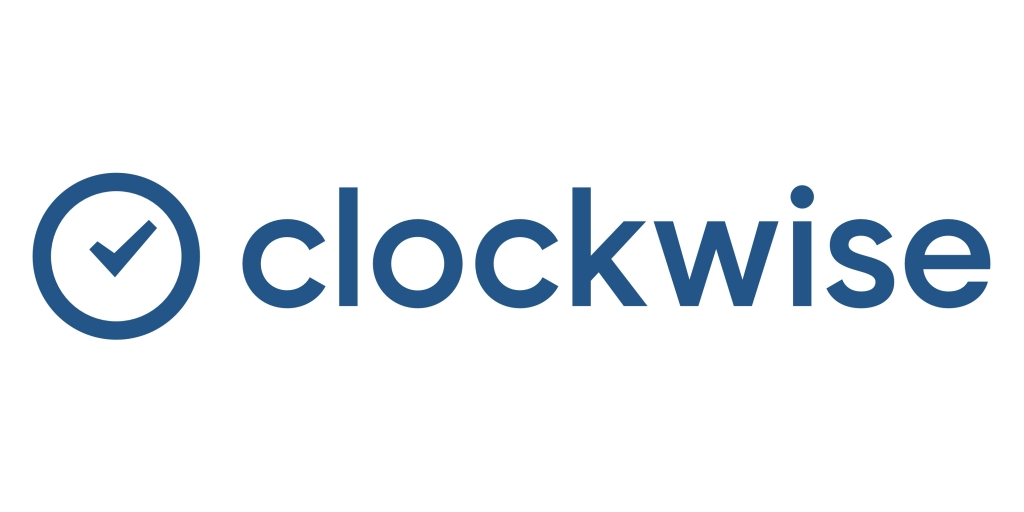 As an AI-powered tool, Clockwise gives you a new way to manage your calendar. It doesn't just show you your tasks and appointments; it changes your calendar to help you meet team goals and stay productive. Clockwise tries to help your calendar do its job better. It can move tasks and meetings around to help you focus more. When you use it with other calendar apps, it works well and shows you how you spend your time.
Because Clockwise knows you need to be able to focus on your work, it sets aside longer blocks of time on your calendar so that you won't be interrupted by an unexpected meeting. Other team members will not be able to reach you during that time because it works with Slack and other team collaboration tools.
Clockwise is a great AI scheduling assistant because it can be changed to fit your needs. If your plans change at the last minute or you have an unexpected meeting, the system can reschedule some less important tasks to make sure you still make it. You won't have to spend as much time moving things around in your calendar by hand, so you can just work.
The Best things about Clockwise
Improvements to the smart calendar
Flexibility and tasks that can't be changed
Taking into account time conflicts and priorities automatically
Time blocks that are safe for focused work
Powerful ways to connect to other tools
How your progress, focus, and productivity are coming along
Motion

Motion is a cutting-edge AI scheduling assistant that is meant to make the life of a busy professional a little easier. It claims to free up a month (!) of your time every year by making a perfect schedule for you automatically if you still manage your calendar by hand.
The tool's AI-powered features are one of its best features. These features constantly learn from your scheduling habits and suggest time slots that work best for you, boosting productivity and reducing interruptions. So, the longer you use Motion, the better it gets at understanding how you work, which makes scheduling even easier over time.
Motion's AI rearranges your tasks, projects, and meetings so that each happens at the best time for you, based on your energy level and when you're most productive.
The best things about motion
Intelligent planning powered by AI
Simple task creation and automatic AI scheduling assistant
Your calendar, tasks, and projects are all in one place
Learning that changes based on how you work
Helps you remember what you have to do
Makes it clear what to do next
Clara
Clara is your digital personal assistant, and her only job is to help you find a good time for meetings. Because she writes emails in natural language, you can pretty much treat her like a real person. When you email someone to set up a call, all you have to do is copy Clara on the message, and she will find a time that works for everyone.
Clara can give you back all the time you waste on emails back and forth. While she tells you the details and puts the meeting on your calendar, you can work on more important things. Clara is better than you at this because she always remembers to answer or follow up. She's also available 24 hours a day, seven days a week, so she can reply right away if the other person is online. This makes communication quick and easy.
Because of time zones and people being busy, conversations between people in different time zones can last for days or even weeks with only one email a day. Clara is a great way to stop this from happening.
Clara offers times for meetings, takes into account that people have different schedules, and confirms the appointments. The best part? Because the AI uses deep learning algorithms, it gets better over time as it learns more about your schedule and preferences.
The best things about Clara
24/7 AI personal assistant
A natural way of responding
It saves you a lot of emails because it takes time zones into account.
Keeps up automatically
Puts meetings on your calendar and invites people to them.
Trevor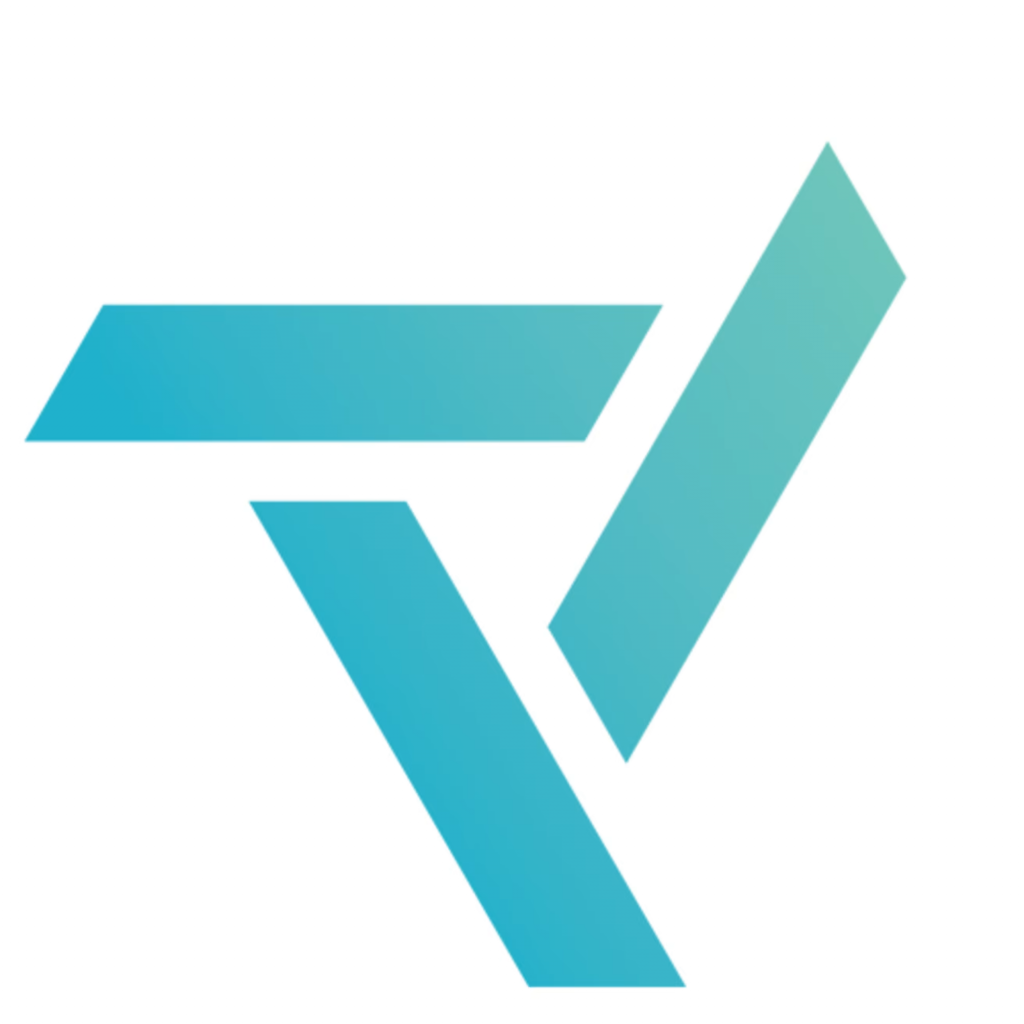 Trevor AI gives you a new way to plan your day if your calendar is full of tasks and competing priorities. This simple AI scheduling assistant is meant to help you get your day organized, clear, and focused. Instead of being stressed out by a long list of things to do, you can visually organize them by setting them up in your calendar as separate time blocks. With this drag-and-drop feature, you can see your whole day at a glance, making it easier to handle all of your work and personal obligations.
You can just drag and drop tasks from your list of things to do into calendar time blocks. Trevor also gives smart advice on how to organize your calendar and how long to give each task based on past data. Trevor AI supports the idea of "Deep Work," which is a state of intense focus with few distractions.
The platform pushes you to work uninterrupted by stressing how important it is to focus on a single task at a time within a set amount of time. This makes you more productive and more interested in each task. Trevor makes it easy to keep track of your tasks and sync your calendars so that you have a clear plan for the day that includes everything important.
The best things about Trevor AI
Drag and drop time blocking that is easy to use
Focused blocks of time for profound work Reminders for tasks that are past due
Scheduling ideas and action plans with clear steps
Works with Google Calendar, Todoist, Tasks, and more
Insights into your performance in great detail
Other Popular Best AI Scheduling Assistants in 2023
Sidekick AI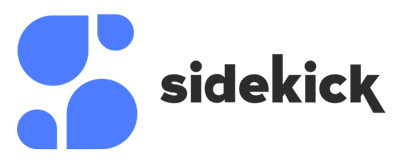 Sidekick AI is like having your own virtual meeting coordinator. It's made to make scheduling as easy as possible. You almost feel like a real person is helping you plan meetings because it does it so well and without any of the usual problems.
Sidekick is different from other AI scheduling assistant tools because it lets you schedule in more than one way. At the moment, it gives you 3 ways to schedule meetings, which you can use based on the meeting type and situation.
Once a time works for everyone, Sidekick will add the event to the calendar and send out invitations. Also, reminders will be sent before the meeting to cut down on people who don't attend.
The Best things about Sidekick
Sending an email with a schedule
Custom pages for scheduling
Easy scheduling for teams
Built-in reminders
Kronologic

The best one is for using AI scheduling assistants along with cold calling, lead generation, and other sales methods. Kronologic focuses on sales teams by offering AI solutions for building sales pipelines, improving lead generation and capture, and raising conversion rates. Other solutions on our list help teams work together and manage projects.
With Kornologic, you can make your onboarding process as customer-focused as possible by automatically setting up times and dates for meetings and calls with customers. You can also reschedule and update your calendar. AI scheduling assistants, upsell/cross-sell campaign launches, qualified lead triggering, custom-tailored calendar templates and access to a Kronologic AI-powered chatbot are some of the best features.
The best things about Kronologic
Automation of Scheduling
More productivity and efficiency
Better integration of calendar management tools with popular calendar platforms
Insights and suggestions powered by AI
Scheduler AI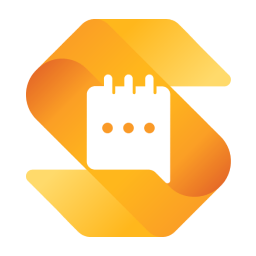 Scheduler AI is great at setting up one-on-one meetings, group meetings, demos, and discovery calls through email conversations. It makes sure that organizations can focus on running meetings instead of the time-consuming task of planning them. The tool also saves time until the meeting is confirmed so that slots aren't booked twice, and it can easily handle rescheduling through email.
Its unique feature of creating meeting types and linking them to keywords makes scheduling easy, and users can quickly set up different types of meetings by just typing in the keyword. The tool's ability to look at the availability of multiple participants from their connected calendars makes sure that the best time suggestions are made, which avoids conflicts and the need for manual troubleshooting.
The Best things about Scheduler AI
Using keyword-based meeting types makes scheduling easier and more flexible.
Problem-solving by hand can be done with conflict notifications.
Scheduling Changes via Email Communication.
Slots must be reserved ahead of time to avoid double booking.
Todoist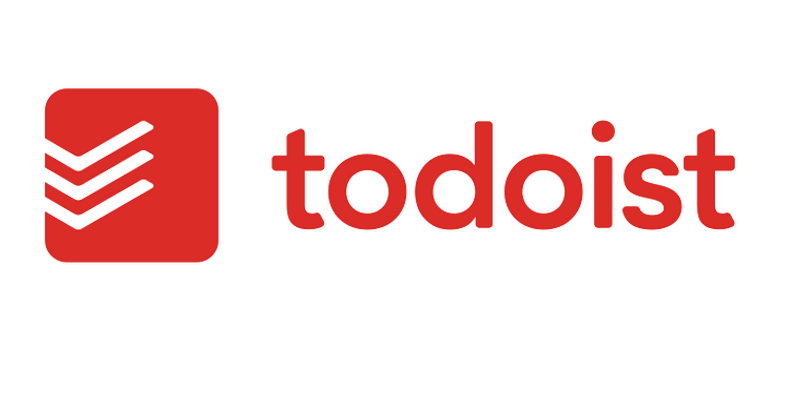 Since 2007, Todoist has been a well-known name. It is a flexible to-do list and task manager app that helps people stay organized in their personal and professional lives. Todoist is a powerful tool that helps businesses and freelancers organize their tasks and priorities. It has filters, workspaces that can be changed, and integrations with more than 100 other tools.
Its ability to recognize natural language makes it easy to make an instant list of tasks, which saves users a lot of time every week. Todoist lets you create and share projects, tasks, and subtasks, which makes it easy for teams to work together and keep track of work and personal projects.
The Best things about Todoist
Integration that can be used with more than 100 tools and apps.
Natural Language Recognition: To quickly make a list of tasks.
Customizable workspaces and filters: to organize things in a way that suits you.
Share tasks and projects so that people can work together.
Lindy
There isn't a tool on this list before Lindy—it's still in beta! It's an AI calendar and virtual AI scheduling assistant that makes both personal and business tasks more efficient and effective.
Lindy has many features, such as managing your calendar, writing emails, and automating tasks. All of these are meant to help you organize your days better and make a little more time for other things. Put your name on the beta test waitlist right now to be one of the first people to try out this AI calendar and plan your day.
The best things about Lindy
It works with a huge number of well-known tools, so you can keep all the information you need for your work in one place.
You can change Lindy to fit your needs by adding customization options for use cases like resource calendars, marketing, sales, and hiring.
Get rid of the back-and-forth about scheduling meetings and let Lindy's AI do it for you.
Automatic resolution of scheduling conflicts with smart prioritization.
The Future is AI scheduling assistants
AI scheduling assistants are always changing, and because they have different features and target different groups, users need to make sure they choose the ones that meet their needs the best. Each tool plays a part in making an organization more effective. For example,
Kronologic's sales-focused automation helps turn leads into customers,
Scheduler AI's email-focused approach solves scheduling problems, and
Todoist has been a reliable task manager for a long time.
The main goal of these tools is to help us get our personal and professional lives back on track by making them more clear, efficient, and focused. They are not only tools for organization but also the architects of a well-structured and harmonious work-life symphony. These tools are making it possible for managing time to become not a task but an easy experience by combining innovative features, advanced technologies, and easy-to-use design.
FAQs
What should you look for in an AI planner?

The best AI scheduler should have an easy-to-use interface and a lot of AI scheduling assistant options, such as the ability to reschedule, handle cancellations, and automatically assign task durations. It should have a lot of integrations, a calendar manager, and real AI features like AI scheduling algorithms, machine learning, and natural language processing.

How does scheduling that is done automatically?

Smart algorithms are used in automated scheduling to assign resources, make appointments, and organize tasks without any help from a person. It makes the best schedule possible by taking into account things like time, availability, priority, and preferences.

Can an AI scheduling assistant for a calendar work with other calendar apps?

The best AI scheduling assistant should have a number of integration options that let you easily add it to your existing tech stack. These could include email, videoconferencing tools, calendar apps, and more.

Can an AI scheduling assistant make the process of scheduling happen automatically?

Individual and group users can use an AI scheduling assistant to set up meetings automatically. This AI scheduling assistant uses AI technologies like machine learning and natural language processing.

What role does AI play in making plans?

AI is used in scheduling to use machine learning algorithms and predictive analytics to make setting up tasks, meetings, and appointments automatic. It looks at your personal preferences, past data, and input from you in real-time to make the best schedule for you.

AI tools also think about things like the best time to do certain tasks, avoiding double bookings, and being able to adapt to last-minute changes. The end result is an AI scheduling assistant system that works better, is more personalized and is quick to respond.

Can AI schedulers change the times of appointments?

Ayanza is one of the best AI scheduling assistant apps that can do a lot more than just change appointments. Ayanza's AI features can help you improve how your team works together, manages projects, and keeps your calendar in order by giving you virtual spaces for real-time communication.

Can an AI scheduling assistant handle more than one calendar?

AI scheduling assistants let you hire virtual assistants to make managing your calendar easier. Now you can use them to keep track of more than one calendar app for various tasks, clients, and platforms.

Can AI scheduling assistant tools for making plans work with different time zones?

Yes, AI scheduling assistant tools like Clockwise can work with different time zones. They do this by figuring out what time zone your team members are in and then changing the times of your meetings to match.