You know how much people like videos. You may also know that you should be making more of it. Right now is a great time to begin.  With AI video generators, it's now easier than ever to make videos from text. You don't even need actors, microphones, cameras, or knowledge of how to edit videos.
This method is not only cheap but it can also be expanded, which makes it a great way to improve your content creation. The most popular AI Video editors on the market are talked about in detail in this blog post. We will talk about how realistic their AI avatars and voices are, look at their different pricing plans, make a list of their pros and cons, and then come to a fair conclusion based on these factors.
Are you ready to start?
What is an AI Video Generator?
With the help of artificial intelligence technology, an AI video generator is a tool that lets people make videos from scratch. It uses AI algorithms and features like text and image recognition, natural language processing, and automated video editing to make videos that are dynamic and interesting with little to no human input.
Why should you use an AI to make a video? 
#1. The budget 
The main reason people use this tech is because it's cheap. AI video generators are a cheap option because they can make videos without the need for expensive equipment or large production teams. With the click of a button and a few simple steps, you can easily make a video that will get people's attention.
#2. Makes production easier
With this method, you don't need to have specialized technical skills or expensive equipment to make interesting visual content. Even people who haven't edited videos before can do it. This is a quick and easy way to make your production go more smoothly.
#3. Freedom to create
Anything is possible when you use an AI video generator! AI video generators can mimic places, situations, or interactions that would be hard to film, which gives storytellers new ways to tell their stories. That means you are free to be creative in any way you want.
The Best AI Video Editor Software
Some of the best AI Video editor software are as follows:
Synthesia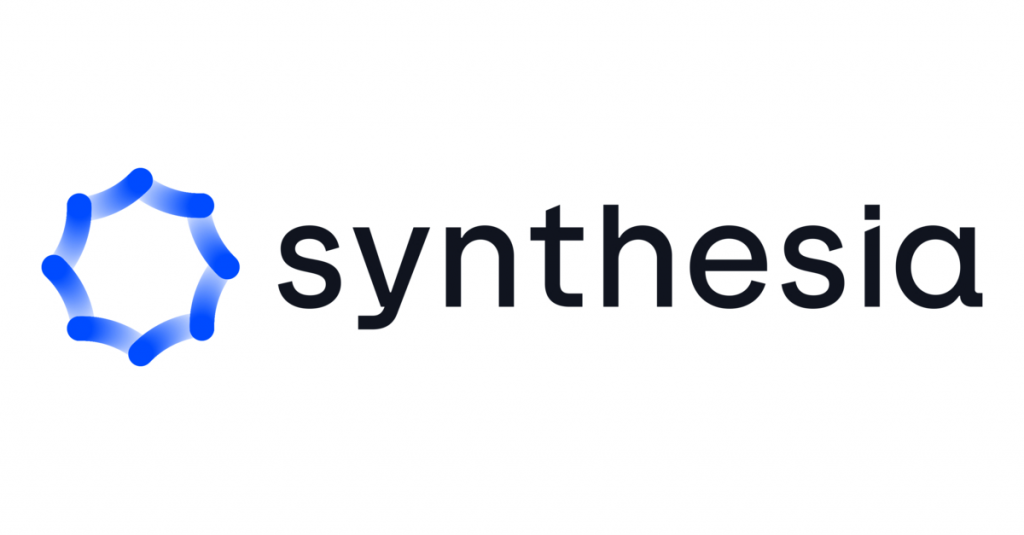 What do you do if you need to film a training video but no one in the workplace feels comfortable in front of the camera? If you don't have the budget to hire a team and an actor, Synthesia is the next best thing. It allows you to choose from a wide variety of realistic-looking digital avatars from all over the globe. Afterwards, choose the voice that works best with the body, and enter your screenplay.
The interface is straightforward and places heavy emphasis on this central function. After the screenplay is imported, Synthesia goes to work to give the avatar lifelike lip and body movement. By selecting a language from a pull-down menu, the full text may be instantly translated.
Pros
Professional-grade AI Avatars
Support for several languages
Cons
Disbelievably unrealistic on the big screen
InVideo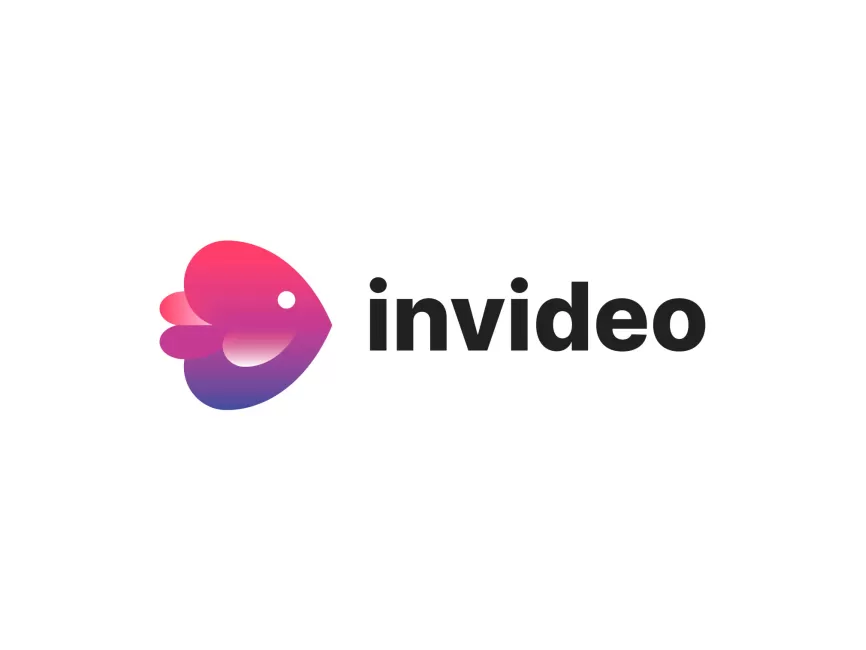 If you need an advanced AI to produce promotional and explanatory films, go no further than InVideo. Anyone may start using the program immediately, no prior knowledge of video production or editing is needed. With InVideo, you can easily make professional-grade films in a matter of minutes using just text as input. It provides access to a library of premade, animated templates.
The AI movie maker is simple to use; just type in your script, decide on a premade template (or make your own), and save or share the resulting film. Sharing the videos on sites like YouTube, Instagram, and Facebook is a breeze. Numerous people rely on InVideo to create anything from promotional films and presentations to video testimonials and memes.
Pros
To make a video, you don't need any prior experience.
Quickly generate a video from any text.
Forms created by experts.
Put up on your social media immediately.
Cons
Unrealistic avatars
Capability gaps in video editing
Pictory

Pictory is an AI video editor and creator powered by artificial intelligence. The fact that you don't have to have any background in video editing or design is one of the tool's strongest features. To begin, you'll need to provide either a screenplay or an article to be used as the foundation for your film. If you have a blog and want to create a film to share on social media or your website, Pictory is the tool for you. This is a fantastic option for both individual bloggers and businesses hoping to boost readership and content quality. Because it exists on the cloud, it can be accessed from any machine.
Pictory also has a text editor that makes it simple to modify films for use in things like webinars, podcasts, Zoom recordings, and more. In a matter of minutes, you'll have polished results that will only help you expand your fan base and strengthen your reputation. Pictory also allows you to make highlight reels of your videos, which is perfect for those who want to make trailers or distribute short snippets on social media. In addition to all of these wonderful options, you can also automatically summarize lengthy films and label them.
Pros
Article- or script-based video
Video editing with text
Construct video recaps to be shared with others.
Video captioning and summarization should be automated.
Cons
Only English voiceovers are available.
Script and images don't always line up.
Synthesys

Synthesys, the industry leader in text-to-voiceover and commercial video algorithm development, tops our list of finest AI Video editors. With Synthesys, you can quickly and easily improve your video content like explainer movies and product tutorials. Synthesys Text-to-Video (TTV) is used by the corporation to adapt writings into live-action videos.
Synthesys is an AI Video editor platform that allows users to produce videos with lip-syncing capabilities. Cameras and film teams are unnecessary. The software automatically generates professional-grade videos when you choose an avatar and input your screenplay into one of 140+ supported languages. You may choose from 254 different voices and 69 authentic "Humatars" using this program
Pros
69 authentic Humatars
140+ tongues and 254+ aesthetics
Perfect for creating product descriptions, social media posts, online courses, and explanation videos
User-friendly design
Cons
There is no choice but to alter the size.
DeepBrain

Using the Deepbrain AI Video editor, you can quickly and simply construct AI-generated films from simple text. To get your first AI movie in under 5 minutes, have your screenplay ready and utilize the Text-to-Speech function. Users may make movies using Deepbrain AI's text-to-speech functionality after inputting a script. Then, in about five minutes, the system will produce a finished video. The script may either be manually typed in or pasted in from another source.
After that, you may complete polishing your work by choosing the right language and AI model. Deepbrain lets its customers choose an avatar that best represents their company. Deepbrain has a monthly starting price of $30. Those with little to no expertise in making videos can benefit greatly from the Intuitive mode available on this platform.
Pros
It's simple to locate a one-of-a-kind AI character that represents your company.
The Intuitive tool was made with the newcomer in mind.
Saves a lot of time throughout the video production process.
Reduced expenditures during the making of the video.
Cons
Lack of support from others
Slow editing speed
Veed.io

VEED is another program that makes it possible for anybody with some familiarity with computers to produce professional-quality video. Personalize your films in a wide variety of ways by changing the text, fonts, colours, and music. You may use the platform's variety of video themes to spread your message. With VEED – AI Video editor, you may get your video clips transcribed in a matter of seconds. Simply add your video, choose "Auto Transcribe," and save the transcript to your computer.
VEED is used by thousands of content producers across the globe to produce videos for sharing on social media and other websites. There's no need to install anything, and you don't even need any expertise with video editing to get started. You may use the free AI Video editor to make videos without leaving your browser.
Pros
Modify anything from the wording to the background music.
Variations on a Theme
Easy one-click video transcription
Your skills in video editing are not necessary.
Cons
It's a little eerie how off the lip sync is.
Lack of ethnically and racially varied avatars
FlexClip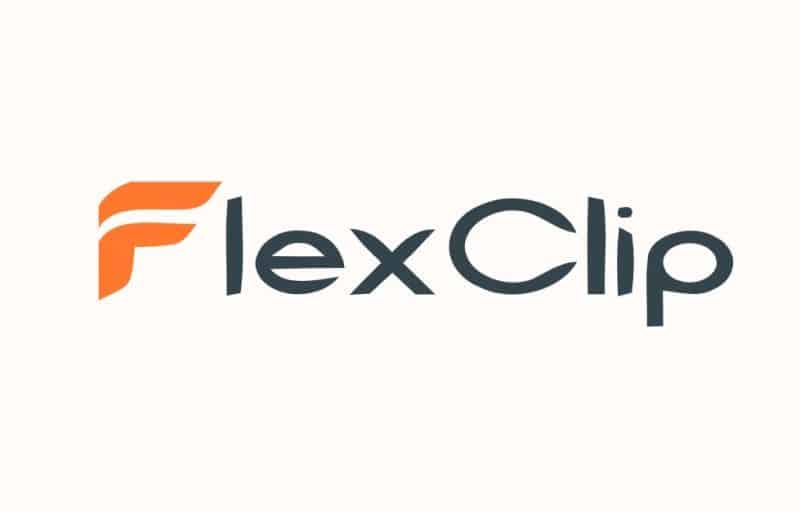 Finally, we have FlexClip, one of the best AI Video editors. Hundreds of premade video themes, text-to-speech functionality, AI-powered automated subtitle generation, and more all contribute to its inclusion on our recommended list. FlexClip's strongest suit is in its facilitation of video production. The UI is straightforward and quick, and each tool can be easily located. You don't need any special skills to utilize it.
When it comes to video editing, FlexClip stands apart because of a few standout features. Subtitles may be easily made using the automated subtitling function. With a single command, their AI will examine each frame of your movie and precisely add captions. FlexClip also has an excellent artificial intelligence backdrop remover that helps you isolate the subject of your photographs. With these options, you may add a professional touch to commercials for both products and instructional materials.
Pros
Natural language generation from text, in over 140 languages
Auto subtitles with AI
AI background remover
Social media-specific templates are among the many available.
Cons
Shortage of user feedback, with just 28 ratings on G2.
Elai.io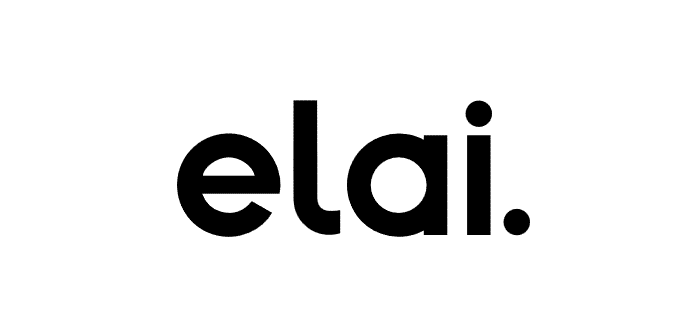 Elai.io is another top AI video generator that allows users to make a variety of video content from text. It is run by a worldwide team of AI technology professionals. Elai.io makes mass-producing videos simple. With only three clicks, you may utilize the platform to create a high-quality video from a website link, such as an article or a blog post. A blog post's URL or HTML content is copied and pasted before a library template is selected. The last steps are to watch the video, make any necessary adjustments, render it, and save it to your computer.
Users who want to make instructional videos but don't have access to actors, voiceovers, or post-production facilities may find Elai.io – AI Video editor quite helpful. Marketing efforts may also benefit from AI-enhanced films showcasing the product.
Pros
Scalable video production
Make a video out of a written piece
Multiple Avatars and Languages
Video tutorials
Cons
It's creepy when they lip-sync.
Lack of support from others
Slow editing speed
HeyGen

If you're looking for a simple way to make compelling business films using a generative AI Video editor, HeyGen is the platform for you. The robust system makes it possible to convert text into a high-quality movie in a matter of minutes, all inside a web browser. You may give your Avatar a voice by recording and uploading your own voice, or you can enter any text you choose. More than three hundred voices are available for your selection.
It's possible to combine many scenes into one continuous film, and, of course, to score the video to the mood you're going for.
Pros
Several hundred voices are available in forty or more languages.
Choose or upload some tunes that really hit the spot.
Create hilarious films and pictures by switching people's faces.
Cons
However, realism has not arrived.
There are no real-world examples of the tool's usefulness in the workplace.
Only one slide is included in the video template.
Lumen5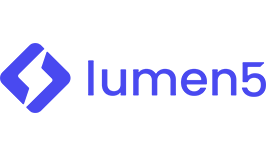 Lumen5 is the next AI Video editor on our agenda. Blog entries, white papers, and other textual material may be automatically transformed into videos complete with sceneries, transitions, and audio using machine learning AI. A link or pasted text will both work as a jump-off point. The procedure entails synchronizing your content with pictures selected by an AI Video editor, timing your voice with your text based on typical reading speed, and then applying the whole thing to produce a video suitable for sharing across numerous platforms.
Lumen5 provides a simple approach to AI Video editor generation, but its toolset is more limited than that of competing services. Lumen5 may be a good match for you if you come from a creative background. If you're short on ideas, though, we recommend going with a platform that provides more pre-made layouts.
Pros
Video or link URL
Syncs your spoken words with the written ones instantly
Dissemination through a wide variety of forms
Make media kits (expert)
Cons
There's room for improvement in the price structures.
Conclusion
Some people focus on how realistic AI avatars are, while others prefer presenters who are less like real people. Some use professional moderators to check the content of their sites, while others are not as strict. Some talk about specific uses, while others talk about a lot of different, more creative ways to use AI Video editors.
It's entirely up to you to decide. Your specific requirements should guide your thinking about the many options available. But if we had to pick one, Synthesia would be our top choice.
It has state-of-the-art AI avatars, robust AI Video editor tools, and a distinct business strategy in the rapidly developing AI industry. Consider that we have completed our duty of vetting the most effective AI video generators and that the ball is now in your court.