Sometimes you desperately wanted to see what was the message before it gets deleted in group chats or individual chats but someone deleted before that.
To read deleted WhatsApp messages you must have seen many moded WhatsApp versions which we don't recommend anyone because you just don't know what's happening inside the app and also it's not very safe considering you share a lot over WhatsApp to your loved ones.
Then what's the solution then?
First, Always use the official WhatsApp app from the play store always.
How To Read Deleted WhatsApp Messages In Android
Download Recent Notification App From Playstore
Provide necessary permissions to the app including to read notification(very important)
Now You are All done.
Still, Confused?
How does It work?
For example, you were offline for 1 hour and within that time period, you received message from someone and later they deleted. You are still offline and the message has been already deleted.
Now when you turn on data connection you start getting notification of all the pending messages while you were offline. At that moment the deleted message appears on the notification bar then starts showing the message has been deleted status.
This is where the Recent Notification app does the magic it captures all the notification from your notification bar including that deleted message that appeared before starting showing the message has been deleted.
Important Tips
You can also see a deleted text message, not media files but can get an idea if the deleted message was photo or video from notification history inside the app
Notification for the message should be visible in notification bar in order to later see the deleted WhatsApp message
If you were on the chat screen and the message gets deleted you will not be able to see the message as it will not be visible on the notification bar
View Deleted WhatsApp Message
Whenever you see any message deleted simply open the Recent Notification app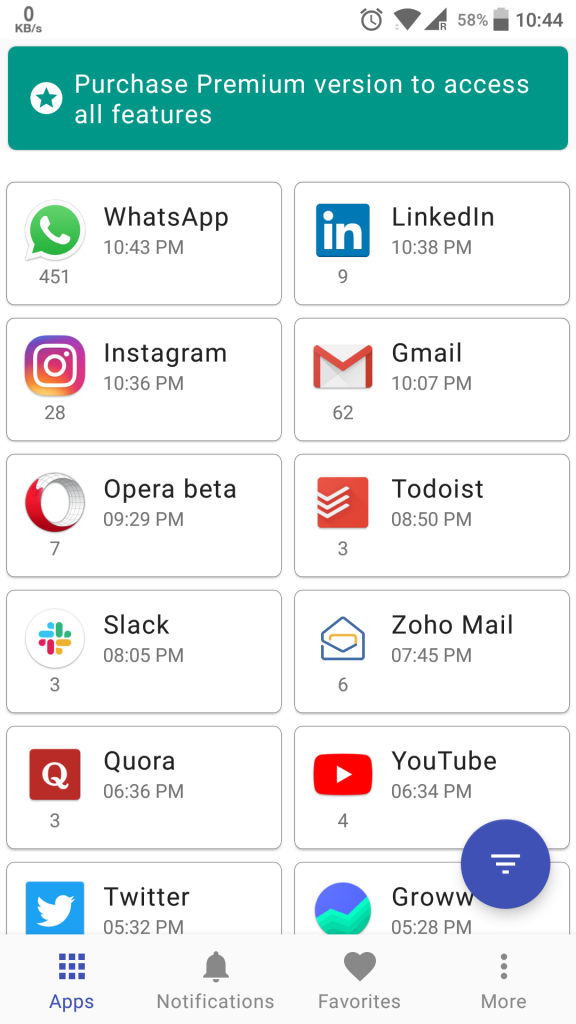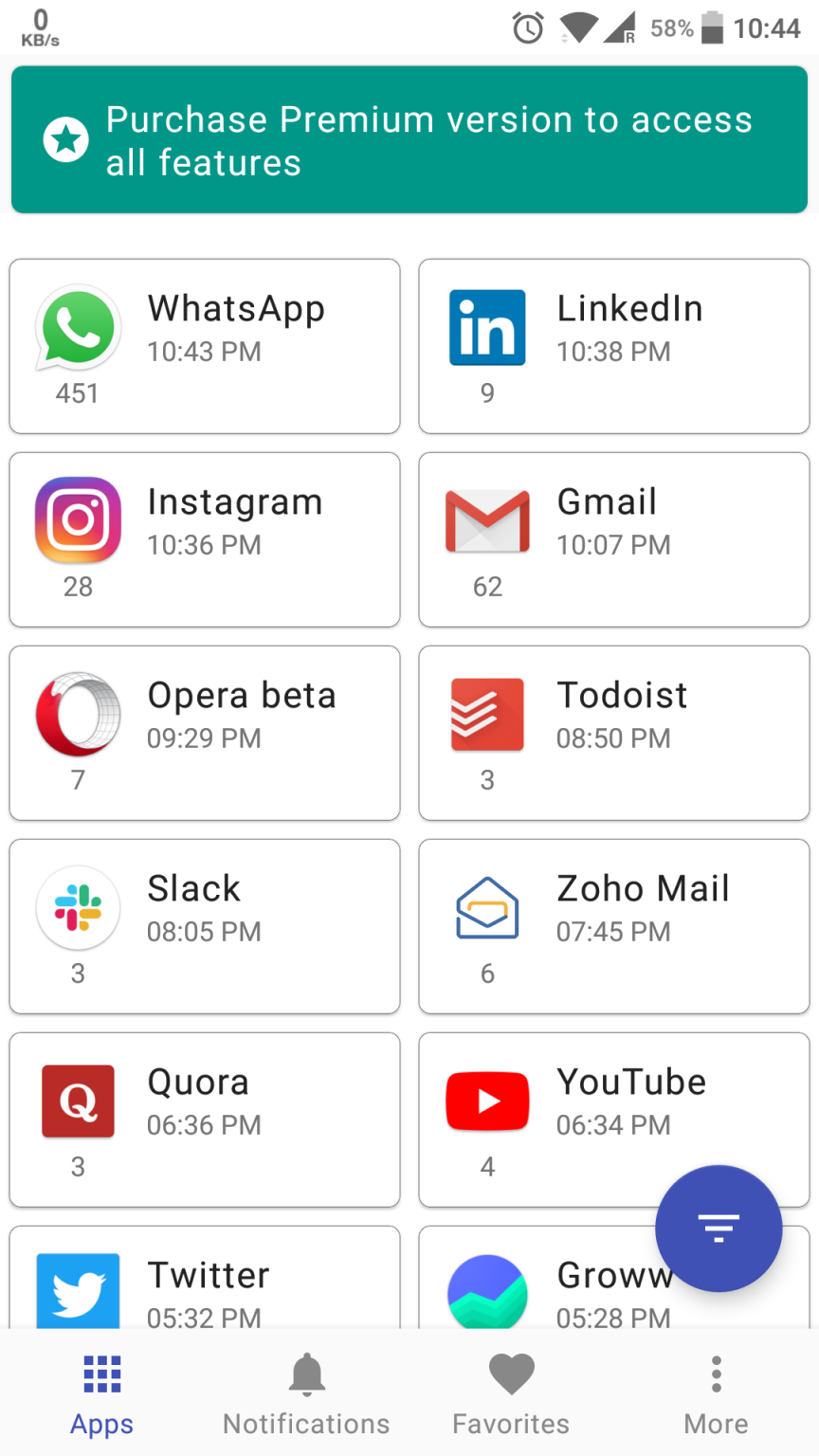 Under WhatsApp application notifications.
Browse until you see the notification of message has been deleted by that person, just go a little back and you will be able to see the deleted message right there.
Do you need to read deleted messages on any other apps as well? Let us know here: Ask Questions