For growing your Instagram account you need to be consistent with your post and new content here are best Instagram apps for your new posts.
To keep engaged with your close friends you can use the new app launched by Instagram Threads from Instagram.
Apps for Editing Images
Instagram filters are great but what if you want to stand out from the others, you can stand out from others post on Instagram by just giving your editing touch to your awesome photos, for this you will need some great photo editing apps. So here is the list for editing Instagram photos:
Snapseed
Snapseed gives every user powerful on the point photo editing tools you can use it on your iPhone or Android device for free.
Development of Snapseed is taken care by Google that's why app packs some great features that make it best photo editing app for your awesome Instagram Posts.
The best feature of Snapseed that no one tells you is that you can adjust or remove your any edit at any time by opening view edit option and selecting the layer of edit you want to adjust.
Some of the features that every Instagram user would Love❤️ is Expand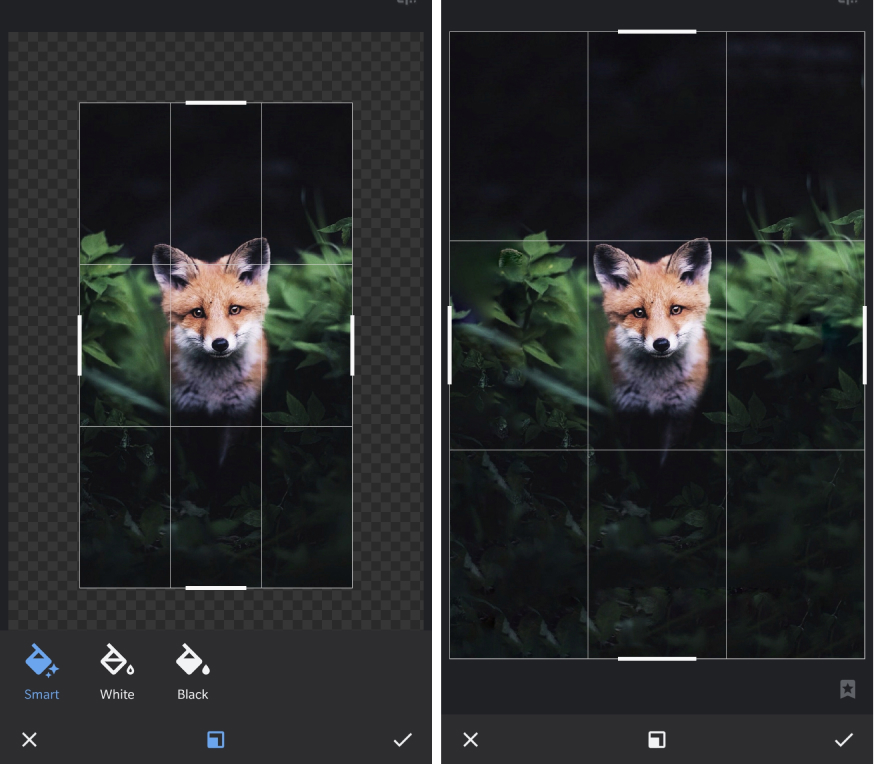 you can always crop images in the square if an image is a portrait or fill the background with blur but imagine if you don't have to adjust your shot to fit into a square by using Expand feature of Snapseed you can Expand the size of the canvas, Snapseed will try to fill the expanded area.
Some of the Noticeable features of Snapseed for Instagram users Head Pose, Perspective, Selective, Healing & Portrait.
Pixlr
Pixlr is another popular photo editing app, Pixlr is famous for its large collection of overlays & filters. Adding text on an image is quite easy and lots of customization can be done too like adjusting font, colour & size.
You also got access to lots of premade templates where you can just add your photos to get beautiful photos for Instagram, making collages with Pixlr is a great experience because you can adjust grid size, spacing, image ratio and background of your collages.
Although the app is free to install some of the features are behind in-app purchases, definitely worth a try.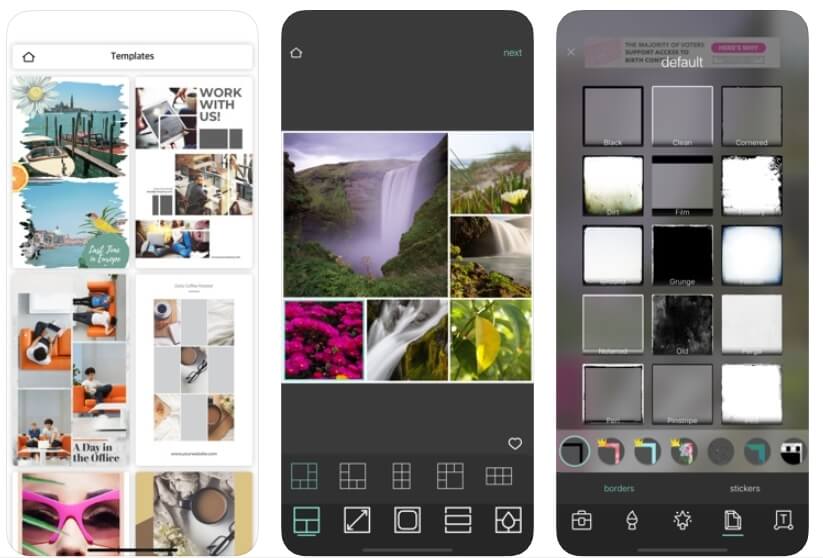 Canva
Canva is a great app to design your Instagram post & stories, Canva is a graphic design tool that gives you access to resources to create a stunning Instagram post in less time.
While using Canva you can use Canva's vast template library that contains Instagram post designs for every occasion you just have to tweak it for your need. Every aspect of a template is customizable you can remove, add elements you like and change colours to make it your own.
Canva also started offering Animated social media template for Instagram that can be exported as a video file. There are lots of templates are also available in Animated template that you can use straight away.
Since Canva is a graphic design tool, it gives you one great feature that every content creator wants is resize post to share on multiple platforms without designing the same post again from scratch, this will same a ton of time.
Free users get 1GB cloud storage that you can use to store lots of photos and media to use it again.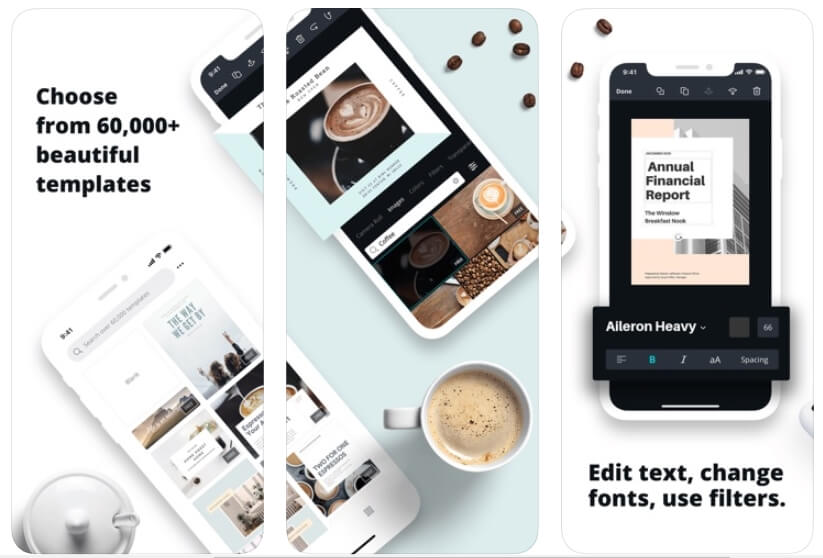 You can use Canva in a browser without downloading any apps.
Apps for Layouts
Sharing single pictures on Instagram is simple but it also makes hard to share your memories of any event in a single image because you have lots of images of any event or trip, for this you can create beautiful collages or use prebuilt templates to share your memories.
Layout from Instagram
The first app is layout from Instagram that gives you pretty straight forward, select up to 9 images to create a beautiful collage you can mirror & flip individual image to create a great composition.
Layout app also offers a unique Photo Booth mode that takes 4 spontaneous shots(time-based) when activated.
You don't need to juggle through your gallery to find images with faces app helps you select images with faces by listing them in faces tab. Sharing on Instagram & Facebook is just one click away.
Although the app is made by Instagram but it lacks advanced features expected from Instagram even layout options are not versatile.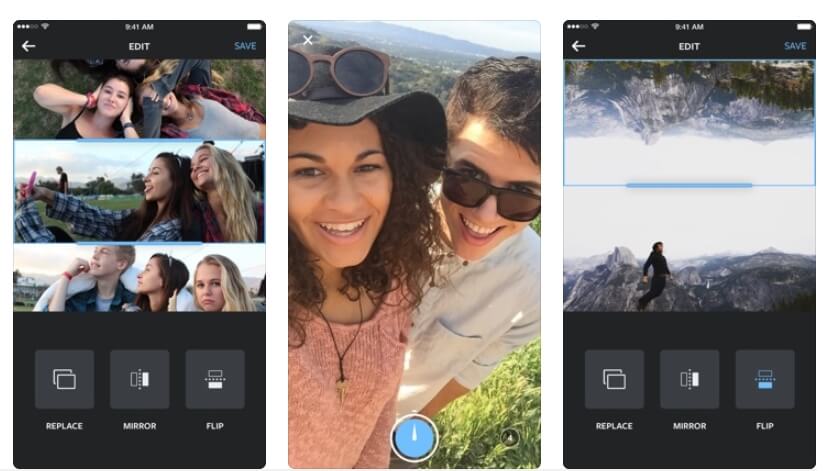 Unfold – Create Stories
Create beautiful and stunning Instagram stories with Unfold app. UI of the app is great and templates offered by the app are unique and added time to time. Templates offered by the app is not a generic template you find in every app every template speaks for itself.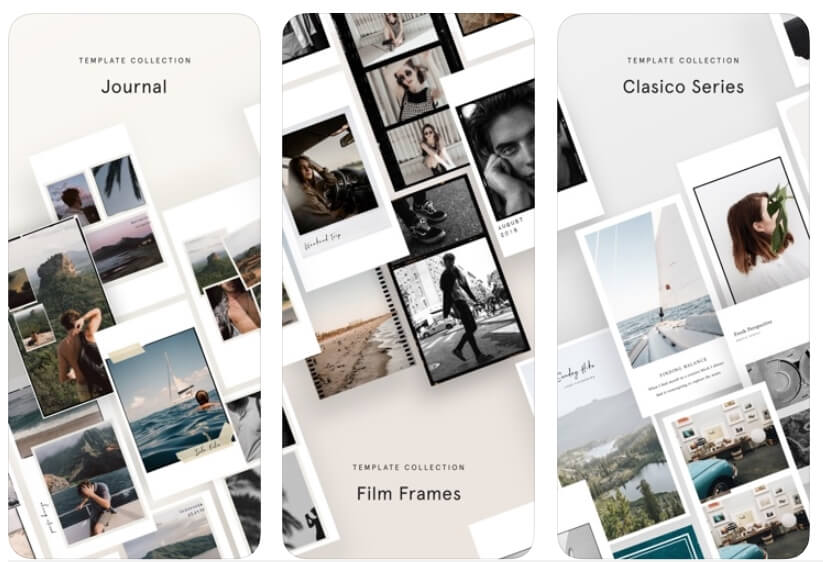 Story Art
Story Art is another great app for creating awesome Instagram stories, the app offers 60+ themes and 1000+ templates.
Use Story Art to create stories that contain quotes & images, your every storey will never be the same because you have a great library of templates you can use.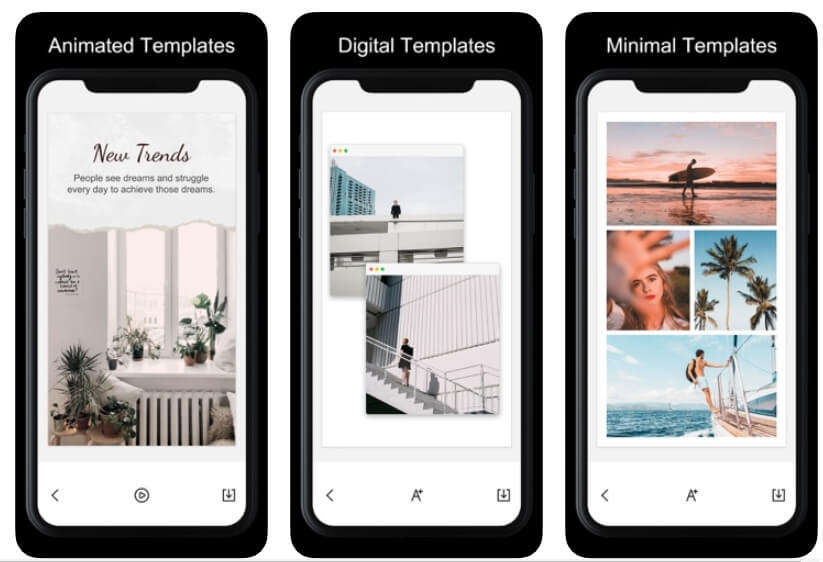 Apps for Video
Boomerang by Instagram
Boomerang is a great app to capture any moving object to create a fun clip to share on Instagram. Boomerang is simple that makes fun clips by taking 10 images in the quick interval and creates a mini video that plays forward and backwards.
You can use it to create a fun mini video of anyone or create a selfie video.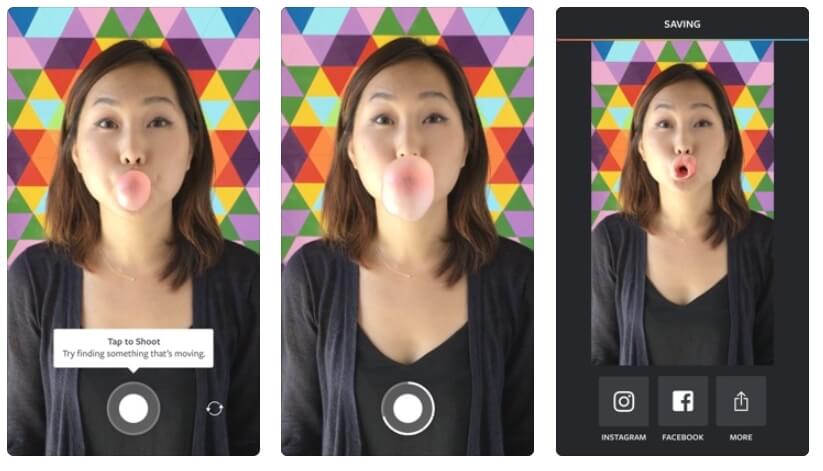 Hyperlapse from Instagram
Create stunning smooth and stable hyperlapse videos with Hyperlapse from an Instagram app developed by Instagram. Hyperlapse app is one of the great apps that stabilises handheld video like it got shot by a professional without any manual intervention, you get a great cinematic video.
You can speed up your hyperlapse video to 12x times, you can share directly to your Instagram or Facebook feed within app.
Here is a video that shows how Hyperlapse from Instagram works.
Hyperlapse is not available for Android users but alternatives are, so here is a list of some Hyperlapse
Microsoft Hyperlapse Mobile for Android and Windows phones
Time Lapse Camera for Android
Clips
Don't share just videos, add filters, emoji and stickers on the video to make it fun to watch and share.
Clips app gives iPhone users a great way to express their emotions, you can create animated posters by using premade templates and by adding your text to create a story.
One cool feature of Clips is live title that converts your voiceover to a captioned text on the video you can adjust the style of caption text to make it match the scene.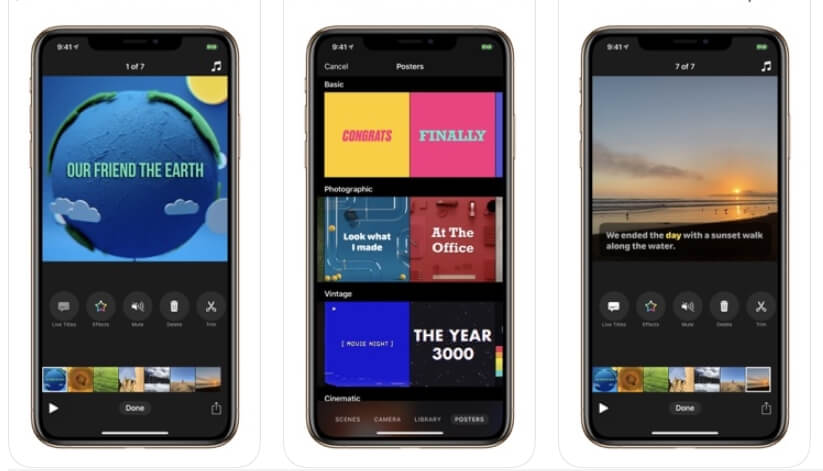 Hype Text
Create great videos with text, photos, music and templates to stand out from other Instagram post that just posts static post.
By creating a moving post you tend to create more engagement and likes on your post. These posts are great for Instagram stories and take less time to create. App offers 200+ text animation & layouts you can choose
Hype type is an excellent choice for iPhone users.
Other Useful Apps
Command Instagram Analytics
Want more followers and likes on Instagram then you should first understand your followers and hashtags that work for you. Know the demographics of your followers and the right time to post for the most engagement.
Get a daily summary of lost and new followers on Instagram, you can even hire a freelancer to optimize your account for better visibility and engagement.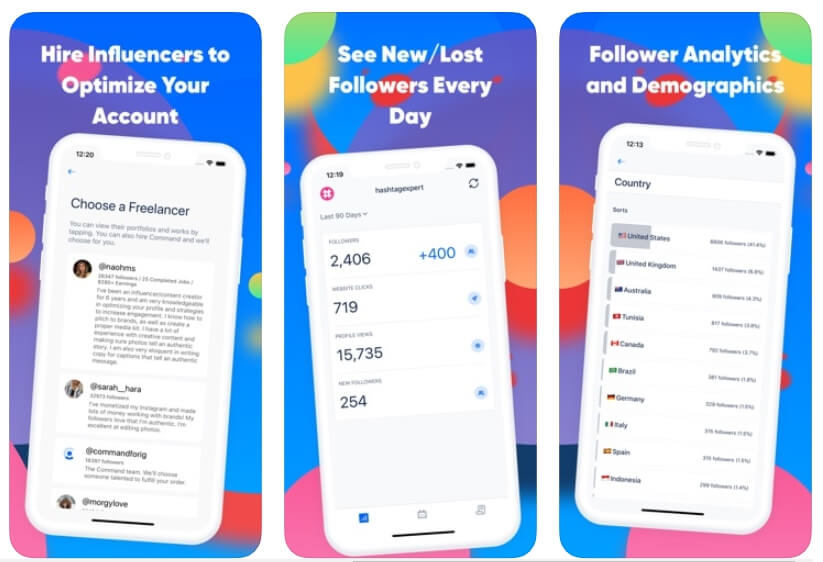 There so many Instagram analytics tools in the market you can read Brandwatch's post on Instagram analytics tools to know more awesome tools.
Repost for Instagram
You can repost other Instagram users post without a hassle just share post URL with the app and it will give you Instagram post image to reshare it, most importantly you can add original Instagram post creators Instagram handle as credit.
You must have seen lots of Instagram post where mostly at the bottom of the post as a credit original Instagram posters Instagram handle can be seen.
The only thing you should keep in mind that the app will work only if the post is shared publically not privately.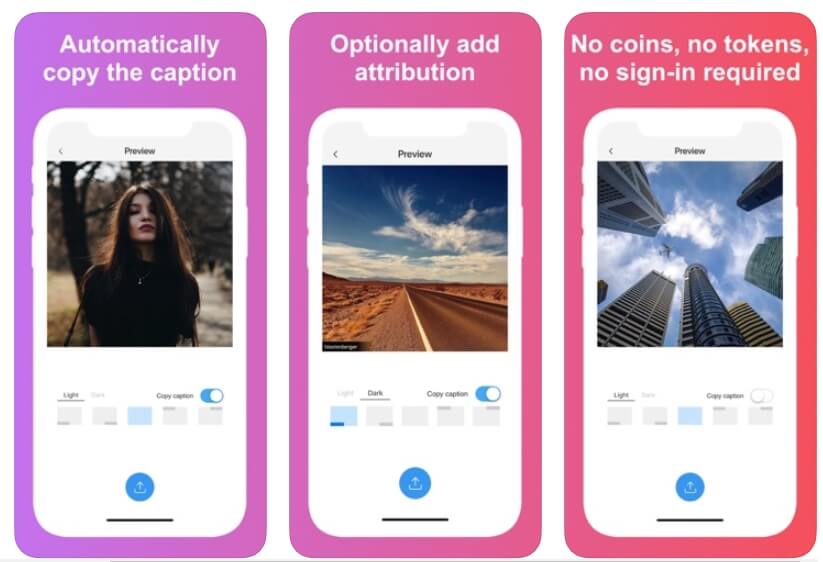 Regrann is an excellent alternative of Regrammer for android users.
To sum up, these were the best Instagram apps to up your Instagram game. Create your new posts, schedule and keep engaging with your followers to increase engagement of your account.
We would love to see what you come with these apps on your Instagram accounts, don't forget to comment your Instagram handle and apps you are using for creating posts.