Switching browser tabs to just play next song or play previous song feels frustrating and involves extra steps if your keyboard doesn't have dedicated media playback control keys.
Using Streamkeys you can control
Play/Pause Song
Previous Song / Next Song
Mute/Unmute Song
Like/Dislike a Song if website has option
Control Media Playback using Streamkeys
Streamkeys is Google Chrome Extension that works with 90+ websites so stream keys got you covered on most of the websites, some of them are listed below
Google Podcasts
Hulu
iMusic
Mixcloud
Netflix
Plex
Podster
Pocketcasts
JioSaavn
Twitch
Vimeo
Udemy
YouTube Music and 82 More websites are supported
Download and install Streamkey Extension from Webstore
Open chrome://extensions/shortcuts and scroll to find Streamkey extension in the list to set the keyboard shortcuts you like, you can make shortcut Global or in Chrome.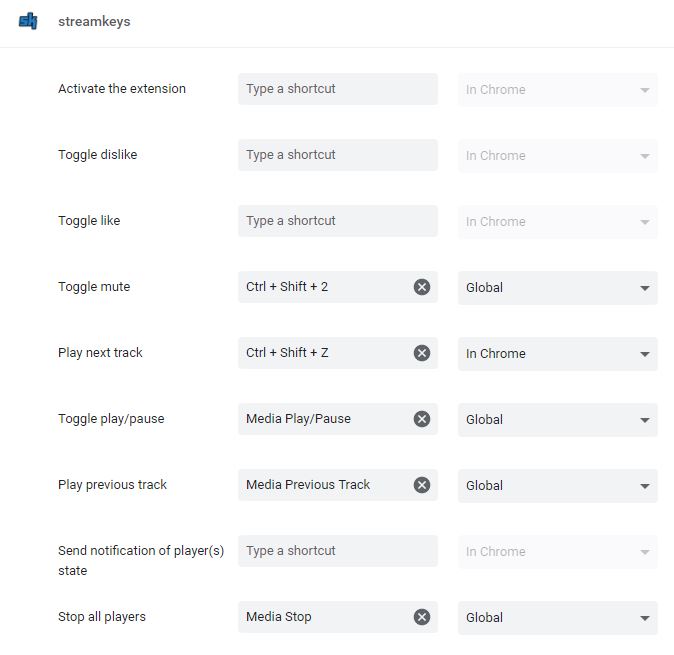 Now open websites on which you like to control media playback using a keyboard shortcut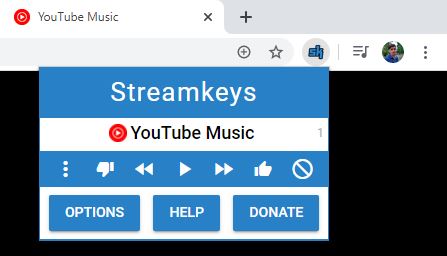 If you want you can disable the streamkey on the specific websites so only supported websites will respond on keyboard shortcut, by default all supported websites are enabled.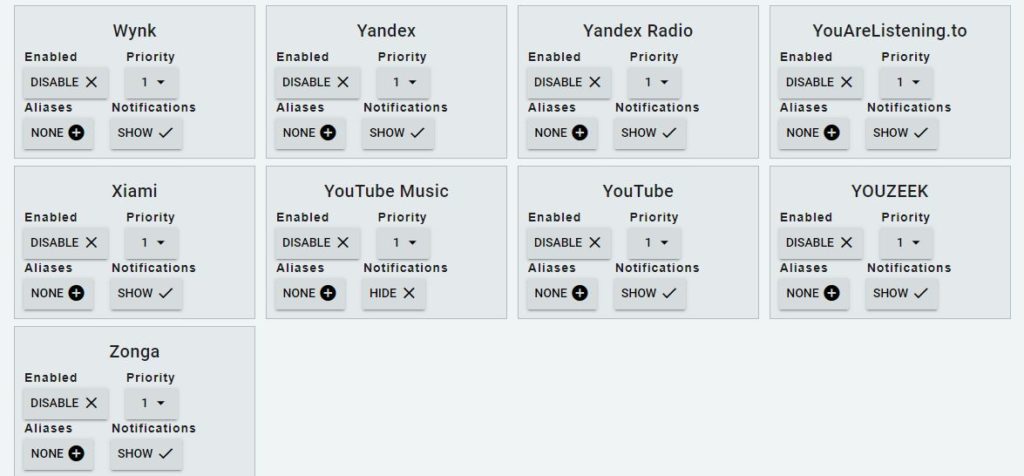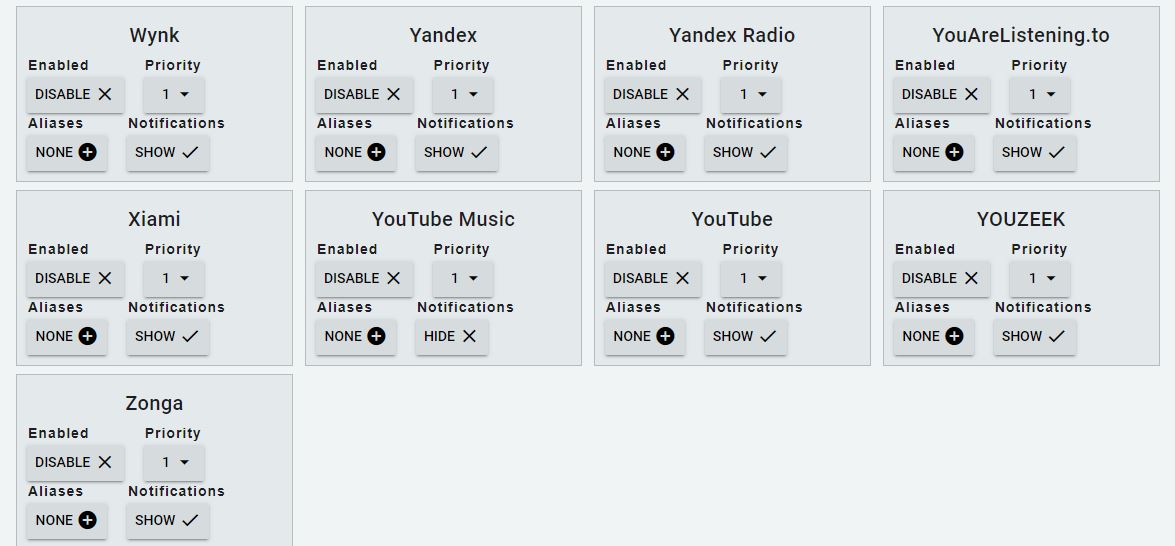 You can even set the priority of each website separately, so website which has the highest priority will respond to the keyboard shortcut, priority can set between 1 to 9
Since Streamkey support Plex and other media servers that can run on quite a different web address depending on everybody's setup, In that condition, you can set your aliases of that website in Streamkeys website list by just adding IP address or website address.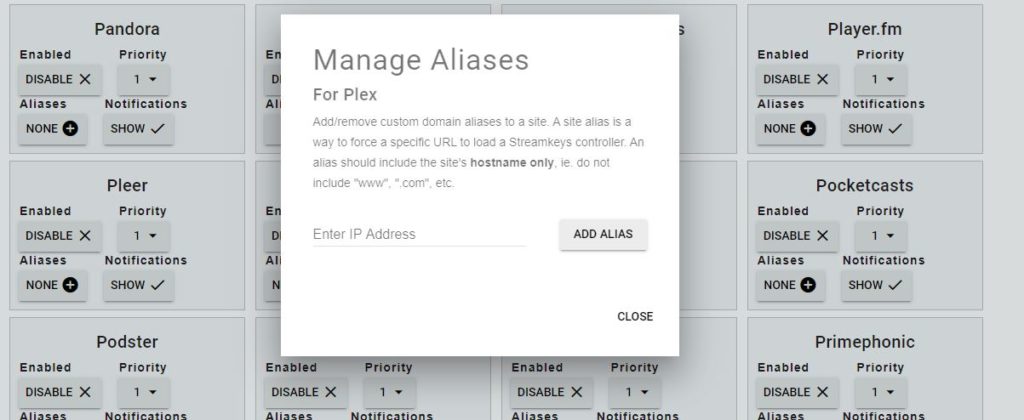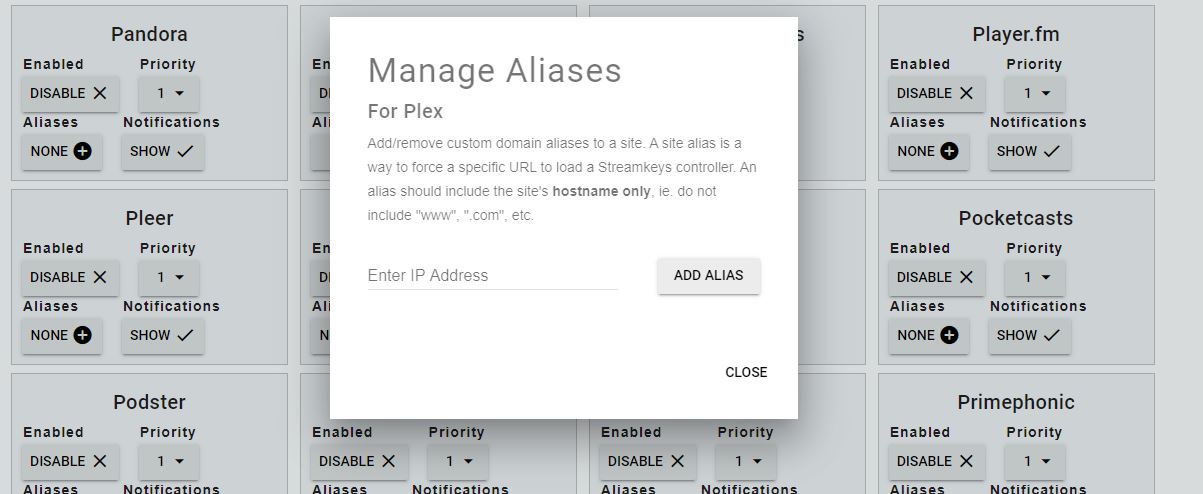 Now you have perfectly setup media playback controlusing keyboard shortcut in your browser so don't have to move your fingers from keyboard to play next song.
One last thing you can enable notification per website wise so you will get a notification everytime you play next song, that way you will always know what song is about to play.😃