Stock photo sites are great if you want to start your own business or just need a single picture to make a document more interesting. You don't need to plan your photo shoot! Stock photo sites save you a lot of time, even if the subject is simple.
You need the right pictures for your social media feed, online store, or website. There's no time for product photography, so you've looked everywhere for free pictures to use. But all you can find are cheesy stock pictures of people laughing into their salads or high-fiving in boardrooms.
There are more and more sites that offer stock photos because people want them. We can now go to stock photo sites that each have more than a million pictures. The good news is that there are a lot of great stock photo sites that offer free and paid stock photos that can be used for business purposes. It's enough to know where to look.
Best Free Stock Photo Sites
We've put together a full (and recently updated) list of stock photo sites where you can find free images to help build your brand. You can find great stock photos for business use or a blog post hero right here.
Unsplash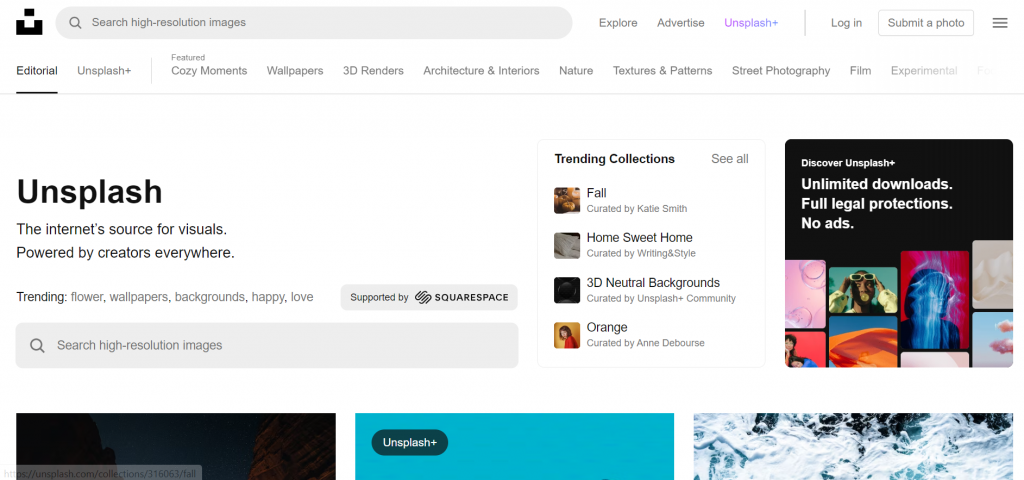 One of the best places to find free stock photos is Unsplash. There are plenty of new images that are free to use for both personal and business purposes because there is an active community of photographers who are always uploading new content.
Not only does Unsplash have a huge collection of high-resolution images, but the search box makes it easy to find the ones you need. But what makes Unsplash stand out are the hand-picked collections. When you know what kind of picture you're looking for, these collections of pictures with similar themes are a great place to start.
There is one problem: Unsplash has a lot of high-quality photos, but because the stock photo site is so popular, many of these photos show up over and over on other blogs and websites. Not only that, but every photo on Unsplash is licensed under Creative Commons Zero, which means that anyone can copy, change, share, and use the photos without asking permission or giving credit.
Pixabay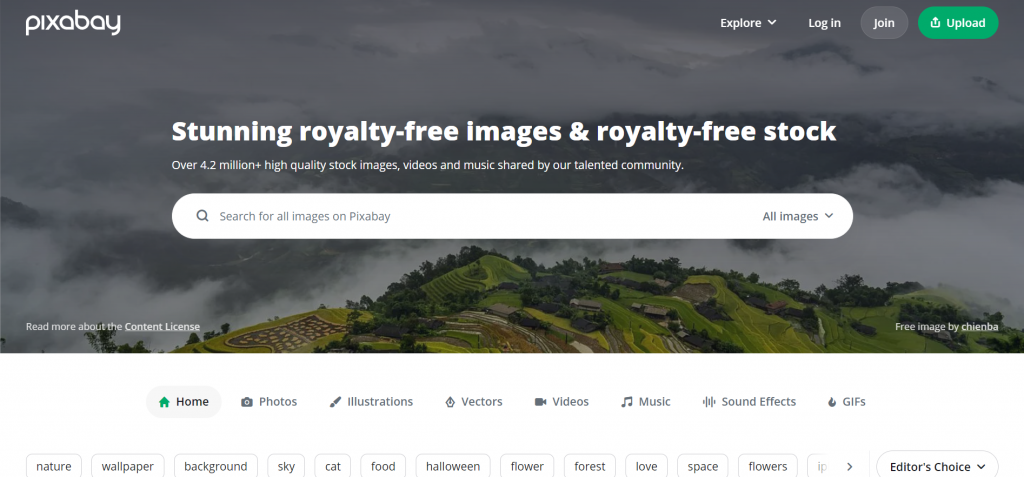 There are more than a million public domain images on Pixabay. These include photos, illustrations, vector graphics, and even a few videos. There are a lot of great landscape photos on it, and if you're not sure what you want, the Editor's Choice is worth a look.
Once you find a good free stock photo, pick the right resolution (for print projects, you'll need a higher resolution than for online projects) and fill out a Captcha to get the file. By making a free account, you can get rid of the Captcha.
Most of the pictures on Pixabay are appropriate for work, but make sure you check the "Enable SafeSearch" box before you browse to make sure nothing inappropriate shows up in search results. The photography isn't always as good as on Unsplash, but Pixabay might have the free stock photo you need if you can't find it there.
Pexels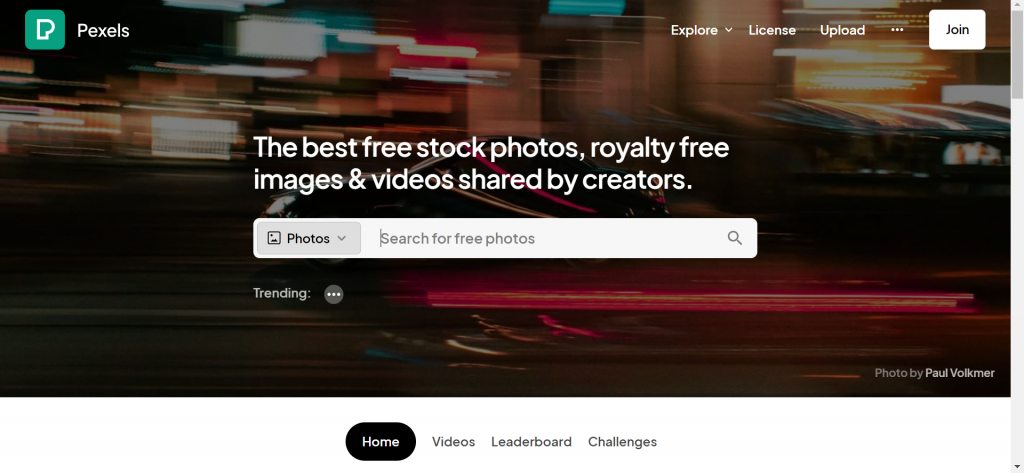 Anyone can post photos on Pexels, and the stock photo site editors will choose the best ones to add to its searchable library of public domain images. You can either type in a specific word or phrase or look through photos based on topics like hobbies, feelings, or places.
There are a lot of great device images on Pexels that are perfect for showing off interface mockups, making it a great choice for web or app designers. Some of the pictures are a bit too stock photo-y (for example, ideas that are hard to show written out in Scrabble tiles), but the vast majority are creative and unique.
There is a category on Pexels for space photography that looks great, but keep in mind that some of the images come from NASA, which is one of those groups whose photos should only be used in certain situations.
Freepik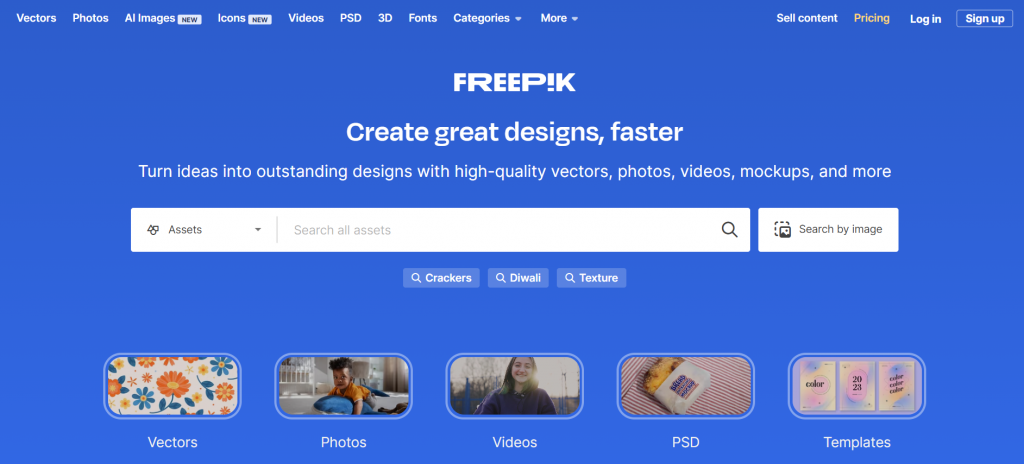 Freepik wants to be the best place to find free stock photos, vector designs, and PSD files. It has a huge library of professionally checked, high-quality photos and graphics that can be used in any marketing, web design, or blog project.
Freepik is a great place for professional and amateur photographers to share their work and make money by getting it downloaded. It was built around a very creative community. To give users the best experience possible, search optimization has been built to make it easy to find the exact images you need for your project.
Members of the premium plan will be able to see all premium content and download more each day without having to give credit.
Vecteezy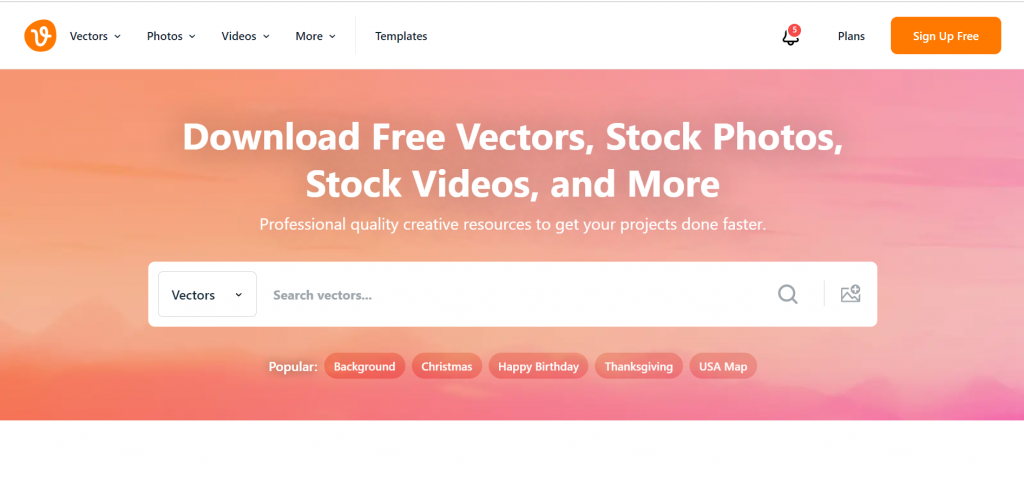 Vecteezy is a new stock photo site that we're adding to this guide because it has a lot of up-to-date features and search results, as well as a lot of high-quality images that you can use in your projects. There are a lot of photos here, and the "trending" bar below the search bar can help you find the right one.
The best thing about it, though, is that you can filter results in ways we haven't seen before. You can search for photos by color or hex code, which can help you find ones with the exact colors you want. This can help a lot when you need a free photo that matches a project's color scheme. That's why Vecteezy is so high on our list.
There are also great vector images that come in high-resolution sizes. When we tested them, they looked great on our 4K monitor. To help you find the pictures you can download right away, there is also a label that says "free." There are also stock videos to pick from, but the photos on Vecteezy really stand out, both in terms of quality and style.
Burst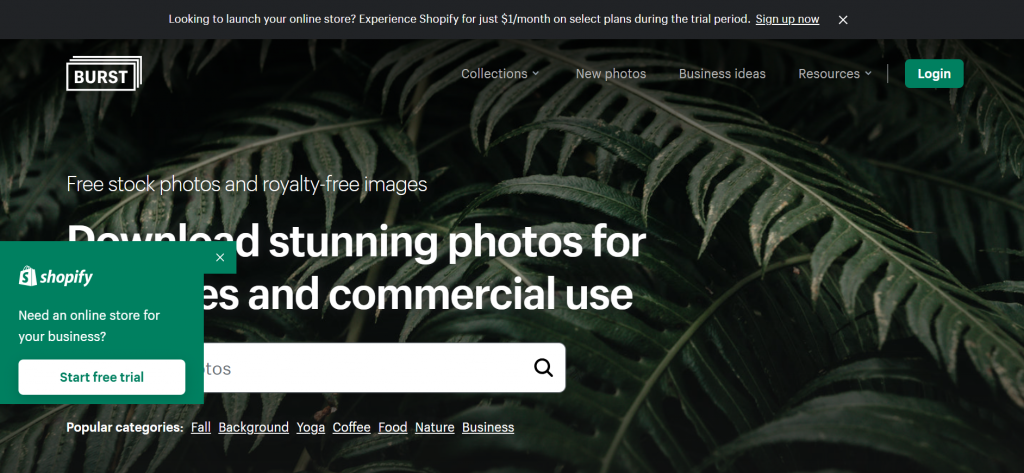 Shopify runs Burst, a free stock photo site. Burst says, "We try to make an image library that shows an accurate picture of the world we live in now—one that is diverse and includes groups that aren't often shown."
The image library has thousands of high-resolution pictures that were taken by photographers from all over the world. Every week, new high-definition photos are added. You can use these public domain pictures for free for business or pleasure, whether you're a blogger, designer, or business owner who needs stunning stock photos.
You can use the stock photo site search function to find pictures by keyword or very popular group. The "business ideas" section of Burst is another cool thing about it. You can get free stock photos here, and there are business tips for clothes for women, art supplies, socks, and more, broken down by niche.
New Old Stock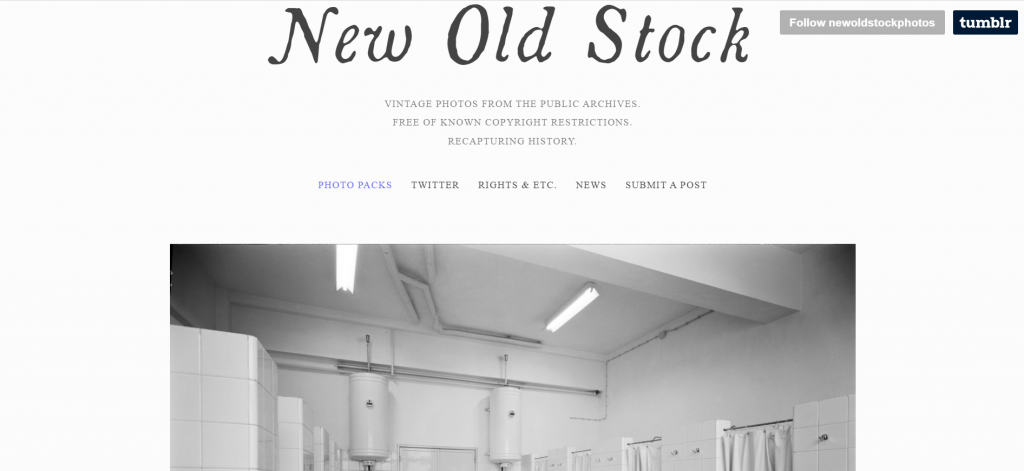 There's something about black-and-white photos that everyone loves. Through Flickr Commons, this group of old photos comes from the public archive. The stock photo site says that there are no known copyright issues with the photos. The website New Old Stock was made by Cole Townsend. This website shares pictures from the public archive that can be used in any way without violating copyright laws.
The idea is great, and the website has some great pictures. For example, there is a picture of NASA watching the launch of the Atlantis space shuttle on November 16, 2009. That's not something you see every day, is it? All of the pictures can be used for personal or non-business purposes at the very least. But you should check them again before using them for business.
FoodiesFeed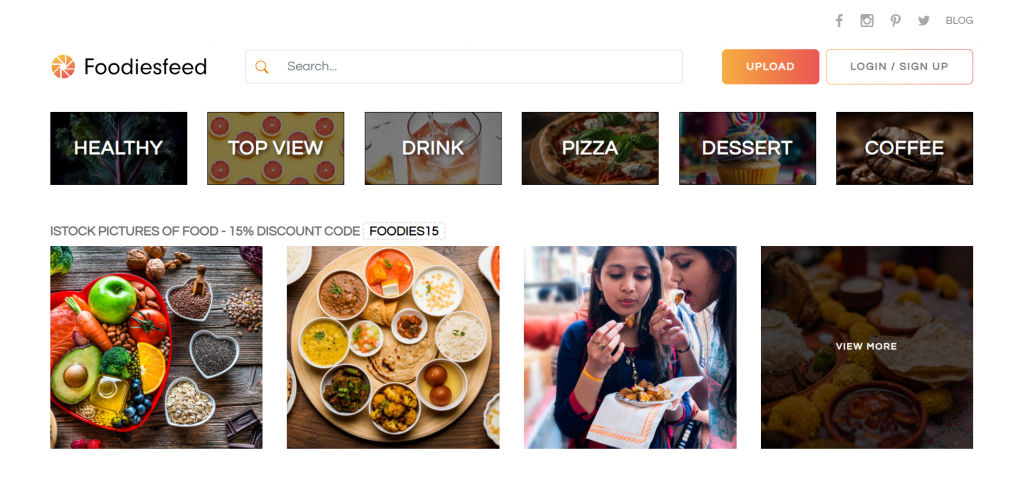 Foodiesfeed is one of the best stock photo site for free. It has more than 1,700 different, high-quality photos. Its easy-to-use interface has intuitive search tools and tags that are simple to navigate, making it easier to find the perfect food-related images. Foodiesfeed is a great place to find trendy, professional photos of food, whether you're a food lover, a blogger, or the owner of a food business.
The stock photo site generously gives away free commercial usage rights, which makes it a popular spot for adding visually stunning content to food-related websites and marketing materials. With Foodiesfeed's huge collection of delicious images, you can improve your online presence and make your platform stand out with images that food lovers and consumers will love.
Gratisography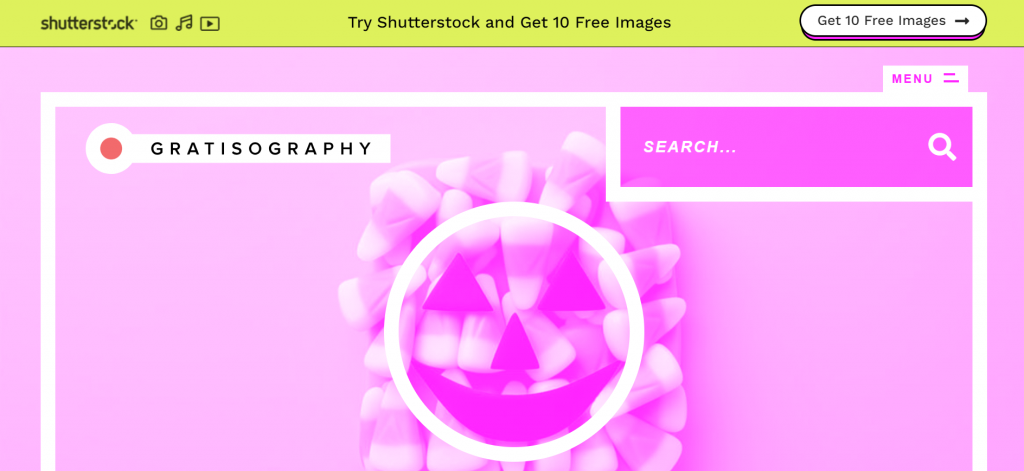 Gratisography is a collection of pictures by talented photographer and graphic designer Ryan McGuire. It's great if you want something a little different. Ryan's pictures often have a strange quality to them, and they're great if you're tired of boring stock photos that all look the same. There are no women laughing alone with salad in these pictures.
While Gratisography doesn't have as many photos as some other free stock photo sites, Ryan's creative eye more than makes up for it, and every week he adds new photos. For news about updates, you can sign up for his newsletter or follow him on Twitter. You don't have to give McGuire credit when you use his work, but it's nice if you do.
StockSnap.io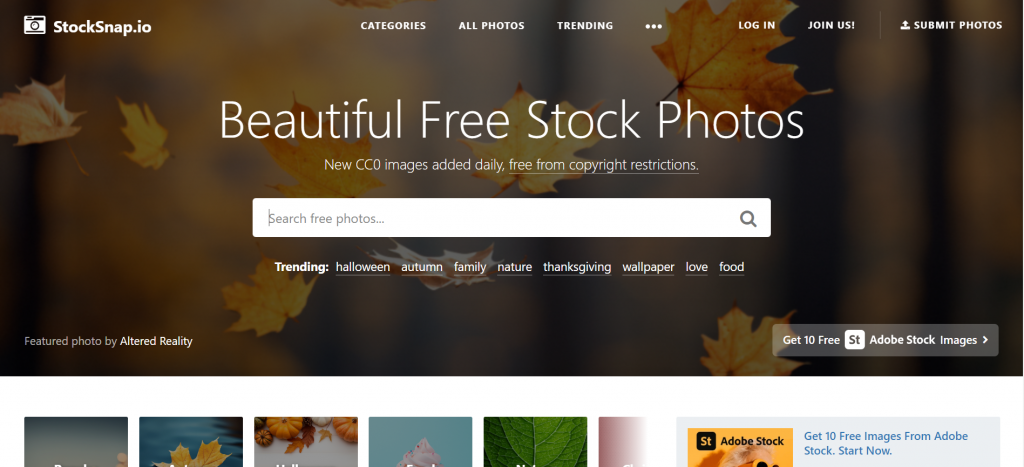 The creators of the popular graphic design tool Snappa also made StockSnap.io, which is the best stock photo site to find free stock photos. This platform is always changing and adding new high-resolution images. Every week, new images are added without any problems to the database. Its huge catalogue is easy to find your way around because it has a simple search function that lets users sort results by popularity, views, downloads, favourites, and other factors.
StockSnap.io is different because it has a unique way of collecting content. The library is mostly made up of submissions from users, which makes sure that it has a wide range of new and modern items that match current design trends. This makes sure that the pictures are not only of good quality but also have a modern look, which makes them perfect for many creative projects.
Life of Pix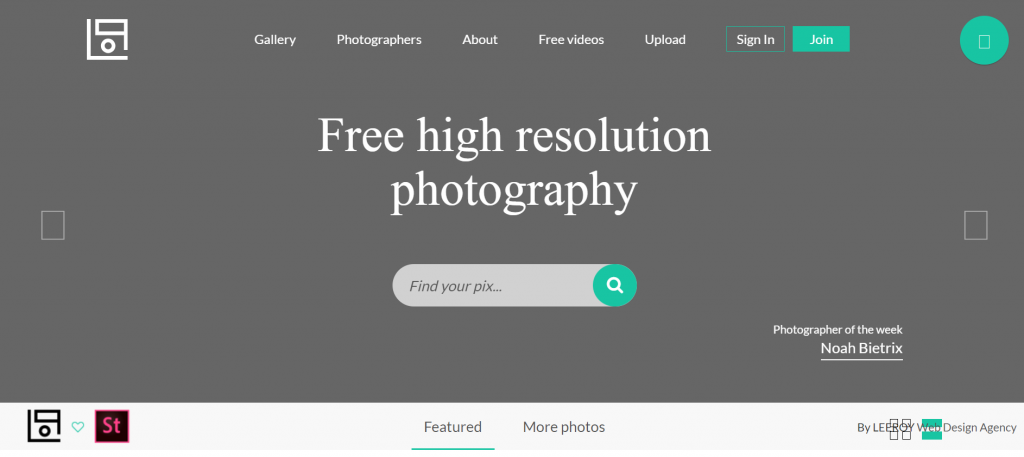 Life of Pix is a place where you can find some incredible high-resolution photographs. These pictures have been provided for your enjoyment by the Leeroy Advertising Agency in Montreal, as well as its network of skilled photographers.
All of the pictures have been given to the public domain, so you are free to use them for any purpose, including commercial ones.
Life of Pix also has a companion website called Life of Vids, in case that isn't enough for you. The stock photo site for Life of Vids claims that it provides users with free footage videos, clips, and loops every week. In the same way that there are no copyright restrictions on the images, there are also none on the video content, and it is very simple to download from the Vimeo account.
Picjumbo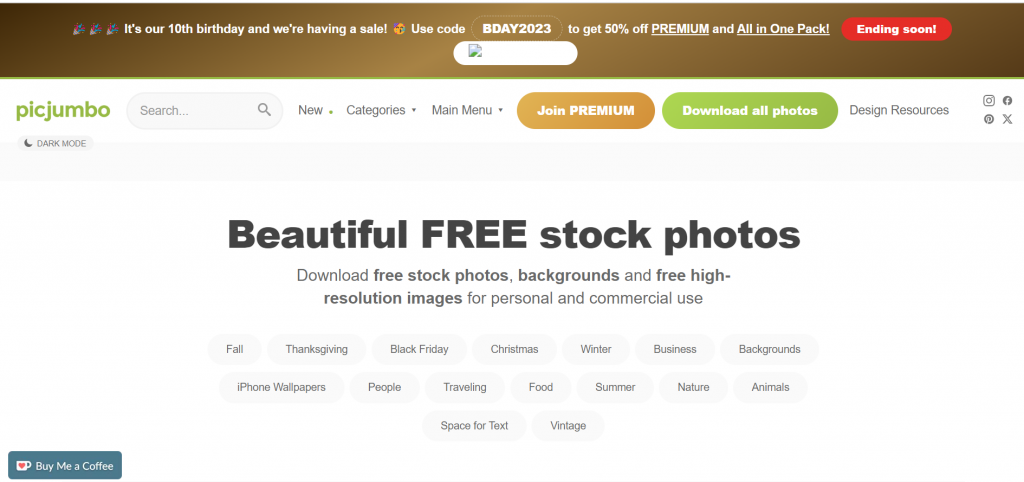 PicJumbo is yet another excellent stock photo site that provides access to royalty-free images, and it features galleries of wonderful free photographs from which users can select. In addition, Picjumbo provides a paid premium level in addition to an individual jumbo pack that includes more than 4,000 photos that can be downloaded all at once to assist you in the process of creating your collection of visuals.
When it comes to sourcing free stock images for my blog posts, Picjumbo is without a doubt my go-to stock photo site of choice (and it will quickly become yours, as well!). Not only can you download all of their images for free, but you can also search through them. That is to say, Picjumbo does an excellent job of classifying its images in a way that makes them simple to locate.
You can easily locate images, and they will be presented to you in the form of collections. This will allow you to view the same image from a variety of perspectives and locate the most appropriate free images for your project.
Reshot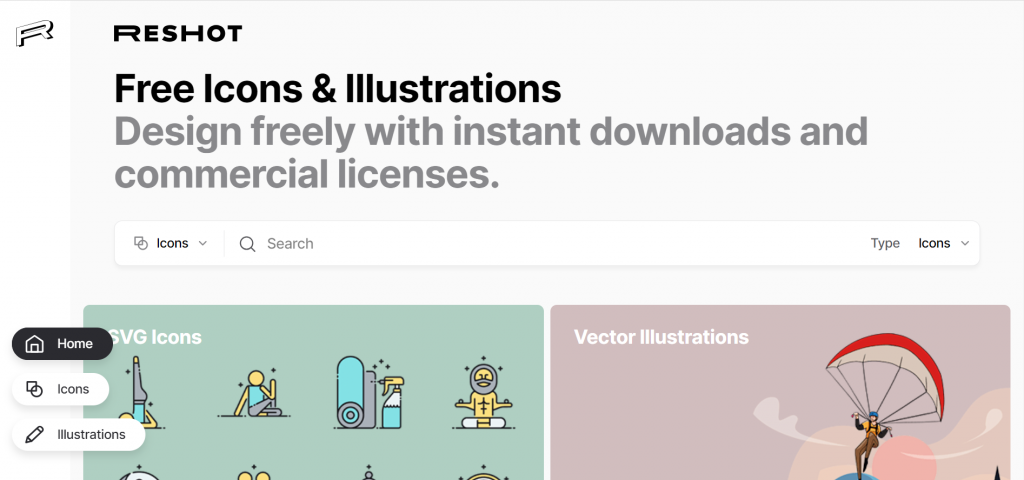 Another free stock photo library is Reshot. You can download photos for free in SVG, PNG, or vector formats, which is another great thing about this stock photo site. This will save you time and trouble because you won't have to change photos into specific formats. Instead, you can download them already in the format you need.
You can download "Packs," which are themed groups of images, which is a nice feature. Anyone can use any of the pictures for any reason, even for business, without giving credit. The stock icon, photo, and illustration library from Reshot is a good choice for business use. It's easy to find icons and whole icon packs for designs that are specific to fields like business, education, real estate, medical, and social media.
There are also a lot of different icon styles in Reshot. You can choose from simple black-and-white icons or bright, cartoon-style ones. The icon packs are especially helpful because they cover a whole category, like travelling to and from the airport or podcasting, and make sure that everything looks the same.
Kaboompics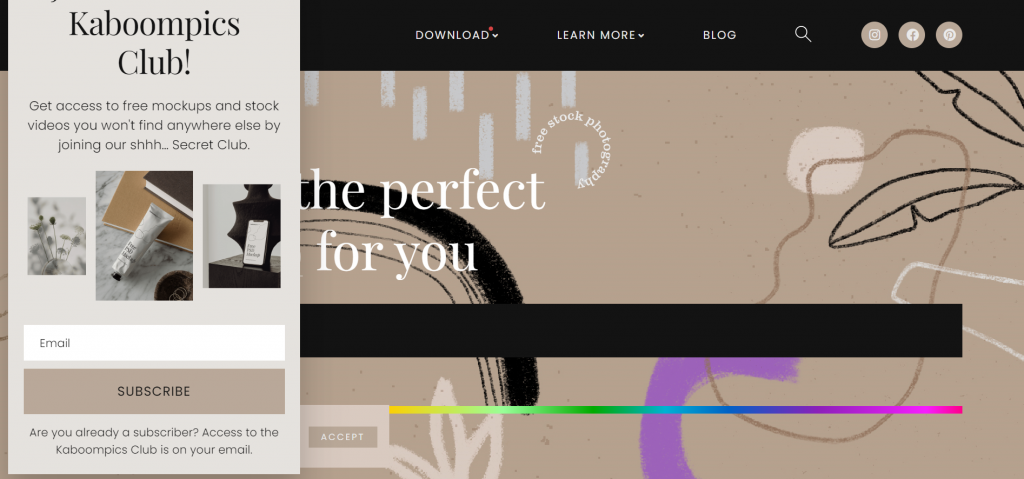 Kaboompics by Karolina, a web designer from Poland, came up with this great place to find high-quality photos. Her pictures show a lot of different things, from fashion to food to landscapes. Users can use them for anything they want, whether it's for business or not.
There aren't any official rules about giving credit, but Karolina does ask that you include photo credit and a link back to the stock photo site if you can. This request will help her make the website bigger, which will mean that everyone can use even more great photos.
It's owned by a single photographer/business owner and comes with a stock photo license that lets you use it for personal or commercial purposes, even if you don't give credit (though it's always nice). You can use the stock photo site search to find photos in more than 1,500 collections. It has advanced sorting options to help you find the best match. The Kaboompics blog also has a lot of great marketing and design tips.
Morguefile
There is a free photo archive called Morguefile that was made "for creatives, by creatives." In production, an "inactive file" is a file that is only used for reference. This is where the name of one of the oldest stock photo archives comes from. It's really simple to use, and it comes with a great library of real-life pictures that you can use.
More than 350,000 free stock photos "for creatives, by creatives" are available on Morguefile. Users can search the stock photo site for pictures and even sort the pictures by how popular they are, how recently they were uploaded, and which ones have been downloaded the most.
You should try the Morguefile if you want to find a simple free stock photo site where you can download pictures without having to sign up. The pictures on Morguefile are free to use in both business and personal projects.
Bonus options for non-commercial use
There are even more stock photo sites to choose from if you're looking for pictures that you won't use for business.
Getty Images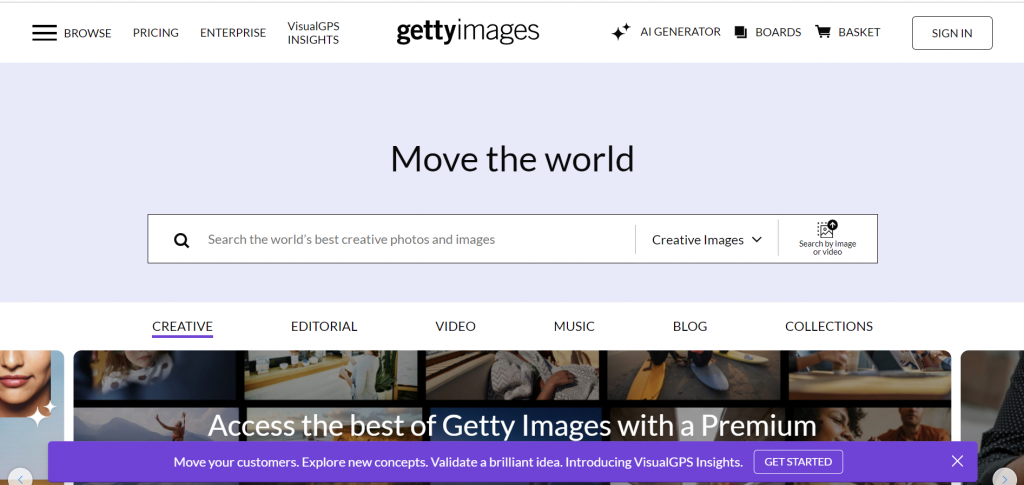 You may be surprised by this, just like we were. By embedding them, you can use Getty Images images on your personal stock photo site for free.
Downloading a picture and then putting it on your website is still wrong; you need to embed it. Adding an embed to your post is a little more annoying than just adding a photo because it keeps its frame, share buttons, and branding. Still, it's something that many blogs should think about.
CreateHER Stock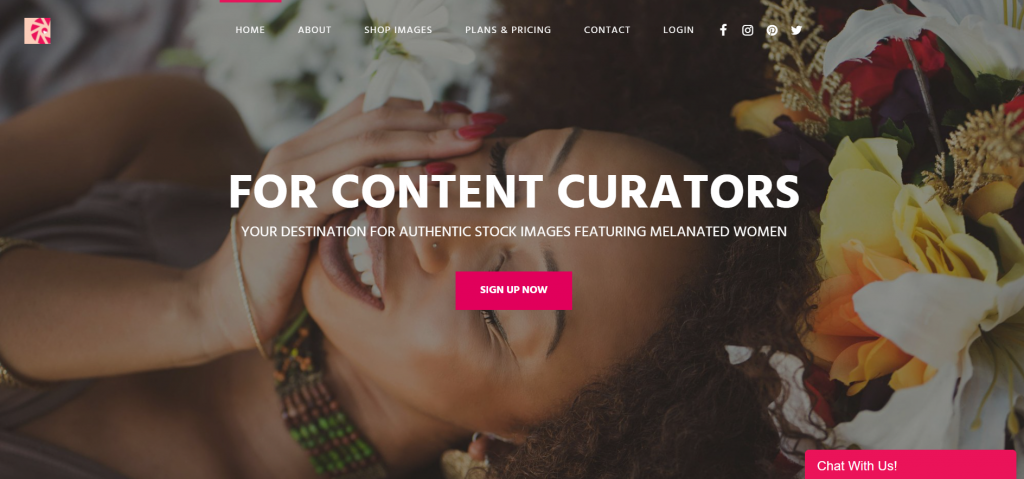 The people who work at CreateHER Stock have carefully chosen more than 200 great pictures of women of colour, ranging from great close-ups to artistic background pictures. One thing is that you can only use the photos for your convenience. If you sign up for their newsletter, you can also get new free pictures every month.
How to Choose Between the Best Free and Paid Stock Photo Sites?
There are some great royalty-free images on the stock photo sites on this list, but there are also some benefits to using paid stock photo sites. To begin, both the quality and number of the illustrations are excellent. Additionally, legal guarantees and permissions for use are more clear on paid stock photo sites. That means you don't have to worry too much about copyrights.
But sometimes, especially for bloggers or small businesses, it's not possible to pay for a subscription. In this case, our list of the best free stock photo sites is still very helpful for you.
Still, make sure you carefully read the licenses and permissions and find out what the law says about your favourite photos to make sure they don't break anyone's rights. If you want to be extra safe, don't use pictures that are likely to have copyrights, like trademarks, private properties, etc.
Check before using free images
People should be careful when they use free pictures they find on the Internet, but businesses should be extra careful. Any picture that is available for free doesn't mean it can be used however you want. A lot of pictures have copyrights, which means that you need to get permission from the owner of the rights to use them.
Before you use a free image, you should read the license to see if there are any restrictions or rules about how you can use it. Some licenses let you use pictures for non-business reasons, while others might ask for credit or royalties to be paid. If you don't follow the rules of a license, you could face legal consequences like having to pay damages or getting a "cease and desist" order.
If you want to stay out of trouble with the law, it's best to use images that are licensed under Creative Commons or the public domain. Most of the time, these types of licenses let you use pictures without asking permission or paying a fee, as long as you follow the rules of the license. To sum up, it is important to think carefully about the rules for using free images and to get permission or use images under the right license to stay out of trouble with the law.
Make your brand come to life!
Without great pictures, you can't make a great brand. The good news is that you don't have to pay for designers or photographers to make your email or social media marketing better. You should find the best stock photo site for your business based on your goals, budget, and taste. Then, give your customers unique content!
Last but not least, see if this stock photo site can be connected to your current marketing stack through an API or a native integration. This will make the creative process go faster.