Do you want to download torrent files on your iPhone and look for the best app then here is how you can do it.
There is no official working torrent client for iOS,
This is because Apple has strict policies regarding the distribution of copyrighted material, and Torrents are often associated with illegal file sharing.
To install torrent clients on iPhone you have two options
Sideload apps (recommended)
Jailbreak then load apps (voids warranty of your iPhone and not recommended way)
Some unofficial apps are available that need to be sideloaded.
Best Torrent Clients
Torrent clients in this list are regularly updated.
Only choose the option where you trust the developer don't blindly download and sideload any ipa file from an unknown source.
Torrent Clients List for iPhone
There is a limited number of options available for torrent clients of iOS
iTorrent
iTorrent is open source iOS torrent client app that you can use to sideload on your device.
Visit the GitHub repo page,
now go to the release tab
Download .ipa file for sideloading,
now you AltStore or Signtools to sideload the app and run the app.
If you are downloading file that is less than 2GB in size then you can skip all this hassle and follow the how-to download torrent online post and use the browser to download torrents in the cloud fast and reliably without any worry of speed.
Read 👉🏻 Online Torrent Downloader without any Client
How to Sideload app on iPhone
Here are some limitations that come with sideloading apps on your Apple device
Maximum 3 sideloaded apps can be active at a time,
The sideloaded app will be active only for 7 days after that you have to reactivate the app.
AltStore
You can sideload apps on your phone using AltStore,
AltStore can be installed on MacOS or Windows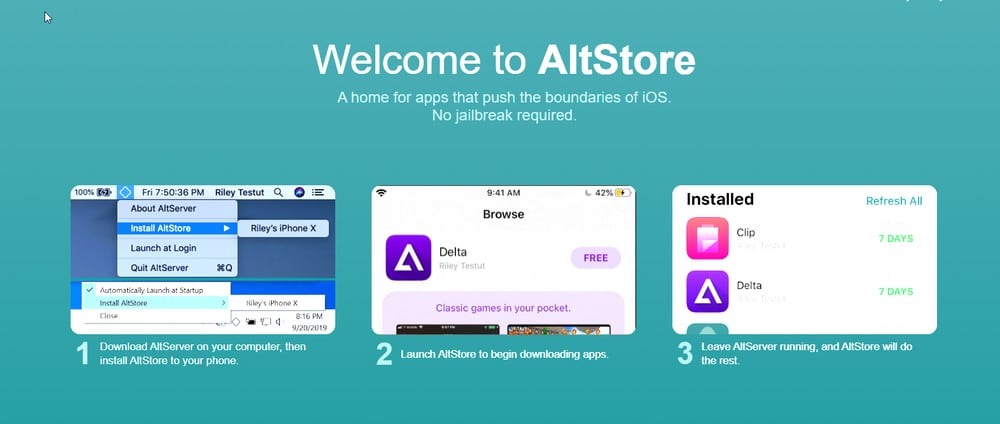 Signtools
As an alternative to AltStore, Signtools can be used to sideload apps on iOS.
Follow the install instruction provided on the repo page.
Conclusion
Now you know how to download torrent files on iPhone or iOS devices with the help of third-party apps that help sideloading apps.