YouTube is world's biggest video sharing platform, every day millions of people watch billions of videos on YouTube That's why YouTube is the world's second most visited website in the world after Google.
To help you find the Great music for your awesome YouTube video we have curated best music resources list you can use, this list is not just for royalty free music for YouTube this list also contains websites that give you like exclusive licence to use their music in your YouTube videos.
What is Royalty Free Music
Royalty free music is a piece of music for which you have to pay once and you can use it as many times as you want in your videos as long as licence false within the agreement from whom you got the licence.
What is Rights Managed Music
In rights-managed music before buying a license you need to specify how you are going to use that music, type of publication (web, tv, game, advertisement etc), length of use, how many time musics will be played in video and many more things.
You can only use that music single time unless your license agreement agrees otherwise you have to pay for each use.
Note:
If you are planning to use a well known movie or album song in your video because you are not planning to monetise your video or you are making a video for friends and family just for fun and you are willing to take risk only then first check your selected music at YouTube's Music Policies list page with Usage restrictions on claimed music page to know if it's allowed to use that music or not on YouTube without risk of video takedown (No Guarantee ?).

Music For YouTube Videos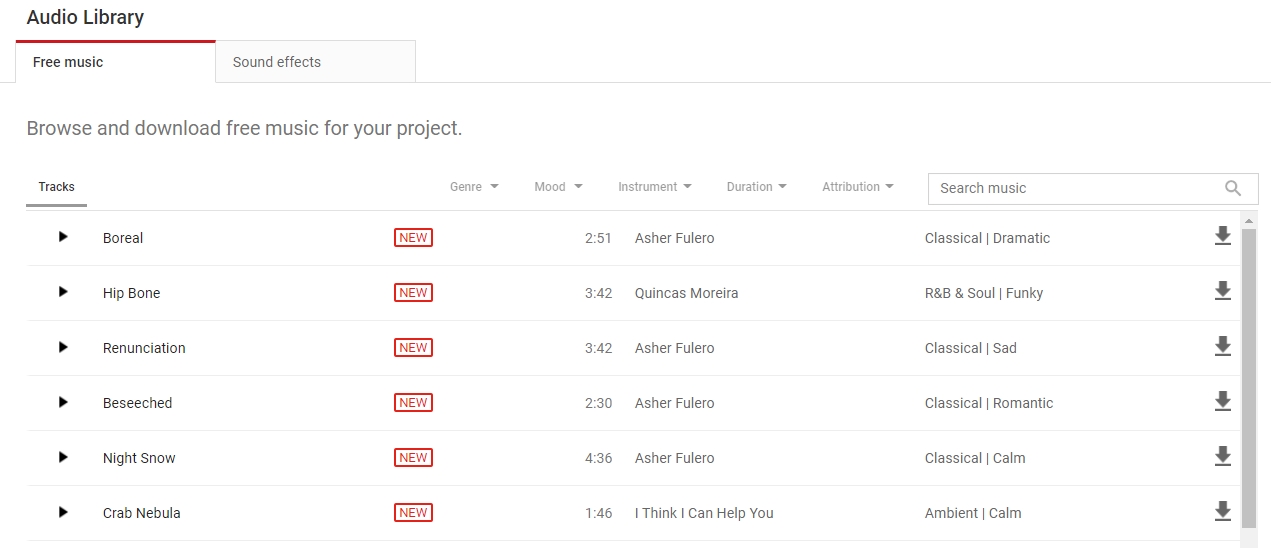 Every YouTubers first free source of music is YouTube's own Audio library where you find free music and sound effect that you can use in your videos without worry. Audio library has a huge collection of quality music to use, you can use filters like genre, mood and duration to narrow down the options.
Most of the music available can be used with and without attribution in your videos, you should always check the attribution requirement before using music.
In my opinion, you should always attribute to the original creator for their work even if their work is available to you without any attribution requirement because by attributing to them you are showing respect for their hard work.
License – Royalty Free Music
Price – Free With and without Attribution
https://creativecommons.org/licenses/by/4.0/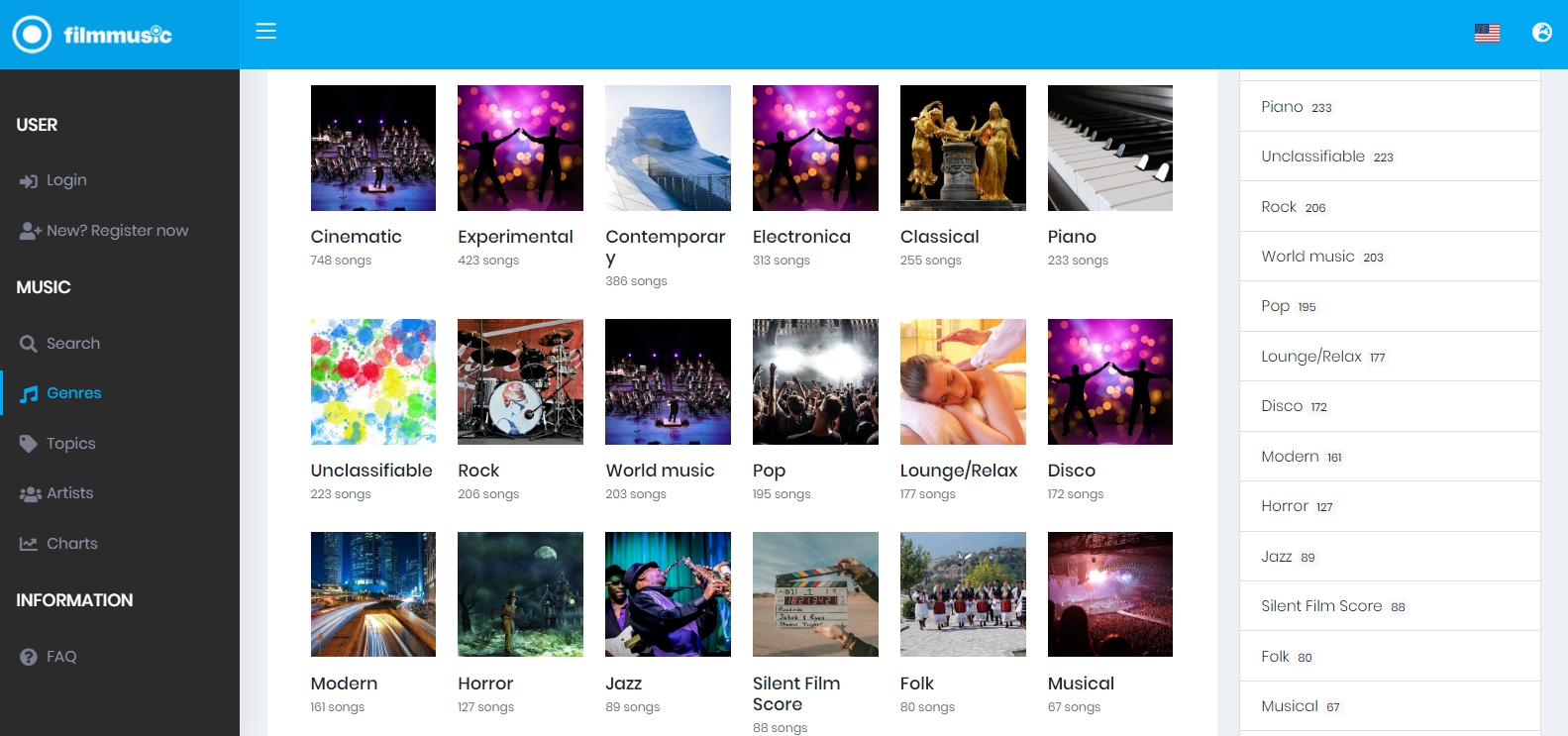 Filmmusic is a great website for royalty free music, all the music is properly categorised so you can drilldown the music based on the genre of music and artist or you can simply use the search feature.
Music available on Filmmusic is free to use for commercial purpose with attribution, you can buy an extended license if you don't want to give attribution or if you are going to use music in a way that giving proper attribution is not possible(like on radio).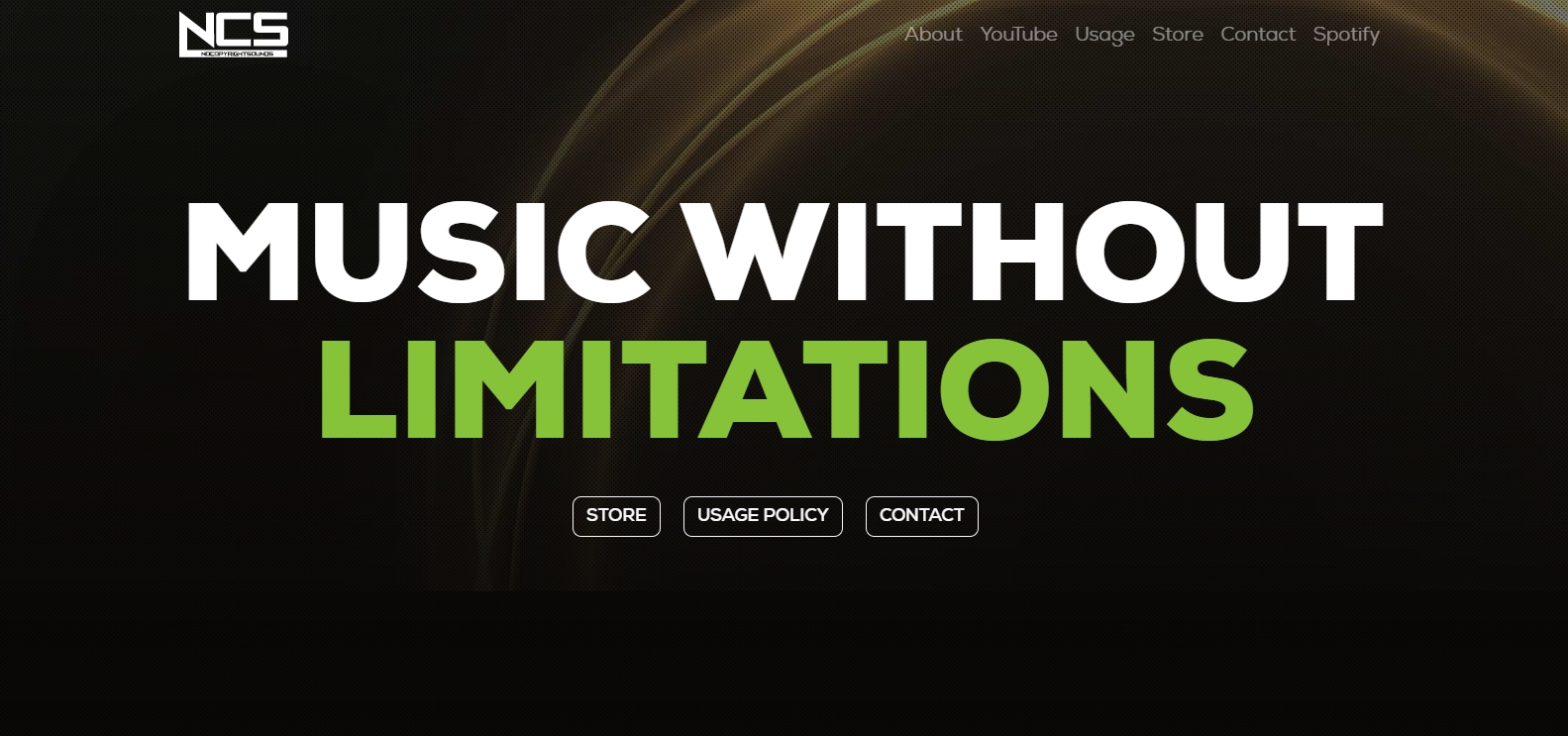 No Copyright Sounds is a YouTube Channel that provides royalty free music for free to Independent Creators in their user-generated content as per their usage policy. They are a well-known channel for providing free to use music on YouTube and their library is quite big and they keep on adding new tracks pretty frequently.
How to provide proper credits: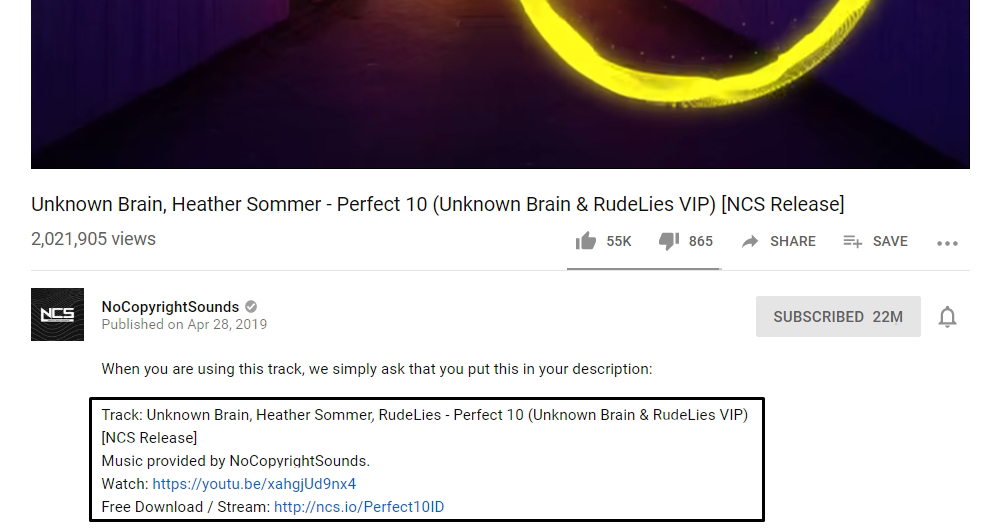 Song from NCS:
SoundCloud is a great platform to find new music, it got a pretty big music directory where you can find a lot of original music. Finding good music that is allowed to use in YouTube video can be easily done by using filters on SoundCloud to filter it with license type.
You might like How to Search on YouTube Like a Pro!
Thematic is completely free. You don't need any membership or any license for using the music.
It was created for sharing and creating a community of producers and creators. Music artists share their music for anyone to use you can just give credits and use it without any restrictions. No issues in the monetization of your videos all the songs are checked and pre-cleared so you can spend more time in your story and the video.
All the music provides by Unminus can be used without any credits or license or permission for all of your commercial or non-commercial projects.
As of now, music tracks are limited but as the time progress, it will increase. Maybe you can find something good after all its free of charge
All the music is created by a music producer who wants to make it unsplash of music. You can support the project by donating. You can listen to songs of Unminus on Soundcloud too.
License https://www.unminus.com/license
The best part of the Epidemic sound is for any music you hear there might be many instruments you have the control to download each instrument separately for the music. How cool is that?
They produce all the music inhouse and record each and every instrument separately as well which is available to download which is called on the platform Stems.
You can visit the website and play the songs without logging in. So do checkout and try different stems.
License: It's a paid one starting from 15$/ month with 30 Days free trial for trying them out.
Probably the most known website in this post. There are more than 9lac+ music is provided by sound engineers and musicians.
It's like a marketplace of music for selling and buying music.
With each track, you can see its price on the website. The lowest price will be 1$ and up to way to too high.
Music preview is available with each track with audio watermark.
Storyblocks provides video, audio and images. For each service, there are different plans.
Storyblocks Audio gives you the option to download in either mp3 or wav format. All the music is properly categorized in genres, moods and instruments to find exactly what you need.
You get access to sound effects, music, loop with just one subscription. There are a lot of collections which organize the music properly so you can find the next music for your project within minutes.
License: Storyblocks Audio is a subscription-based where you get unlimited music downloads in 15$/month.
Bensound offers music under creative commons license so you are allowed to use music from Bensound in YouTube video free but you need to provide proper credit in your video description. Music available on Bensound is great and properly tagged so you can narrow down your search.
Bensound offers track basis licensing and subscription you can check as per your requirement.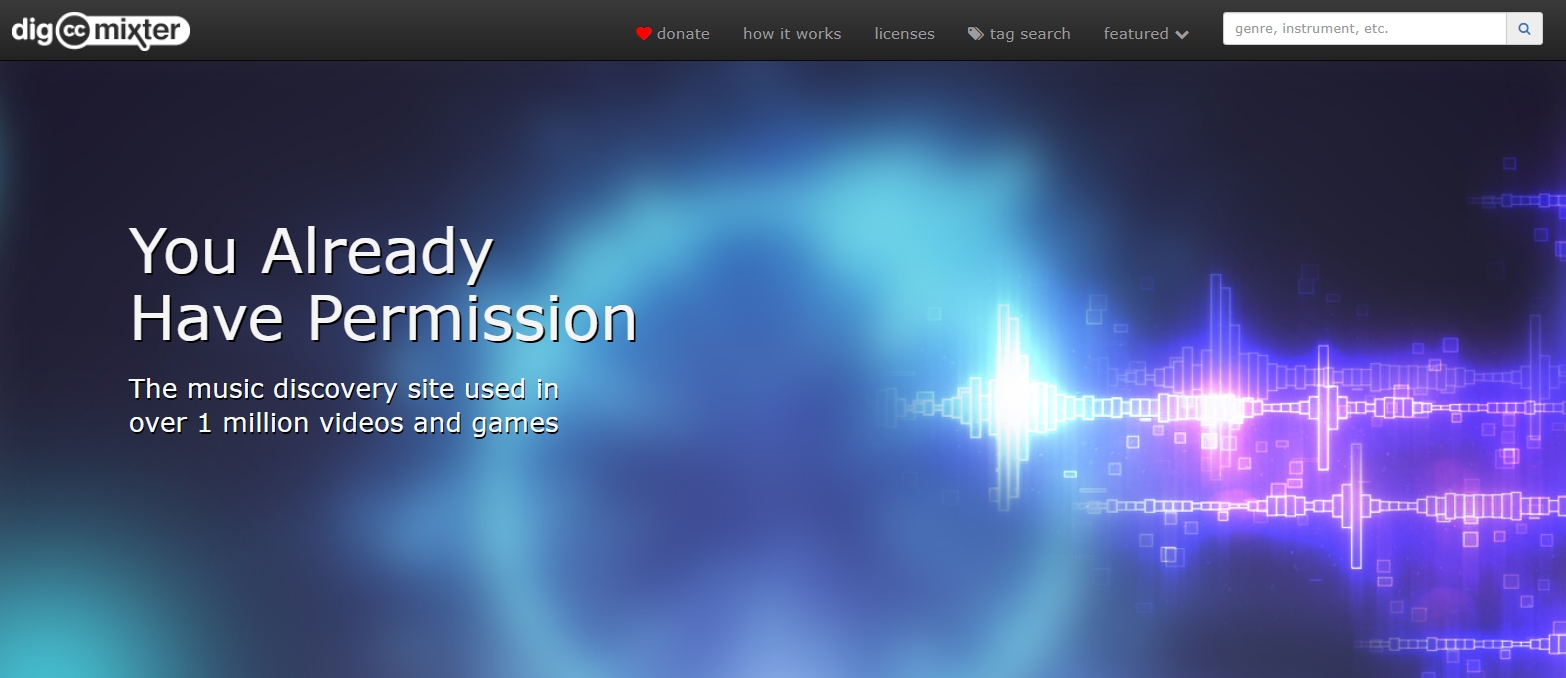 Music on ccMixter is Free to use in Commercial Projects with credit as music is offered under creative commons license, you can see their license on the website. ccMixter offers music in a variety of category like for games and for videos, so if you are planning to use music in any game then you just arrived at right place.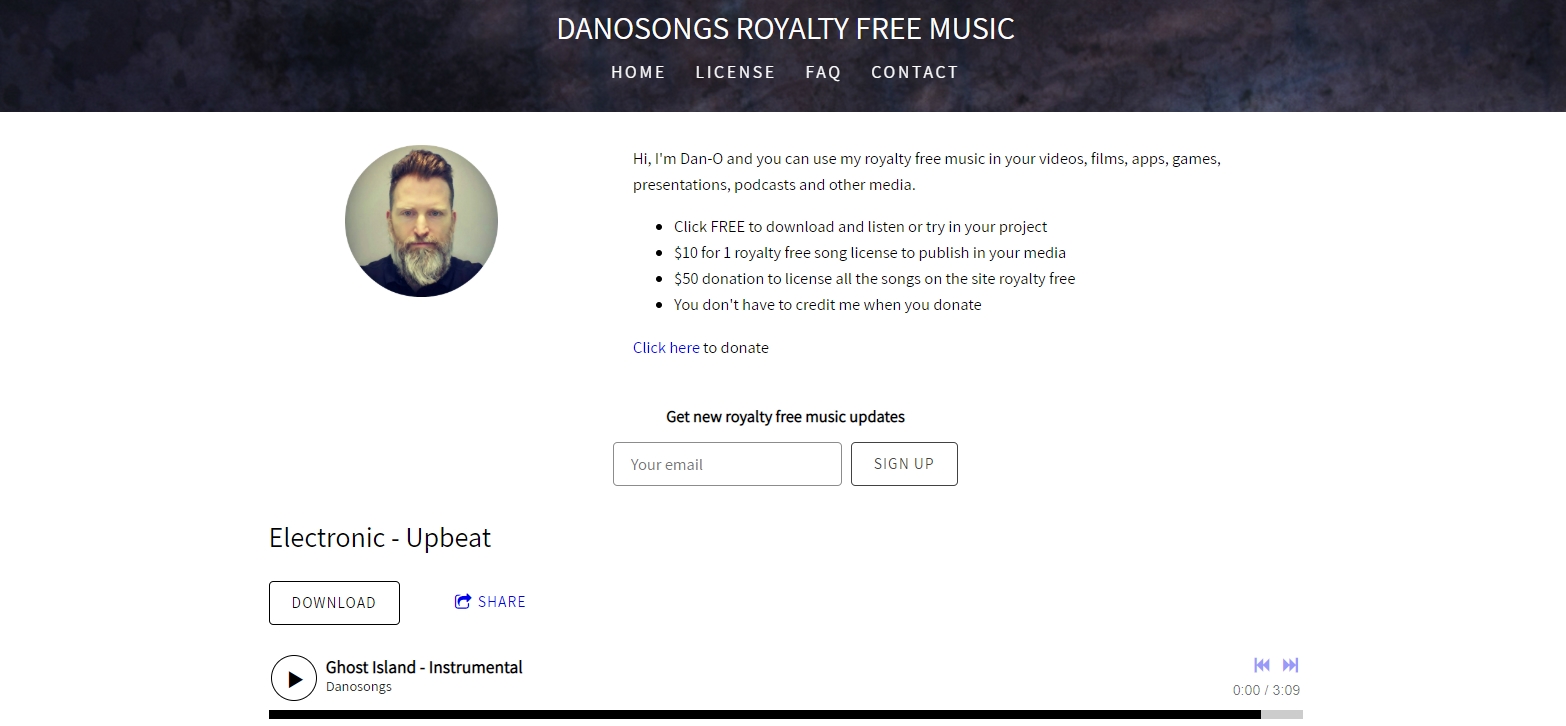 This is a website of artist Dan-O where he offers his music free of cost you can use it in your personal and commercial video with attribution, if you want attribution free use you can donate to the artist and now you are free to use music without attribution. DanoSongs got really impressive music for YouTube video but read about their license before use.
A Shamaluev is a great source for quality instrumental music, if you are making a video just for your friends and family then you can use music from a shamaluev free but if you are planning to monetize your YouTube, Facebook, Vimeo and Instagram video then you need to buy a license.
Aleksandr Shamaluev is music composer from Ukraine every music tracks of artist Aleksandr Shamaluev can be used unlimited time if you subscribe any of the plan offered on the website. If you want to license only a single music track then you can do it on pond5.
Jamendo offers music free to use for personal videos, for commercial use you need to buy a license. Collection of music on Jamendo is quite huge, commercial licensing helps them pay the artist for their work.
Like other free to use music provider Freeplay Music also provides music tracks free for personal videos on YouTube but has a subscription for commercial use. Collection of music is properly organised so finding songs won't be the problem, their pricing is pretty clear so you won't be in confusion when to use music from Freeplay Music.
You might like How To Download Youtube Videos The Most Effortless Way
Josh Wood Ward offers great vocal and instrumental songs spanning in multiple albums, if you are looking for something different and unique than you will love the music here and on top of that music is available free to use with attribution for commercial use also. You can get lossless FLAC files of all the songs on the website by buying the epic bundle of 40$.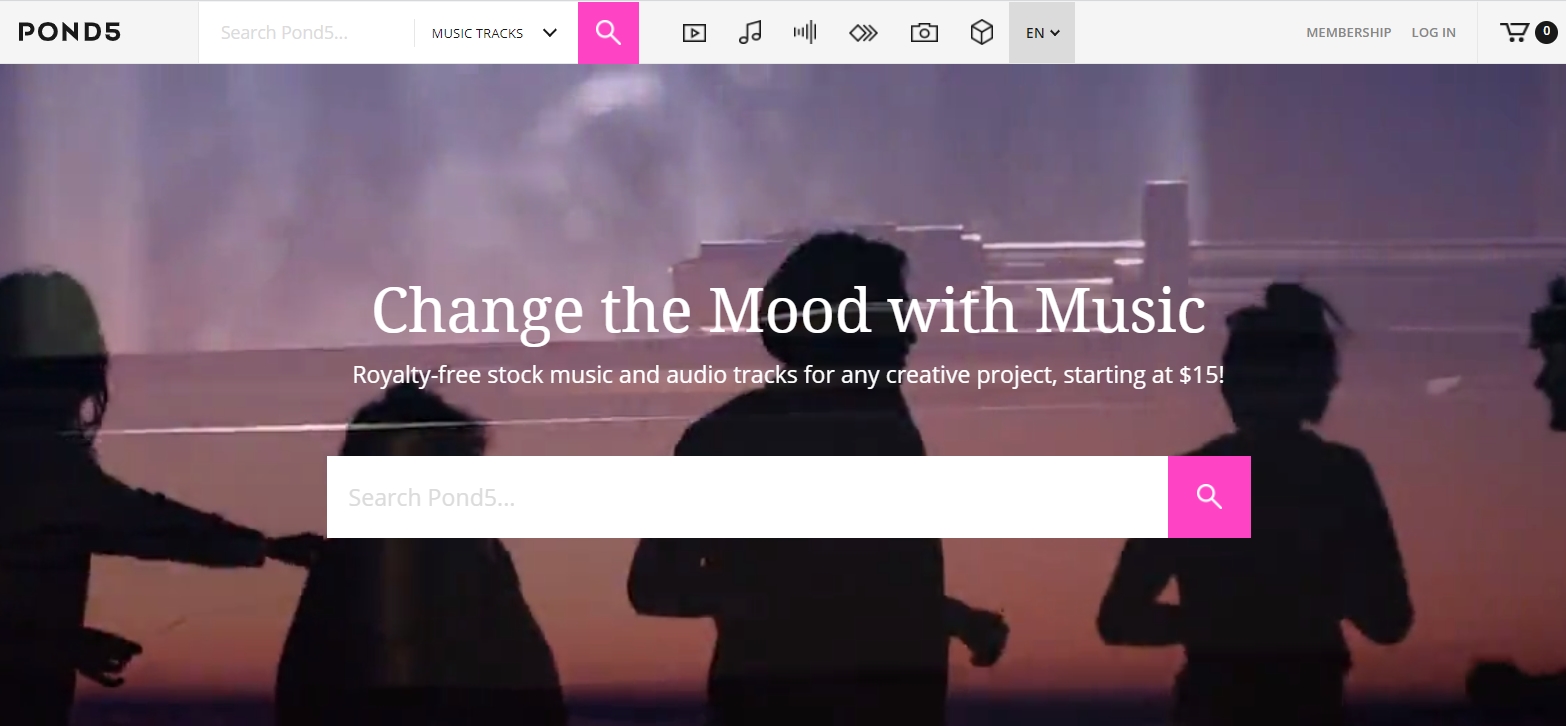 Pond5 offer really great quality music collection that can be used any of your projects, music on pond5 gives you feel like that's the music you are looking for. Pond5 offers video, music, sound effects, after effects template, 3d models and photos all of that can be subscribed with single membership with limitations.
Some of the content is not covered under membership download quota so keep an eye on it before buying the membership. Pond5 does not offer content for free.
Some Honorable Mentions
Musicbed ( Rights Managed Music)
License real music from real artists.
Royalty-free music for Games and Film.
A platform for collaboration between artist and curators where you will find music that you can use in your videos.
Source of Royalty free music.
Search on Product Hunt to see people providing music for YouTube.
Don't go on looks of the website, TeknoAXE offers great music too that can be used with attribution for free.
Interested in Making your own music
If you have a tune in mind and want to get your hand musical then you can follow the workflow of Fl Studio on their official website.